Rangers get stung after living dangerously
Texas escapes several jams before giving up lead in 9th, losing in 10th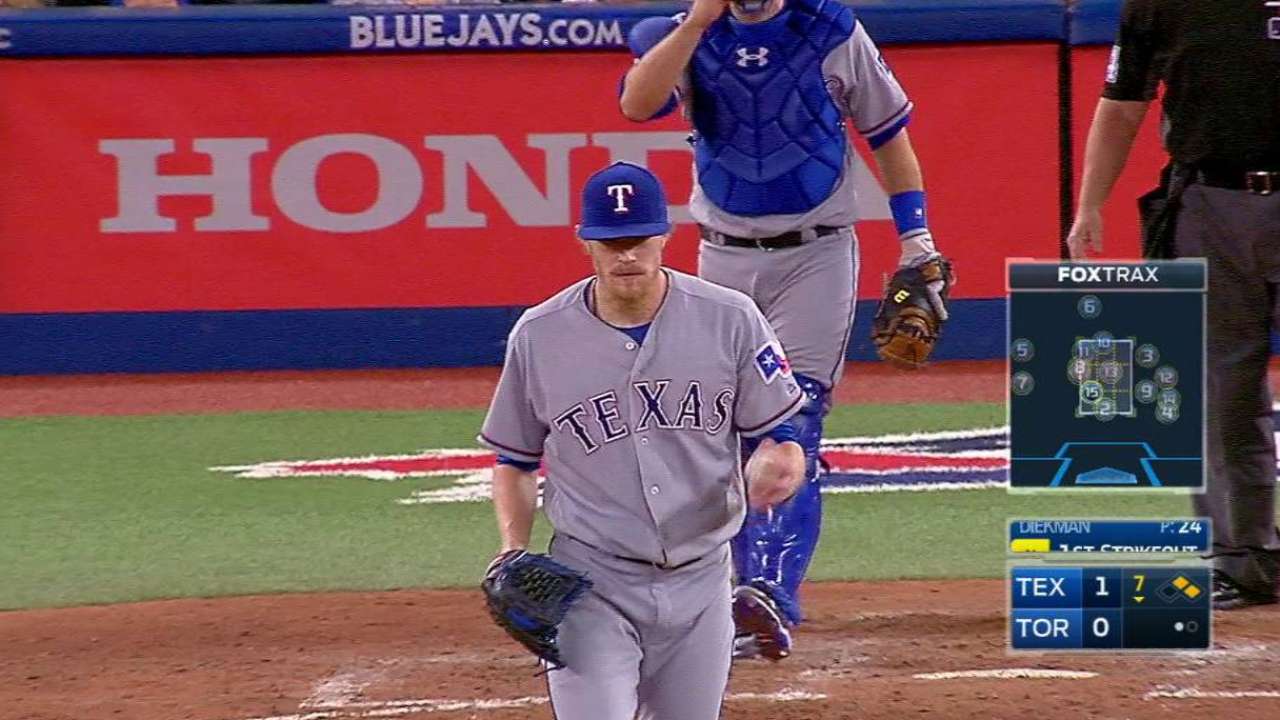 TORONTO -- The Rangers flirted with danger all night against the Blue Jays, and for eight innings they weaved their way out of it. All of that changed in the bottom of the ninth.
After a one-run win on Monday, the Rangers lamented letting one slip away Tuesday night in their 3-1, 10-inning loss to the Blue Jays at Rogers Centre.
Texas held a 1-0 lead into the ninth and gave the ball over to closer Shawn Tolleson, who blew just his second save of the season -- and the first in his last nine opportunities -- by giving up a home run to Justin Smoak.
The Rangers lost in the bottom of the 10th after another Smoak home run, a walk-off two-run shot off Phil Klein .
"They're challenging, obviously," Rangers manager Jeff Banister said. "You get a lead and you want to hold on to the lead."
For the majority of the night, the Rangers looked as though they had the game under control. Starter Martin Perez was without his best stuff, but worked his way out of a two-on, nobody out jam in the first, and a second and third, two-out situation in the fifth against the Blue Jays, getting the red-hot Josh Donaldson to strike out to end the frame.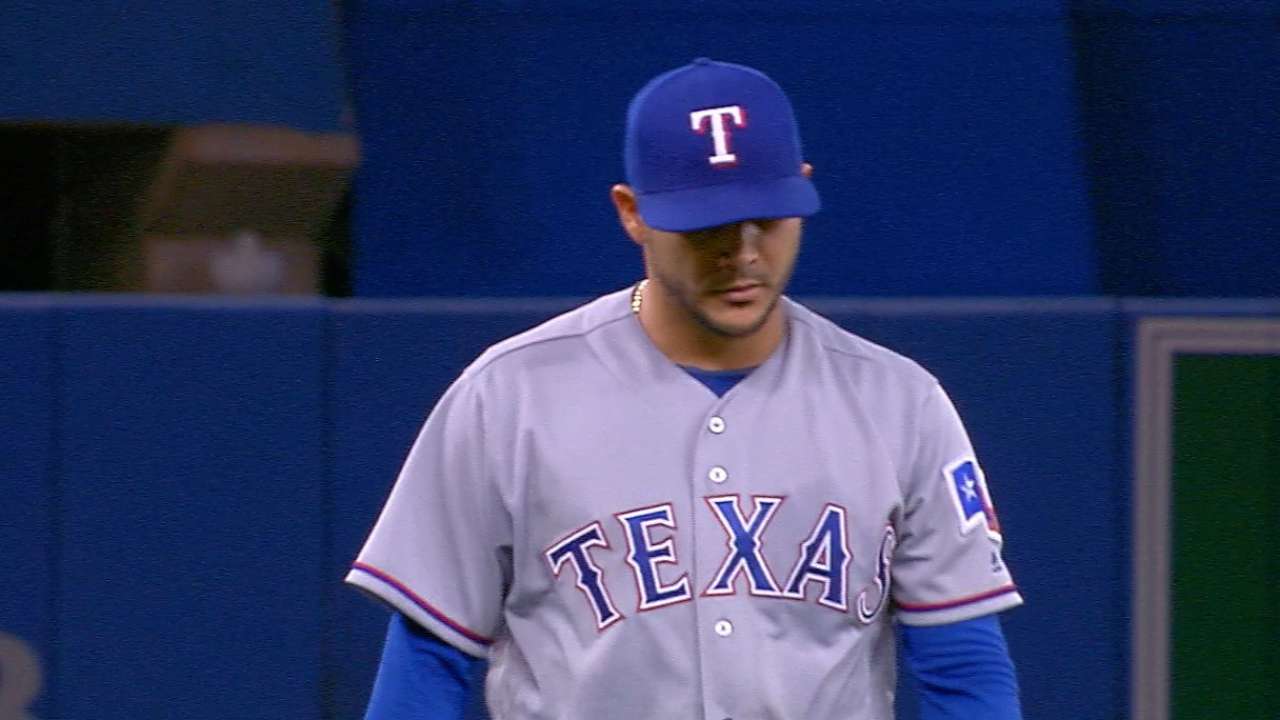 Relievers Jake Diekman and Tony Barnette then combined to wiggle out of a two-on, nobody out situation in the top of the seventh, with Diekman winning a 15-pitch battle against Darwin Barney to slow Toronto's momentum. Diekman looked to pace Texas to its fifth one run win of 2016 before it all slipped away in the ninth.
"It's a tough one. You can kind of play out the game if you have a lead like that, and our backend guys did a great job," Klein said about the Rangers' pitchers, who held the Blue Jays hitless in nine chances with runners in scoring position."Martin had a great start. It was just tough letting the team down like that."
The loss also brought to light Texas' growing offensive struggles. The Rangers left seven runners on base and went 1-for-7 with runners in scoring position, in particular wasting a first-and-third situation with no one out in the ninth.
Unable to get a ball into the outfield, the Rangers were left empty-handed in what turned out to be their final scoring threat on a night of missed opportunities.
"We didn't capitalize on some opportunities we had to put a couple of runs across the board," Banister said about his team, which has averaged just 1.4 runs per game in dropping four of the last five on the road. "We had a couple opportunities late, and we just couldn't get anything across."
Alykhan Ravjiani is a reporter for MLB.com and covered the Rangers on Tuesday. This story was not subject to the approval of Major League Baseball or its clubs.