Severino shows progress despite taking loss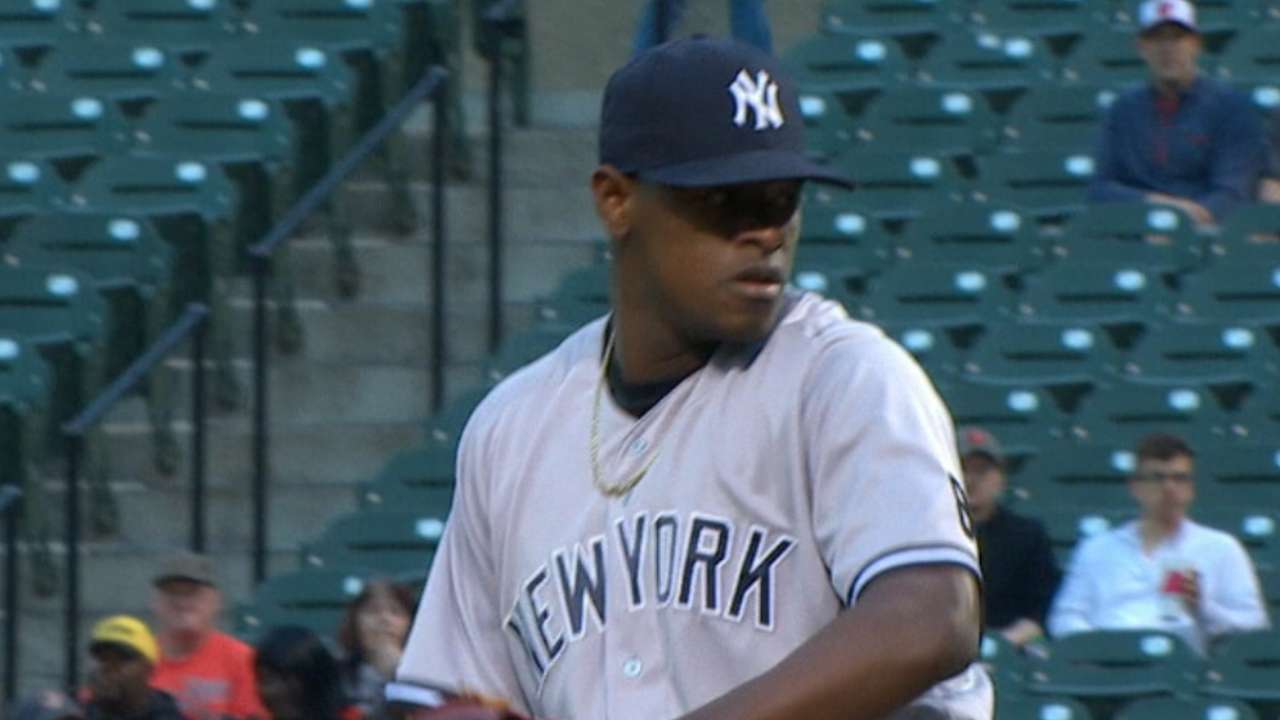 BALTIMORE -- Luis Severino seemed to have shown enough improvement on Tuesday to keep his spot in the rotation, but the end result was still one that has become far too familiar for the Yankees -- another game, another loss.
Severino served up a pair of Mark Trumbo homers and committed two errors in the field, taking the loss in a six-inning outing as the Orioles sent the Yanks to their sixth straight loss, a 4-1 decision at Camden Yards.
Still, the Yanks identified signs of progress from the 22-year-old right-hander, who held Baltimore to four runs (three earned) and five hits after seeming to be on thin ice coming into the start.
"I feel good. I feel like I was locating my pitches, my fastball was there," said Severino, whose ERA dropped from 6.86 to 6.31. "My slider was very good today. I think the whole game was those two pitches that I missed."
Severino had worked with pitching coach Larry Rothschild on not rushing his tempo and slowing the game down. Now an extra round of fielding practice may be in store after Severino twice dropped throws while covering first base.
Severino worked around the first one in the second inning, but he wasn't so fortunate in the fourth, closing his glove without the ball on Ryan Flaherty's ground ball to first baseman Mark Teixeira. That miscue allowed Jonathan Schoop to race home with Baltimore's second run.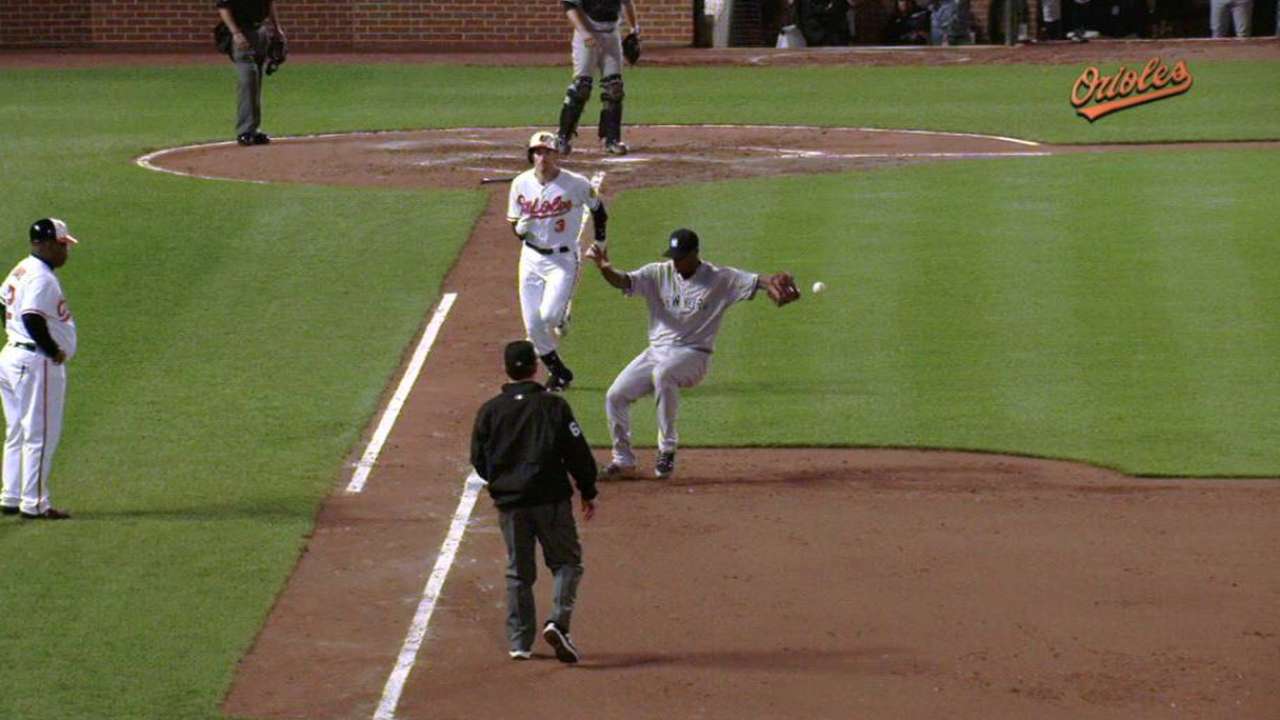 "Totally my fault. That was an easy play over there," Severino said. "I have to make that play. I was trying to hurry too much. I looked at the bag and not catching the ball first."
Fielding aside, Severino has now lost four straight decisions, and that still could prompt the Yankees to evaluate their options. Ivan Nova is in long relief and could be plugged into the rotation, while Chad Green pitched well again on Tuesday at Triple-A Scranton/Wilkes-Barre.
For now, however, manager Joe Girardi sounded like he planned to continue handing the ball to Severino.
"I thought he was better. I think he's closer," Girardi said. "He made two mistakes to Trumbo, is what he did. He left a fastball up and in and he left a changeup down and in. He missed his spots on both of them. He made a couple of mistakes."
Earlier on Tuesday, general manager Brian Cashman sat in the third-base dugout at Camden Yards and acknowledged Severino's early-season struggles, pointing his finger at the inconsistency of his fastball command, his changeup and his slider.
Severino was essentially guaranteed a rotation spot this spring on the strength of his 11 impressive starts at the end of 2015, so it represented a significant reversal for Cashman to state that Severino could be sent to the Minors "if necessary."
"If we feel that's what has to take place, that's definitely an avenue that's open," Cashman said. "Hopefully it doesn't have to come to that, but if that's what's in his best interest, and therefore our best interest, that's something I have no problem doing."
Bryan Hoch has covered the Yankees for MLB.com since 2007. This story was not subject to the approval of Major League Baseball or its clubs.