Mallex's first 3B becomes first HR after review
Speedy outfielder's interesting inaugural season adds new layer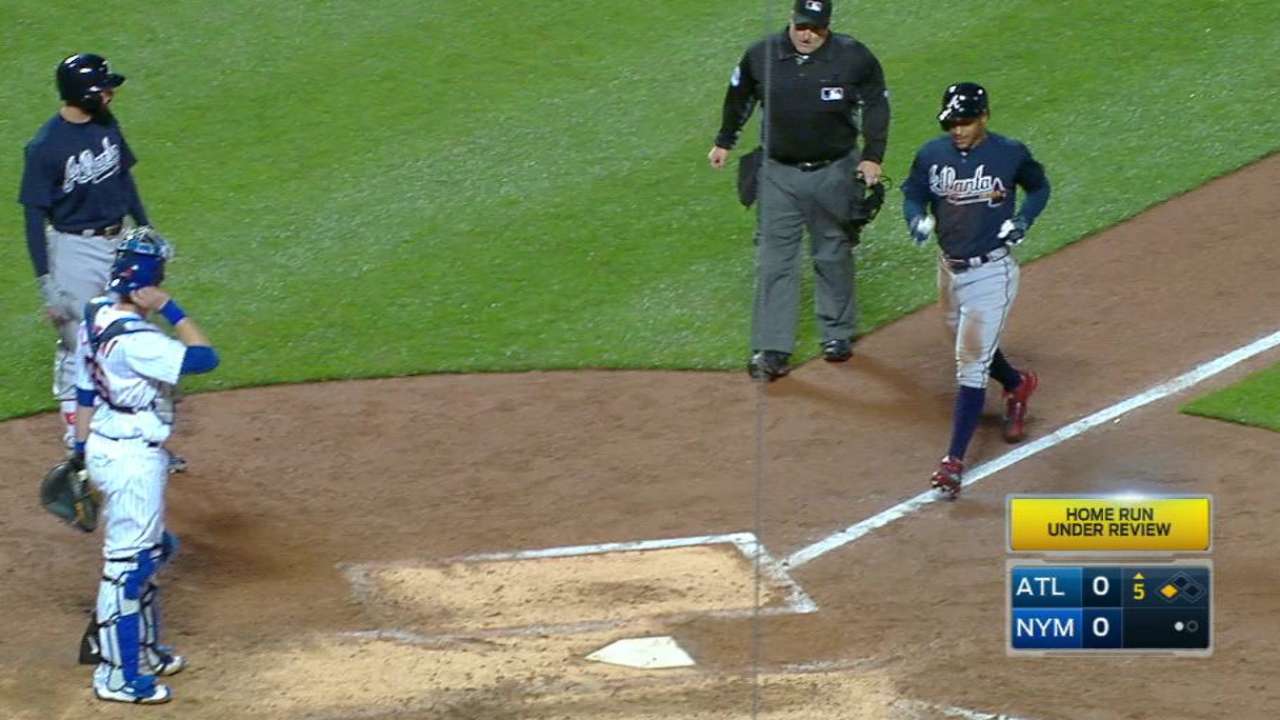 NEW YORK -- Mallex Smith thought he had a pretty interesting story to tell after he was forced to exit his April 11 Major League debut because he busted his forehead open on his first stolen-base attempt. But that story has been trumped by the tale of his first career homer, which became a reality moments after he thought he'd recorded his first career triple.
After Smith slid head-first into third base with one out in the fifth inning of Monday night's 3-0 win over the Mets, Braves third-base coach Bo Porter informed him that he thought Smith's opposite-field fly ball was actually a home run. Replays showed the ball cleared the orange line along the outfield wall in the left-field corner, and after a 57-second crew chief review, the young outfielder trotted toward the plate, savoring the fact that his first homer came off Matt Harvey.
"It seems like I've been under review a lot, but that's awesome," Smith said. "It's awesome to get it off a phenomenal pitcher. I was just trying to put a good swing on the ball. It just so happened that it was 335 [feet] down the line. I might have hit it 336, and it went over the fence."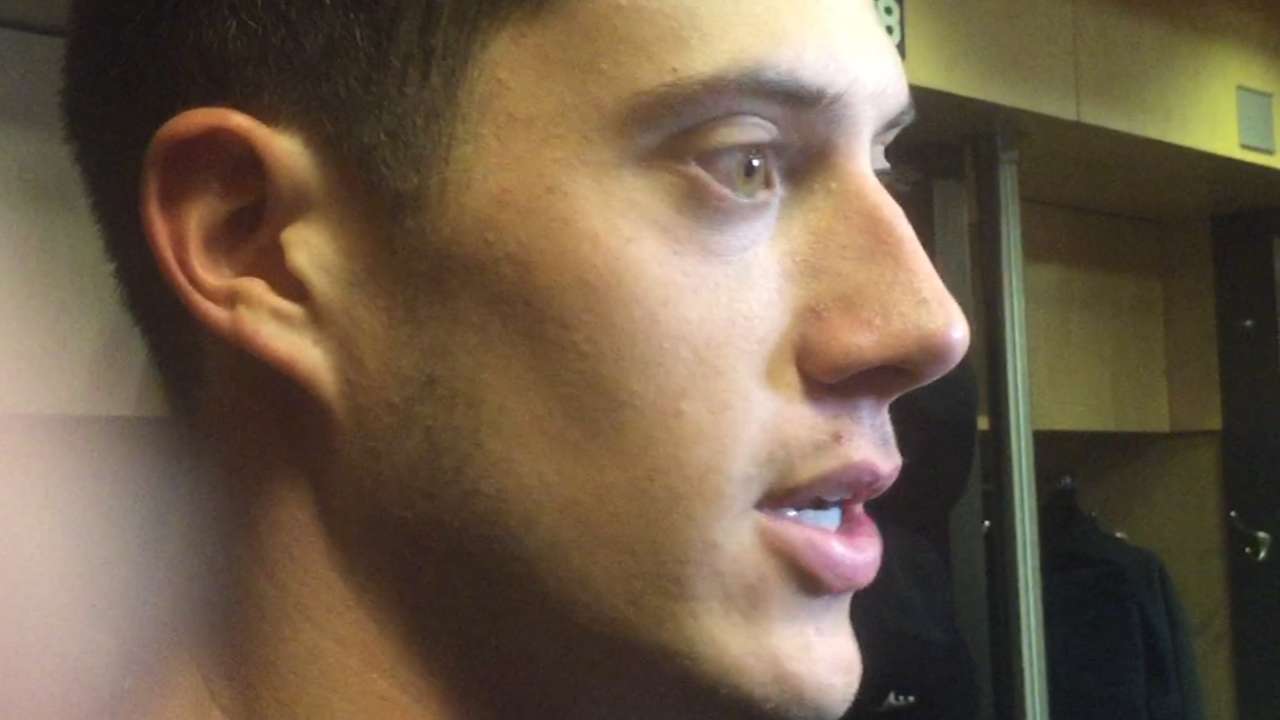 Smith had been on the losing end of several reviews over his past four games, but good fortune was on his side on Tuesday night: He celebrated his home run after nearly getting thrown out attempting to complete a triple.
"I could have gotten thrown out at third," Smith said. "I'm sliding into third, and somebody told me I hit a home run. So, that's pretty awesome."
Though he endured a couple rough weeks to begin his big league career, Smith has made himself into a candidate to stay with the Braves when Ender Inciarte returns from the disabled list, which could come as early as Saturday.
Smith, who is known much more for his speed than power, has recorded eight hits, including three doubles and a homer, in his past 15 at-bats. In the process, he has raised his batting average from .136 to .237.
"He's got some pop," Braves manager Fredi Gonzalez said. "We saw it during Spring Training, but to hit that ball down the third-base line against Harvey, that's pretty impressive."
Mark Bowman has covered the Braves for MLB.com since 2001. This story was not subject to the approval of Major League Baseball or its clubs.