Wisler extends mastery of Mets in 8-inning gem
Young right-hander takes no-hit bid into fifth inning in first win of 2016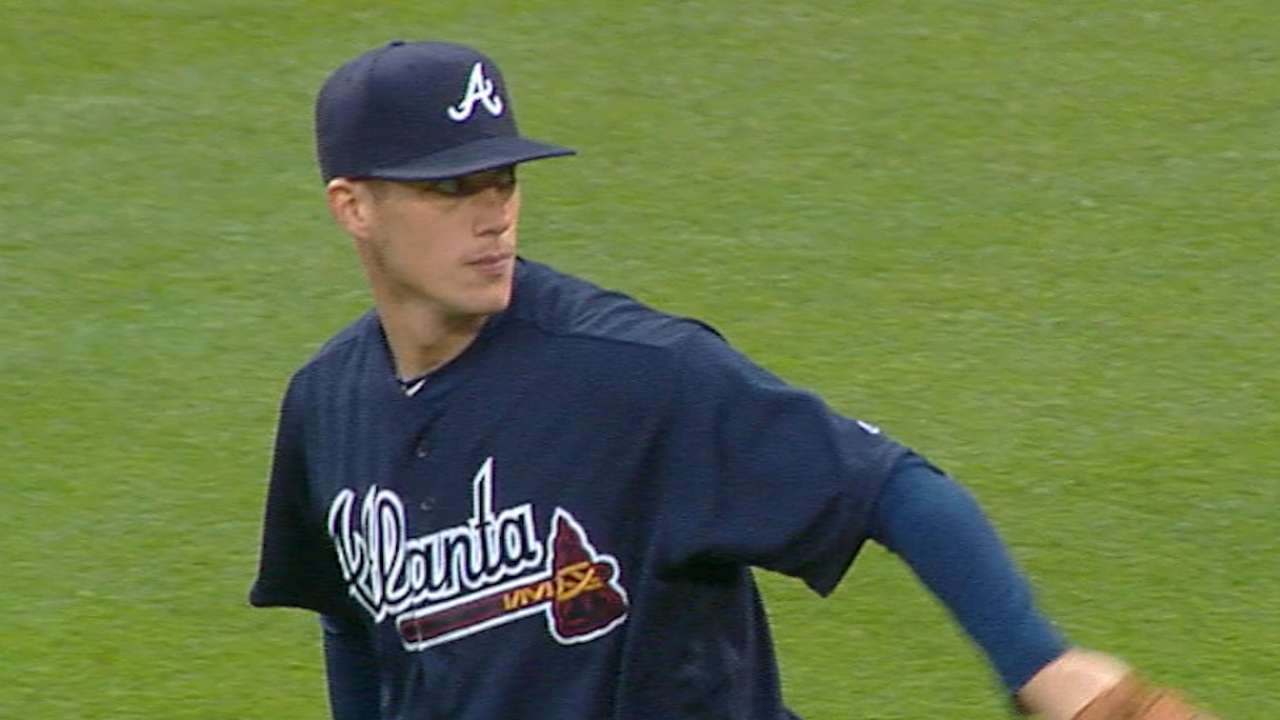 NEW YORK -- In throwing eight scoreless innings of one-hit ball in the Braves' 3-0 win on Tuesday night at Citi Field, Matt Wisler showed why he garnered so much attention when he came to Spring Training and provided strong indication that he could prove to be one of the most valuable members of Atlanta's rotation this year.
"I think that was probably one of the best outings of my career so far," Wisler said. "One hit over eight innings, that's pretty good for me. I had a couple of walks, but overall I felt pretty good."
Though Wisler might not have been overly dominant -- he struck out four and induced just three ground balls -- he was in command throughout his 106-pitch effort against the Mets, who had averaged 5.5 runs while winning nine of their previous 10 games. The 23-year-old right-hander induced a pair of double-play groundouts and retired each of the final eight batters he faced.
"Things were just going my way," Wisler said. "They were hitting balls right at people all night. They squared up a lot of balls tonight that were just right at people."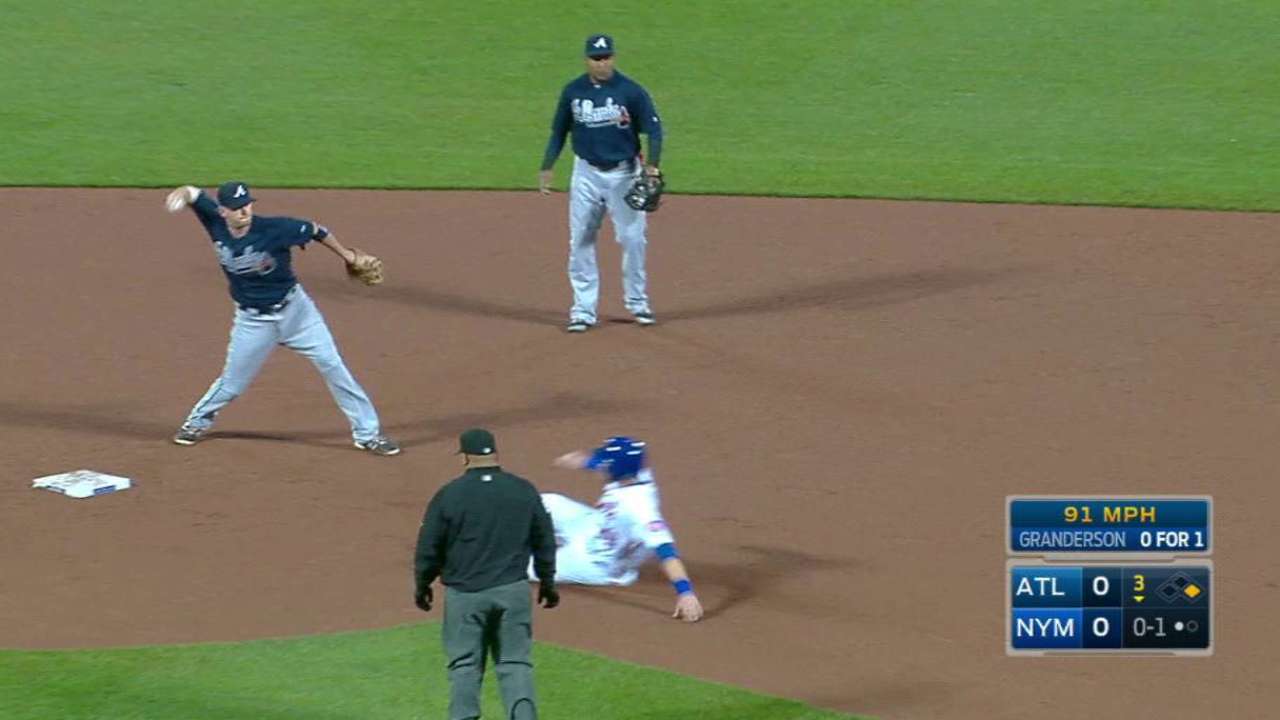 Just 24 starts into his big league career, Wisler is starting to show why he was such a highly-regarded prospect when the Braves acquired him in the trade that sent Craig Kimbrel to the Padres in April 2015. Despite the hype, Wisler endured some growing pains during last year's second half and was even moved to the bullpen for one game after a horrific outing at Nationals Park in early September.
But Wisler finished last season strong, and he approached this year with a renewed sense of confidence. He entered Tuesday having allowed 13 runs, 10 of which were tallied within three of his 26 innings. His most efficient outing had been his April 21 start against the Dodgers, when he limited them to one unearned run over 6 2/3 innings.
Wisler managed to trump that outing on Tuesday, as he lowered his ERA through four career starts against the Mets to 1.55. He has completed eight innings in three of his 24 career starts, and two of those occasions have come at the expense of the Mets.
"In theory, one day we were talking that nobody becomes a Major League pitcher until they make their 30th start," Braves manager Fredi Gonzalez said. "He's getting close to that mark, that magical number. He's got a different look."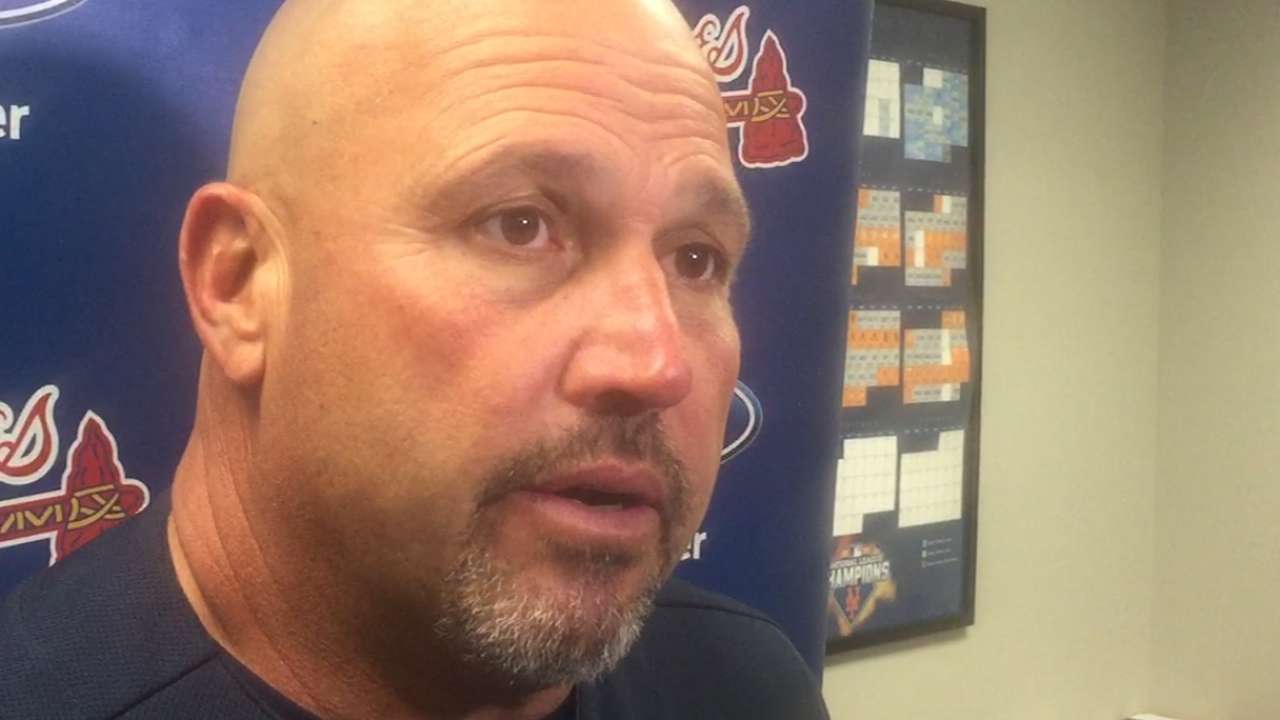 Mark Bowman has covered the Braves for MLB.com since 2001. This story was not subject to the approval of Major League Baseball or its clubs.