Aces all day for MLB.TV's packed slate
Strasburg, Felix set for matinees; Kluber, Fernandez to pitch under lights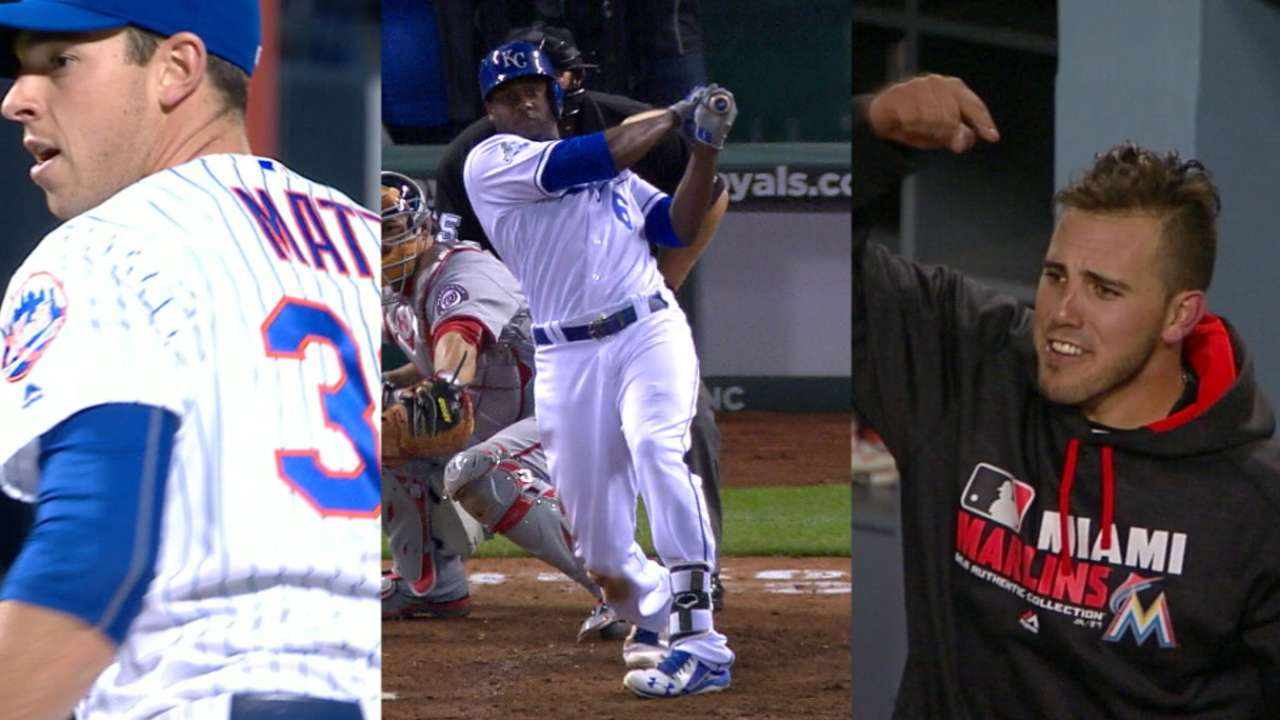 Whether you prefer day games or night games, today's Major League schedule has games -- and aces -- for you.
The first seven games all will begin in the afternoon, with the Nationals' Stephen Strasburg and the Mariners' Felix Hernandez among the pitchers slated to start. Eight more games are set for the evening, featuring the likes of the Indians' Corey Kluber and the Marlins' Jose Fernandez.
Each contest will be available on MLB.TV.
MLB.TV Premium returns with the same features as last year, but at $109.99, it is a full 20 bucks cheaper than the 2015 cost. This package has the best value and provides access to more than 400 devices and a free subscription to the MLB.com At Bat Premium app (a $19.99 value). It offers the best picture quality ever -- a new 60 frames per second -- for supported devices. Monthly signups for MLB.TV Premium are now underway as well for $24.99.
The new MLB.TV Single Team package is also now available as an $84.99 yearly subscription. You can watch a single team's live out-of-market games in full HD.
Here is a look at watch to watch for today in the Majors (all times ET):
Stras goes in rubber game WAS@KC, 2:15 p.m.
A three-run ninth inning against Nationals closer Jonathan Papelbon on Tuesday night gave the Royals a 7-6 victory, evening the teams' three-game series. It was only the second win in eight games for Kansas City, while it snapped a five-game winning streak for Washington, which will hand the ball to Strasburg (4-0, 2.25 ERA) in the finale. The right-hander has allowed two runs or fewer in four of his five outings this season. Strasburg, who will oppose Kris Medlen, gave up a pair of first-inning runs his last time out at St. Louis, but then blanked the Cardinals over the next six frames.
"Yeah, I think it just comes with experience and maturing," Strasburg said of being able to settle down. "It's easy to kind of hit the panic button after a couple runs early and stuff. But that's not how I want to go about it. If it's not my day, it's not my day -- but I'm going to fight until the very end."
Stat that matters: Strasburg has struck out at least nine batters in three consecutive starts and seven of his last 10 going back to last season.
Another record in sight: SEA@OAK, 3:35 p.m.
Hernandez passed Randy Johnson for the Mariners' all-time strikeout lead earlier this season, and in his last start against the Royals he tied Jamie Moyer atop the franchise's all-time wins list at 145.
"I know Jamie pretty well," Hernandez said. "For me it's an honor to be up there with him. We'll see next game if I can pass him."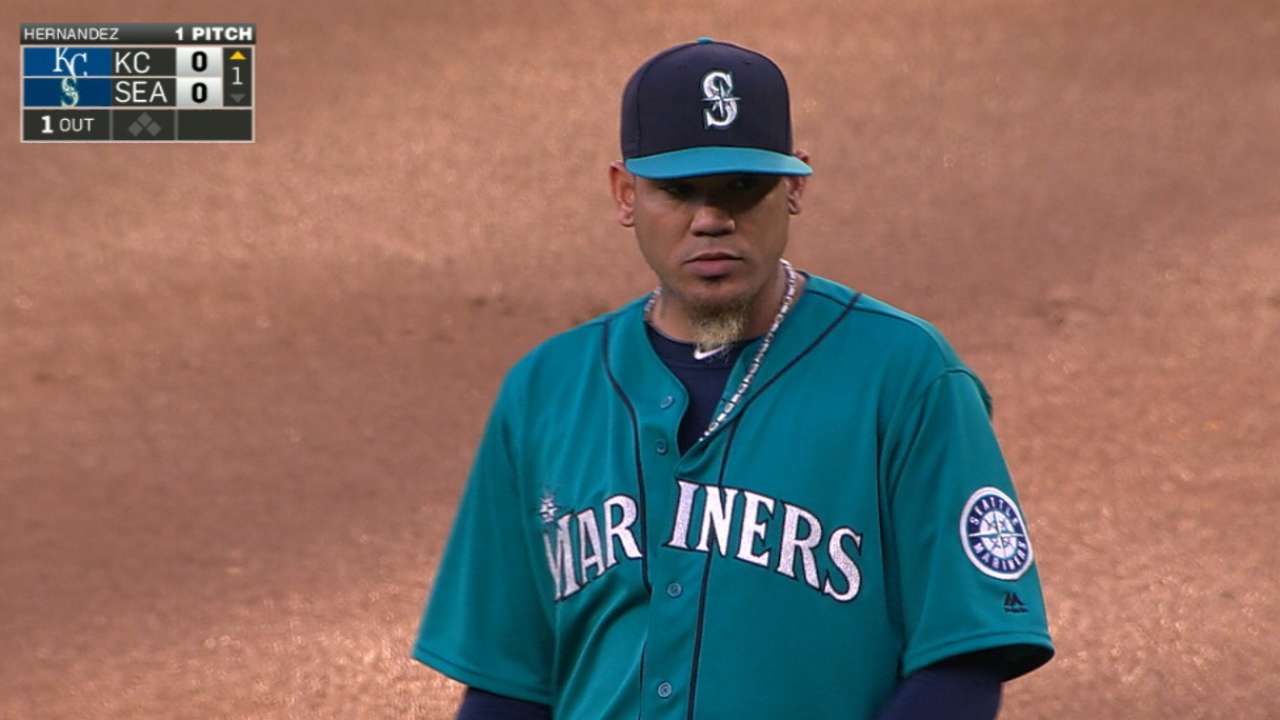 That next game comes this afternoon when Hernandez faces the A's, against whom he authored his best start of the season. That came in Seattle on April 10, when he struck out 10 and allowed only three hits over seven scoreless innings. This time, Hernandez will pitch opposite rookie left-hander Sean Manaea, who allowed four runs over five innings in his Major League debut against the Astros last Friday.
Stat that matters: Hernandez's strikeout-to-walk ratio of 1.6 would be a career low and less than half of his overall mark coming into this season (3.4).
Kluber takes on Tigers, again: DET@CLE, 6:10 p.m.
When the Indians visited the Tigers on April 23, the game could not have gone much better for Kluber (eight innings, two hits, one run, 10 strikeouts) or much worse for Detroit's Anibal Sanchez (2 1/3 innings, nine hits, seven runs, two strikeouts) in a 10-1 Tribe victory. Tonight brings a rematch for the two pitchers, this time at Progressive Field, as Cleveland looks to clinch a series win after taking Tuesday's opener to snap a three-game losing streak and end Detroit's five-game winning streak.
Stat that matters: Kluber has struck out 24 batters and walked one over his past three outings. Against right-handed batters this season, he has 20 Ks and one walk.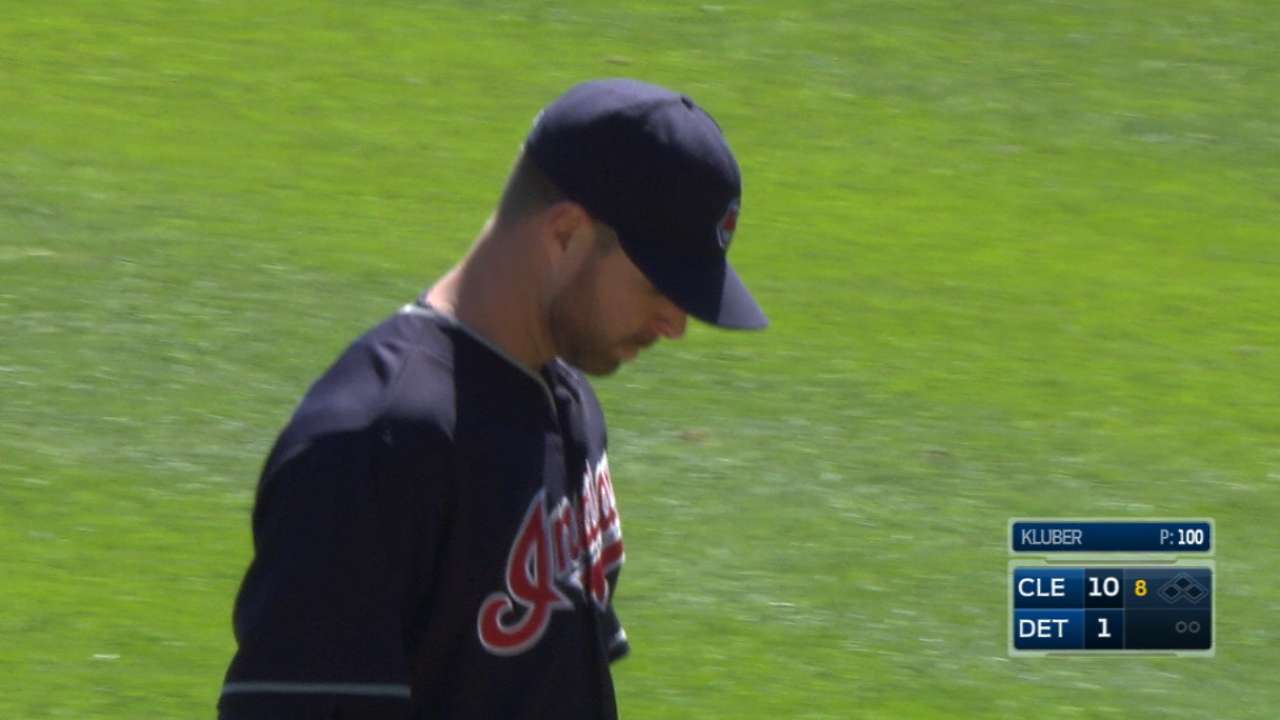 Snakes vs. Fish: ARI@MIA, 7:10 p.m.
After making his last two starts on the road, Fernandez returns to Marlins Park, where he is 18-1 with a 1.61 ERA over 28 career outings. However, that one loss came on April 6, when he struck out 13 but gave up five runs over 5 2/3 innings against the Tigers. The D-backs will counter with Rubby De La Rosa, who has been on a roll of late. The 27-year-old righty has won his last two starts, allowing one run on five hits and three walks over 13 innings, while striking out 16.
"He threw all those pitches with conviction," Arizona manager Chip Hale said after De La Rosa's last outing against the Cardinals. "He had a good breaking ball tonight, he changed the break on it every now and again -- little tighter, little bigger -- mixed in his changeup and just located a really good fastball. It looked like to me when it was down there was a lot of movement downward."
Stat that matters: As of Tuesday, Fernandez was second among qualified pitchers in strikeout rate (34.4 percent), but also had the 12th-highest walk rate (11.8 percent) while allowing the 10th-highest average on balls in play (.349).
MLB.TV Premium subscribers get the Mosaic View -- split screen or quad, available on PC or Mac only. That always comes in handy, especially when scoreboard-watching looms. MLB.TV Premium and MLB.TV Single Team subscribers both enjoy HD and both will get real-time highlights and player stats automatically loaded moments after they occur (only for the game you are watching with MLB.TV Single Team, and for all games with MLB.TV Premium).
Andrew Simon is a reporter for MLB.com. Follow him on Twitter @AndrewSimonMLB. This story was not subject to the approval of Major League Baseball or its clubs.