Left thumb injury doesn't stop Moustakas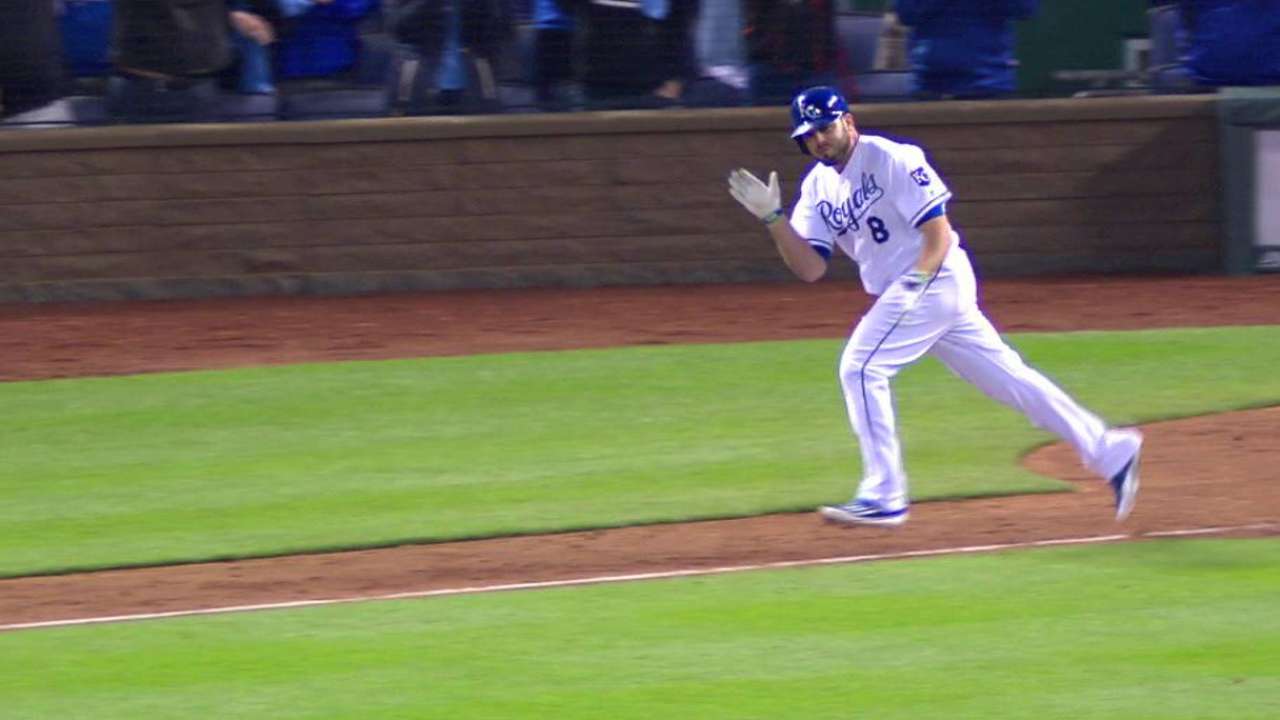 KANSAS CITY -- On Monday, Royals manager Ned Yost said he was keeping third baseman Mike Moustakas out of the lineup simply to "give him a day."
On Tuesday, Yost indicated it's a little more serious than that. Moustakas is recovering from a bruised/jammed left thumb and wasn't in the lineup again. In fact, Moustakas may be kept out of Wednesday afternoon's series finale against the Nationals as well, though that plan may change after the third baseman's game-tying pinch-hit heroics in the ninth inning of Tuesday's 7-6, walk-off win for the Royals.
"I think it was a splitter, and I just stayed down on it," Moustakas said. "[The thumb] still hurts a little, but I could swing. That's a big win for us."
"He bruised his thumb on a play in Anaheim [last week]," Yost said before the game. "And he jammed it again on a pitch in Seattle [on Sunday]. You're better off giving it time now [to heal] rather than re-aggravating it.
"It's just a day-to-day thing. We'll see how it is tomorrow. If the swelling had gone down, I was going to play him today, but it is still puffy."
Yost said he will wait until pregame Wednesday to make any determinations.
"If it is still puffy tomorrow," Yost said, "we'll give him [what becomes] two [more] days with the off-day Thursday."
Moustakas, who hit seven homers in April and was one of the Royals' hottest hitters, also is dealing with a hamstring issue, which is improving.
"It's still [hurting] a little," Yost said.
Jeffrey Flanagan has covered the Royals since 1991, and for MLB.com since 2015. Follow him on Twitter @FlannyMLB. This story was not subject to the approval of Major League Baseball or its clubs.