deGrom receives award for errorless '15 season
Right-hander presented Wilson Defensive Pitcher of the Year trophy in pregame ceremony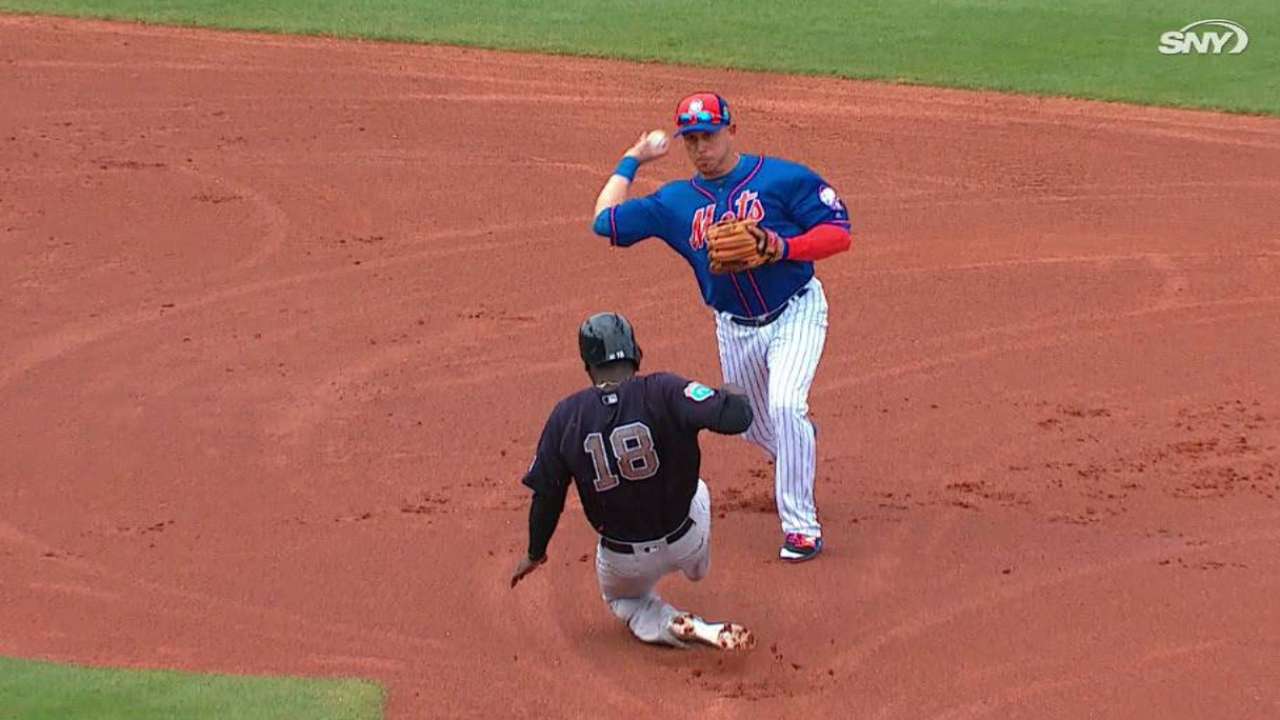 NEW YORK -- In the midst of a questionable defensive start to the season for the Mets, pitcher Jacob deGrom on Tuesday received his 2015 Wilson Defensive Pitcher of the Year award before the Mets' 3-0 loss to the Braves.
DeGrom is one of 17 active big leaguers with at least 300 career defensive innings never to have committed an error. His flawless 2015 campaign earned him Wilson's award, which combined traditional defensive stats and advanced metrics -- the latter also working in deGrom's favor. Among National League pitchers, only Zack Greinke racked up more Defensive Runs Saved last season.
"Jake's a great athlete," Mets manager Terry Collins said. "Let's face it: This guy's a college shortstop, so he's got a good set of hands on him. When you put an extra infielder on that infield, [so] ground balls up the middle aren't just base hits, it changes the way you win games."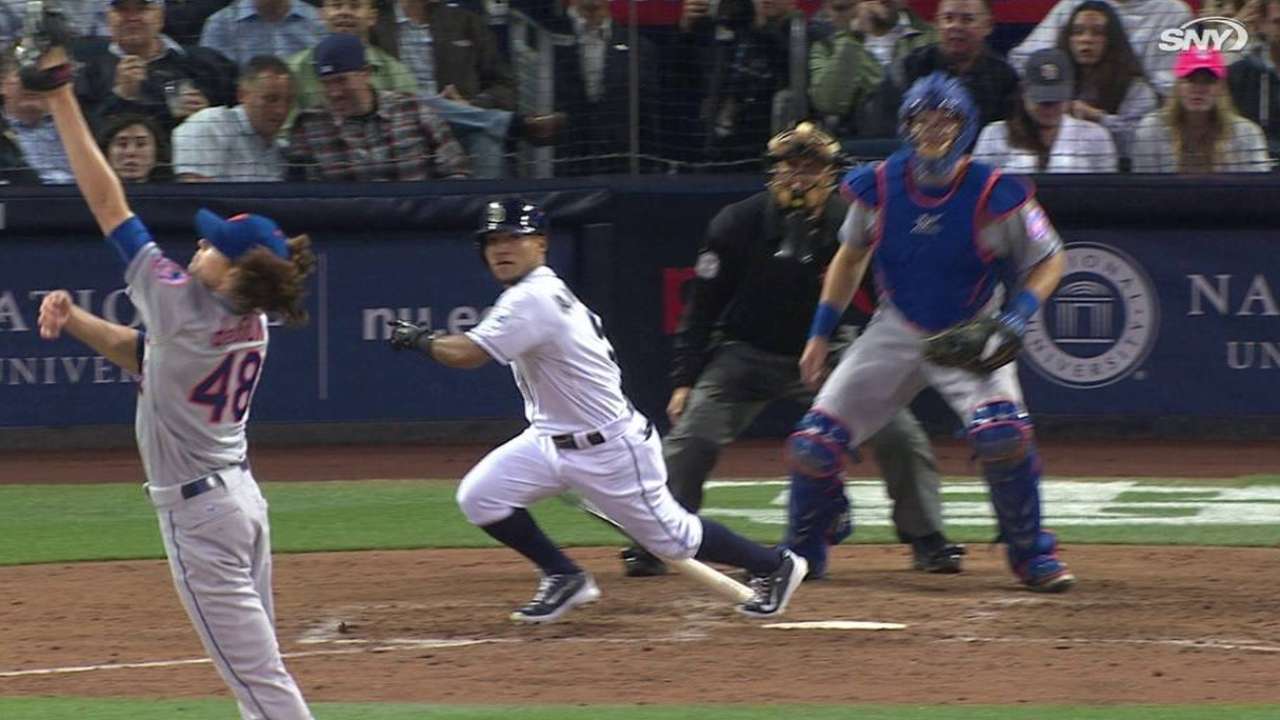 The same metrics that favor deGrom, however, have not been kind overall to the Mets in 2016. In a roughly one-month sample, the Mets entered Tuesday's play 29th in DRS, despite committing the NL's third-fewest errors. While middle infielders Neil Walker and Asdrubal Cabrera have received rave early reviews for their defense, advanced stats ding those two for the same lack of range that has plagued them both throughout their careers.
Among the Mets' most valued defenders in April? Forty-two-year-old Bartolo Colon, who has racked up two Defensive Runs Saved.
"It means a lot," Collins said. "We preach about being athletic on the mound. We spend a lot of time … in Spring Training, there's a lot of pitchers fielding practice going on. And we see the benefits of it. I think all of our pitchers can catch the ball up the middle."
Anthony DiComo has covered the Mets for MLB.com since 2008. Follow him on Twitter @AnthonyDiComo and Facebook, and listen to his podcast. This story was not subject to the approval of Major League Baseball or its clubs.