Marlins recall righty Ogando from Triple-A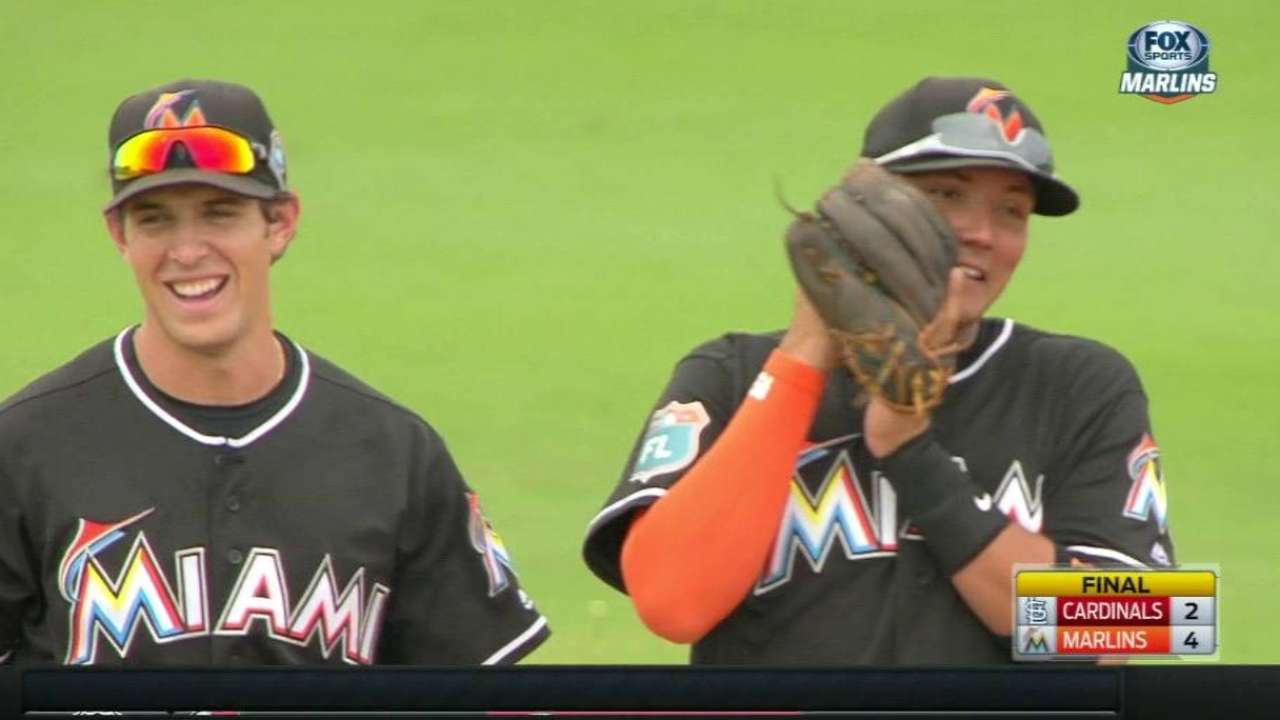 MIAMI -- The Marlins continued their power movement in the back end of their bullpen on Tuesday, recalling hard-throwing right-hander Nefi Ogando from Triple-A New Orleans.
Ogando, who pitched in the big leagues late last season with the Phillies, is filling the roster spot vacated when Miami optioned lefty Cody Ege to New Orleans on Monday.
"He gives us another power arm," Marlins manager Don Mattingly said. "He gives us a fresh arm."
The Marlins bullpen was taxed in the three-game series at Milwaukee, when closer A.J. Ramos was used in the ninth inning last Friday. And on Saturday in a win, after the Brewers made the game close, setup right-handers Kyle Barraclough and David Phelps were called upon to work the eighth and ninth innings.
"The good and bad of winning a lot of games is you're into your closer every night, and into your back end almost every night," Mattingly said. "We had a couple of games in Milwaukee, we had a couple of chances to stay away from everybody, and we couldn't. They got back into the game. [Ogando] gives us a fresh arm, and he gives us a power arm back there."
The Marlins claimed Ogando off waivers from the Phillies, and he's been on Miami's 40-man roster since.
In 6 2/3 innings with New Orleans, the right-hander posted a 4.05 ERA with five strikeouts and one walk.
Ogando, who has a 95-plus mph fastball, adds another power arm to the bullpen, which is now predominantly right-handed, with Craig Breslow the only lefty.
Left-hander Mike Dunn, who opened the season on the disabled list with a forearm strain, is about a month away from joining the Marlins. Late last week, he started his throwing program.
Ogando, 26, threw four innings for the Phillies last season, giving up five runs (four earned) with two strikeouts and two walks. In Spring Training with the Marlins this year, Ogando allowed one run in 7 1/3 innings.
The Marlins remain in the market for available pitching help. The club plans to attended Tim Lincecum's workout on Friday.
Joe Frisaro has covered the Marlins for MLB.com since 2002. This story was not subject to the approval of Major League Baseball or its clubs.