MLB.com Columnist
Roger Schlueter
Stats of the Day: Trout doing more at 24
Angels star collects 37th game of multiple hits, runs and RBIs
Here are five interesting items from around the big leagues on Monday …
• Mike Trout filled the box score -- four hits, two runs, three RBIs, a steal -- in the Angels' 8-5 loss to the Brewers. At the age of 24 years and 269 days, Trout has posted 37 games with multiple hits, runs and RBIs. Those 37 by this exact age tie Trout with Freddie Lindstrom, Willie Mays and Al Kaline for the 15th most for any player since 1913. This game gave Trout the following career counting numbers: 492 runs, 774 hits, 326 extra-base hits, 415 RBIs and 115 steals. The other players to have reached all of these numbers through their age-24 season: Cesar Cedeno, Alex Rodriguez and Vada Pinson.
• Cast your Esurance All-Star ballot for Trout and other #ASGWorthy players
• Bartolo Colon worked eight innings of scoreless ball with no walks as the Mets topped the Braves, 4-1. From his debut season through the conclusion of his age-39 season, Colon averaged 2.91 walks per nine innings. In the three-plus seasons since, the right-hander has averaged 1.25 BB/9. That 1.25/nine since the start of the 2013 season stands as the lowest in the Majors among any hurler with at least 500 innings.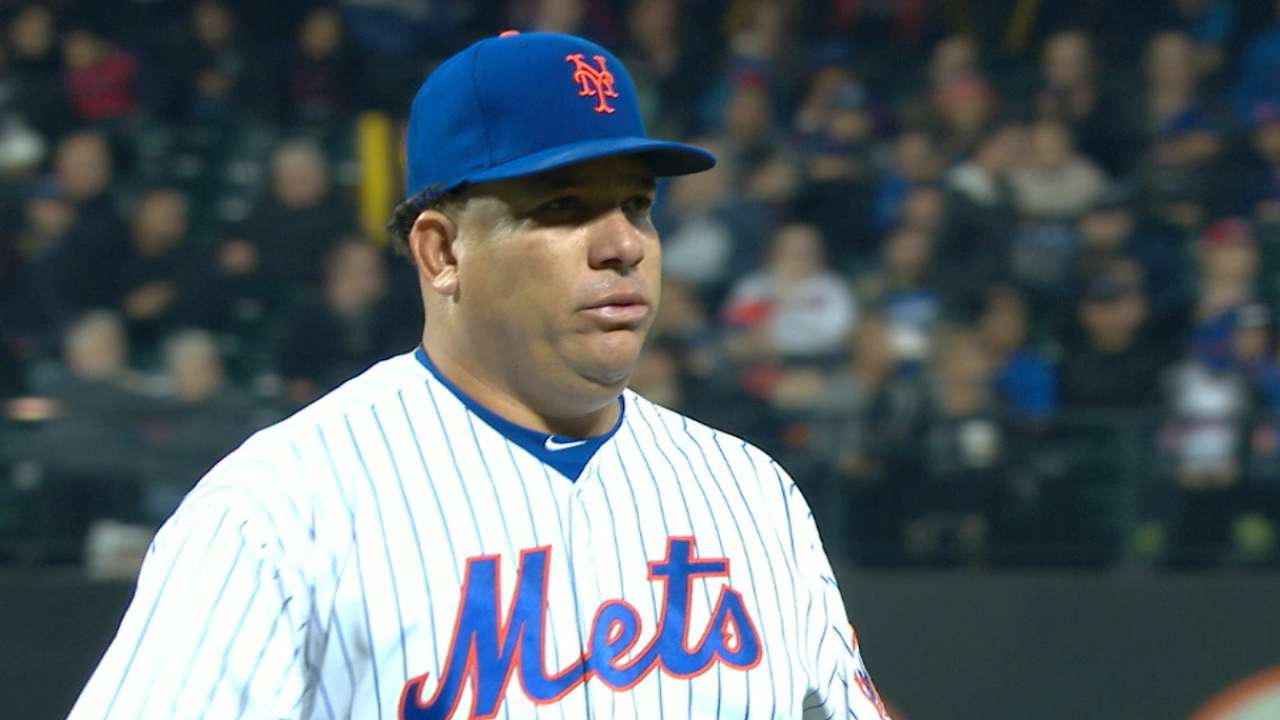 • Working a 1-2-3 ninth inning, Jonathan Papelbon recorded the 358th save of his career to move into a tie with Troy Percival for 10th all-time. Among the 11 hurlers with 358 or more saves, Papelbon ranks third in ERA+, behind Mariano Rivera and Billy Wagner; third in WHIP, behind Wagner and Rivera; third in K/9, behind Wagner and Francisco Rodriguez; first in K:BB ratio, ahead of Rivera; third in OPS+ against, behind Rivera and Wagner; fourth in save percentage, behind Joe Nathan, Rivera and Trevor Hoffman.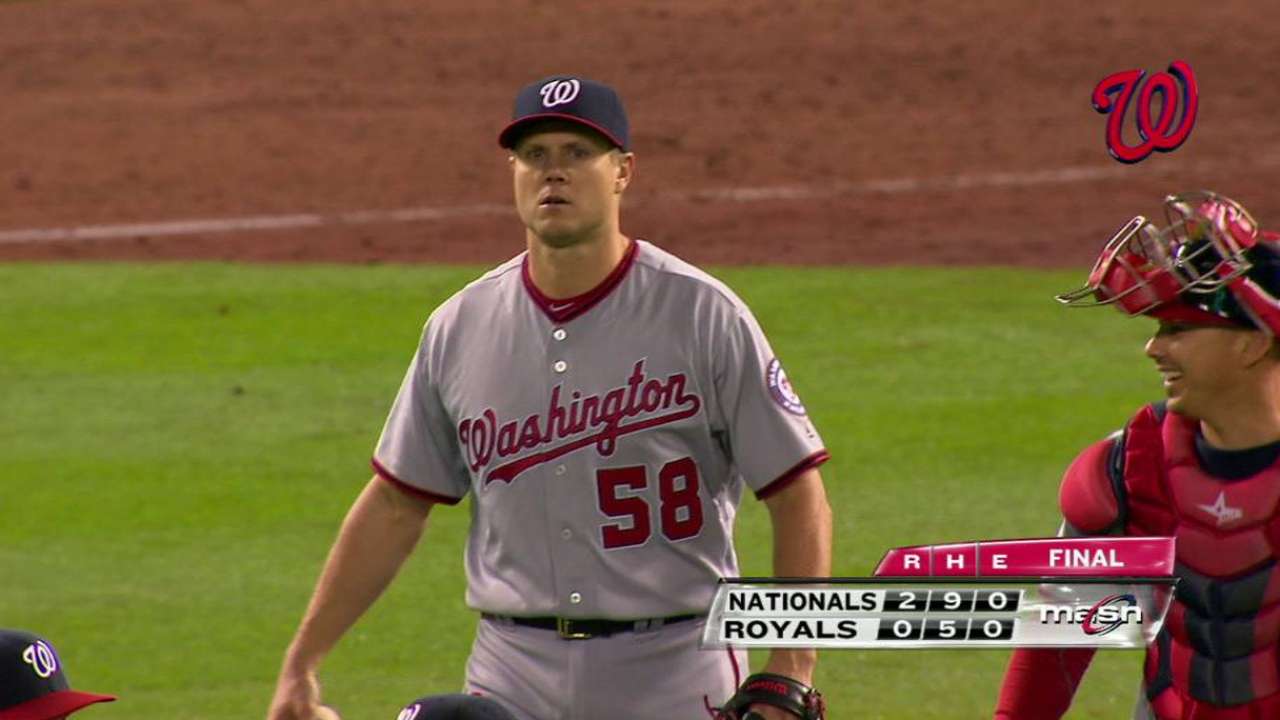 • Adam Wainwright contributed one of five Cardinals home runs, an offering that helped with a 10-3 victory over the Phillies. Wainwright has seven career home runs -- the seventh most as a pitcher in Redbirds history. He trails Bob Gibson (24), Bob Forsch (12), Jack Stivetts (11), Bob Caruthers (eight), Bill Sherdel (eight) and Dizzy Dean (eight).
.@UncleCharlie50 hit his 7th career home run tonight. He is now 4th among all active pitchers. #CardsGameNotes pic.twitter.com/1avgXdJYkV

— St. Louis Cardinals (@Cardinals) May 3, 2016
• Matt Kemp's two-run double in the first inning provided the extent of the scoring for the Padres on Monday, which proved to be enough for a 2-1 win over the Rockies. Kemp has 15 extra-base hits this season, making him the fifth San Diego player to have at least that many through 26 team games. The others: Phil Nevin (19 in 2001), Dave Winfield (18 in 1979), Khalil Greene (17 in 2007) and Nate Colbert (15 in 1972).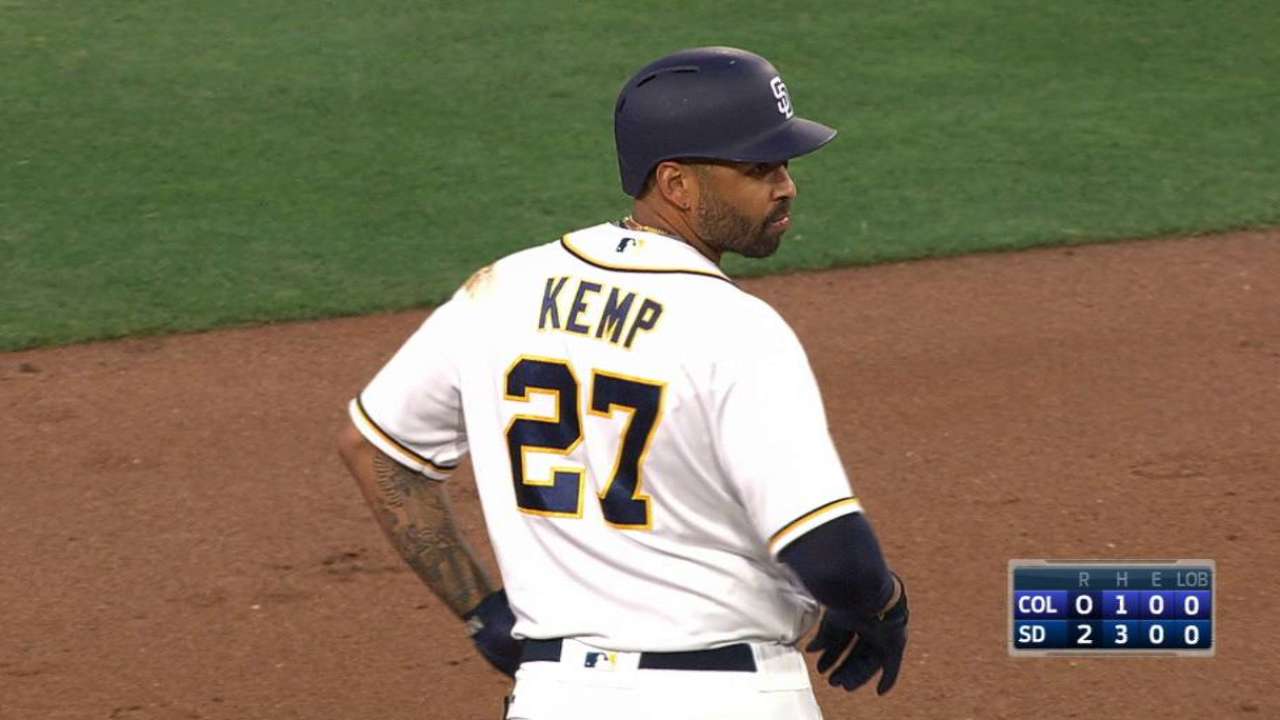 Roger Schlueter is a statistical researcher and writes for MLB.com. This story was not subject to the approval of Major League Baseball or its clubs.