MLB.com Columnist
Mike Bauman
Free agent Lincecum aims to relaunch career
Two-time NL Cy Young Award winner to showcase arm at workout Friday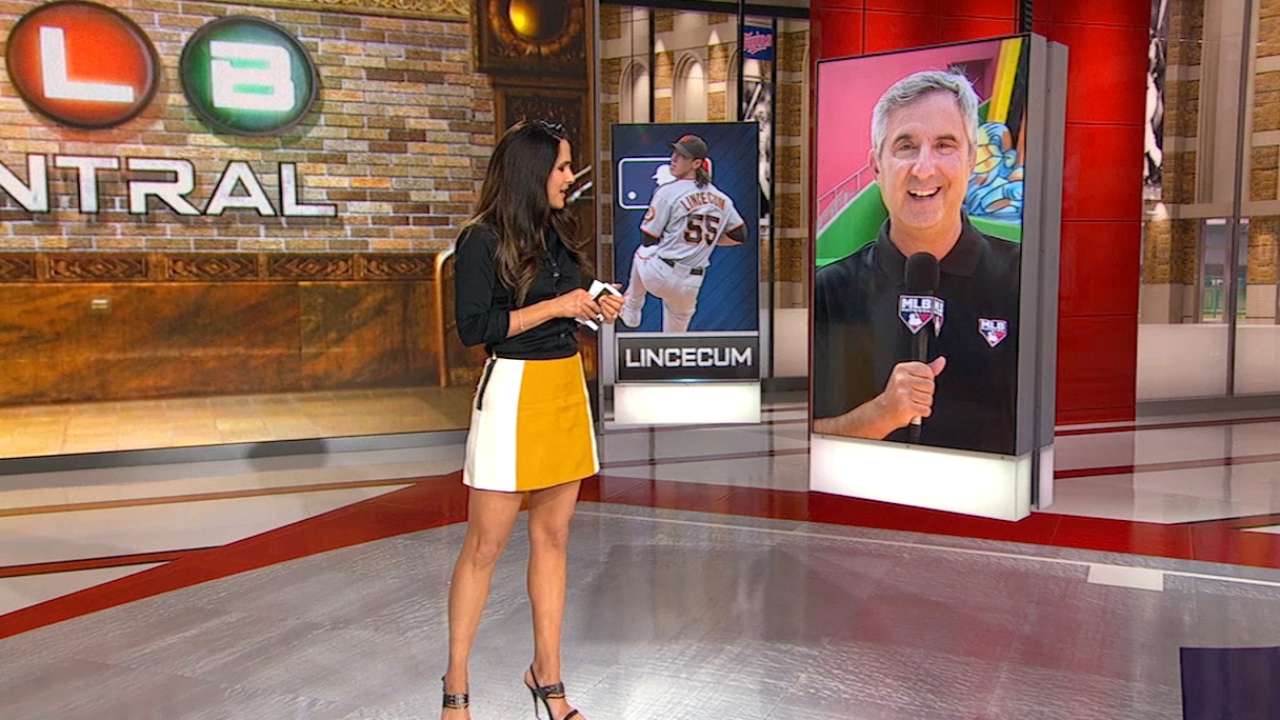 Tim Lincecum's attempted comeback will receive a very public test Friday when the pitcher displays his stuff in a "showcase" in Scottsdale, Ariz. At least 11 teams will reportedly have representatives on hand, and why not?
Lincecum has won two National League Cy Young Awards, and at 31, he doesn't have to be done. More than that, he was the kind of performer who was automatically fan-friendly. Lincecum was the little guy with the big, competitive heart. He was very good -- not only for the San Francisco Giants, but for baseball.
Lincecum won back-to-back NL Cy Young Awards in 2008 and '09. At 5-foot-11 and perhaps generously listed at 170 pounds, he was "The Freak," a slender fellow with a big fastball, terrific stuff and a will to win. Lincecum's delivery was unconventional. But it certainly worked, just like Lincecum himself.
Lincecum has a career 3.61 ERA and has averaged more than one strikeout per inning over his career.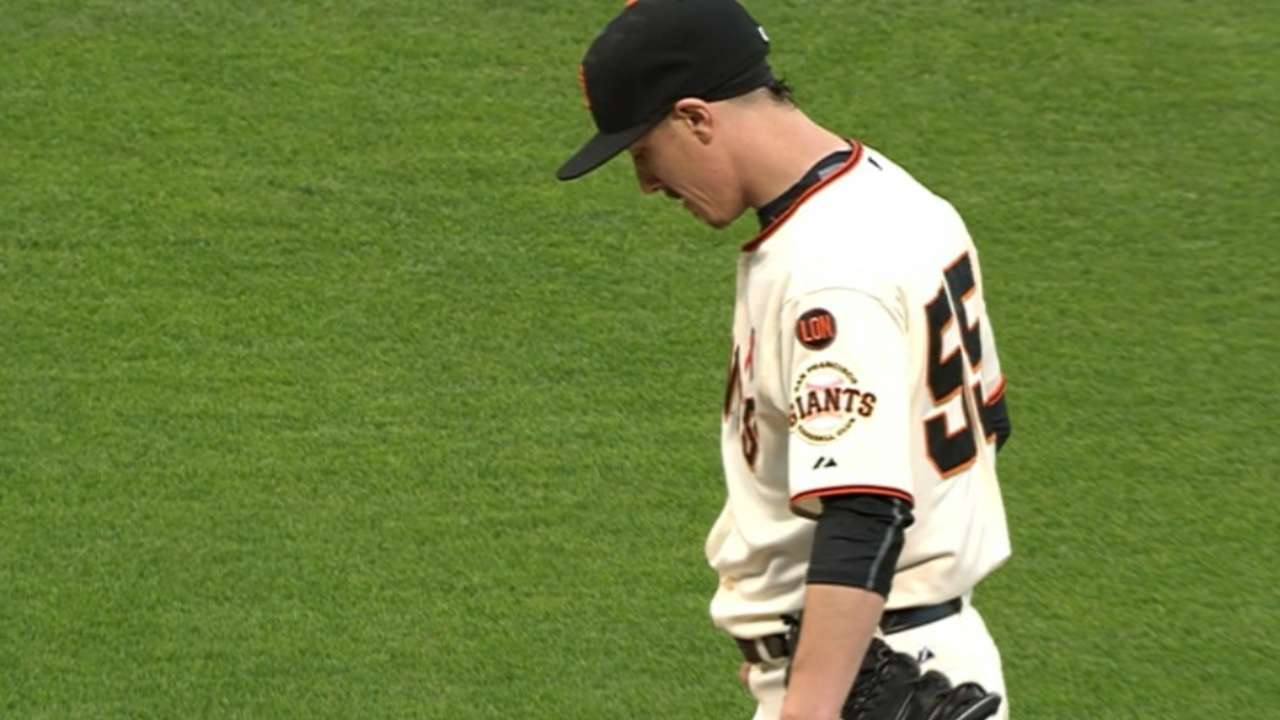 The passage of the seasons took some velocity from Lincecum. His 2015 season was cut short by a degenerative hip issue. Lincecum had arthroscopic hip surgery and has been working out throughout the offseason in an attempt to build velocity and durability for this showcase. He is reportedly throwing in the low 90s again, a level at which he was pitching competitively in recent seasons.
Lincecum, a free agent at this point, has a stated preference for a return to the Giants, which is understandable and far from impossible. If he shows anything like his old form, he'll probably have his choice of offers.
Lincecum also wants to return as a starter. That isn't out of the question, either.
This is a pitcher, after all, who was an integral part of three World Series championship teams. Lincecum's postseason record is 5-2 with a 2.40 ERA, including 2-0 and 2.25 in the World Series.
One of the most impressive performances by Lincecum came in 2012, after he had encountered some uncharacteristic struggles during the season. He was removed from the rotation for the World Series against the Detroit Tigers.
Another pitcher with two Cy Young Awards on his resume might have pouted, sulked or otherwise detracted from the overall team effort. Lincecum, instead, supplied two invaluable stretches of middle relief in Games 1 and 3.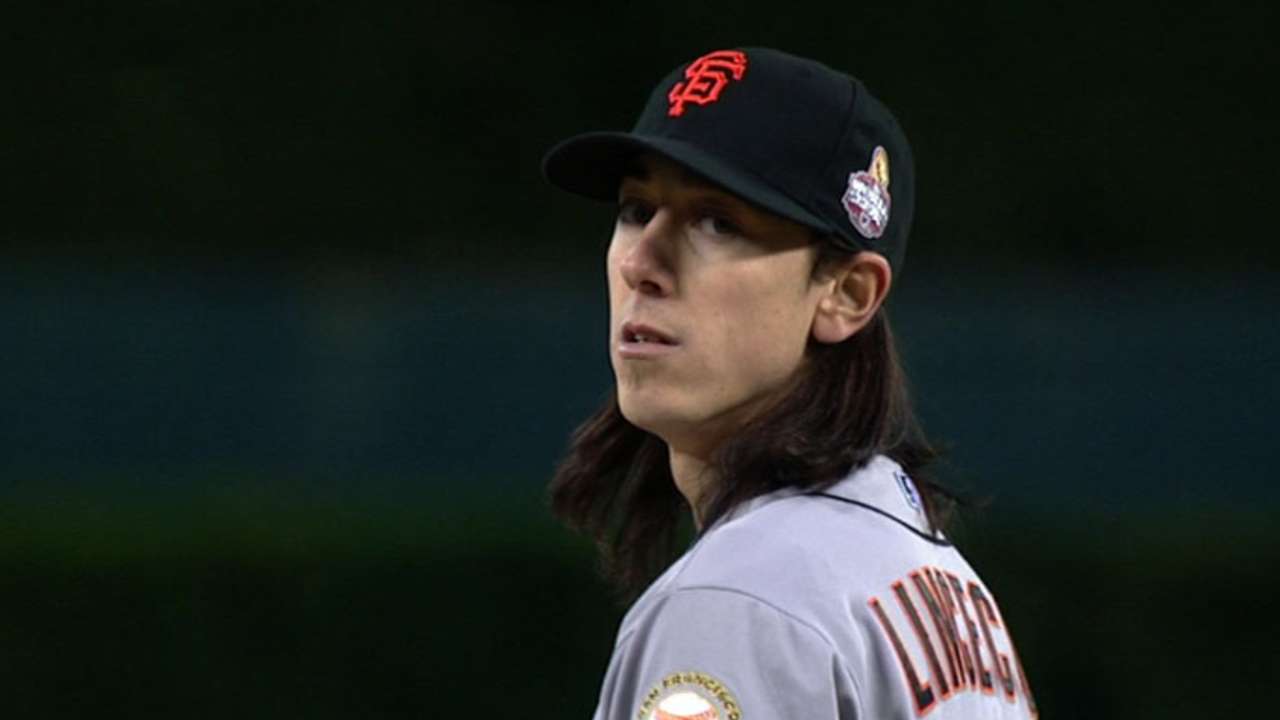 In total, Lincecum worked 4 2/3 innings, giving up no hits, walking one and striking out eight. The Giants swept the Tigers, and Lincecum was still an integral part of another World Series championship.
Even after he was supposedly past his peak, Lincecum had enough stuff and determination to throw no-hitters in successive seasons. In 2013, he no-hit the Padres in San Diego, in a game in which he threw a remarkable 148 pitches, striking out 13, walking four and hitting one batter.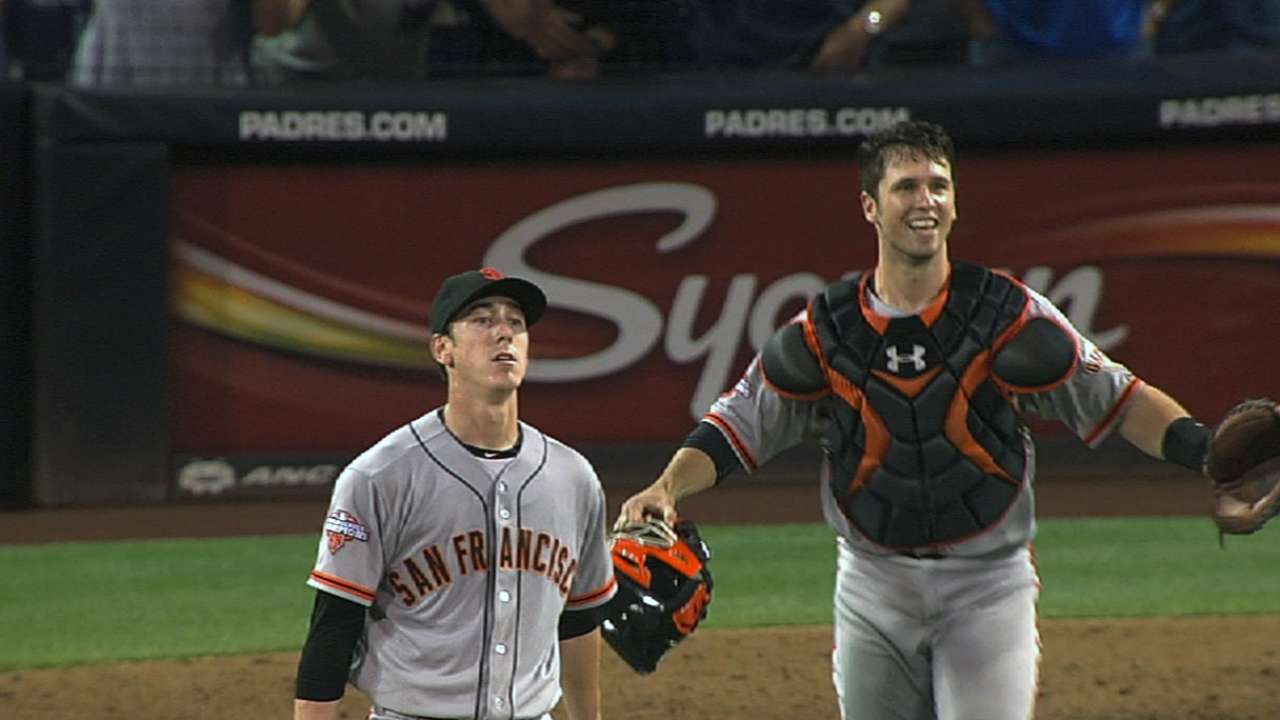 "There was no way he was coming out," Giants manager Bruce Bochy said. "I was just praying he didn't hit the 150 mark."
In 2014, Lincecum no-hit San Diego again, this time in San Francisco. This was a performance that was much closer to perfection. Lincecum allowed just one baserunner -- on a walk to Chase Headley in the second -- and then retired the last 23 batters in a row. He struck out six. This time, he needed only 113 pitches.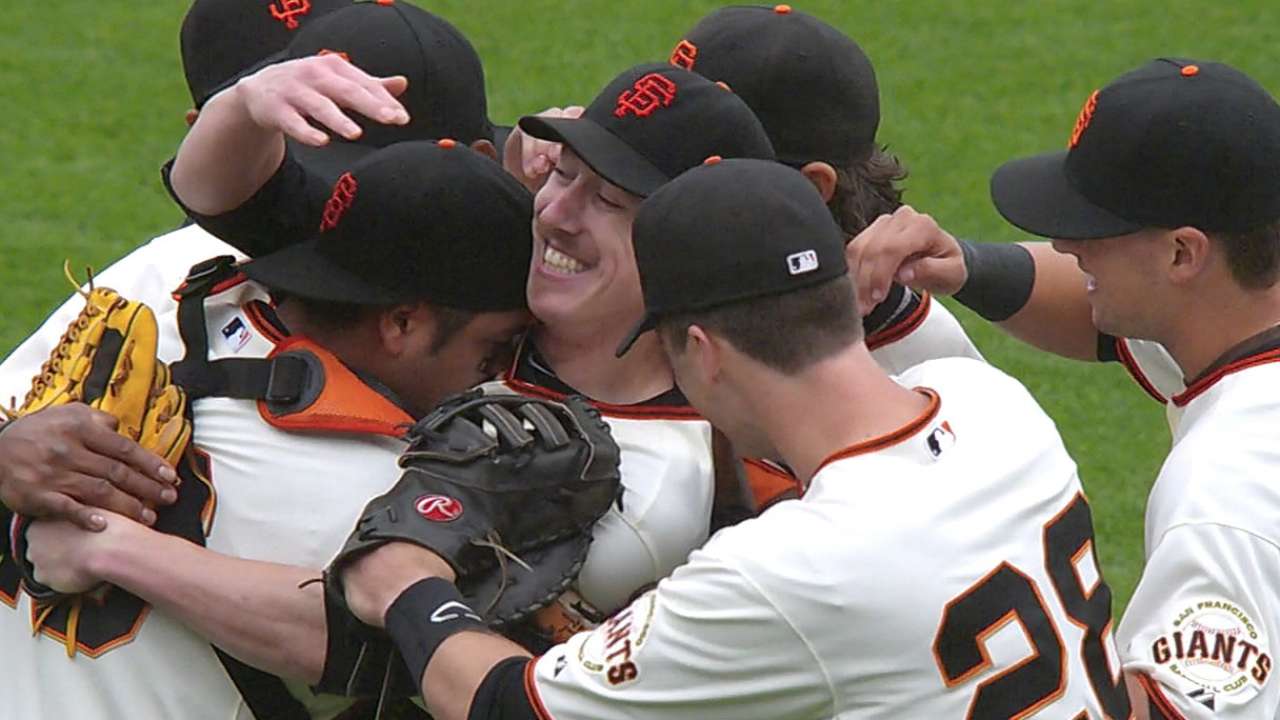 Lincecum became just the second Giants pitcher to throw two no-hitters. The other one was Christy Mathewson, for the New York Giants, more than a century earlier.
In more ways than one, the sentimental choice for both Lincecum and Giants fans would be San Francisco, even if he might have to return initially as a reliever. But the fact is that the need for front-line pitching is, if not universal, at least widespread.
If reports of Lincecum's renewed good health and velocity are accurate, and they should be, this showcase won't be Lincecum's last stand. It will be, instead, a renewal of a career that deserves to have a rebirth.
Mike Bauman is a national columnist for MLB.com. This story was not subject to the approval of Major League Baseball or its clubs.