MLB.com Columnist
Richard Justice
Winning pair: Red Sox, White Sox impress
First-place clubs play 3-game set this week in Chicago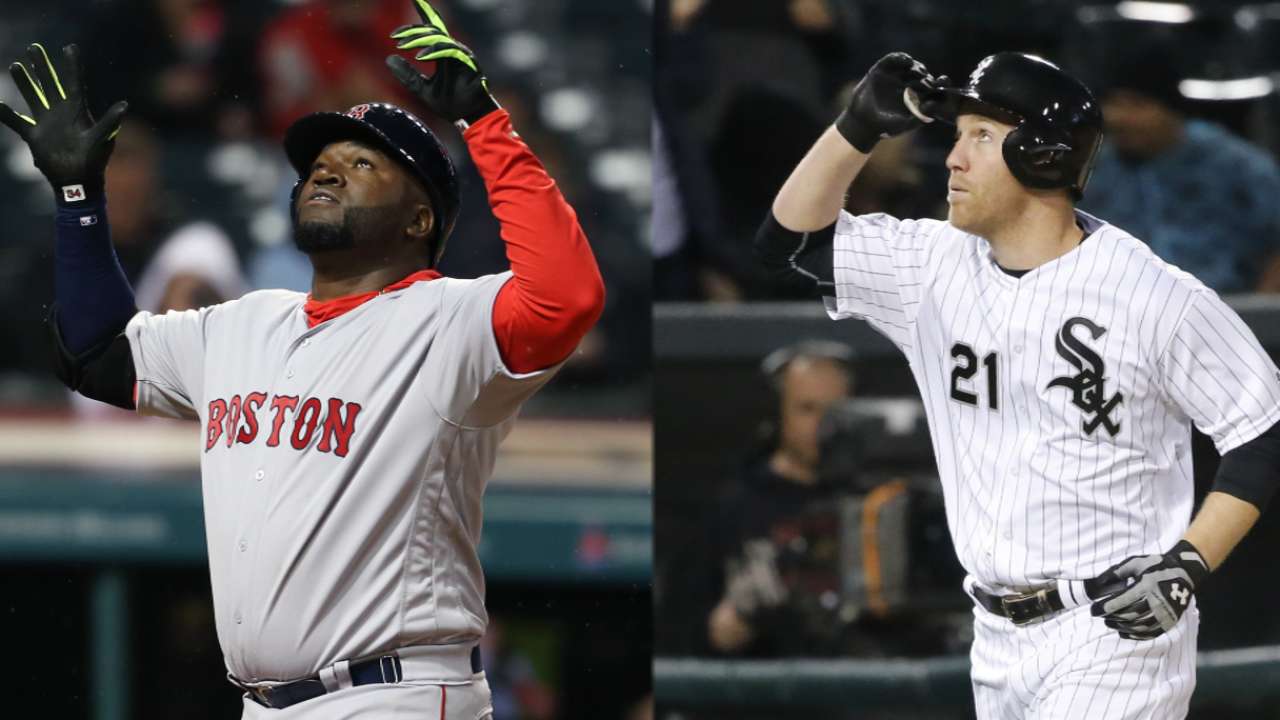 We're about to learn a bit more about both the 18-8 Chicago White Sox and the 15-10 Boston Red Sox -- two first-place teams, two teams awash in good vibes. That's what a three-game series beginning Tuesday night at U.S. Cellular Field represents.
Similar results, different styles. The White Sox have allowed the fewest runs in the American League. The Red Sox have scored the most.
First, the White Sox. They're baseball's most surprising team, having spent 21 days atop the AL Central, which is 10 more than the previous three seasons combined.
There's also some of that magical vibe that special teams often have. While the White Sox are only seventh in the AL in runs, it's when they're scoring them that's eye-opening.
When the game is on the line, the White Sox find a way. They've scored 49 percent of their runs (50 of 102) in the seventh inning or later. That's the highest percentage in the AL.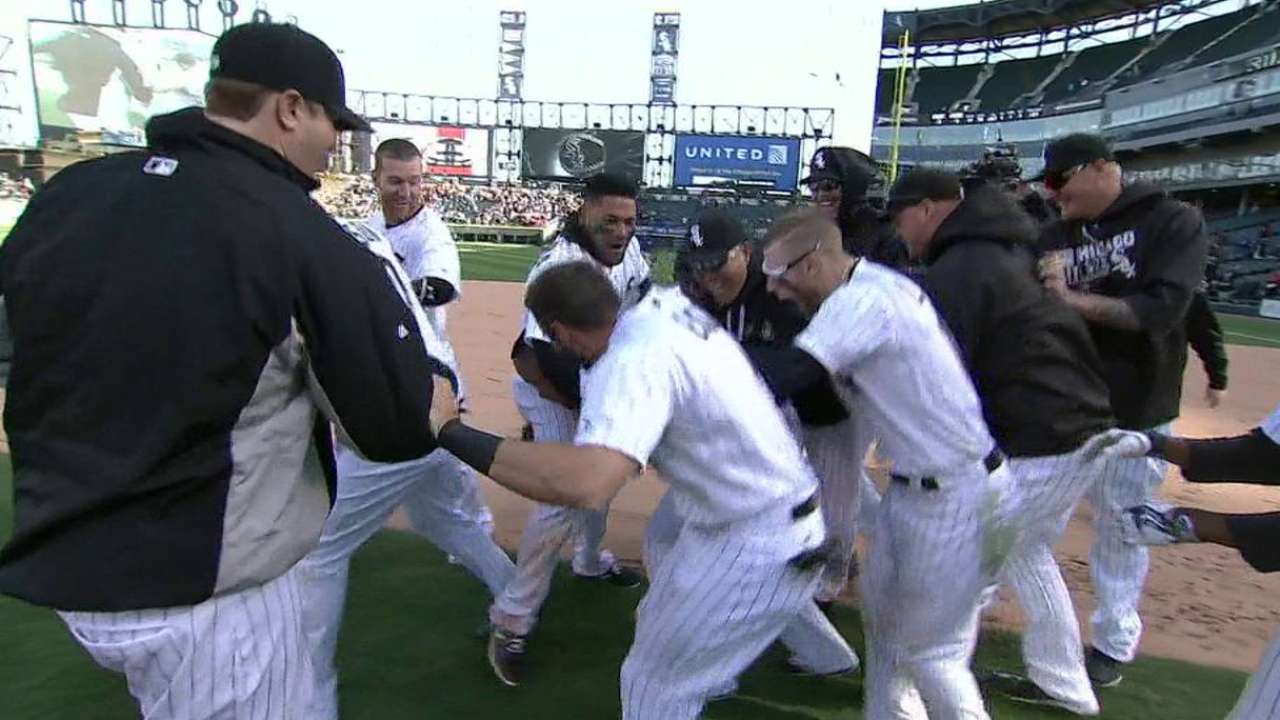 In their past 10 games, they've scored 29 of 54 runs (54 percent) in the seventh inning or later, and they've gone 8-2.
Otherwise, the White Sox formula is pitching, pitching and more pitching, which could make for a great baseball summer on Chicago's South Side.
The White Sox 2.65 staff ERA is the best in the AL and they are coming off the best April by an AL team in 15 years. The starting rotation's 3.13 ERA is tops in the AL, as is the out-of-this-world 1.60 bullpen ERA.
In Chris Sale (6-0, 1.66 ERA) and Jose Quintana (3-1, 1.47 ERA), the White Sox have a one-two combination as good as any in baseball. And then there's right-hander Mat Latos (4-0, 1.84 ERA), whose $3 million free-agent signing looks like one of the smartest moves of the offseason.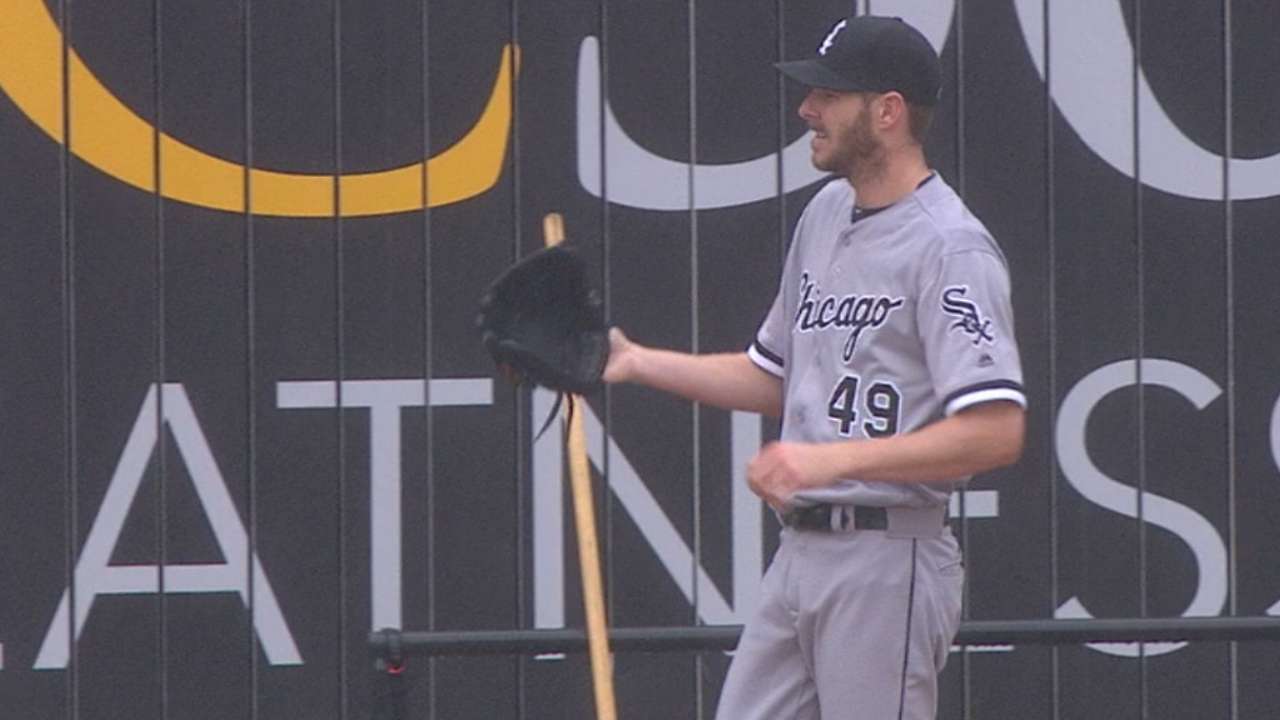 White Sox general manager Rick Hahn has also seen his acquisition of third baseman Todd Frazier from the Reds pay off with seven home runs and 17 RBIs.
One of Hahn's earlier acquisitions, center fielder Adam Eaton, has had a great April, not just with a .731 OPS, but by being baseball's best defensive player, according to metrics used by fangraphs.com.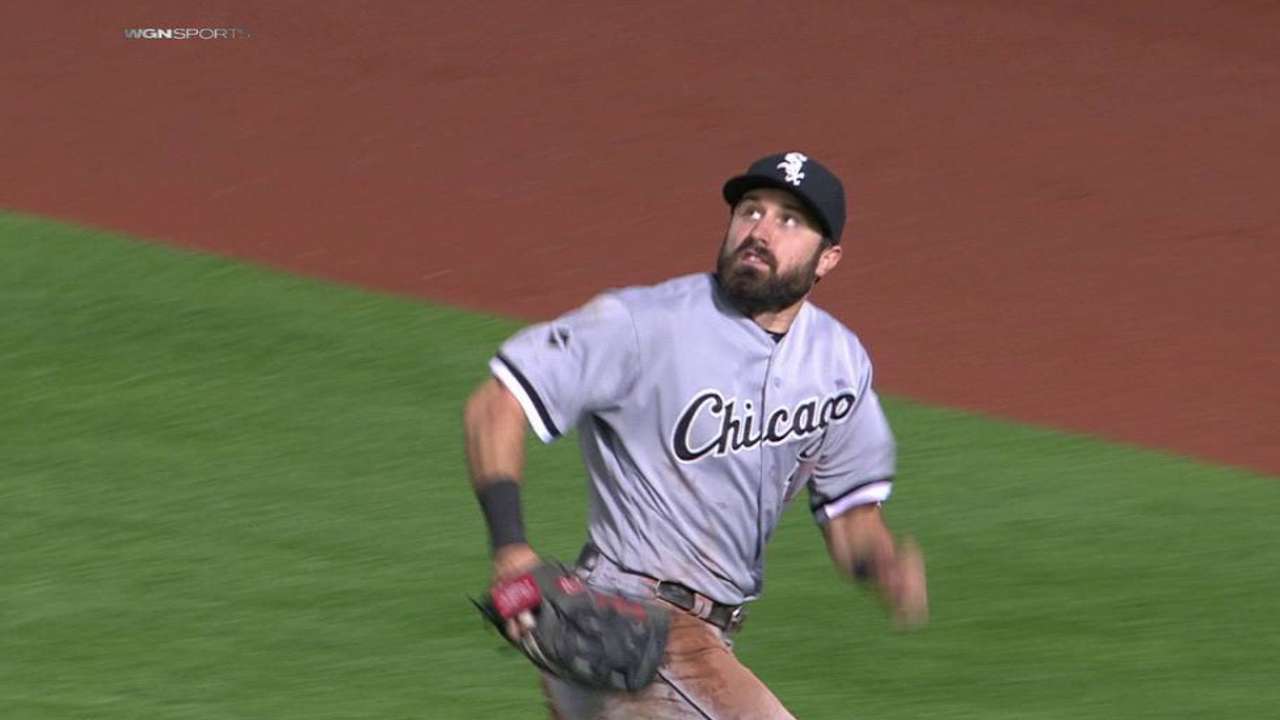 Now about Boston. The Red Sox arrive in Chicago having won eight of 10 against the Astros, Braves and Yankees. Yes, that's three last-place teams, but two of them -- Houston and New York -- were in the postseason last year.
When they completed a three-game sweep of the Yanks on Sunday at Fenway Park, the Red Sox were five games over .500 for the first time since their World Series championship season of 2013.
Some of Boston's questions have been answered. Designated hitter David Ortiz is making his retirement tour with a 1.051 OPS, which would be his highest in nine years. He also has five home runs and he is tied for second in the Majors with 11 doubles.
But offense was never the question. And once new president of baseball operations Dave Dombrowski acquired 100-mph closer Craig Kimbrel, the bullpen wasn't a worry either.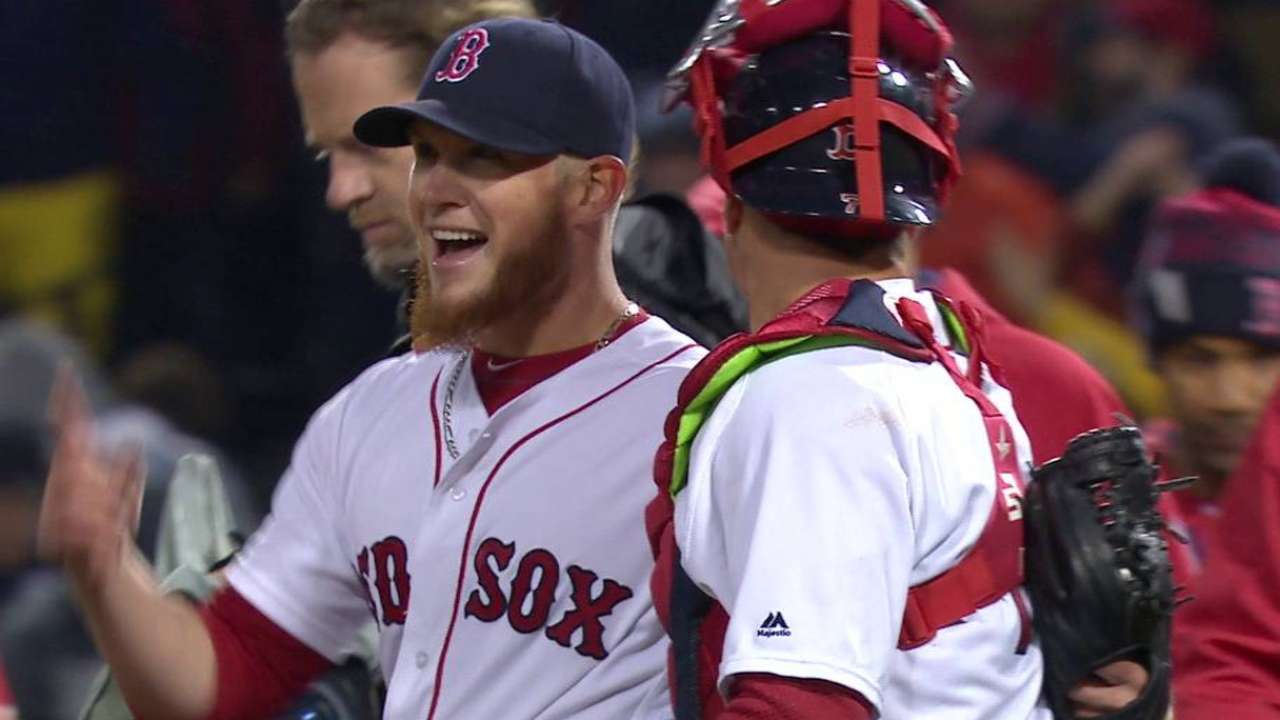 What was more difficult to know is if the Red Sox had enough quality starting pitching to win the AL East. David Price was lured off the free-agent market with a record-setting $217 million contract.
But Price alone wouldn't be enough unless the guys behind him were good enough. At the moment, the rotation is still taking shape.
Right-hander Rick Porcello and knuckleballer Steven Wright have been solid. As for former No. 1 starter Clay Buchholz, Boston manager John Farrell seemed to put him on notice.
Buchholz is winless with a 6.51 ERA after three starts, and with young left-hander Eduardo Rodriguez nearing a return from the disabled list, time could be running out.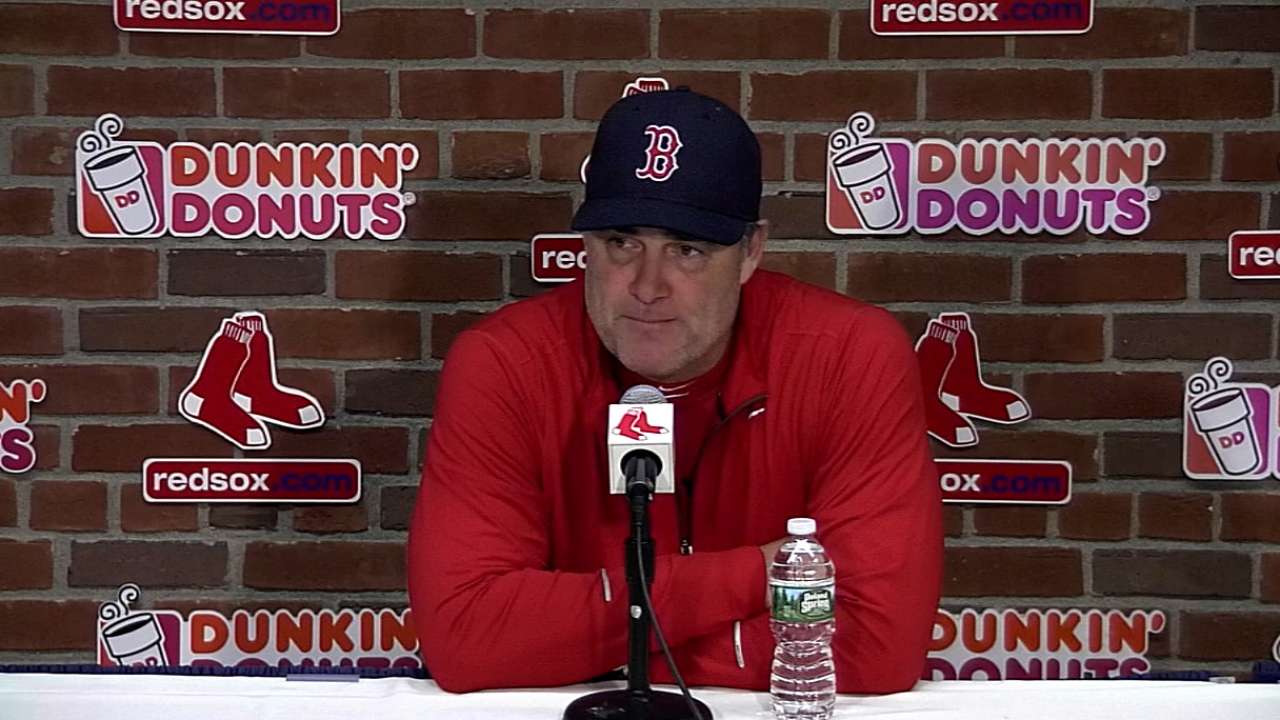 With four AL East teams bunched within 3 1/2 games of one another and the Yankees 5 1/2 games back, all five teams still see a path to the postseason.
Given two straight last-place finishes, the Red Sox needed a start like this to build confidence and cohesiveness. They've got that start, and the White Sox could give them an idea of how much work they still have to do. Boston might do the same for Chicago.
Richard Justice is a columnist for MLB.com. Read his blog, Justice4U. This story was not subject to the approval of Major League Baseball or its clubs.