Davis' power show leaves A's fans seeing double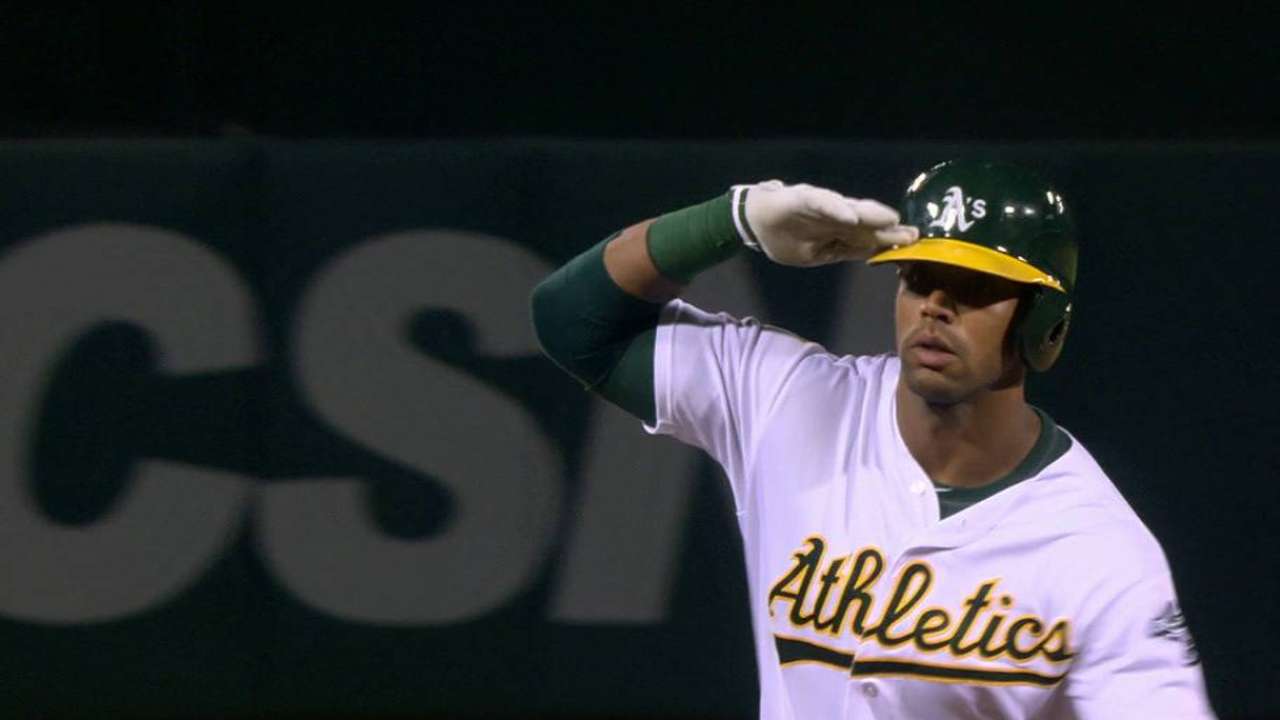 OAKLAND -- Khris Davis' power cannot be contained, even under the bright lights of the Coliseum.
Twice, the Oakland slugger connected on a breaking ball for a home run against Seattle starter Nathan Karns in Monday's 4-3, series-opening loss, offering a double dose of thrill to the A's faithful.
"He's got such great power," catcher Stephen Vogt said. "He's going to be big for us in the middle of the order all year. He got his pitch twice and didn't miss it. It's fun to watch him hit the ball a long way."
Davis, who totaled a combined 49 home runs in his last two seasons in Milwaukee, left before speaking to the media after the game, but his performance spoke volumes on its own.
The outfielder entered the matchup with three home runs on the season, all of them witnessed in cities other than Oakland. A's fans were finally treated to one of their own in the second inning, when Davis dumped a solo shot just past the left-field wall.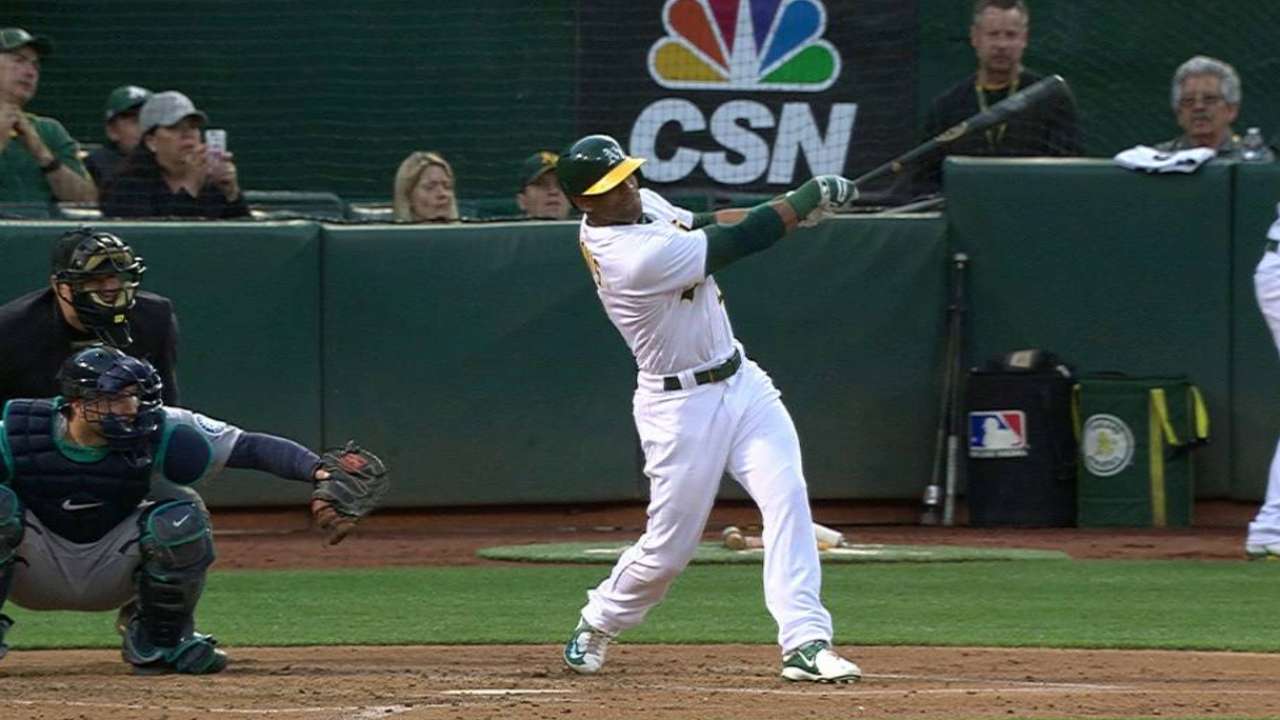 His second was absolutely monstrous.
Davis reignited a silenced crowd in the seventh inning by pulling the A's within one run courtesy of a two-run homer to center field. Statcast™ tracked the blast with an exit velocity of 109 mph and a projected distance of 443 feet away from home.
"To hit one as far as he did in our ballpark, center field at night here, means you can hit it out anywhere," A's manager Bob Melvin said. "You just have to get a good look at the ball and put good swings on it, and that's what we're seeing right now."
"I've got to give props to Davis," Karns said. "He's swinging a good bat right now. The scouting report says don't groove a curveball in there and I did that twice, so kudos to him."
It was the seventh two-homer game for Davis, who is batting .308 (16-for-52) with five home runs and 11 RBIs over his last 13 games after struggling to the tune of a .143 average over his first 12 contests.
"I think he's just relaxed and being himself," Melvin said. "He's got power to all fields. When you get with a new team at times you try to impress a little bit."
Jane Lee has covered the A's for MLB.com since 2010. This story was not subject to the approval of Major League Baseball or its clubs.