Keuchel's string of Minute Maid wins snapped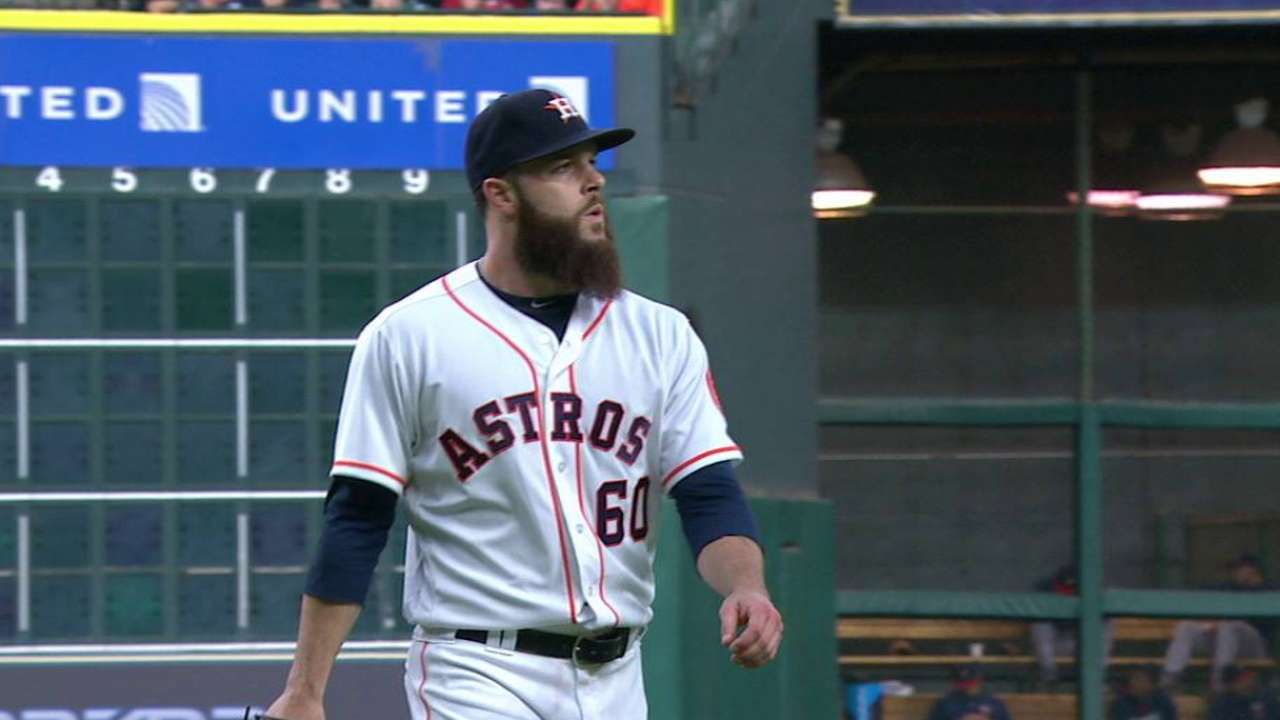 HOUSTON -- During a season in which plenty has gone wrong through the first five weeks, not even Dallas Keuchel's remarkable stretch of success at home was immune to misfortune.
Keuchel's 17-game winning streak at Minute Maid Park came to an end in Monday night's 6-2 loss to the Twins after the reigning American League Cy Young Award winner allowed five runs, seven hits and five walks in 4 1/3 innings to fall to 2-4.
Keuchel, who went 15-0 last season at Minute Maid Park, lost for the first time at home since Aug. 10, 2014. After the Rangers beat him that day, he went 17-0 with a 1.47 ERA at home in his next 22 regular-season starts before struggling with his command against the Twins.
"I'll just start a new one up," Keuchel said when asked about the streak. "That's baseball. I mean, you can be the highest of high and the lowest of low and you've got to just try to stay on an even keel, and that's what I've got to do, get back to focusing on every pitch and make sure I'm doing a good job."
Keuchel walked four batters in a 46-pitch fourth inning that proved to be his undoing. It's the second time this season he's walked at least five in a game -- he walked a career-high-tying six on April 10 at Milwaukee -- after having only two such games in his first four seasons.
"It looked like he lost the feel for his pitches at the wrong time, and the inning started to pile up on him, and any time you get a pitcher that throws 40-plus pitches in an inning, some things went wrong," manager A.J. Hinch said. "You look back at the game, and they didn't hit the ball that hard."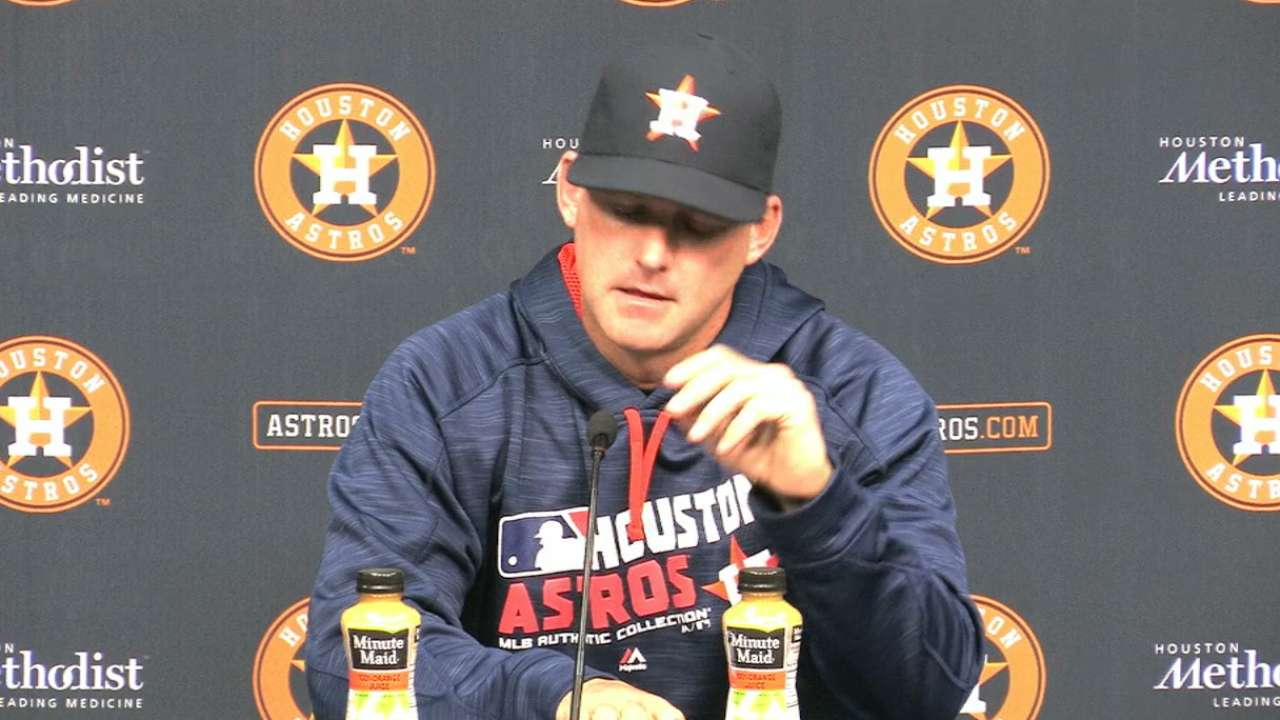 Last year, Keuchel thrived on getting hitters to chase pitches that were just out of the zone, but hitters are adjusting and making him throw strikes more. They're more patient, and Keuchel gets hit around when hitters sit on pitches and wait for him to come to the plate.
"I guess the book on me is that 40-something percent weren't strikes last year, and I got a lot of chases out of the zone, but a lot of that entails me filling up the zone early and kind of expanding on my own instead of expanding early and having to come into the plate late," Keuchel said. "The first three innings, I was really good; the last inning and a half wasn't very good, so I've got to rely on attacking the zone early and establishing the strike zone and making sure guys know I'm on the plate and they can't rely on the umpire there to call balls."
Keuchel is a perfectionist, and he is hard on himself when he loses. Monday was no exception, especially since the defeat came in a place where he hadn't lost in more than a year.
"I was staked to a 1-0 lead, and I've got to be able to produce, and I didn't," he said. "That's all on me. I think two of the three phases we're playing well. It's that one phase we're not playing well -- and tonight it's the starting pitching."
Brian McTaggart has covered the Astros since 2004, and for MLB.com since 2009. Follow @brianmctaggart on Twitter and listen to his podcast. This story was not subject to the approval of Major League Baseball or its clubs.