Arrieta, Bucs meet again in full MLB.TV slate
Harvey, Gray, Roark also among pitchers scheduled to start tonight's games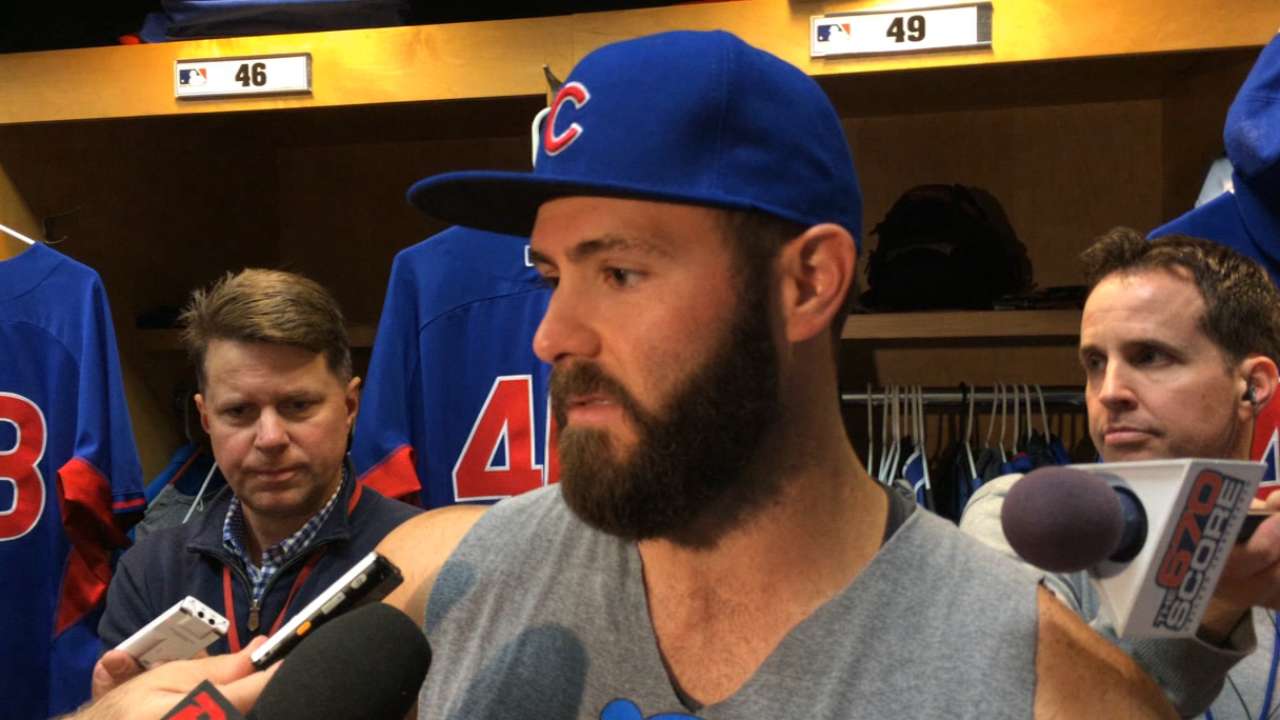 The last time Jake Arrieta pitched at PNC Park, he tossed a five-hit shutout and led the Cubs to their first postseason victory in more than a decade.
Arrieta will return to the scene of last year's National League Wild Card Game when his Cubs take on the Pirates tonight in Game 2 of a three-game set in Pittsburgh. Fans can catch the NL Central clash, along with the rest of the day's slate, streaming live on MLB.TV.
MLB.TV Premium returns with the same features as last year, but at $109.99, it is a full 20 bucks cheaper than the 2015 cost. This package has the best value and provides access to more than 400 devices and a free subscription to the MLB.com At Bat Premium app (a $19.99 value). It offers the best picture quality ever -- a new 60 frames per second -- for supported devices. Monthly signups for MLB.TV Premium are now underway as well for $24.99.
The new MLB.TV Single Team package is also now available as an $84.99 yearly subscription. You can watch a single team's live out-of-market games in full HD.
Here's what to watch for throughout the day (all times in ET):
Arrieta seeks Wild Card repeat: CHC@PIT, 7:05 p.m.
Coming off his second career no-hitter, Arrieta, who was named the NL Pitcher of the Month for April, ran into some trouble his last time out. Trouble for him, that is. Arrieta still limited his opponent to one run and earned his fifth victory of the year, but he saw his home scoreless streak (52 2/3 innings) and run of consecutive quality starts (24) come to an end.
"You can't expect a guy to be perfect every time," Chicago manager Joe Maddon said.
Opposite the Chicago ace in tonight's matchup will be Pittsburgh's Jonathon Niese, coming off an up-and-down outing against the Rockies. Niese started strong but ultimately gave up five runs on 10 hits and two walks in a no-decision.
Stat that matters: Arrieta is the first Cubs pitcher to open a season 5-0 since Hall of Famer Greg Maddux did it in 2006. Arrieta hasn't lost a regular season start since July 25, 2015, vs. the Phillies and is 16-0 with a 0.69 ERA since.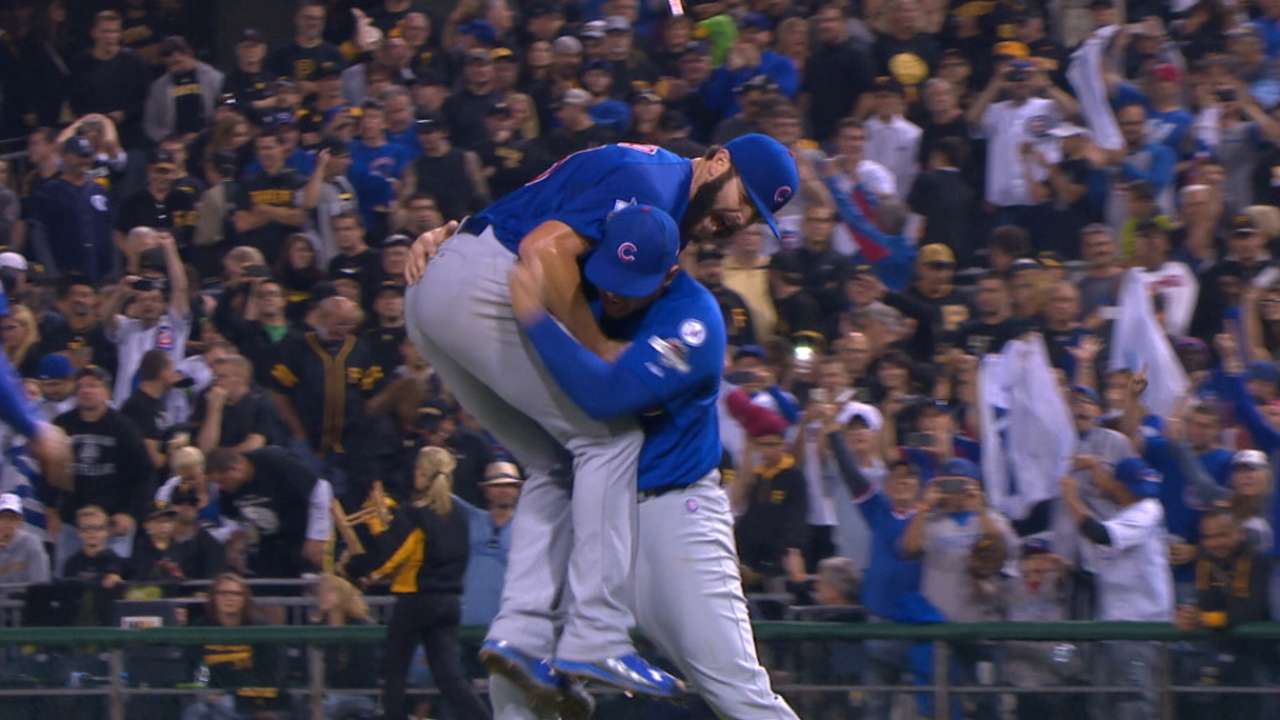 Gray, Iwakuma duel in AL West tilt: SEA@OAK, 10:05 p.m.
Sonny Gray will take the mound at the Coliseum tonight looking to put his last start behind him. The A's ace endured the shortest outing of his career Wednesday, lasting just two innings vs. Detroit, allowing four runs and struggling with his command.
"It's no secret I've been a little more out of the zone than I would like to be early in the year," said Gray, who's issued 15 free passes this year. "... I'm going to have to get back on the mound and compete and perform. It's one of those where you look forward to five days from now to put this one behind you."
Opposite Gray will be Mariners right-hander Hisashi Iwakuma, who's still seeking his first win of 2016. He was hit hard by the Astros in his last start, surrendering a season-high five runs in five innings. Iwakuma is 5-5 with a 4.09 ERA in 11 career starts vs. Oakland.
Stat that matters: Gray has been tough on opponents batting in the heart of the order this season, limiting them to a 4-for-34 (.188) average, which ranked third among qualifiers entering Monday. He'll face a formidable trio against Seattle in Robinson Cano, Nelson Cruz and Adam Lind.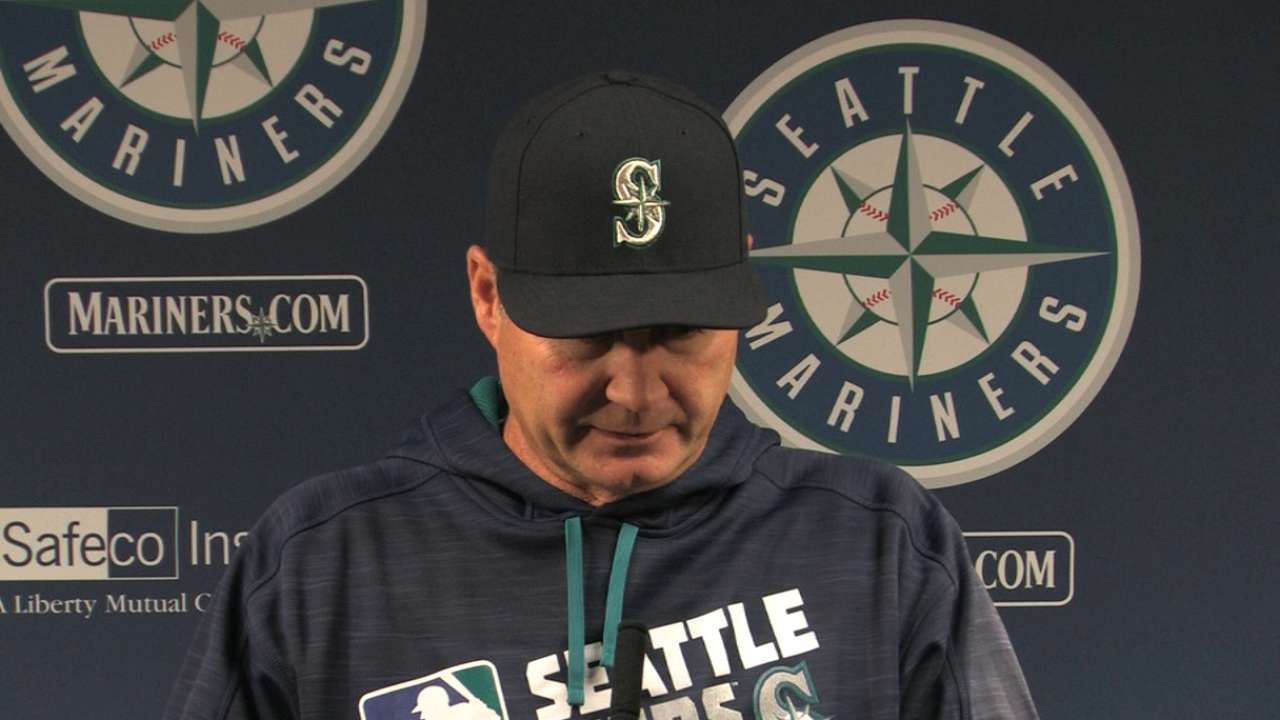 Roark looks to keep rolling: WSH@KC, 8:15 p.m.
Tanner Roark has been a surprise success story for the Nationals this season. He owns the best ERA among Washington's starters (2.02), which is particularly impressive when his teammates are Stephen Strasburg and Max Scherzer. Roark enters tonight's contest against the defending World Series champion Royals in Kansas City riding a 15-inning scoreless streak. The right-hander hasn't yielded a run in consecutive starts, fanning 21 batters in that span.
He'll compete against Royals righty Chris Young, his former teammate at Triple-A Syracuse in 2013. Young took the loss against the Angels his last time out, giving up three runs in 5 1/3 innings.
Stat that matters: Roark's only start away from Nationals Park was also his worst outing of the season. He surrendered five runs (four earned) in six innings at Miami on April 18. Roark has an ERA of 1.08 -- three earned runs in 25 innings -- in his four home starts.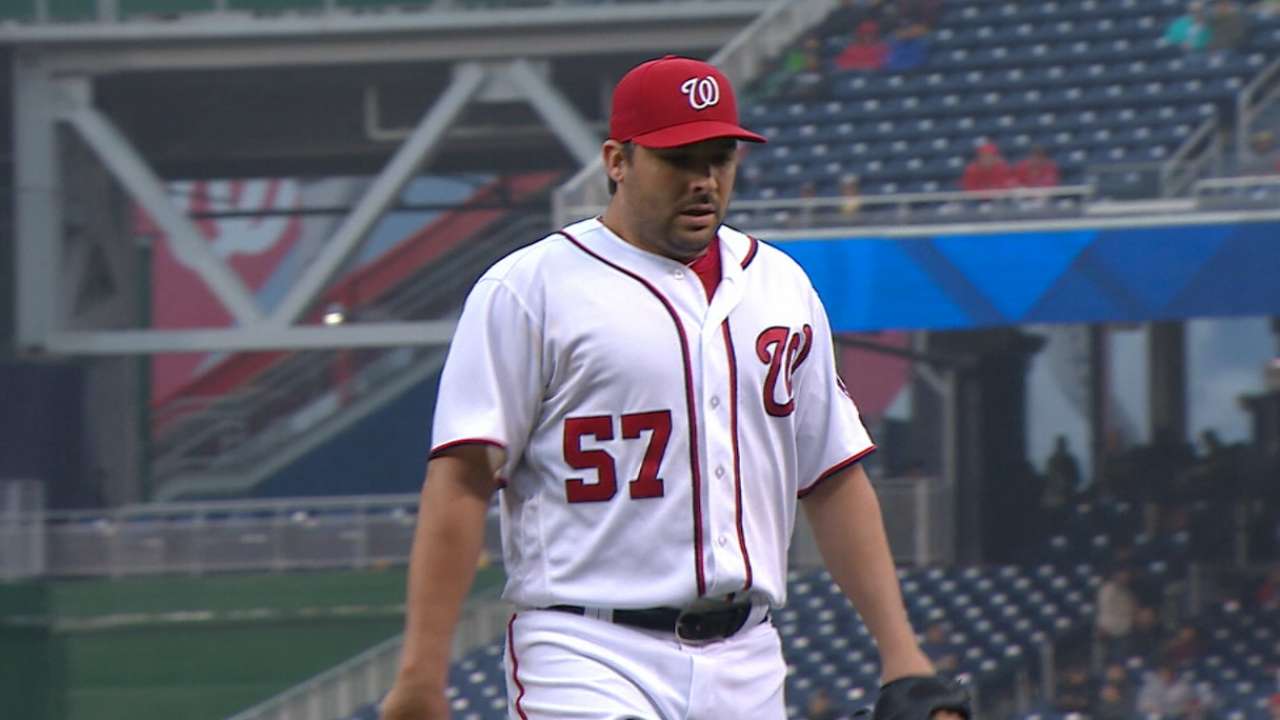 Harvey takes on familiar foe: ATL@NYM, 7:10 p.m.
For the second time in three starts, Matt Harvey will toe the rubber against Atlanta. Harvey beat the Braves less than two weeks ago in Atlanta, allowing two runs in five innings. In between bouts with the Braves, Harvey tossed arguably his best start of the young season, limiting the Reds to two runs in six innings and totaling a season-high seven strikeouts for his second consecutive win.
"We all expect great things out of these young guys, because they're so good, so talented," Mets manager Terry Collins said. "But we've got to have real patience with them also -- that when it comes back, he's gonna be great. And I think he's making strides."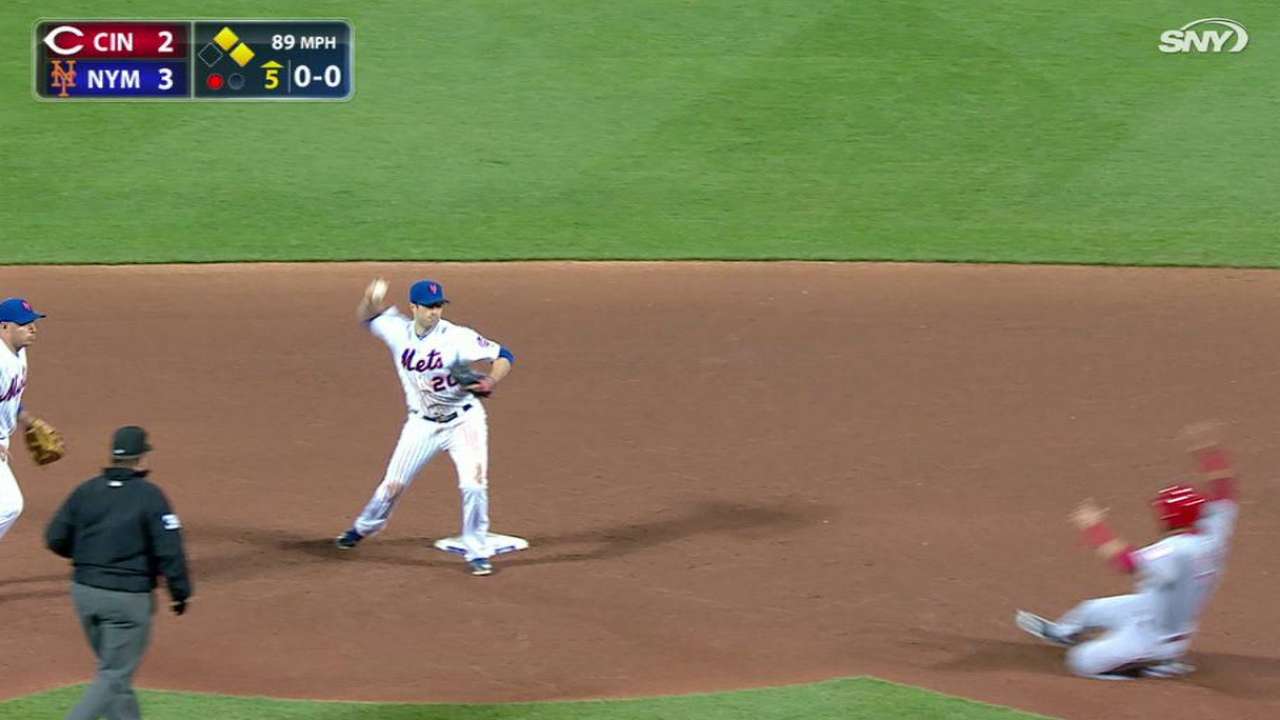 For Atlanta, Matt Wisler gets the start. He'll try to avoid succumbing to a big inning against the Braves. In three of his four starts this year, he's giving up three or more runs in a single inning.
Stat that matters: When Harvey has struggled this season, he's fallen victim to some timely hitting. Opponents are batting .448 (13-for-29) against Harvey with runners in scoring position, which is well above the league average of .258 (as of Monday).
MLB.TV Premium subscribers get the Mosaic View -- split screen or quad, available on PC or Mac only. That always comes in handy, especially when scoreboard-watching looms. MLB.TV Premium and MLB.TV Single Team subscribers both enjoy HD and both will get real-time highlights and player stats automatically loaded moments after they occur (only for the game you are watching with MLB.TV Single Team, and for all games with MLB.TV Premium).
Chad Thornburg is a reporter for MLB.com. This story was not subject to the approval of Major League Baseball or its clubs.