Trio of double plays instrumental in win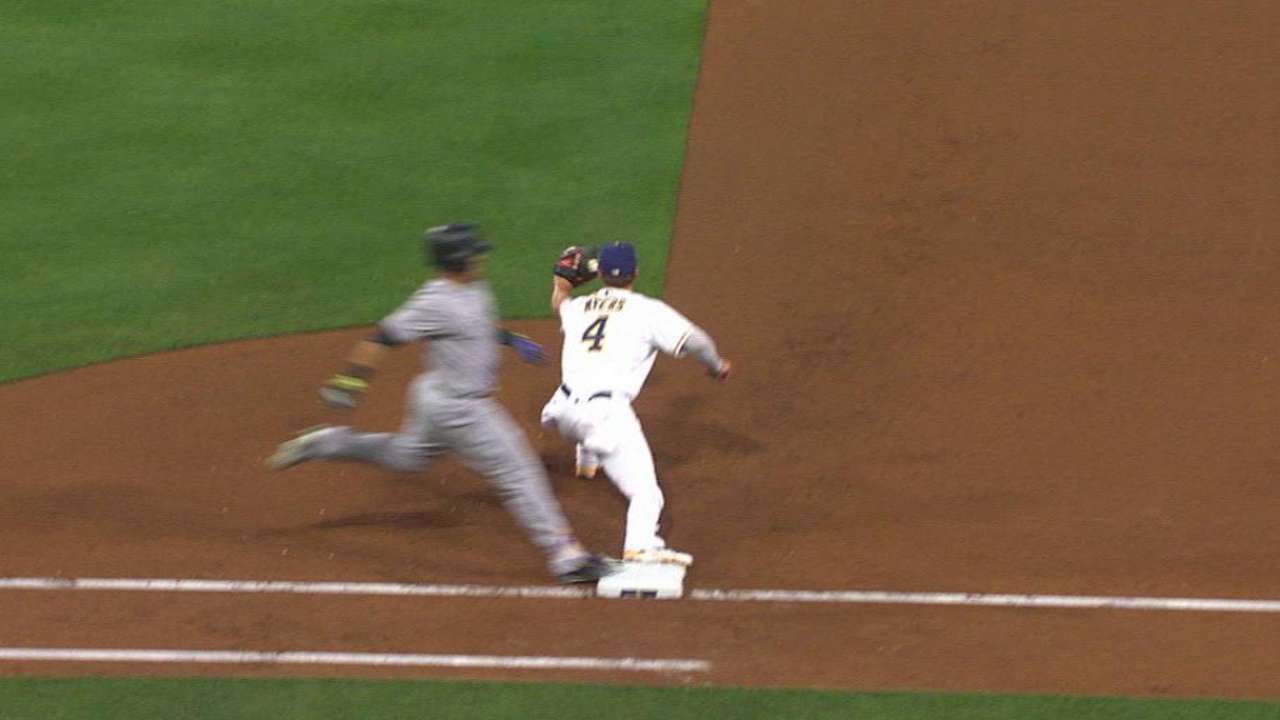 SAN DIEGO -- Three-in-four help James Shields get No. 1.
Shields pitched the Padres past the Rockies, 2-1, on Monday, thanks to three nifty double plays in the opening four innings.
"They were real important to kill the rallies and keep the pitch count low," shortstop Alexei Ramriez, who was in the middle of the twin-killing plays, said through a translator.
In the first, Wil Myers fielded Carlos Gonzalez's ground ball, fired it to Ramirez to start the first double play.
In the second, Jemile Weeks began a 4-6-3 double play on a Ben Paulsen grounder.
Then in the fourth with two runners aboard and nobody out, Weeks began the most difficult of the three plays which earned two outs. He had to charge a weak grounder by Gerardo Parra, make a backhanded flip to Ramirez and then watch his teammate's quick turn.
"It was a slow roller and it was just a ball that with the speed of it, you have to come get it to make the double play," Weeks said. "I knew I had to make a charge and kind of a gutsy play on a ball coming in like that, but I felt confident in making it."
Added Ramirez: "That's a tough play. He did a good job coming in and he made the play and was able to do it. It is more [of a] job to finish it."
But the Rockies weren't sold on Parra being ruled out at first. They asked for a review, but the call stood.
"My whole thing was to get it to [Ramirez]," Weeks said. "Make sure I secure the ball and get it to him, and that is what we did."
And Shields appreciated it.
"You have to start out with 'Weeksy' as he was making some good plays," Shields said. "And having Alexei out there ... it is nice to have a veteran out there that knows how to turn double plays."
Jay Paris is a contributor for MLB.com based in San Diego and covered the Padres on Monday. This story was not subject to the approval of Major League Baseball or its clubs.