LeMahieu's attempted steal of third backfires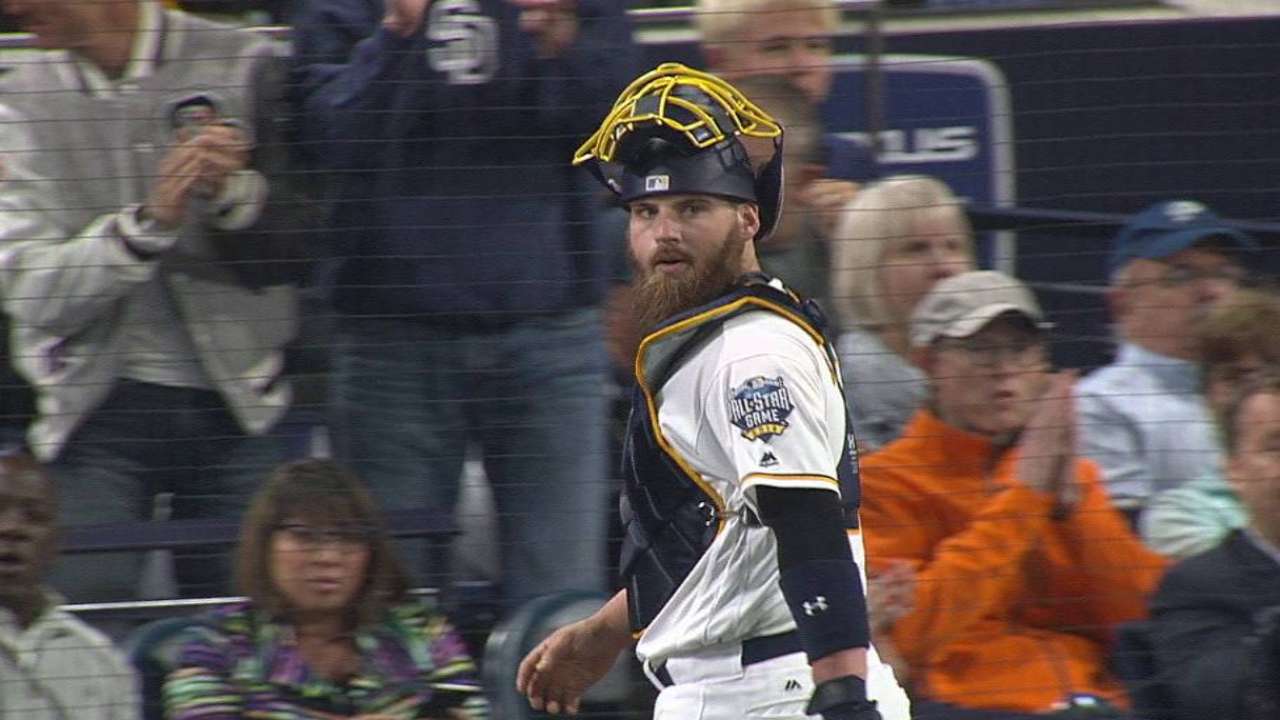 SAN DIEGO -- Heady Rockies second baseman DJ LeMahieu let his mind get in his way during the fifth inning of Monday night's 2-1 loss to the Padres at Petco Park.
LeMahieu was at second and Trevor Story at first with Carlos Gonzalez up, two out and the one-run deficit. Having seen Padres starter James Shields use his changeup to entice three double plays against left-handed hitters, including Gonzalez in the first, LeMahieu came up with an idea: Why not steal third?
Of course, there were plenty of reasons not to run, not limited to a 2-0 count in Gonzalez's favor; Gonzalez is a lefty, so Padres catcher Derek Norris an unobstructed throw, plus the numbers (Gonzalez entered with a .360 batting average against Shields and was already 1-for-2), and the adage that one shouldn't make the last out of an inning at third. But LeMahieu ran anyhow.
"I was just overthinking the situation and got a bad jump, and just took us right out of an inning," LeMahieu said. "Not the smartest baseball there, for sure."
LeMahieu is one of the National League's best at the art of stolen bases. Last year, he finished sixth in the league (Fangraphs) in weighted stolen bases at 3.1, meaning the estimated number of runs scored his steals were worth. Some had far more steals, but his tended to have meaning. He is 5-for-7 this year, but his desire to reach third Monday proved costly.
There were no guarantees had LeMahieu reached third and Story second (he read the play from behind and took off for second). Ben Paulsen's double-play grounder and his flyout to deep center in the sixth came with a runner at third.
LeMahieu wanted to think ahead. He was either too far ahead or not far enough to stop himself.
"I just thought if we get Nolan [Arenado] up with the bases loaded -- they'd probably pitch around CarGo with first base empty. … Like I said, overthinking the situation," LeMahieu said.
Thomas Harding has covered the Rockies since 2000, and for MLB.com since 2002. Follow him on Twitter @harding_at_mlb, listen to podcasts and like his Facebook page. This story was not subject to the approval of Major League Baseball or its clubs.