Royals shrug off lackluster April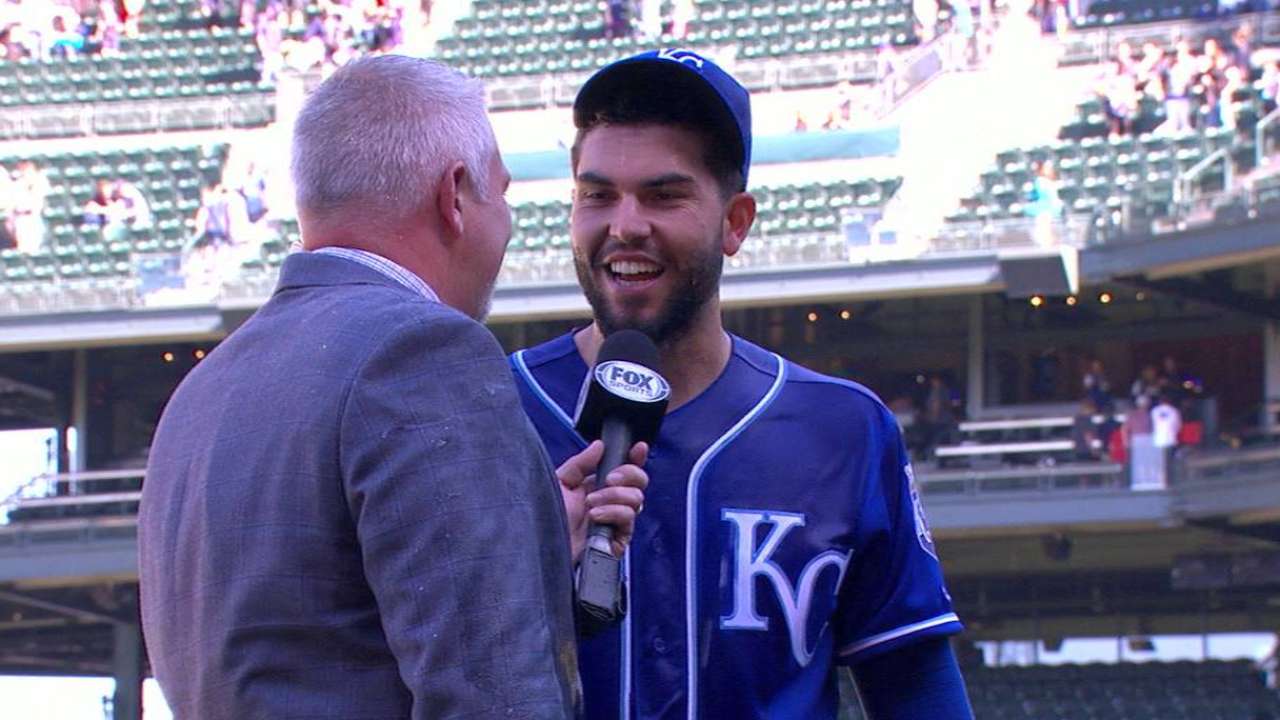 KANSAS CITY -- Coming into the three-game series with the Nationals, the Royals, thanks to the recent five-game skid, are slightly below last year's pace.
The Royals, 13-11, were 16-8 a year ago through 24 games.
But while there was some angst among the fan base last week, inside the Royals' clubhouse, the mood is the same as always: upbeat.
"We've been up and down," Royals first baseman Eric Hosmer said. "We've still got some guys who haven't got hot yet. Once those guys get hot, we know how tough we can be. We're not worried."
Right-hander Kris Medlen sees a team ready to get on a roll.
"Everyone here feels the same way as they did last year, from what I can tell," Medlen said. "Teams are going to have losing streaks. It's just that ours came early. The Braves won the National League East in 2013 and lost eight straight, and they still won 96 games.
"We've got some guys who really haven't hit like they normally do, and once that happens, we can run off a streak. This is a talented team. No doubt about it. Right now, we're kind of getting great hitting one game and not pitching the next. Just a little out of sync. But we're going to be fine."
Royals manager Ned Yost isn't about to compare last year's team to this one.
"We're not where we want to be, but we're fine," Yost said.
Hochevar appears to be OK
Right-hander Luke Hochevar was held out of the Saturday and Sunday games because of tightness in his right elbow that he experienced after throwing an inning Friday.
But Hochevar said before Monday's game that the tightness was gone.
"It was just normal stuff," Hochevar said. "It's good."
Honorary Bat Girls are announced
MLB announced the winners of the 2016 Honorary Bat Girl Contest, which recognizes baseball fans who have been affected by breast cancer and who have shown a commitment in supporting the fight against the disease.
The Royals' winner is Nancy Monasmith from Independence, Mo.
Because Mother's Day is this Sunday and the Royals are in Cleveland, Nancy will represent the Royals on another day.
Jeffrey Flanagan is a reporter for MLB.com. Follow him on Twitter at @FlannyMLB. This story was not subject to the approval of Major League Baseball or its clubs.