Are the Phillies for real? Mackanin says yes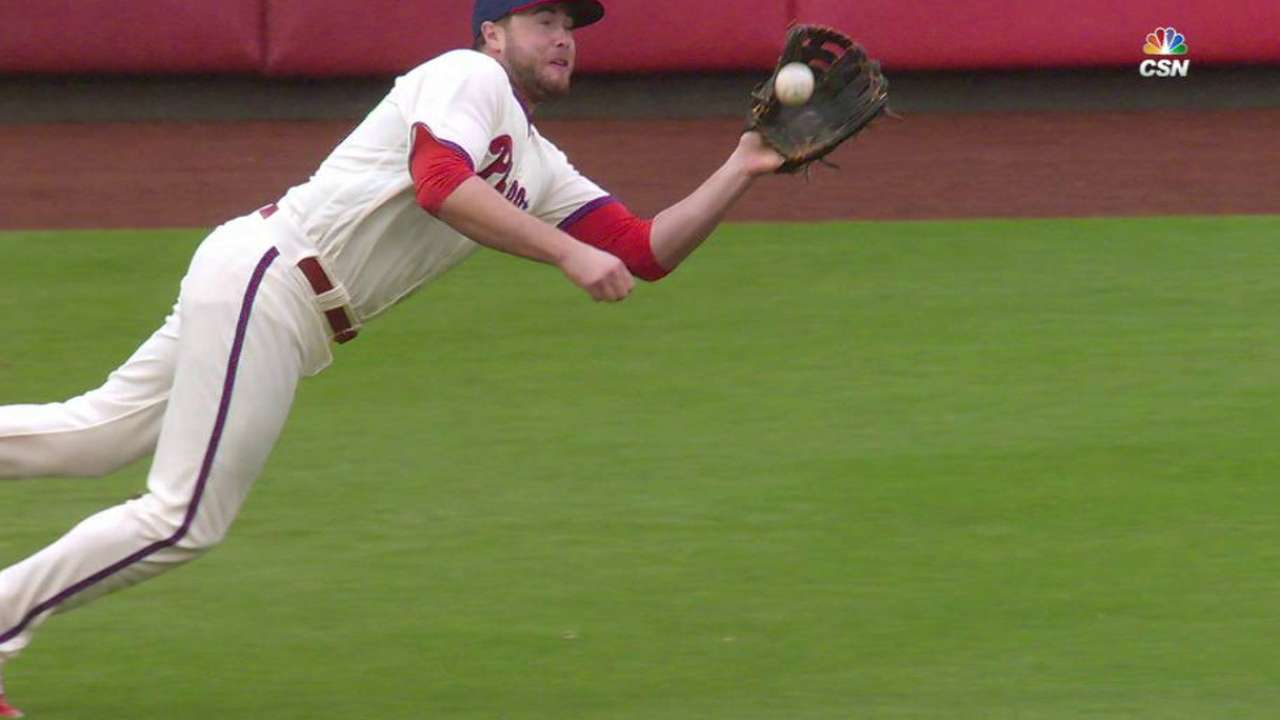 ST. LOUIS -- For now, Phillies manager Pete Mackanin isn't getting tired of being asked repeatedly whether his surging club is for real.
"Every time we play somebody, I get the same question, but it's a good question because of course we do," Mackanin said. "We played the Mets, we played them well. We just got done sweeping the Nationals and that was one of those teams where we wanted to gauge how good we were.
"Cleveland has got some pretty good hitters over there. At least through the first 25 games, we've held our own against contenders. I choose to believe that we'll be competitive the rest of the year because of our pitching and defense."
The Phillies figure to face another test in their four-game series at St. Louis. The Cardinals have been to the postseason for five straight seasons and won five of seven from Philadelphia last season.
But this is not the same club as the 2015 Phillies.
"It is quite a different from last year when we were out of so many games so early and climbing out of a hole," Mackanin said. "And I don't want to say misusing the bullpen, but trying to piece together a full game to cover innings. Now we've got a little bit of a plan."
That plan includes excellent pitching and stellar defense. The Phillies entered Monday's game with a 15-10 record and winner of their last six games despite scoring just 82 runs, which according to Elias ties the team with the 2012 Nationals for the fewest runs scored in the expansion era by a team that won at least 15 of its first 25 games.
"The players should feel proud of what they've done so far this season, no matter what happens down the road," Mackanin said. "The biggest thing for me was how we reacted after going 0-4 at the beginning of the season. What have we gone 15-6 since then? It's a good feeling."
Joe Harris is a contributor for MLB.com based in St. Louis. This story was not subject to the approval of Major League Baseball or its clubs.