Sandoval expected to miss rest of season
Veteran infielder should make full recovery for 2017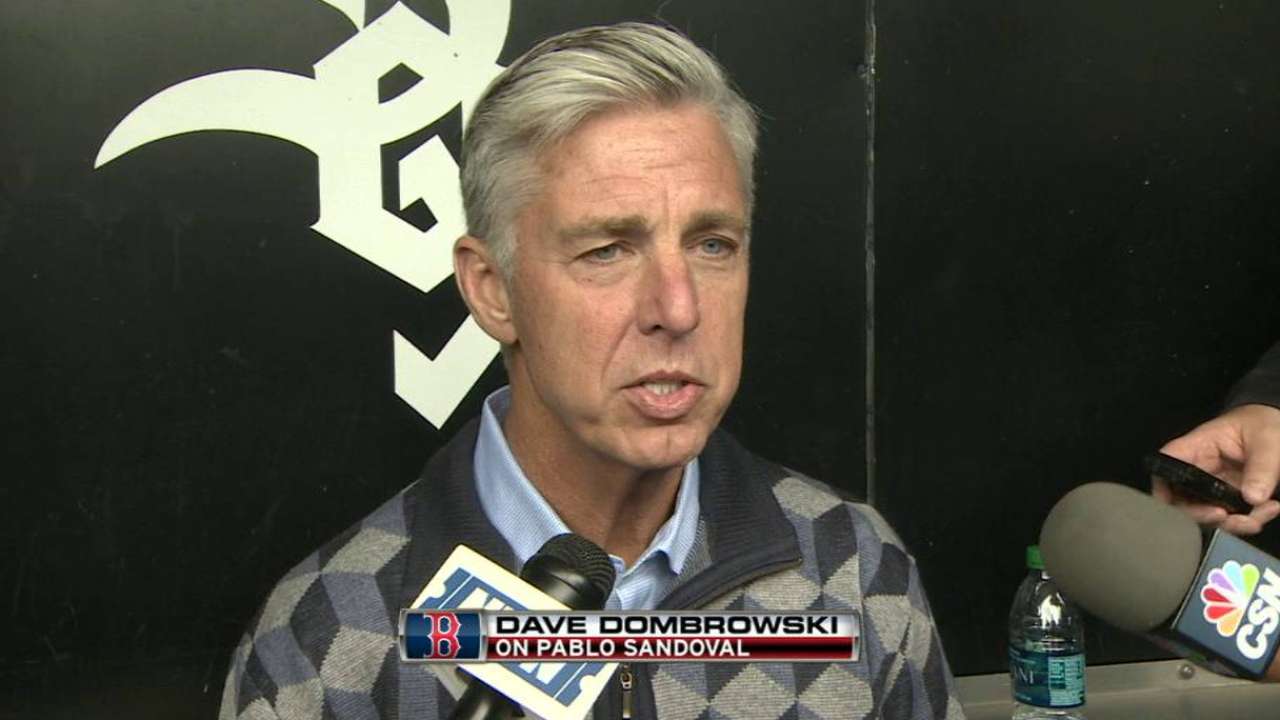 CHICAGO -- Red Sox third baseman Pablo Sandoval underwent surgery on his left shoulder on Tuesday, and he's expected to miss the rest of the season.
Dr. James Andrews performed the surgery in Pensacola, Fla., and it's anticipated Sandoval will make a full recovery for the 2017 season.
The Red Sox and Sandoval aren't sure how such a significant injury occurred to his non-throwing shoulder.
"Basically, he had labral effects in his shoulder, like most players do," said Red Sox president of baseball operations Dave Dombrowski. "They saw that a couple of years ago when they signed him. But as you can see, the Giants tried to sign him at that time so it was not a thought process that this would develop. I don't really know what happened. One day he wakes up and he couldn't lift his shoulder, but that was really the first indication at that point that he was hurt."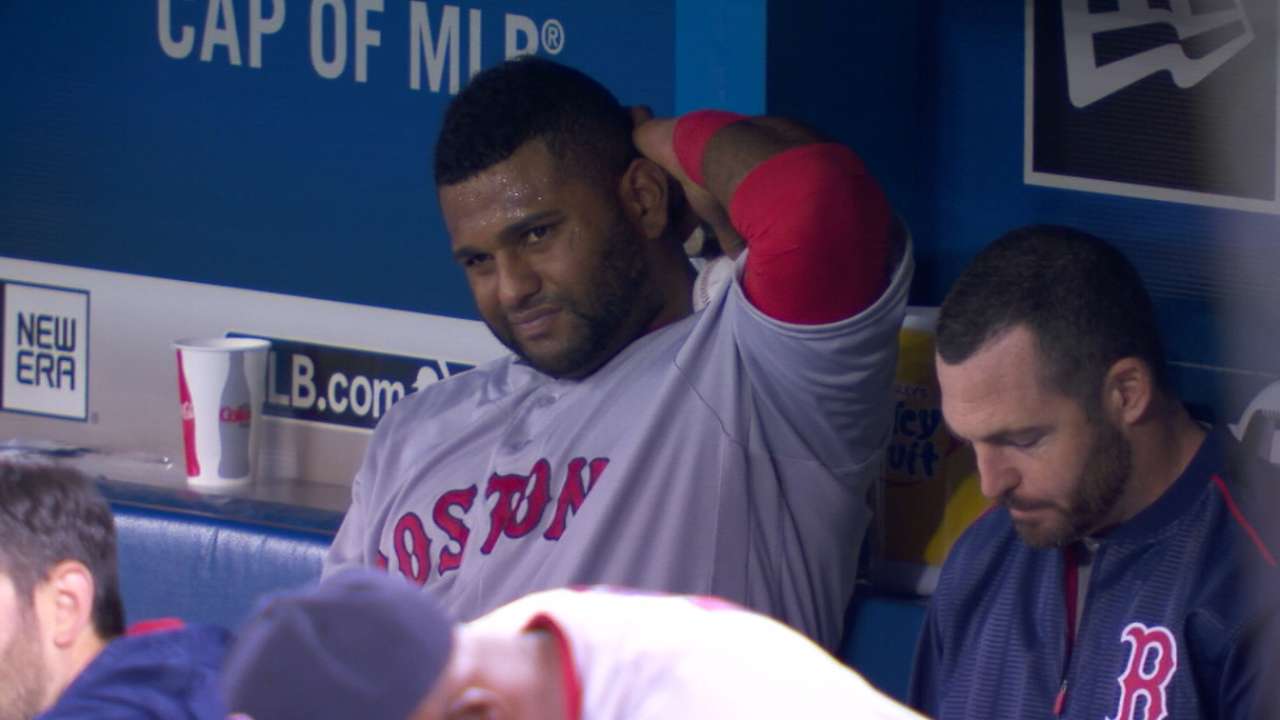 There was a diving play that Sandoval made in Toronto on April 9 in his only start this season that could have led to the injury, but there's no way of knowing for sure.
Sandoval, 29, was in the second season of a five-year, $95 million contract he signed in November 2014. The third baseman had a tough first season in Boston, hitting .245 with 10 homers, 47 RBIs and a .658 OPS. His defense also declined.
Travis Shaw beat Sandoval out as the club's starting third baseman in Spring Training.
It's too early for the Red Sox to say how Sandoval fits in once he returns to the club in 2017.
"To get him healthy first, and we'll go from there," Dombrowski said of the team's plan going forward. "Everybody keeps asking me about 2017, what are you going do when David [Ortiz] retires?
"My response is, 'Let's go through 2016 and we'll worry about that in the wintertime.'"
Sandoval's fiancee is expected to give birth in Boston within the next couple of weeks. After that, Sandoval will do his rehab either near his home in Miami or at the Red Sox's Spring Training facility in Fort Myers, Fla.
Aside from strengthening his shoulder, Sandoval will continue to work on getting in better shape.
"I'm not going to give specific weights, but he has already dropped weight during the season once he's been under our care on a daily basis," Dombrowski said. "I think he's committed to doing that, and we're committed to doing that. We'll have a very thorough program to address a lot of different issues between now and the next Spring Training."
Sandoval went 0-for-6 with four strikeouts before having to be shut down with a sore shoulder. He was placed on the 15-day disabled list on April 13.
"First and foremost," Dombrowski said, "getting Pablo on a rehab now for something specific, it [gives Pablo] direction and hopefully, in time, a resolution to the injury and he's back to being a healthy, productive player."
Ian Browne has covered the Red Sox for MLB.com since 2002. This story was not subject to the approval of Major League Baseball or its clubs.