Gonzalez talks Peterson's future, roster moves
Braves manager: 'Jace is a big part of our organization'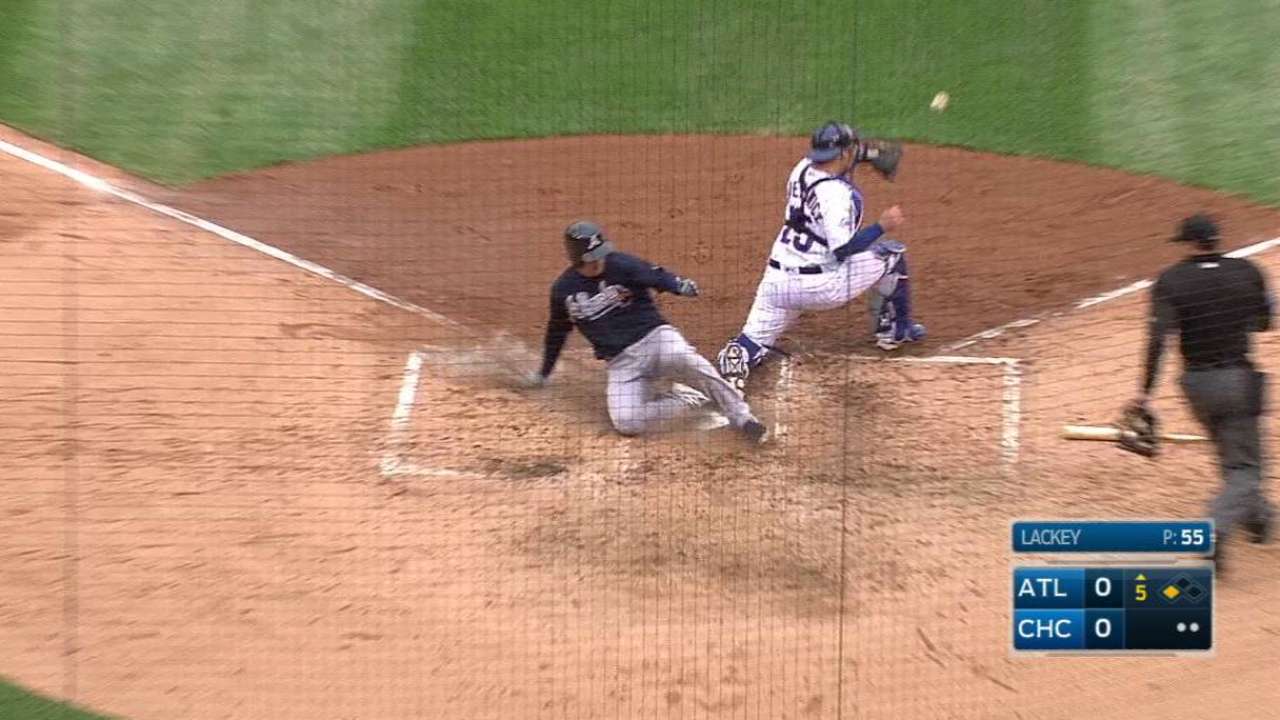 NEW YORK -- Braves manager Fredi Gonzalez admitted it was not easy to tell Jace Peterson he had been optioned to Triple-A Gwinnett on Monday. But at the same time, Gonzalez realized that his former starting second baseman was not providing much value at the Major League level, especially as Peterson had primarily been serving as a backup over the past two weeks.
"Jace is a big part of our organization," Gonzalez said. "Why sit him on the end of the bench and play him just twice a week? He needs to go down there, get 40-50 at-bats and string together 10-15 games to see what he has. He hasn't really had a chance to play steady."
The Braves designated outfielder Drew Stubbs for assignment and optioned both Peterson and right-handed reliever John Gant to Gwinnett to create roster spots for three position players -- Matt Tuiasosopo, Reid Brignac and Chase d'Arnaud -- who were promoted from Gwinnett to Atlanta on Monday.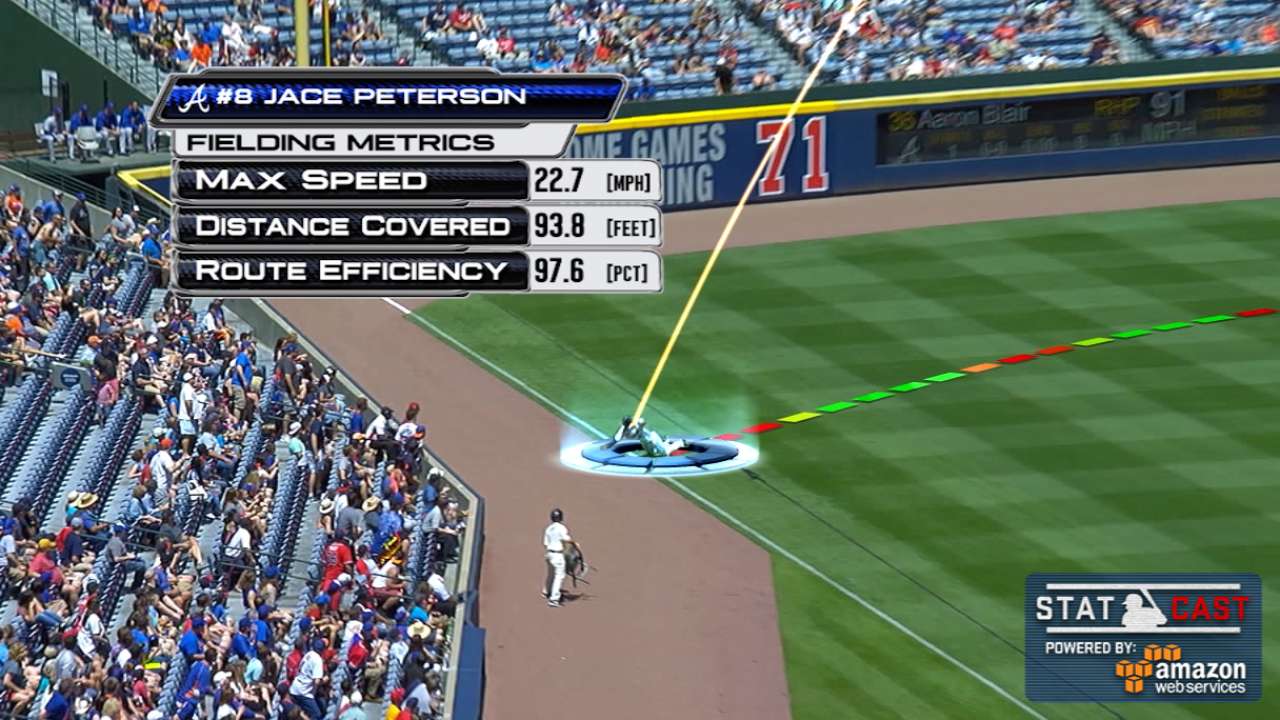 Monday night's starting pitcher, Mike Foltynewicz, was also recalled in the same series of moves to fill a spot on the Atlanta roster, which stood at 24 on Sunday, when Emilio Bonifacio's promotion was voided by a technicality.
Peterson was burdened by a thumb injury as he batted .239 and produced a .649 OPS while serving as Atlanta's primary second baseman in 2015. The 25-year-old versatile defender has hit .182 while tallying just 44 at-bats this year. His playing time decreased when the Braves promoted Daniel Castro during the second week of the season and started giving him regular action at both of the middle-infield spots.
With top prospects Dansby Swanson and Ozzie Albies inching closer to being the Braves' double-play combo, it was logical to assume Peterson's long-term future with the Braves would be as a utility man.
"At some point, you've got to do what's best for him and what's best for our organization," Gonzalez said. "I think it's best for him to go play every day and get back to where he should be."
Mark Bowman has covered the Braves for MLB.com since 2001. This story was not subject to the approval of Major League Baseball or its clubs.