Ross holding down fort with Montero on DL
Veteran backstop seeing increased playing time due to injury to starting catcher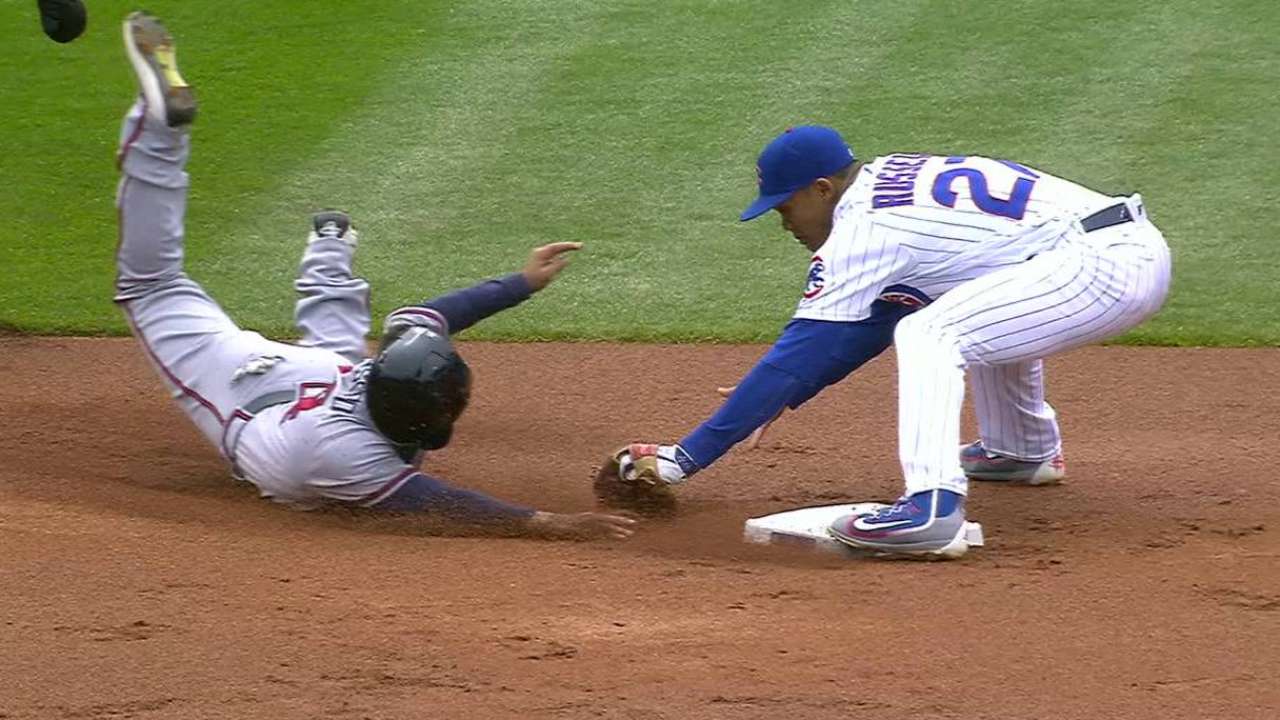 PITTSBURGH -- With catcher Miguel Montero on the disabled list due to lower back issues, 39-year-old David Ross has been pressed into more duty behind the plate for the Cubs.
Ross sat out Sunday with Tim Federowicz getting the start. Federowicz was called up on Thursday.
Ross could be seeing more action: Montero is not due to come off the DL until May 10.
"I try to stay ready as best I can," Ross said. "I've been on a few different teams and know that anything can happen in any given year, so I just try to keep myself prepared for whatever [manager] Joe Maddon wants me to do and the team needs me to do. It stinks that Montero is out, but we'll hold down the fort until he gets back.
"I do less work when I'm playing, I do a little less. Then when I'm not playing I do a lot more maintenance."
Ross was batting .267 with two home runs and six RBIs entering Monday's game against the Pirates, but like any catcher, he said offense is just a bonus.
"I only get four at-bats, maybe five, especially where I hit in the lineup," Ross said. "The main thing is I've got to get those other 27 outs and help the pitching staff through that, so that's always been my first priority as a catcher. I try to keep that in the forefront of my mind. Obviously all of us want to get hits, but getting those outs is way more important to me."
Worth noting
• Major League Baseball announced the winners of the 2016 Honorary Bat Girl Contest, which recognizes baseball fans who have been affected by breast cancer and who demonstrate a commitment to supporting the fight against the disease. Winners have been selected to represent each of the 30 clubs and will be recognized on-field on Mother's Day, this coming Sunday. The Cubs' winner is Molly Oliver from Chicago.
George Von Benko is a contributor to MLB.com based in Pittsburgh. This story was not subject to the approval of Major League Baseball or its clubs.