Inbox: Latos the White Sox biggest surprise?
Beat reporter Scott Merkin answers questions from fans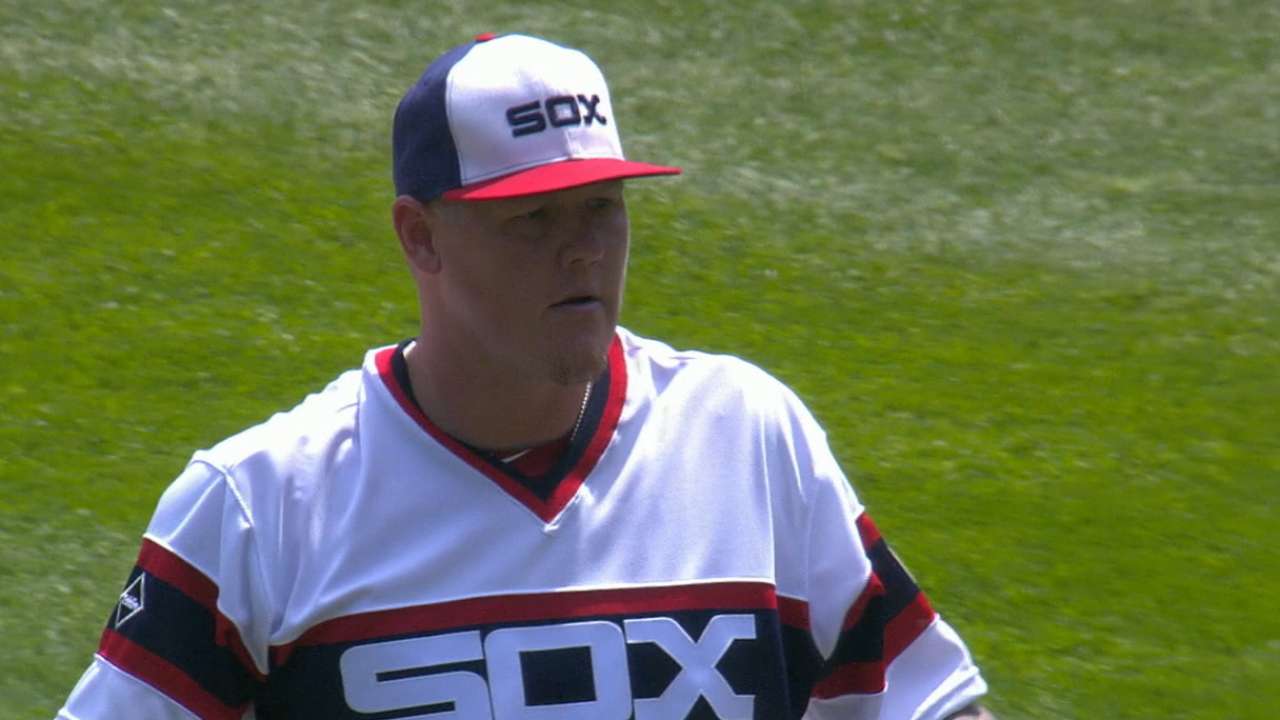 What has been the bigger surprise: Mat Latos' early success or Todd Frazier's slow start?
-- Collin, Crown Point, Ind.
Frazier has come through at key times during the season's first month -- see his go-ahead eighth-inning homer off of Baltimore's Darren O'Day and his game-tying eighth-inning homer off Texas' Sam Dyson as examples. And let's not forget contributions he's made through stellar defense at third, the likes of which not seen on the South Side since the days of Joe Crede.
Even if Frazier were hitting .150 instead of .220, I would still consider Latos' great start as the surprise. But that's a qualified surprise, because the mound excellence has not shocked the right-hander. Latos said near the end of Spring Training that one side session or even one pitch could get him going. Latos added that when healthy and when his slider is working, he can be pretty good. Based on one month, he knows his game.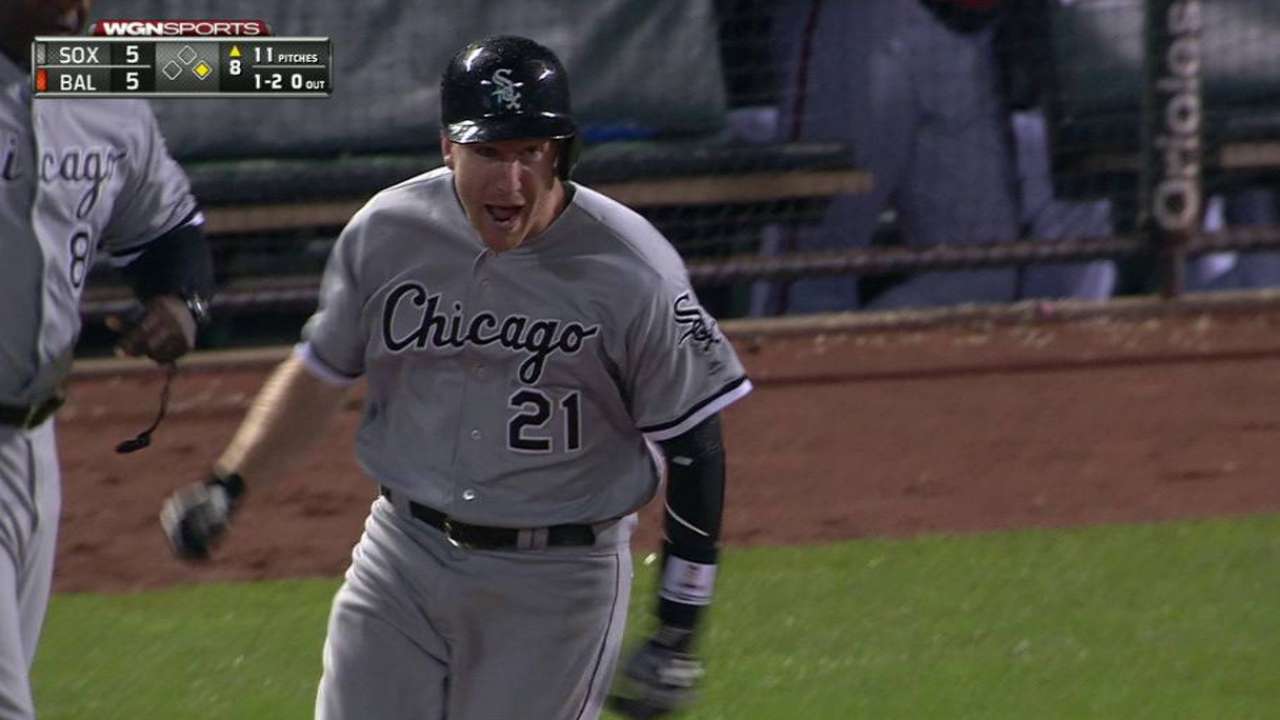 Any chance general manager Rick Hahn makes a call to Mark Buehrle? His 3.81 ERA from 2015 sounds pretty stellar right now.
-- Tyler, Chicago
The most-asked Inbox questions this week were: What will happen with John Danks? And who can replace him if his struggles continue?
Danks looks as if he's going to get a chance, at least in the short term. And in looking at last season, there's precedent for a bad month to be followed by an improved month. As for Buehrle, White Sox fans seem to dream of an announcement sometime in May or June proclaiming the southpaw's return. To date, I've heard nothing about a Buehrle comeback or anything related to the White Sox.
Can we still expect to see Carson Fulmer at some point?
-- Scott, Midlothian, Ill.
Pitching coach Don Cooper said in Spring Training that Fulmer could help during this season, and I still believe in his assessment. Fulmer has put together two straight quality starts for Double-A Birmingham and has a 14/3 strikeout/walk ratio over his past 17 innings, so he's finding his legs in the Southern League. The team won't rush him.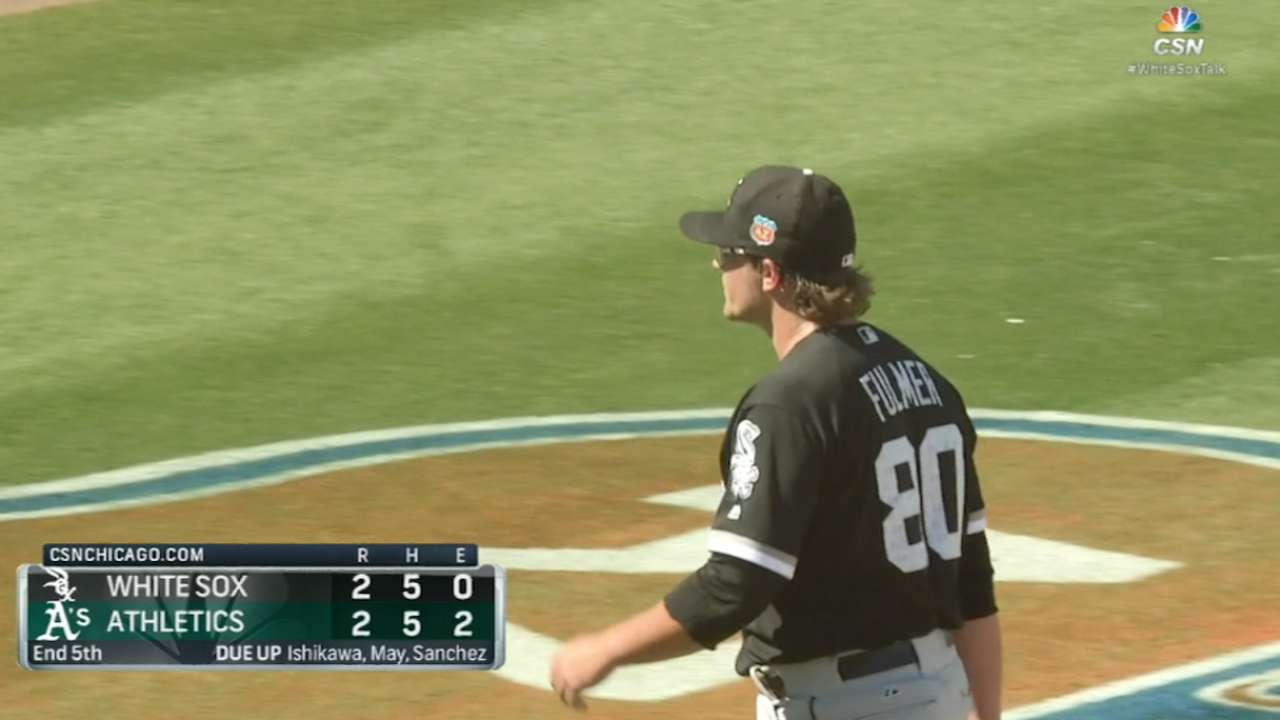 With all the close games, are the White Sox in danger of overusing their key bullpen arms?
-- Jeff, Phoenix
The White Sox have one of the deepest bullpens in baseball, have a strong history of taking care of their hurlers and feature a strong line of communication between the pitchers and coaches. They will find a balance as the season progresses.
Where do you see this team finishing?
-- James, Washington
I wasn't sure when the team left Arizona this spring, although it certainly seemed like a different aura around that group during March. But through the first month, when you look at the pitching and wins such as Game 1 in Toronto and Game 3 in Baltimore, it feels like a playoff team. Still a long way to go.
Winning always helps, but the team chemistry has been great since SoxFest. I know it can't be quantified, but clearly this team fits well together.
Scott Merkin has covered the White Sox for MLB.com since 2003. Read his blog, Merk's Works, follow him on Twitter @scottmerkin, on Facebook and listen to his podcast. This story was not subject to the approval of Major League Baseball or its clubs.