5 things to watch for as Marlins turn page
Dietrich, starting pitching among focal points in wake of Gordon's suspension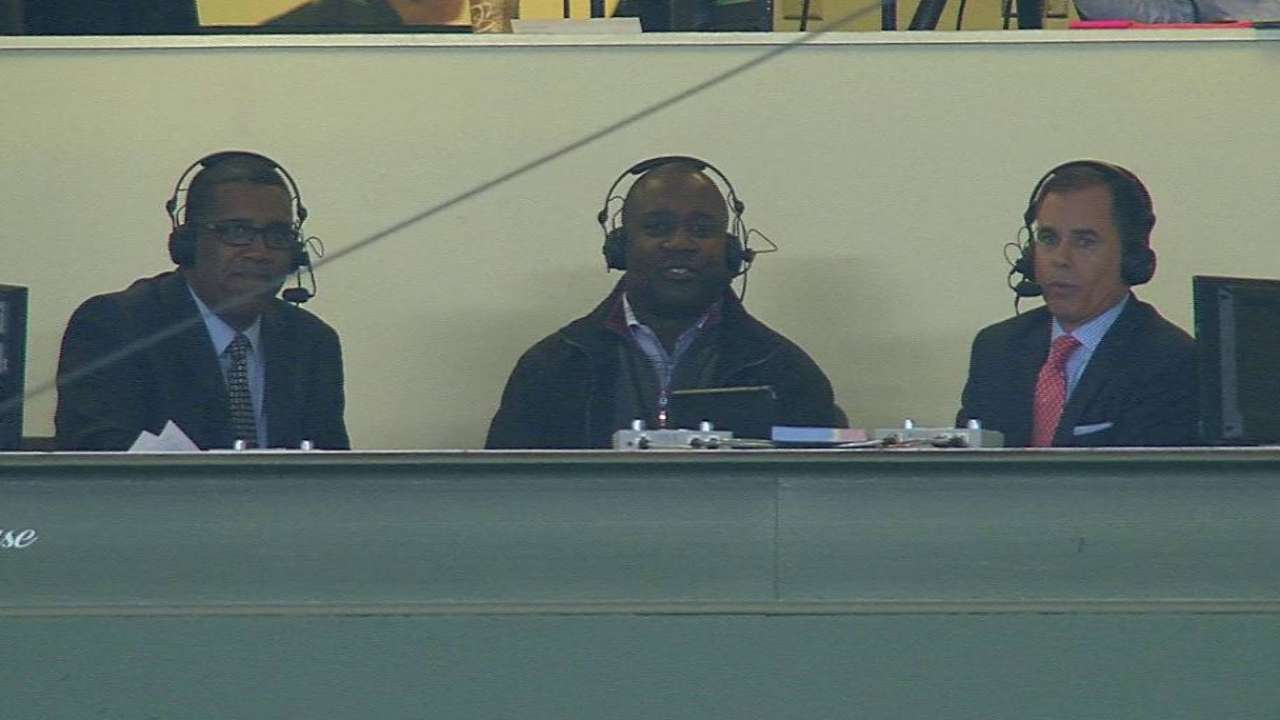 MIAMI -- A month into the season, the Marlins find themselves at the break-even point. They've showed resiliency and the ability to win on the road, taking seven of 10 on their cross-country trip to enter Monday's off-day at 12-12.
It's been a bumpy ride, to say the least, as the team has dealt with adversity. First, it got off to a 5-11 start. And last Thursday night, the club was dealt the stunning news that All-Star second baseman Dee Gordon had been suspended 80 games for being in violation of Major League Baseball's Joint Drug Prevention and Treatment Program.
On Tuesday, Miami opens a three-game series with the D-backs, launching its nine-game homestand. As they look to move forward without Gordon, here are five things to keep an eye on as the Marlins aim to make their move in May.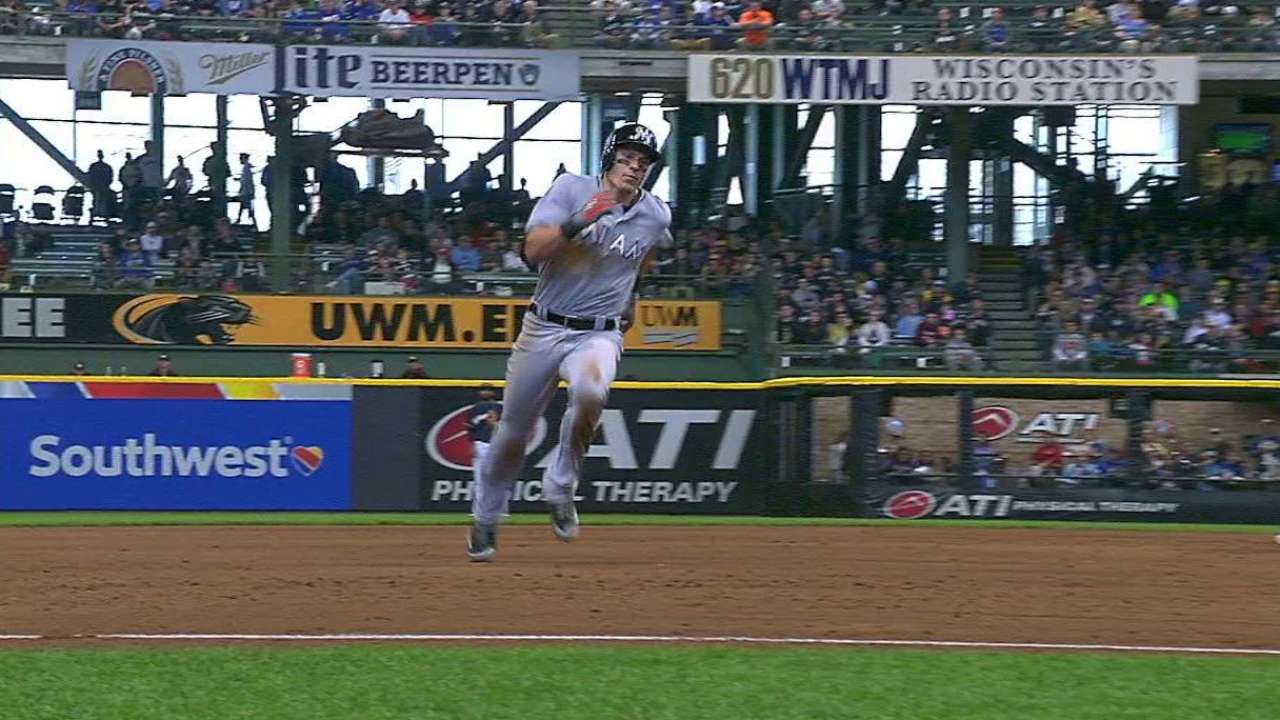 1. Derek Dietrich
As constructed, the Marlins simply can't replace all that Gordon provides. He's been a stolen-base king, a batting champion and a Gold Glove Award winner. Miami has 10 steals; Gordon has six of them.
Until Gordon returns at the end of July, the Marlins will be taking on a different look. Dietrich, 26, has played regularly at second base. The left-handed hitter provides power and he draws his share of walks and even hit by pitches (already three). Dietrich will get his chances to lead off, at least against right-handed starters.
The team is sacrificing defense for more power, but Miguel Rojas could be a defensive replacement, if necessary.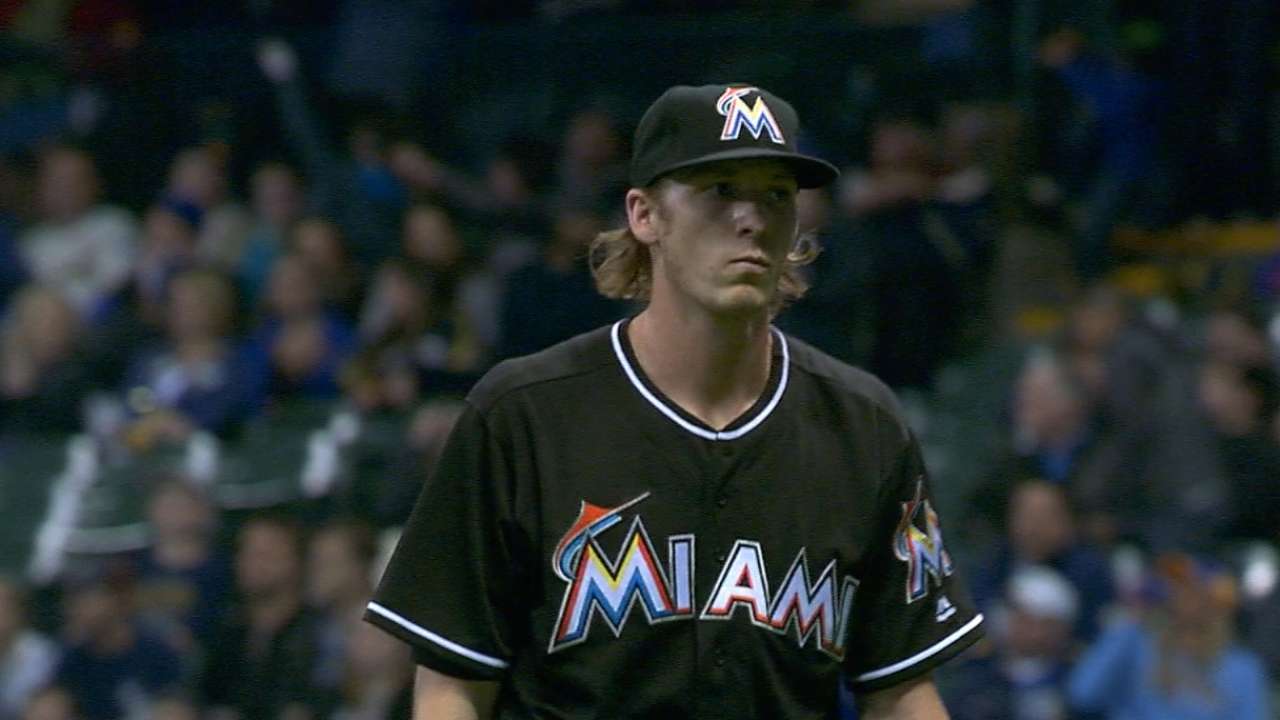 2. Starting pitching
It's not really a coincidence that the starting pitchers stepped up during a seven-game winning streak that ended Sunday. In that stretch, the starters logged 45 innings and posted a 2.60 ERA. Lefties Adam Conley and Justin Nicolino came through in a big way. Conley threw 7 2/3 hitless innings at Milwaukee, and Nicolino went 7 1/3 scoreless at the Dodgers.
It's essential the starters go as deep into games as possible, getting through at least seven innings, because the bullpen has been heavily taxed already.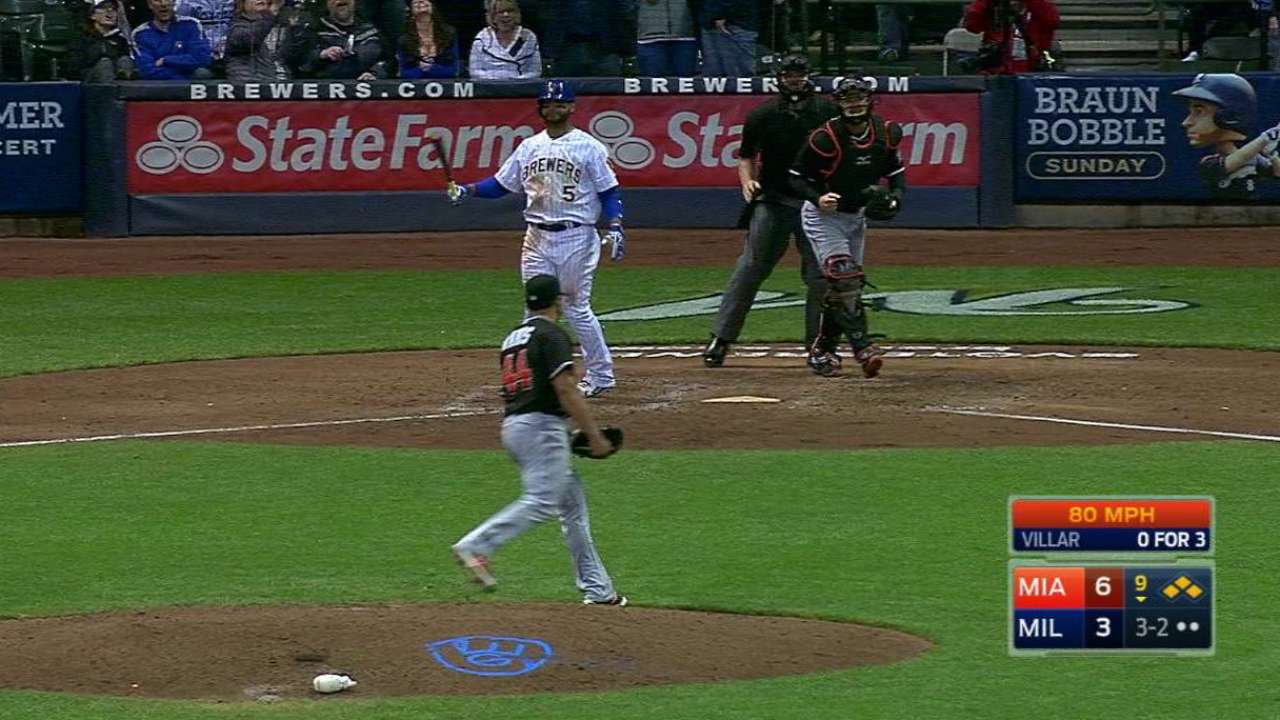 3. More consistent relief
The bullpen continues to be a work in progress and represents the area of the club that has undergone the most transition. When the season opened, some of the young power arms started off with Triple-A New Orleans. The 'pen was stacked with relievers who could throw multiple innings. This was by design because of weather concerns early in Washington and New York, plus the fact that starters like Jose Fernandez are on an innings limit.
Overall, the 'pen has a respectable 3.72 ERA over 82 1/3 innings, tied for seventh most in the National League. However, the only real consistency has been among three relievers -- Kyle Barraclough, David Phelps and closer A.J. Ramos. Those three have combined for a 0.84 ERA in 32 innings. The rest of the unit's ERA is 5.54 in 50 1/3 innings. It will be hard to sustain success if this trend continues.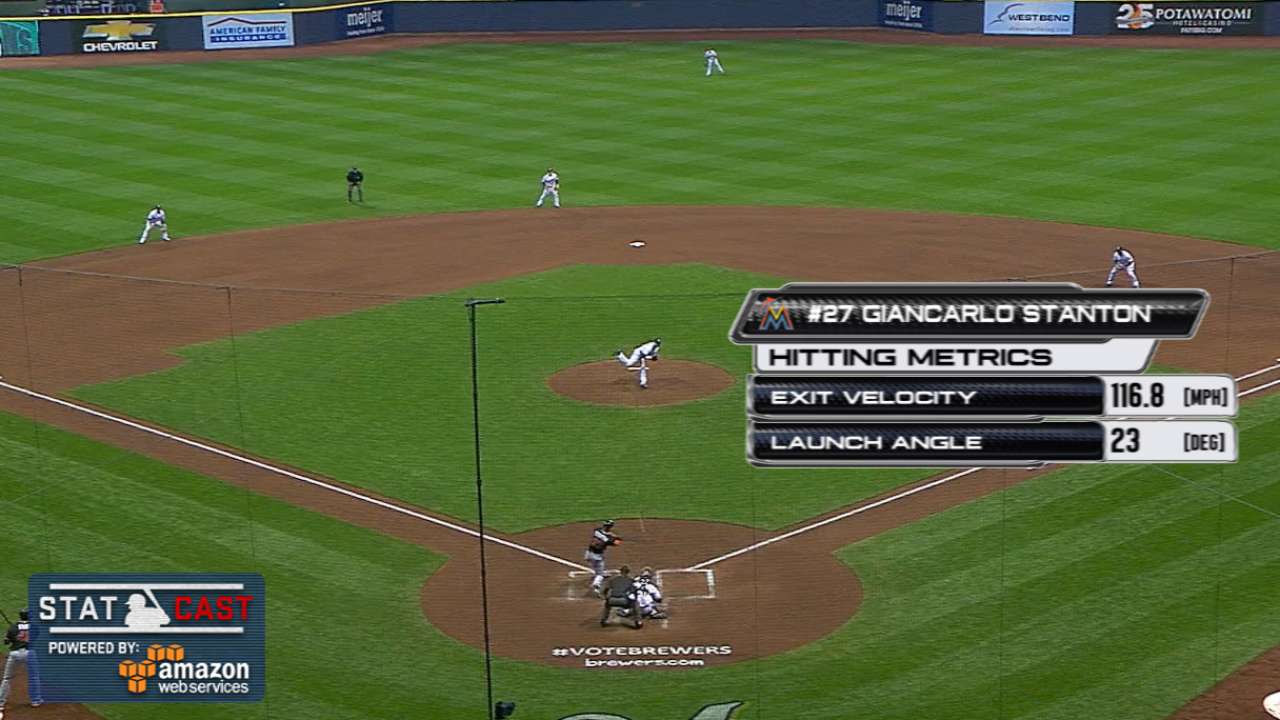 4. Giancarlo Stanton
On April 23 at San Francisco, Stanton went 0-for-4 with three strikeouts, as his batting average fell to .193. The next day, the slugger broke out with three hits, including a home run, and he's taken off ever since.
In his past seven games, the three-time All-Star sports a slash line of .385/.515/1.000, along with five home runs, 10 RBIs, seven walks and six strikeouts. Stanton's season batting average is now .253, with eight homers and 20 RBIs. Worth watching are the walks. If Stanton continues to take what's given and not chase so often out of the zone, the production should increase.
5. No place like home?
For whatever reason, Miami has yet to settle in at home. The Marlins are just 2-7 at Marlins Park, compared to 10-5 on the road. The only team with fewer home wins is the Braves (1-12).
At home, Miami is scoring 3.78 runs per game on average, compared to 4.2 on the road. The Marlins have hit six homers and have a slash line of .248/.316/.369 at home, and are .293/.351/.450 away with 16 home runs. The pitchers' home ERA is 4.61, and away it is 4.22. They've been able to find a way on the road, and they will need to do so at Marlins Park.
Joe Frisaro has covered the Marlins for MLB.com since 2002. He writes a blog, called The Fish Pond. Follow him on Twitter @JoeFrisaro and listen to his podcast. This story was not subject to the approval of Major League Baseball or its clubs.