MLB.com Columnist
Fred Zinkie
MLB's big bats, arms set to seize day
Trout, Bautista, Arrieta, Harvey among today's likeliest stars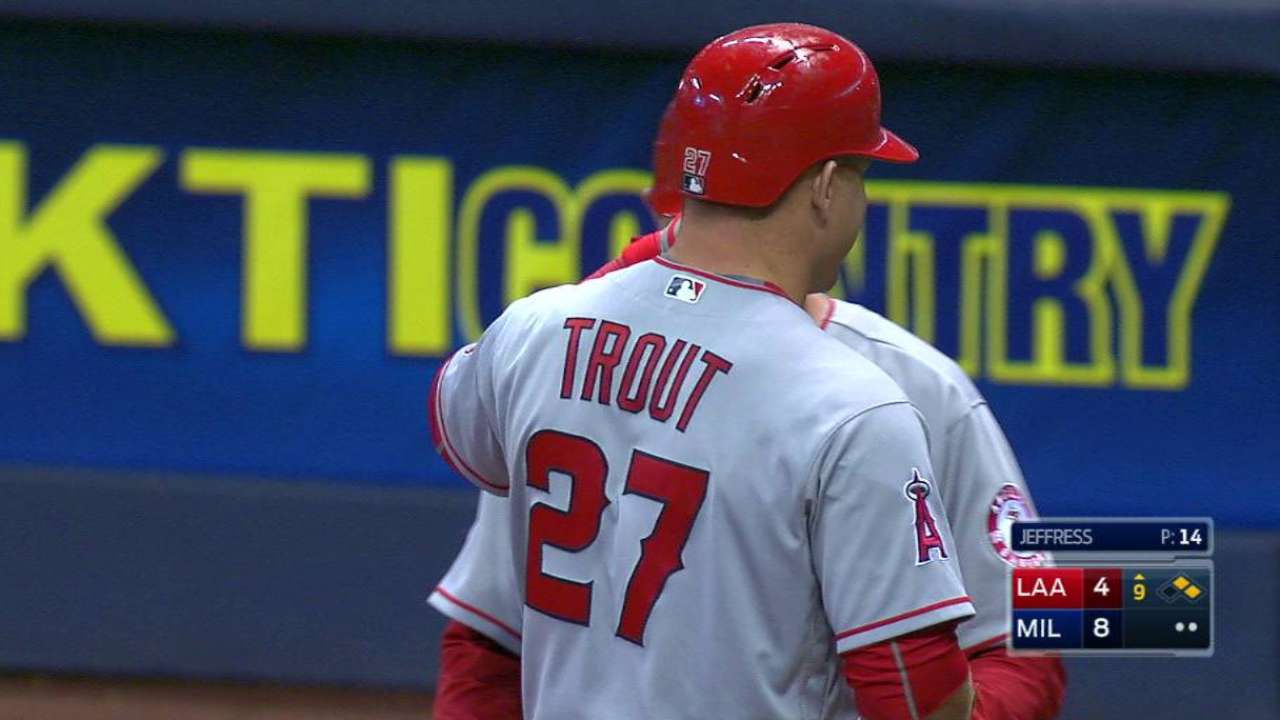 Welcome to DraftKings fantasy baseball, the Official Daily Fantasy Game of Major League Baseball.
The players listed below could provide difference-making stats for DraftKings participants today.
Buster Posey: With a lofty lifetime .327/.385/.558 slash line against left-handers, Posey could post a difference-making total in DraftKings contests when he faces southpaw John Lamb (career 5.80 ERA, 1.55 WHIP) at hitter-friendly Great American Ball Park. The catcher could also excel late in the game against a Reds relief corps that ranks last in the Majors with a 6.16 ERA.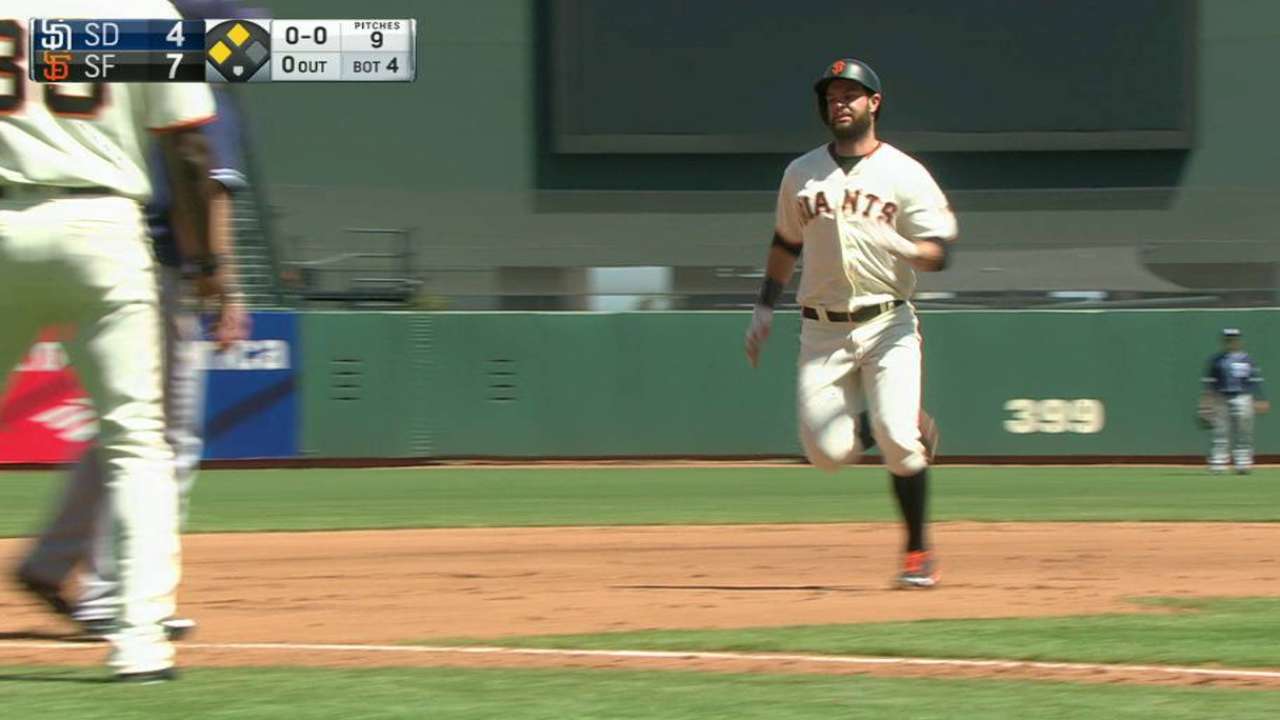 Kole Calhoun:
As a big leaguer, the outfielder has posted a .770 OPS against right-handers in comparison to a .721 mark vs. lefties. Calhoun could rip a round-tripper or drive in multiple runs when he bats at hitter-friendly Miller Park against 31-year-old righty Junior Guerra, who will be making his first career start.
Mike Trout:
Among the most feared sluggers in baseball, Trout has logged a lofty lifetime .309.395/.569 slash line against right-handers. The outfielder has the plate skills to excel against the inexperienced righty Guerra and the speed to swipe a base against Jonathan Lucroy, who has allowed more steals than any catcher this season.
Josh Donaldson:
Since joining the Blue Jays at the outset of 2015, Donaldson has hit .317/.412/.691 against left-handers and .333/.400/.658 at his hitter-friendly home park. The third baseman could go deep or reach base several times when he tangles with Rangers southpaw Martin Perez (career 4.22 ERA, 1.40 WHIP).
Jose Bautista:
Since the outset of the 2010 season, Bautista has slashed .269/.393/.542 against left-handers and .281/.407/.594 at Rogers Centre. On Tuesday, the outfielder could display his power when he faces the lefty Perez, who in his career has allowed right-handed batters such as Bautista to post a .772 OPS (.654 OPS allowed to lefty hitters).
Russell Martin:
Hitting .143 and without a homer this season, the catcher could have a reduced price tag in DraftKings contests when he brings his lifetime .802 OPS against left-handers (.736 vs. righties) into a matchup with the lefty Perez (4.20 ERA, 1.37 WHIP in 2016). Also of note: Rogers Centre is especially homer-happy for right-handed hitters such as Martin, Bautista and Donaldson, making the trio a solid stack option Tuesday.
Nomar Mazara:
Since making his big league debut on April 10, the left-handed-hitting outfielder has logged an impressive .390/.449/.561 slash line against right-handers. Mazara could display his power on Tuesday, when he bats at offense-inducing Rogers Centre against fly-ball-prone righty Marco Estrada (career 1.3 HR/9 rate).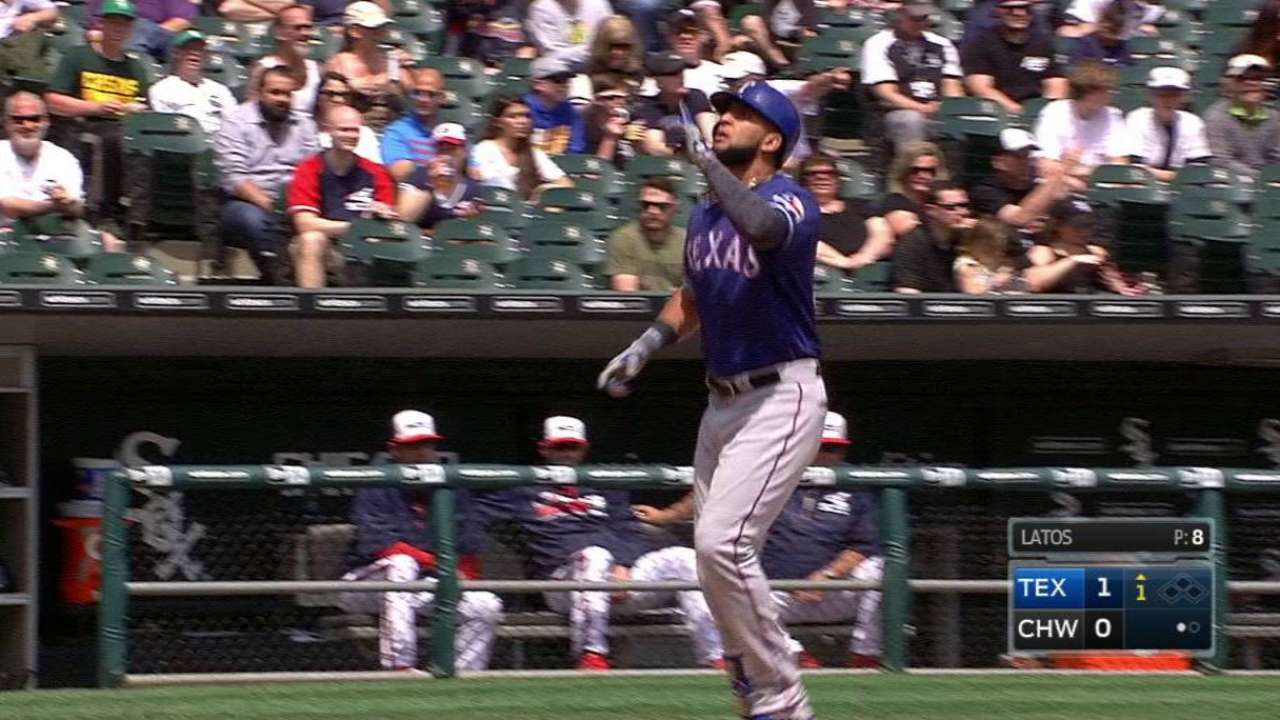 Colby Rasmus:
With 32 homers across 511 at-bats since joining the Astros at the outset of 2015, Rasmus has emerged as one of the most powerful outfielders in the American League. He could go deep or drive in multiple runs when he brings his lifetime .791 OPS against right-handers (.675 vs. lefties) into a matchup with Twins righty Alex Meyer (career 3 2/3 innings).
Carlos Correa:
With 25 homers and 17 steals across 535 career plate appearances, the shortstop has arguably become the most valuable player at his premium position. Correa could make Meyer's first big league start on Tuesday a forgettable one by displaying his stellar power and speed, using the latter skill to run against the defensively unremarkable Kurt Suzuki.
Jarrod Saltalamacchia:
With six round-trippers in 60 at-bats this season, Salty owns a lifetime .779 OPS against right-handers that exceeds his .620 mark vs. lefties. Batting from the opposite side vs. Indians righty Josh Tomlin (career 1.4 HR/9 rate), the switch-hitting backstop could gain an edge from Progressive Field's lefty-power-inducing park effects.
Michael Wacha:
On Tuesday, the right-handed Wacha (lifetime 3.20 ERA) will be poised to spin a gem when he takes the hill at his pitcher-friendly home park vs. a Phillies lineup that ranks 22nd in the Majors with a .677 OPS against righties.
Hisashi Iwakuma:
With a lifetime 3.23 ERA and a 1.10 WHIP, the right-hander has the skills to dominate the A's at offense-suppressing Oakland Coliseum. Also in Iwakuma's favor: The A's rank 23rd in baseball with a .676 OPS against righties.
Jeff Samardzija:
With a 4.82 ERA since the outset of 2015, Samardzija could have an affordable DraftKings price tag when he faces a Reds lineup that ranks 26th in the Majors with a .652 OPS against righties. Shark appears to be in good position to notch a win, as his supporting Giants cast -- eighth in baseball with a .776 OPS vs. righties -- will be taking on the righty Moscot at hitter-friendly Great American Ball Park.
Jake Arrieta:
The reigning NL Cy Young Award winner has been great since joining the Cubs in '13, posting a 2.17 ERA and a 0.93 WHIP in 72 starts. Those figures factor in his historically strong run across his past 17 trips to the mound, over which he's gone 16-0 with a 0.58 ERA and a 0.67 WHIP. Given that level of success, he may be worth a major DraftKings expenditure against the Pirates at pitcher-friendly PNC Park on Tuesday.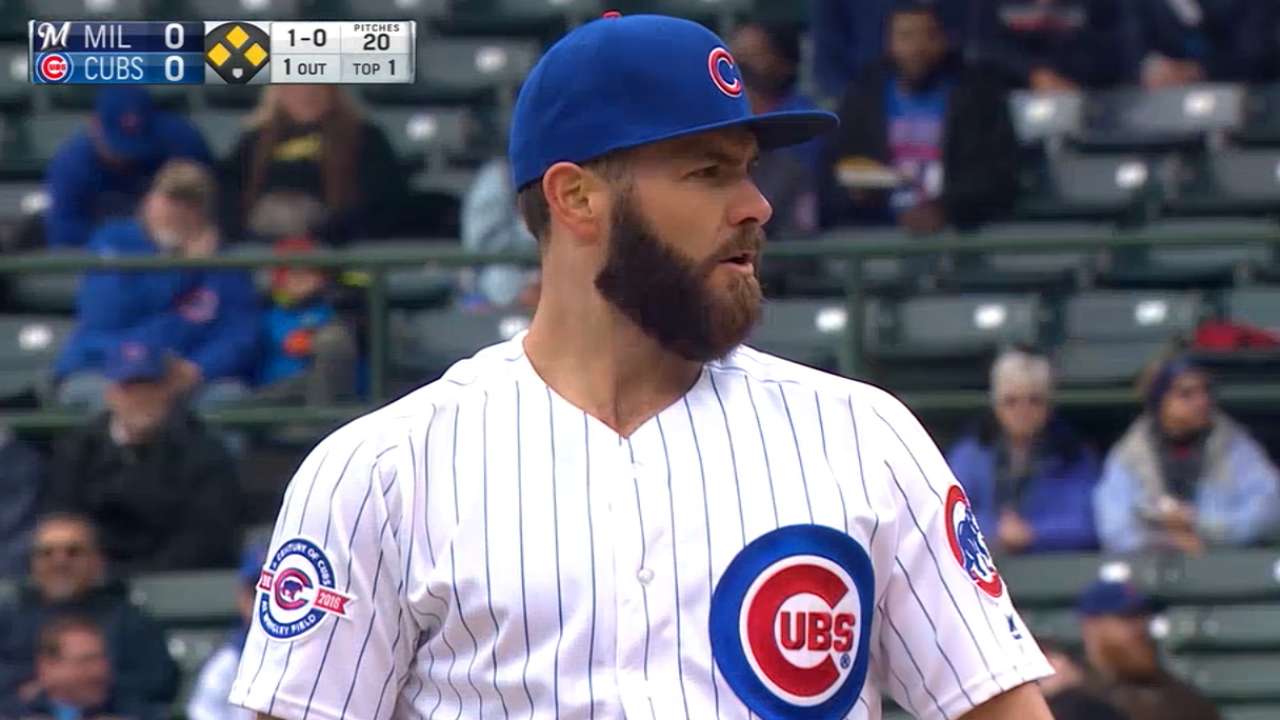 Matt Harvey:
Having logged a 4.76 ERA and a 1.52 WHIP this season, the usually expensive Harvey could have a reduced cost in DraftKings contests when he works at home against a Braves lineup that ranks last in baseball in total homers (five) and OPS against righties (.604).
All statistics are accurate through the completion of Sunday's games.
Fred Zinkie is the lead fantasy baseball writer for MLB.com. Follow him on Twitter at @FredZinkieMLB This story was not subject to the approval of Major League Baseball or its clubs.