Ramirez's wacky helmet leads top GIFs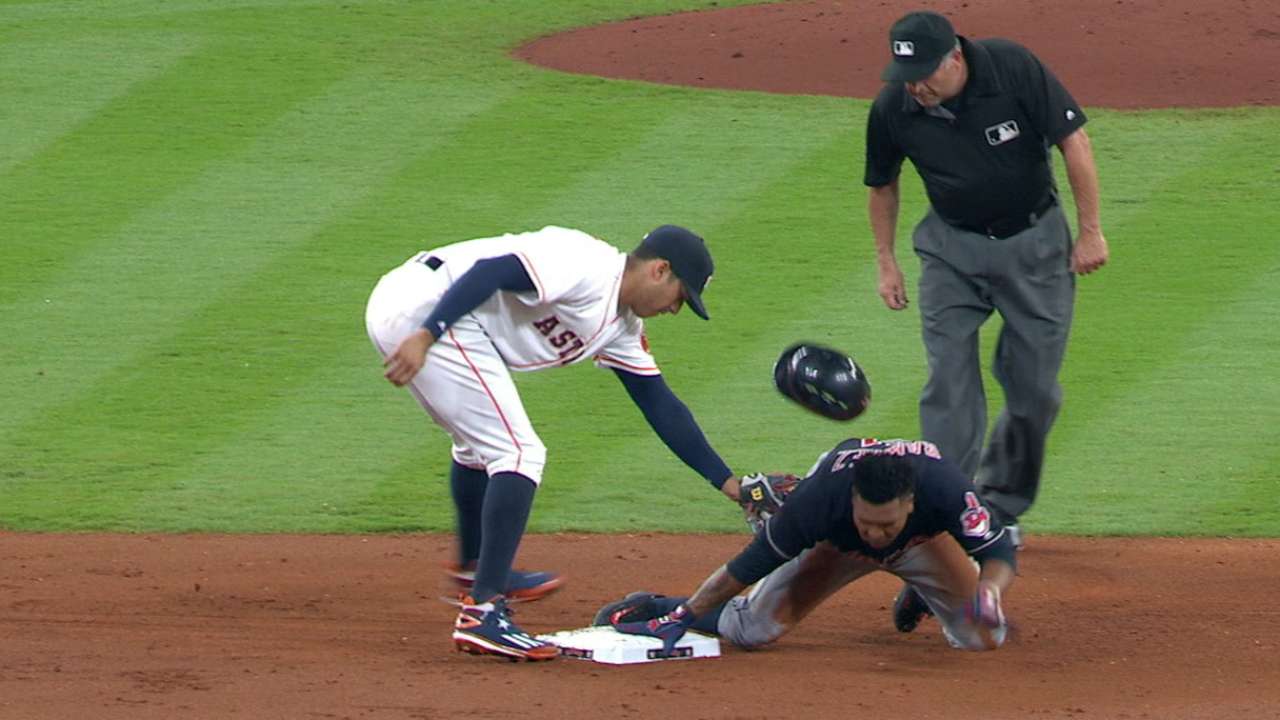 Here are the top seven GIFs from Monday's games, courtesy of @MLBGIFs.
1. Watch your head!
What goes up, must come down. Jose Ramirez shows off his physics-defying boomerang helmet.
2. Boy, you look familiar...
Bryce Harper apparently pulled double-duty Monday, taking in the game from the stands and right field.
3. Only dive in the deep end
Yasiel Puig lays out for an impressive highlight-reel diving catch in the Dodgers' series opener vs. the Mets.
4. Don't mess with Hanley's space
Coco Crisp did some slight redecorating around the Fenway Park first base. Hanley Ramirez did not approve of the renovations.
5. Stick with every play
Edwin Encarnacion narrowly averts a fielding blunder, smoothly recovering to make the out.
6. No way you beat Jose
Jose Fernandez struck out 11 batters in a season-high seven scoreless innings Monday, scatting four hits and walking four batters.
7. Using your noggin
Michael Saunders came down with a case of the Mondays, and it got him plunked in the head with a foul ball.
Chad Thornburg is a reporter for MLB.com. This story was not subject to the approval of Major League Baseball or its clubs.