Hill battles past early bumps to limit damage
A's lefty overcomes 4 walks, holds Astros to 2 runs in 6 frames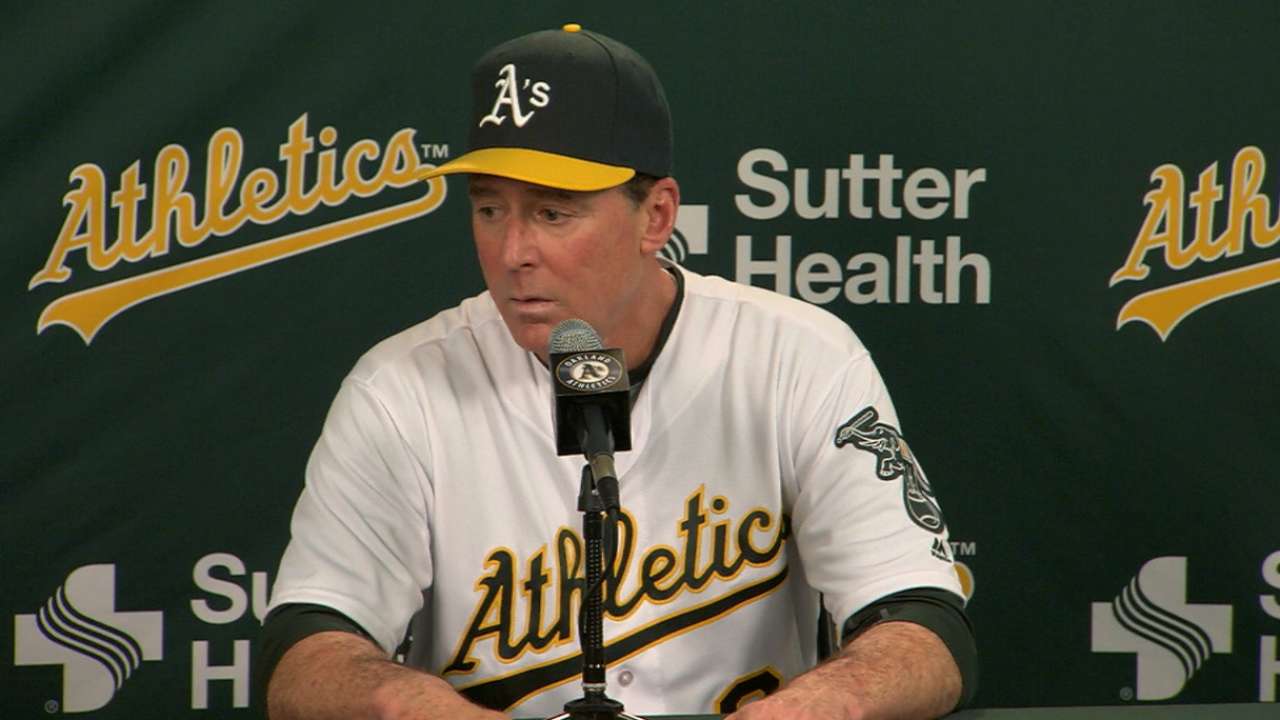 OAKLAND -- On the one hand, A's starter Rich Hill gave up a solo home run on his third pitch Sunday against the Astros and matched his season high in walks with two outs in the third inning.
On the other hand, Hill allowed only two hits and two runs over six frames and kept Oakland close in its 2-1 loss, falling short of a series sweep.
But Hill's blemishes, like his four walks, stood out a little more, even as they were cleared up by finding command of his breaking ball.
"It's just one of those games where if those [curveballs] do hit ... it's possibly a different outcome," Hill said. "We weren't missing excessively. Stephen [Vogt] did a great job back there [at catcher], keeping myself locked in and staying with the breaking ball. He knew it would hit."
The Houston batters were looking for Hill's best pitch, the curveball, all day, especially when it wasn't being thrown for strikes early on. But he found it again. Unfortunately for the A's, they never found the big hit they needed.
The Astros, who did not get a hit after the third inning, had the game's biggest hit on the third pitch of the game, when Jose Altuve sent Hill's curveball over the left-center field wall. Hill threw 61 pitches through the first three innings before settling down.
"[Hill's] ball-strike ratio early on wasn't great, but he recovered early enough to keep us in the game and give us six innings on top of it," Oakland manager Bob Melvin said.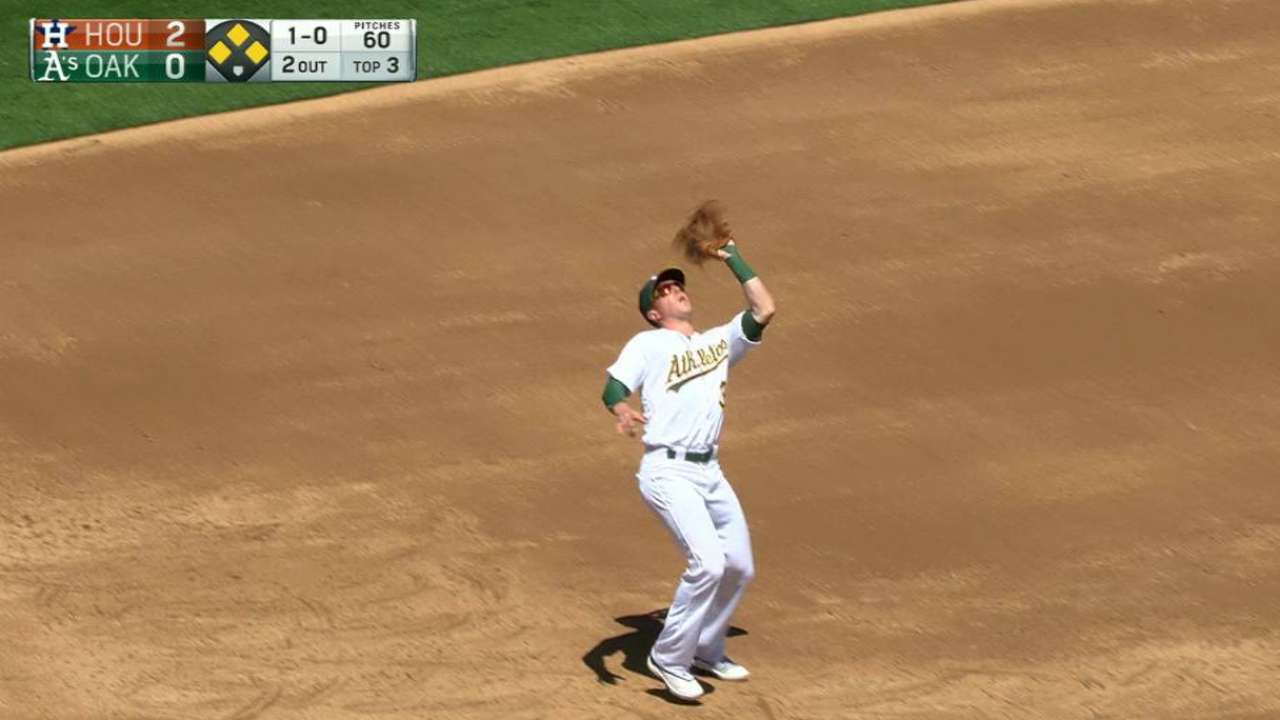 Hill fell to 3-3, but his ERA through six starts stayed strong at 2.53, including his roughest outing in place of Sonny Gray on Opening Day.
He remains one of the A's best storylines this season, struggling mightily in Spring Training and finding himself again.
"You look at the way he has come back and how hard he's worked to get back here," Vogt said. "He understands his game and the way he pitches. He understands that better than anybody. He goes out there and gives you a chance to win every time out. … Today was a great start, a quality start, and you can't ask for anything more than that.
Willie Bans is a contributor to MLB.com. This story was not subject to the approval of Major League Baseball or its clubs.