Seattle gaining confidence after 5th series win
Despite Sunday's loss to KC, Mariners go 4-2 on homestand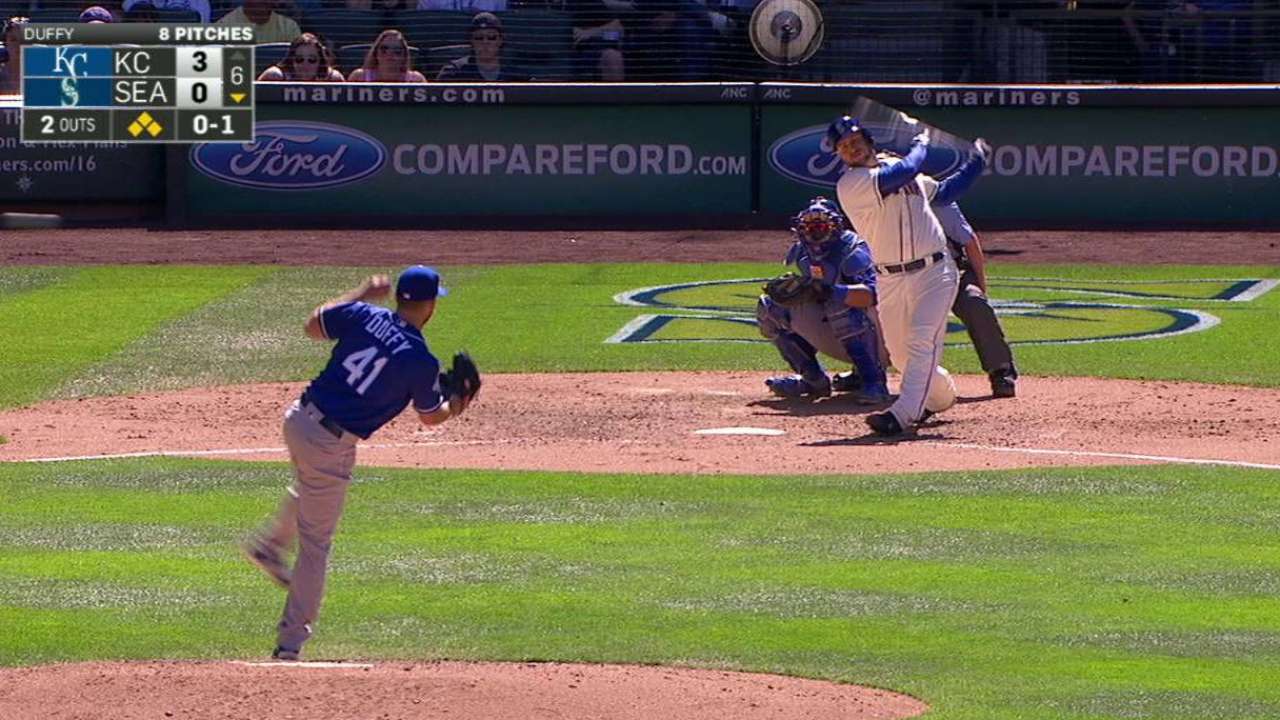 SEATTLE -- The last time the Mariners loaded their bags for a road trip, they had just lost five of six games on their first homestand of the season.
Seattle rebounded on the road, winning six of nine, and carried that momentum into the recently completed homestand, where the Mariners won four of five before a 4-1 loss to the Royals on Sunday.
However, the Mariners won the series -- their fifth consecutive series win for the first time since May and June of 2011, when they won six in a row. After a 2-6 start, they finished April with a 13-11 record.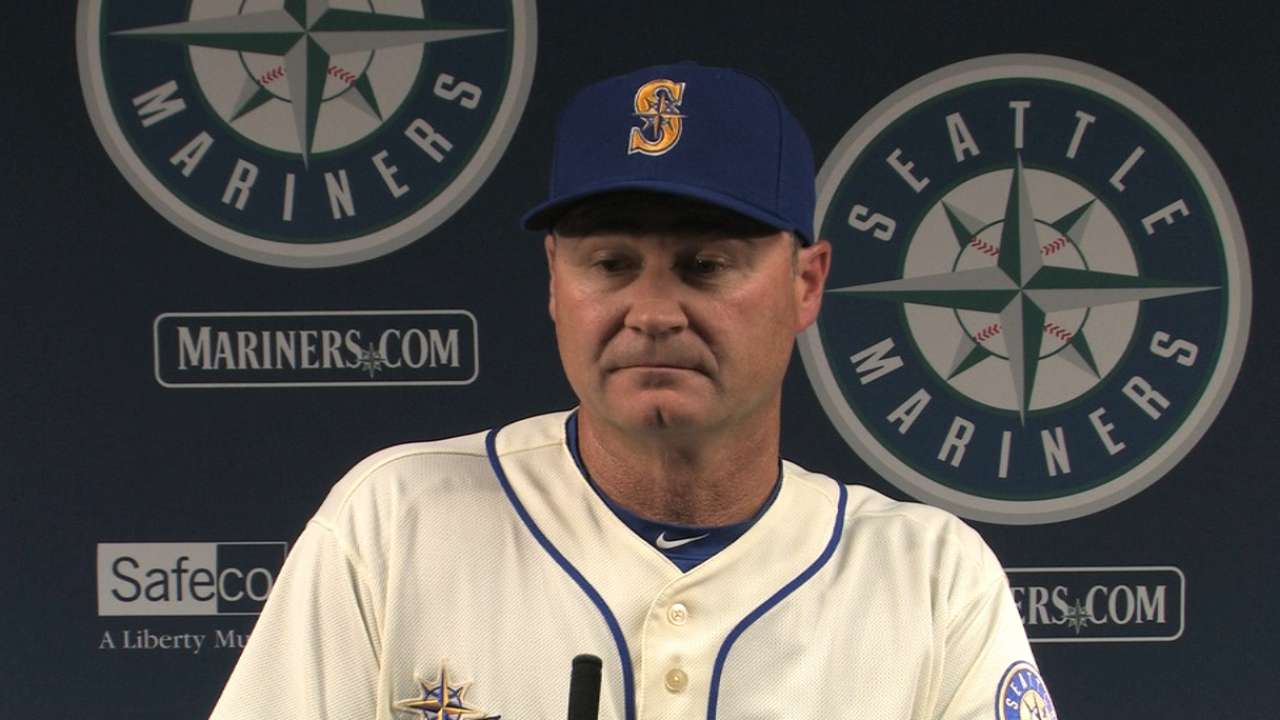 "We're playing very good baseball," manager Scott Servais said. "We're just creating a lot of opportunities. Our pitching has been very good. For the most part, we've been in every ballgame and we have been generating some offense, some nights more than others.
"But, I like our club, I like the way it's coming together. We're winning, we're learning how to win. Even the days that we come up a little bit short, we have opportunities. It's not like we're being blasted and getting blown out of the ballpark."
The Mariners went 10-12 in April last season and never quite got over the hump en route to a 76-86 finish. They played .500 baseball in May, August and September-October, but stumbled in the middle of the season, going 11-16 in June and 12-15 in July.
Seattle, hitting .227 as a team, has been sporadic offensively, going 4-5 in one-run games. In eight of those, the winning team had three runs or fewer, including Friday night's 1-0 win over the Royals in the series opener when the Mariners had just one hit -- a home run by Seth Smith.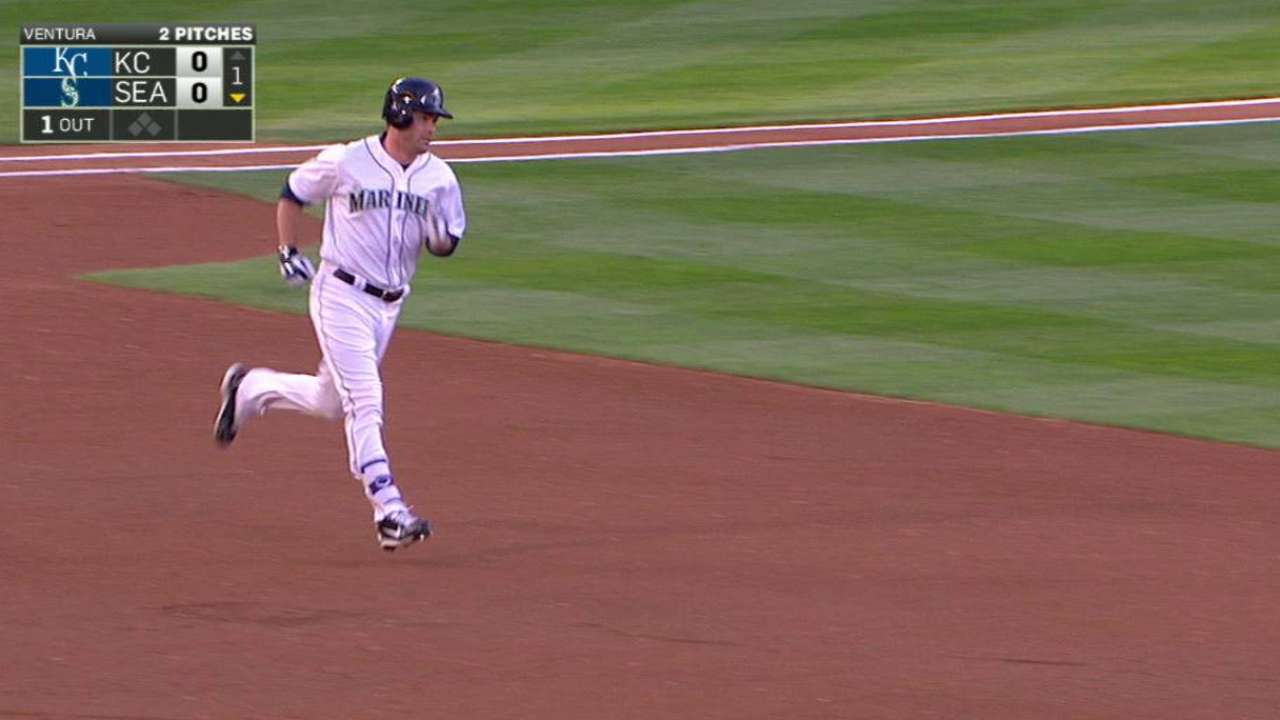 Robinson Cano had eight homers and a career-high 24 RBIs in April, but is hitting just .237 after going 2-for-4 on Sunday. First baseman Adam Lind, acquired in an offseason trade with Milwaukee after hitting 20 homers with 87 RBIs, is hitting .227. Third baseman Kyle Seager, who did have a key three-run homer in Saturday's 6-0 victory, is hitting just .163.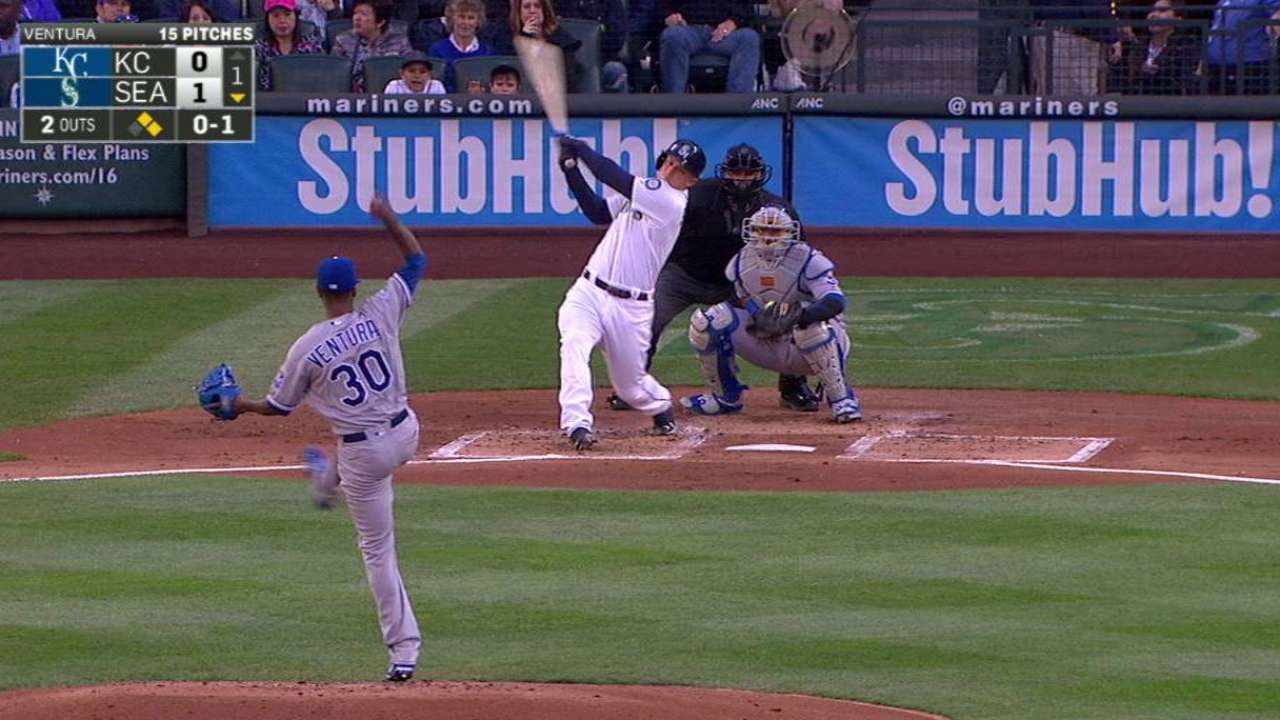 Despite the offensive struggles -- or maybe because of them and still having a winning record -- Seager likes what he sees so far.
"We definitely feel good about ourselves. There's definitely a confidence with this team. It's a good group of guys," said Seager, who hit at least 20 homers each of the past four seasons. "The starters have been doing well, the bullpen's been great, offensively we've been scoring some runs. It's definitely a good group and we're playing with confidence."
Jim Hoehn is a contributor to MLB.com based in Seattle. This story was not subject to the approval of Major League Baseball or its clubs.