Fister's 'best stuff' helps put Astros back on track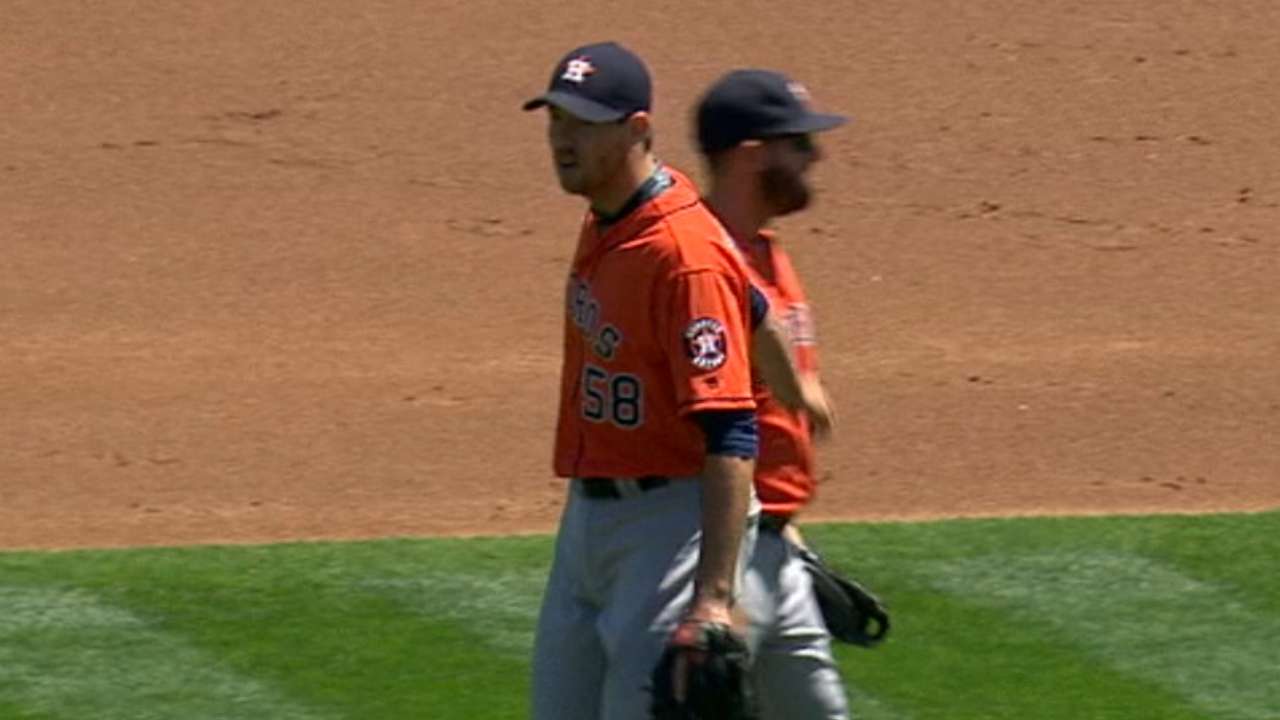 OAKLAND -- Doug Fister has seen Astros second baseman Jose Altuve from both dugouts, and he's happier they share the same one this year.
Fister put together his best performance of the season Sunday in the Astros' 2-1 victory over the Athletics, though he wanted to share the credit, starting with the leadoff hitter.
"First of all, size doesn't matter," Fister said. "I've pitched against him and I know he's a tough hitter. He's a great character guy and one of our biggest assets."
Altuve, hitless in the first two games of the series, waited of all three pitches to impact the game, hitting his seventh home run of the season, matching cleanup hitter Colby Rasmus for the team lead and giving the Astros a quick advantage.
"We go as he goes," Astros manager A.J. Hinch said. "I don't want to put too much pressure on him because we can win when he has an off day, but he's our energy, our spark plug. He's a real threat and he knows how to get pitches to hit."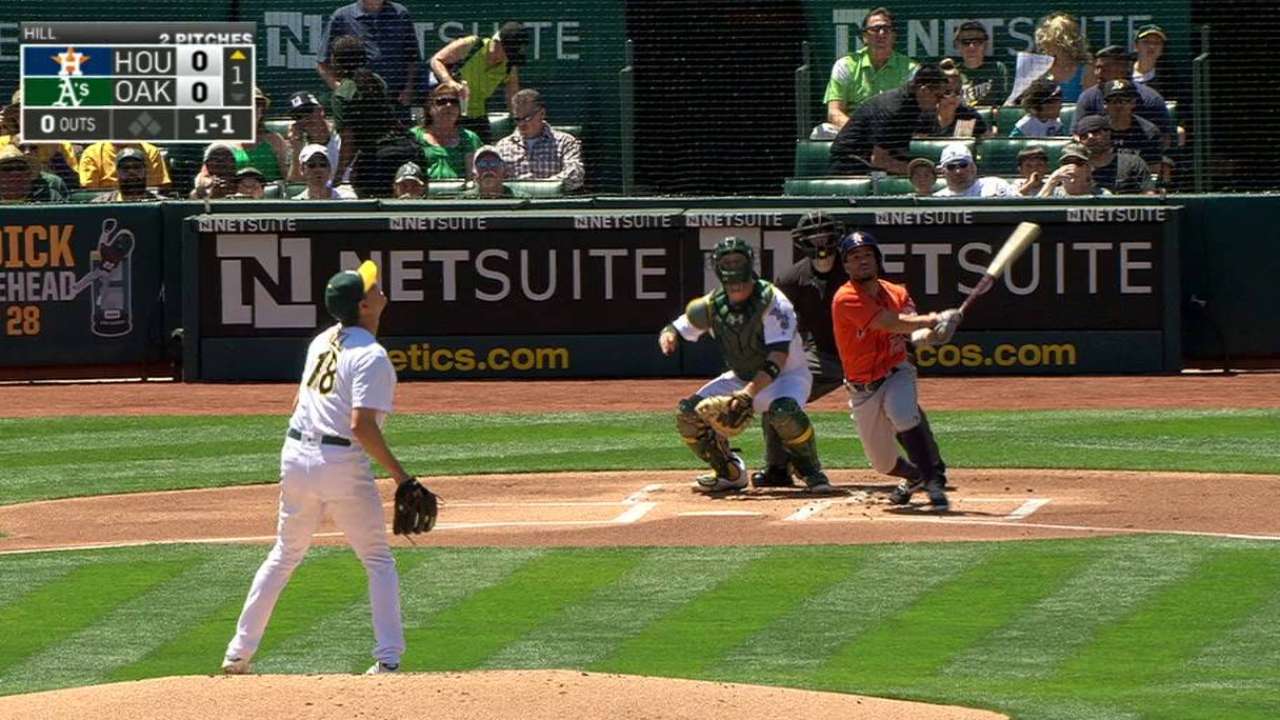 Altuve also made a couple of nice defensive plays to keep the A's off the scoreboard, something Fister certainly appreciated.
"I love pitching to contact with him out there," Fister said. "I enjoy watching him play."
Fister delivered his third consecutive quality start, though this was the first time he earned the win.
"Without a doubt, his best stuff and aggressiveness," Hinch said. "All in all, it was a solid outing on a day we needed it."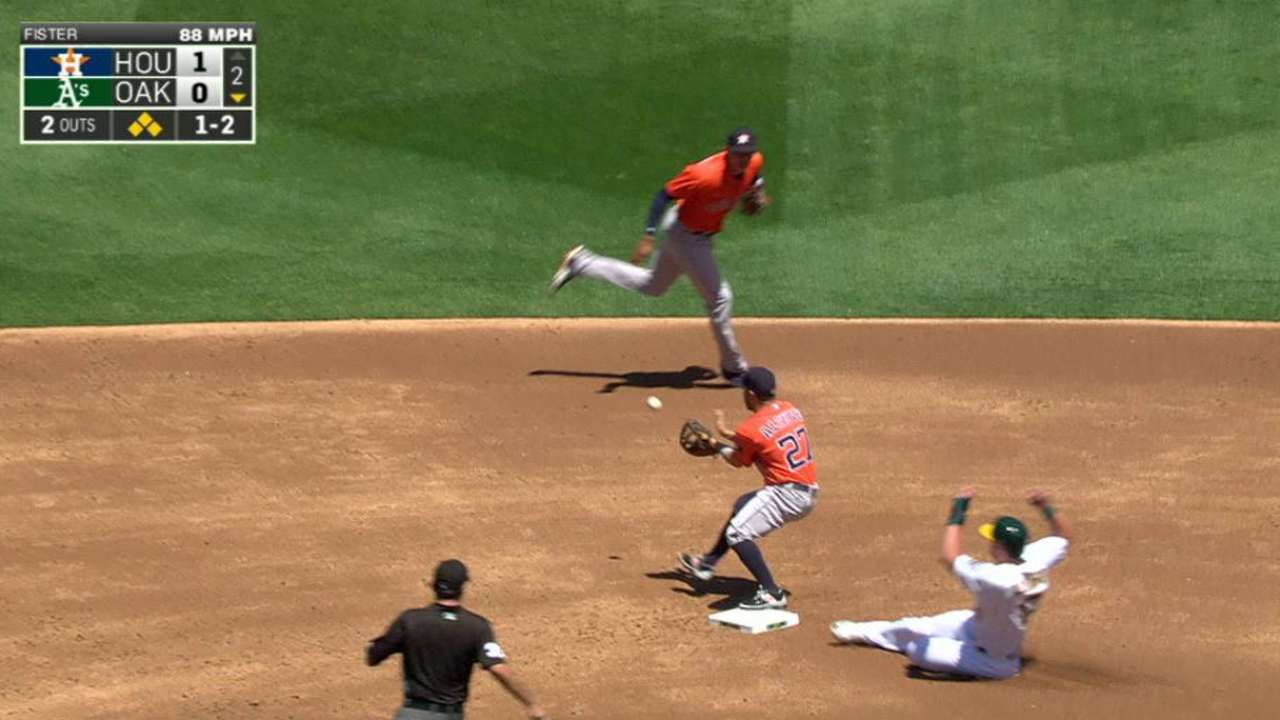 Fister said he worked on things with pitching coach Brent Storm to smooth out some mechanics and his mentality.
He carried a four-hit shutout into the seventh inning before giving up three straight singles.
"We're doing the little things, and guys are playing hard," Fister said. "It was a productive day, and [it] gets us on track back home."
George Springer, reacting quickly and decisively, made a couple of nice catches in right field, including a grab in the seventh that ended the inning and stranded two runners.
"I was being aggressive and knew I had a chance at it," Springer said. "I was just hoping it would stay up."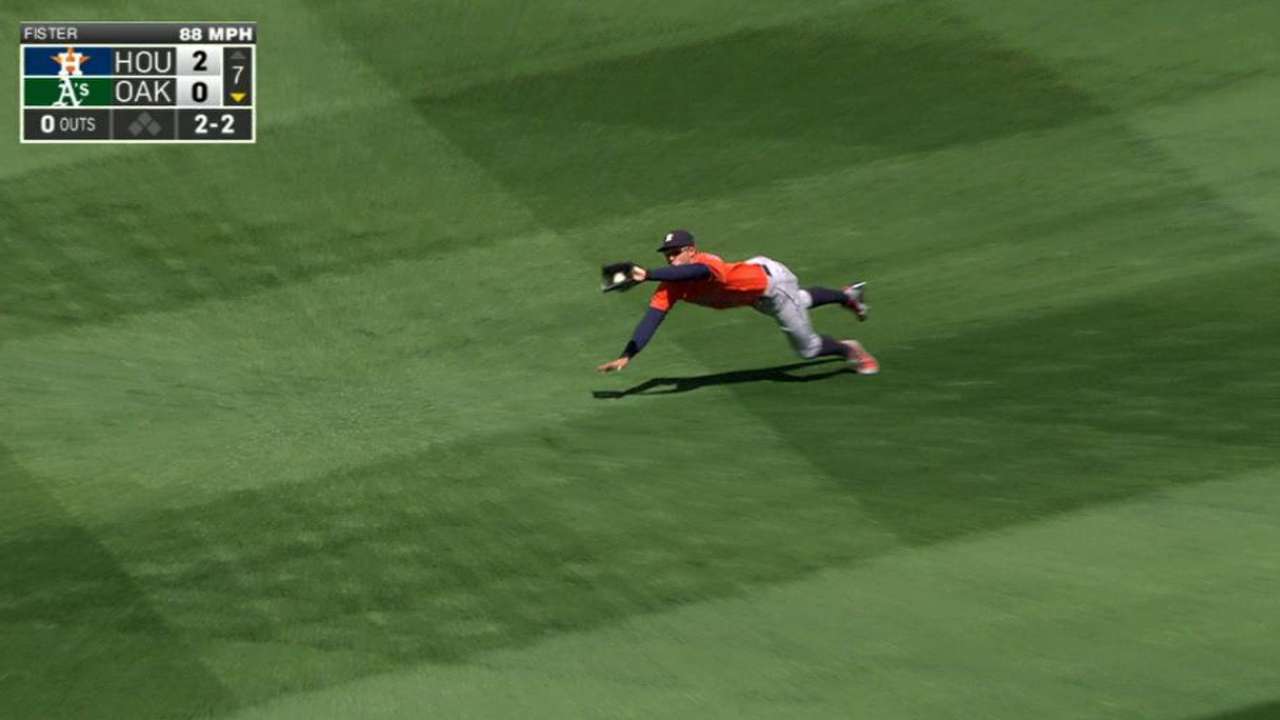 The positive finish to the road trip gives the Astros a chance to build some momentum when they open a 10-game homestand Monday night.
Rick Eymer is a contributor to MLB.com. This story was not subject to the approval of Major League Baseball or its clubs.