On short notice, Adleman dazzles in debut
28-year-old right-hander strikes out six over six-plus innings vs. Bucs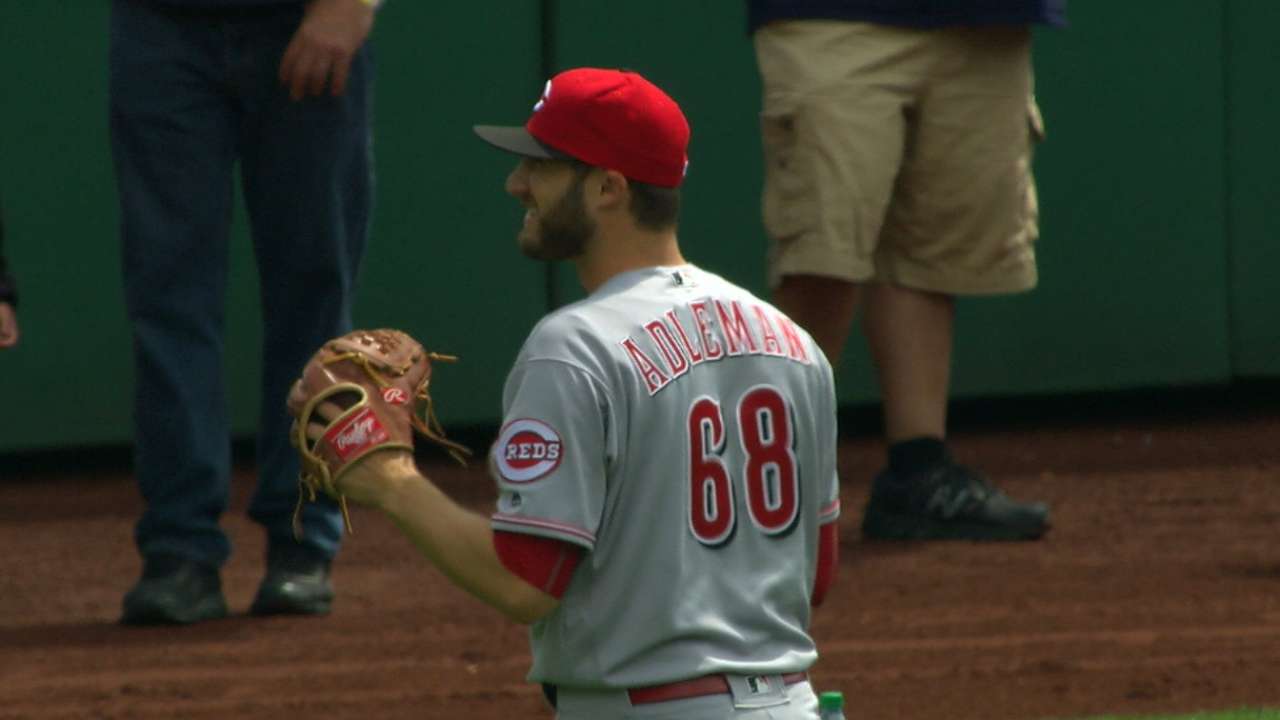 PITTSBURGH -- Right-hander Tim Adleman only found out the night before he would be making his Major League debut, but gave the Reds a strong spot start in place of right-hander Raisel Iglesias on Sunday afternoon at PNC Park.
With Iglesias on the 15-day disabled list with an impingement in his right shoulder, the 28-year-old stepped in and allowed two runs on three hits over six-plus innings with six strikeouts in the Reds' 6-5, 11-inning win over the Pirates.
"It was great," Adleman said. "Obviously, it was a dream come true. I just wanted to go out there and try to slow things down, make pitches and give the team a chance to win, and fortunately, I was able to do that."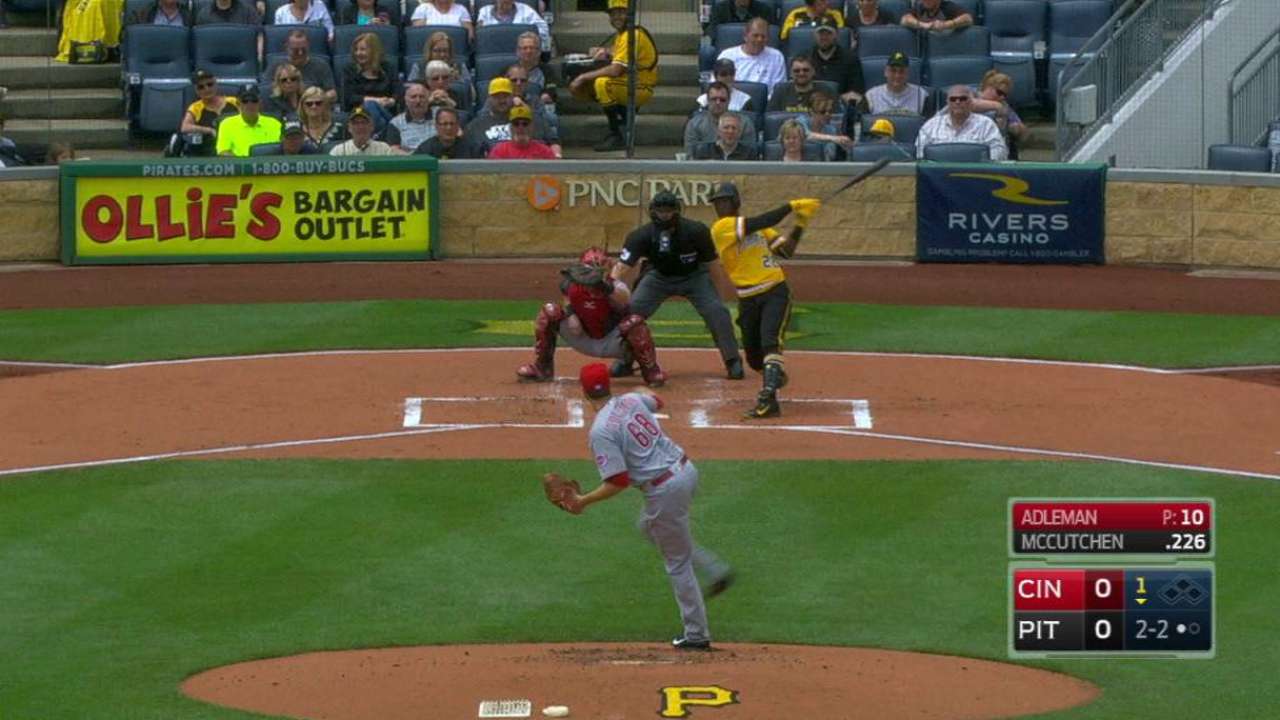 Adleman became the 12th rookie to start a game for the Reds over the last two seasons, and the eighth to make his Major League debut in a start -- Robert Stephenson and Tim Melville made their big league debuts this season, while Iglesias, Michael Lorenzen, Jon Moscot, Josh Smith and John Lamb made their debuts in 2015.
Adleman was not overmatched and held a Pirates lineup third in the Majors in runs scored (133) in check.
"You know that if you do too much nibbling, you get into bad counts," Adleman stated. "Hitters like the ones the Pirates have don't miss pitches when you get into bad counts, and you're forced to throw it over the plate, so I tried to get ahead early and make pitches and tried to keep them as off balance as possible, and try to get some early contact."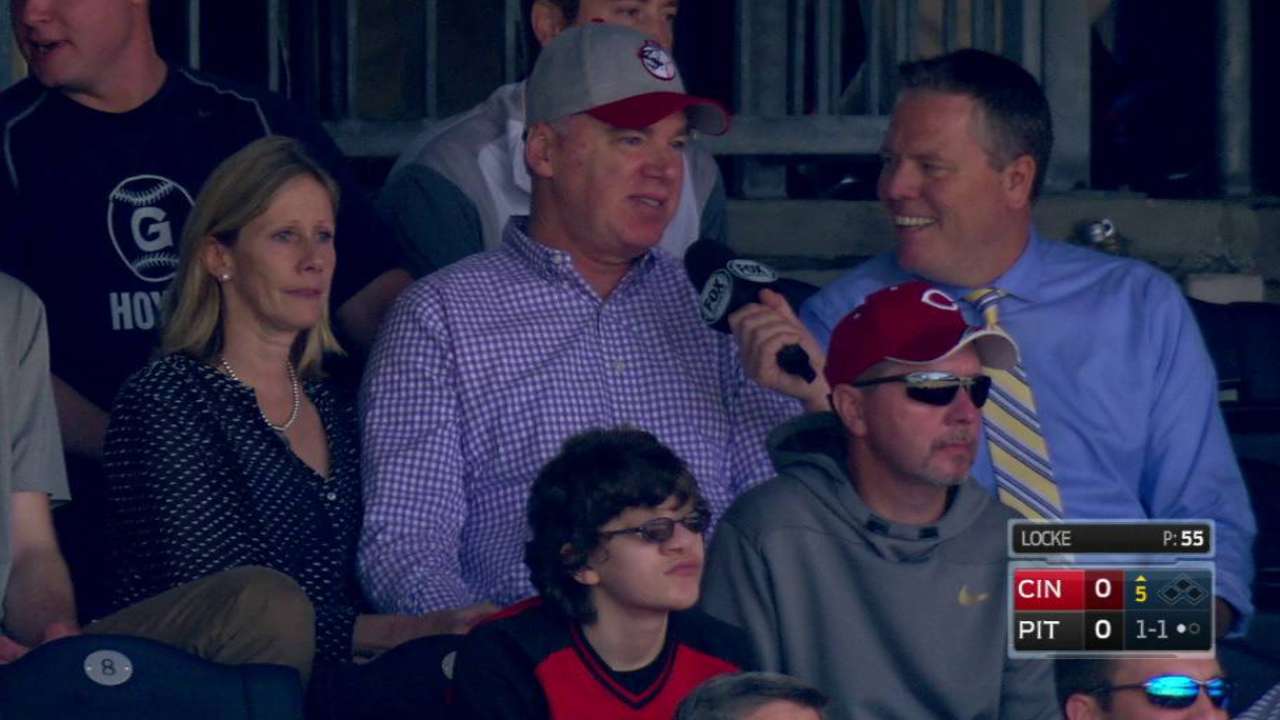 It was sweet for Adleman because 26 family members and friends attended the game.
George Von Benko is a contributor to MLB.com based in Pittsburgh. This story was not subject to the approval of Major League Baseball or its clubs.