Healthy Smith eager to join Red Sox bullpen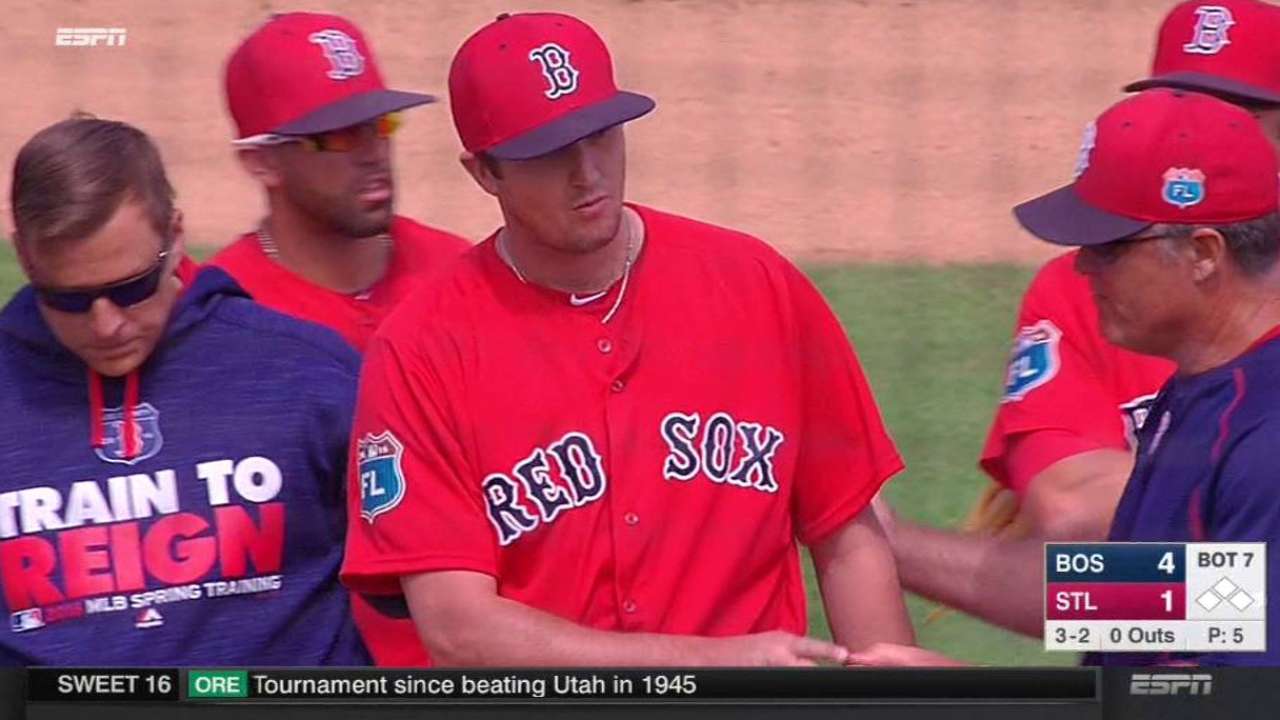 BOSTON -- It's taken six weeks, but Red Sox setup man Carson Smith finally feels 100-percent healthy.
The Red Sox activated Smith on Tuesday before the start of their series against the White Sox in Chicago. The club made room for him by optioning infielder Marco Hernandez to Triple-A Pawtucket after Sunday night's 8-7 win against the Yankees.
Smith, who sustained a flexor mass strain in his right elbow on March 21, pitched the second of back-to-back rehab outings on Saturday for Double-A Portland. The right-hander retired all five batters faced in the two games, striking out two and tossing just 21 pitches.
"I felt just as good both days and didn't have any setbacks," Smith said. "It felt good to be in a real game setting. I was throwing down in Florida, but that doesn't quite match up to game intensity.
"It's felt like an eternity, sitting there watching the games and cheering them on. That's all I could do down there in Florida. I just had to be patient and get back to being healthy."
Quinn Roberts is a reporter for MLB.com based in Boston. This story was not subject to the approval of Major League Baseball or its clubs.