Papi scores by narrowest of margins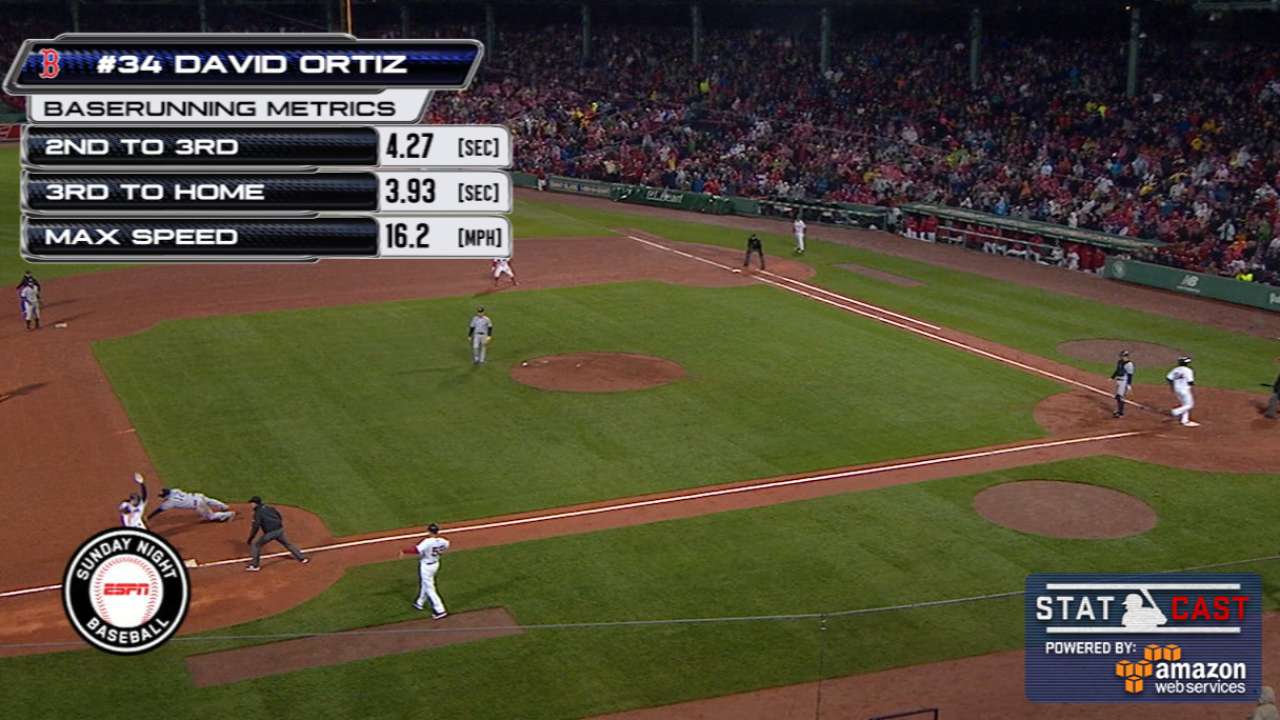 BOSTON -- As Brock Holt stroked a two-out single into center field in the third inning of Sunday night's 8-7 Red Sox win over the Yankees, David Ortiz had a pretty good idea he was going to score from second. Not only was the grass wet on a damp night, but he knows his former teammate Jacoby Ellsbury doesn't have a strong throwing arm.
Fortunately, Ortiz ran hard the whole way anyway. It made a difference in what wound up a one-run game.
With Hanley Ramirez going first to third, Ellsbury alertly threw to third base. The throw was a little short of the bag, but Yankees third baseman Chase Headley recovered and tagged out Ramirez at almost the precise moment Ortiz was crossing home.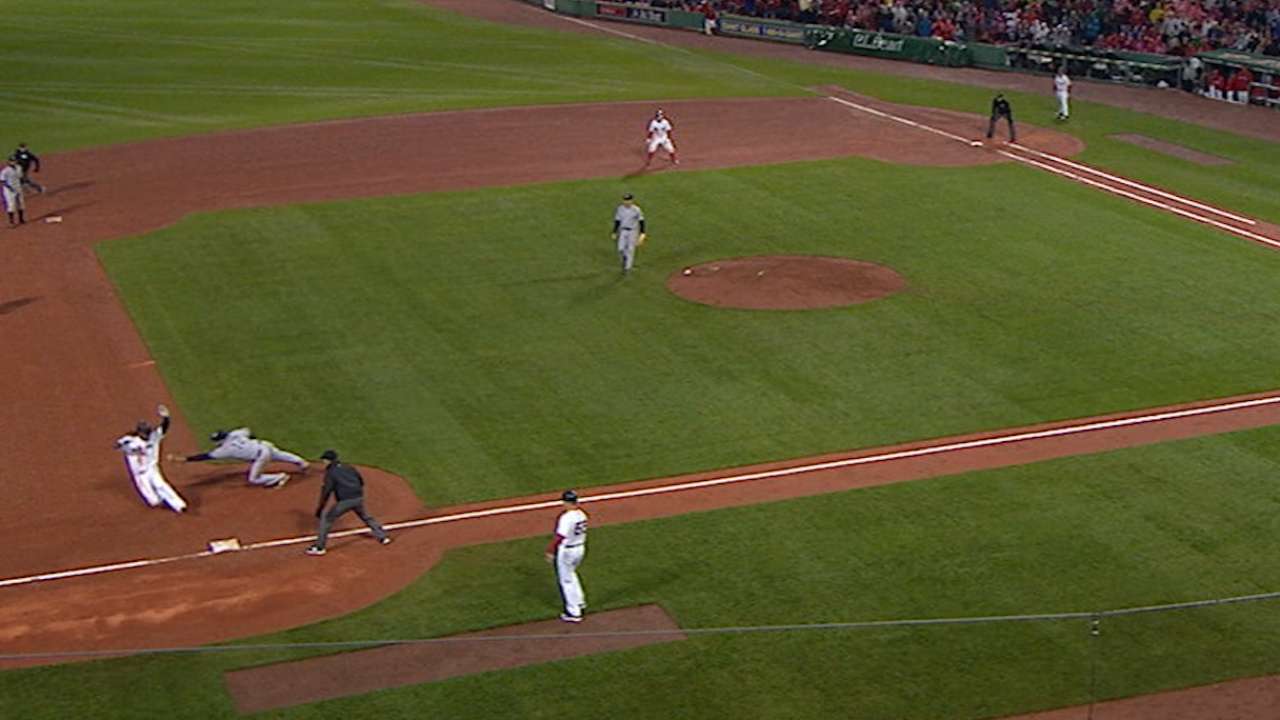 Home-plate umpire Alan Porter ruled that Ortiz crossed home before the tag, so the run counted and gave Boston a 4-3 lead. Yankees manager Joe Girardi issued a challenge, but there wasn't enough evidence to overturn it and the call was allowed to stand.
"That was close," said Ortiz. "That play is so confusing for whoever is trying to score because everything is happening behind you. Like the one that happens at second base, you sometimes have a view, but at third base? You don't expect the last out to be at third base. I had to haul."
According to Statcast™, Ortiz reached a top speed of 16.2 mph during his trek home. He had a secondary lead of 15.8 feet and got home in 8.20 seconds.
Ramirez went first to third in 8.46 seconds with a top speed of 17.3 mph.
"Yeah, we're going to push the envelope with our first-to-third movements, and David doesn't slow down to the point where it's a bang-bang play," said Red Sox manager John Farrell. "We get the benefit of a split-second in that case, and it turns out to be a pivotal moment."
Ian Browne has covered the Red Sox for MLB.com since 2002. Read his blog, Brownie Points, and follow him on Twitter @IanMBrowne. This story was not subject to the approval of Major League Baseball or its clubs.