Forgettable third inning hurts Koehler, Marlins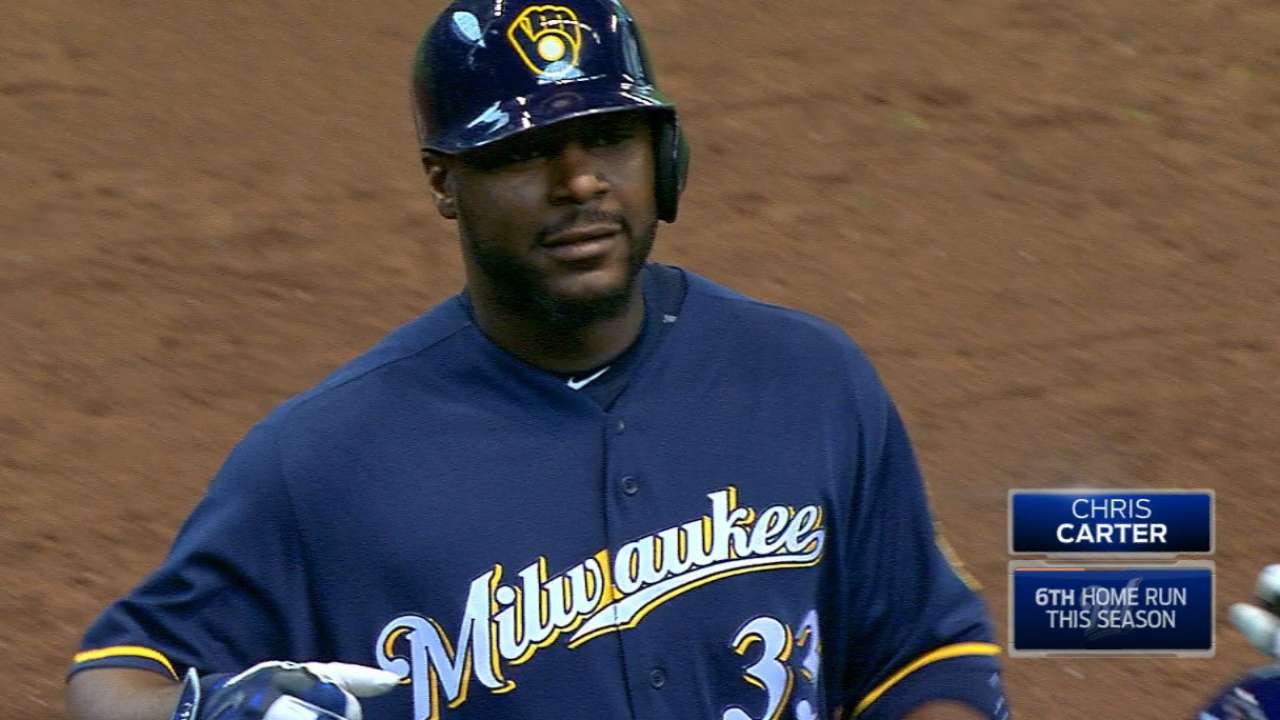 MILWAUKEE -- Tom Koehler didn't mince words in describing the shortest start of his Major League career.
"I didn't give the team a chance to win," Koehler said. "I expect a lot more from myself. I felt like that was a flat out embarrassing performance."
Koehler lasted just 2 1/3 innings and surrendered eight runs on eight hits, as Miami watched its seven-game winning streak get snapped in a 14-5 loss to the Brewers on Sunday afternoon at Miller Park.
After giving up two first-inning runs, Koehler tossed a scoreless second. He induced a groundout by Domingo Santana, who led the first off with a homer, to start the third. But the next six batters Koehler faced reached base before he was finally pulled after throwing 42 pitches in the frame.
"It was one of those games that just didn't seem like we were getting any outs," manager Don Mattingly said. "Tom is one of those guys who usually hangs in there and keeps pitching and battling, and today, it was just one of those days we weren't able to get any outs right there. Just didn't get us very far."
Koehler allowed consecutive singles to Jonathan Villar and Ryan Braun following Santana's groundout. Chris Carter kept the chain going with a two-run homer to put the Brewers up 5-1. Milwaukee loaded the bases on a single by Kirk Nieuwenhuis and consecutive walks drawn by Colin Walsh and Aaron Hill.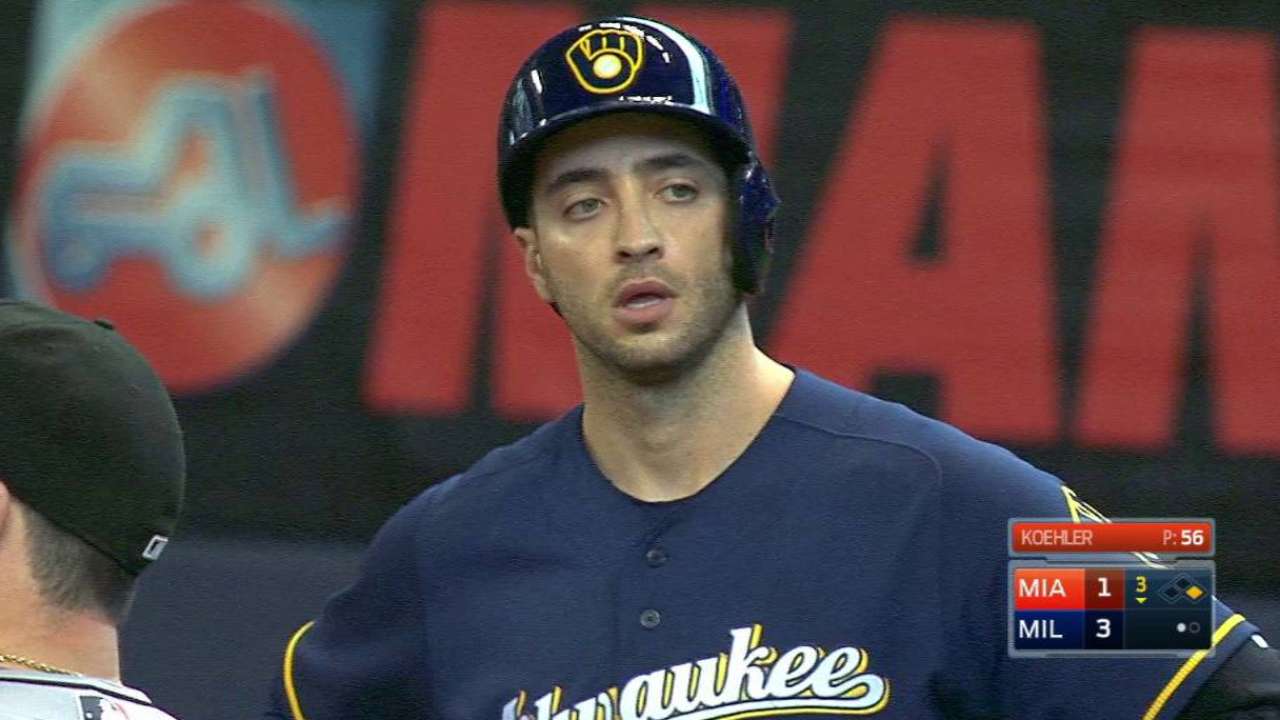 That was the end of the line for Koehler, who threw six or more pitches to five of the seven batters he faced in the third inning.
"I just never could gain any momentum on my side," Koehler said. "They did a good job of staying on the attack, and that's why we were in the situation we were [in]."
Code Ege permitted two of Koehler's runners to score, walking the previously hitless Martin Maldonado to force in a run, and surrendering a sacrifice fly to Brewers starter Wily Peralta.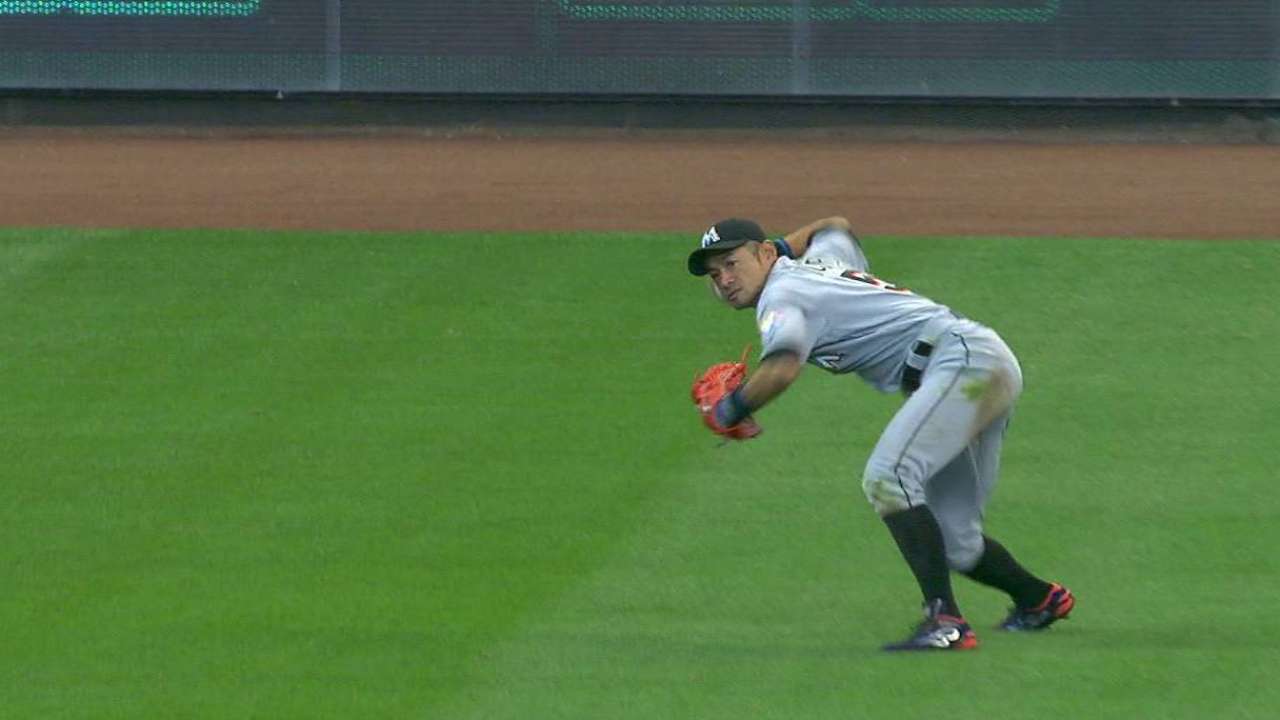 The inning completely got out of hand for the Marlins when Santana singled home a run and Villar added a run-scoring double. By the time Ege got Braun to fly out to end the frame, Marlins pitchers had thrown 60 pitches to 12 batters.
"We were in a little bit of a bind from the standpoint of usage of our 'pen and things like that, so we had to be careful [with] what we did," Mattingly said. "That [inning] kind of kept going."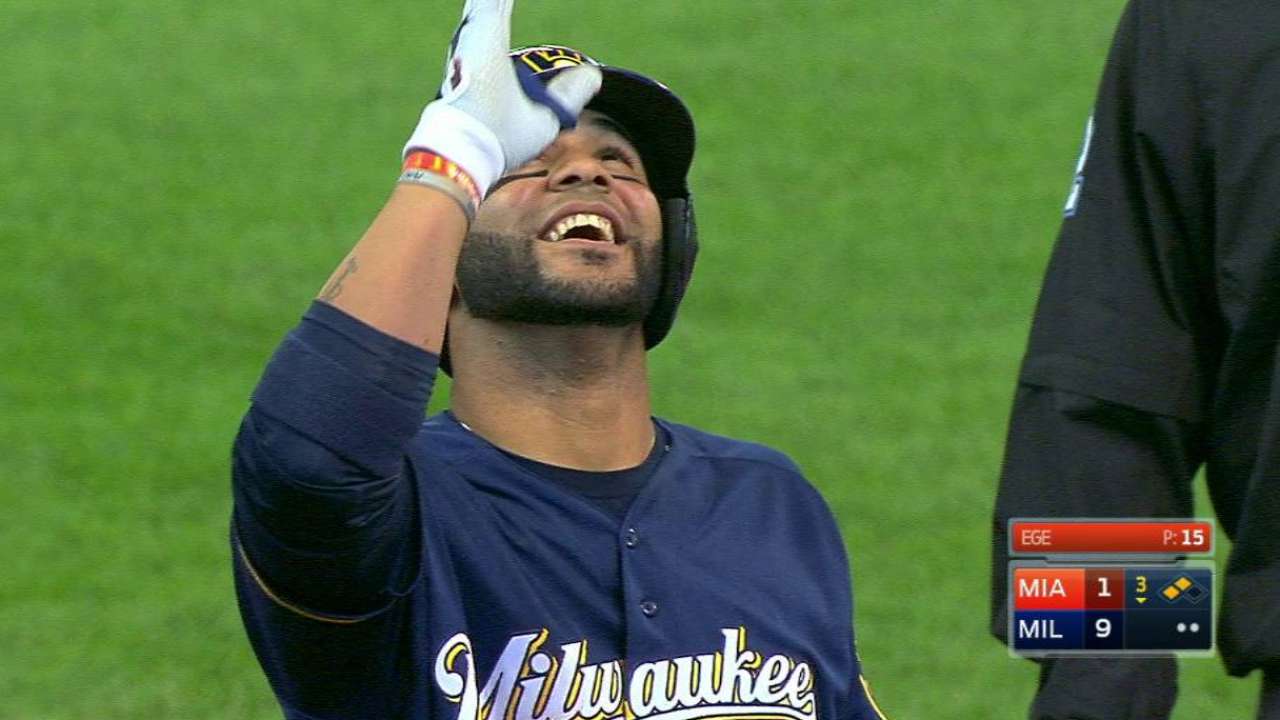 The eight earned runs allowed by Koehler were the most he has given up since being hit for nine earned runs in four innings against the Cardinals on June 15, 2013. It was also the second start of his career in which he didn't record a strikeout. He has lasted five or fewer innings in four straight starts and has an ERA of 7.25 on the season.
"I think it was just an off night for me and a good night for them," Koehler said. "I just have to move forward. There's not really anything positive to take from today. I have to try to erase it, get back to work and get back to pitching the way I know that I can."
Andrew Gruman is a contributor for MLB.com and covered the Marlins on Sunday. This story was not subject to the approval of Major League Baseball or its clubs.