Betances bitten by another costly long ball
BOSTON -- This was a weekend in which Dellin Betances made two high-profile mistakes, and because of that, the right-hander walked out of Fenway Park feeling as though he had cost the Yankees two victories.
Betances served up the game-winning blast on his first pitch out of the bullpen on Sunday, watching light-hitting Christian Vazquez turn on a 97-mph heater and send it over the Green Monster for a two-run homer in the Yankees' 8-7 loss to the Red Sox.
"It's a tough one today," said Betances, who has allowed homers in three straight appearances for the first time in his career. "I thought we were going to win this game. I made a mistake. I'll take the loss. I feel like it's my fault."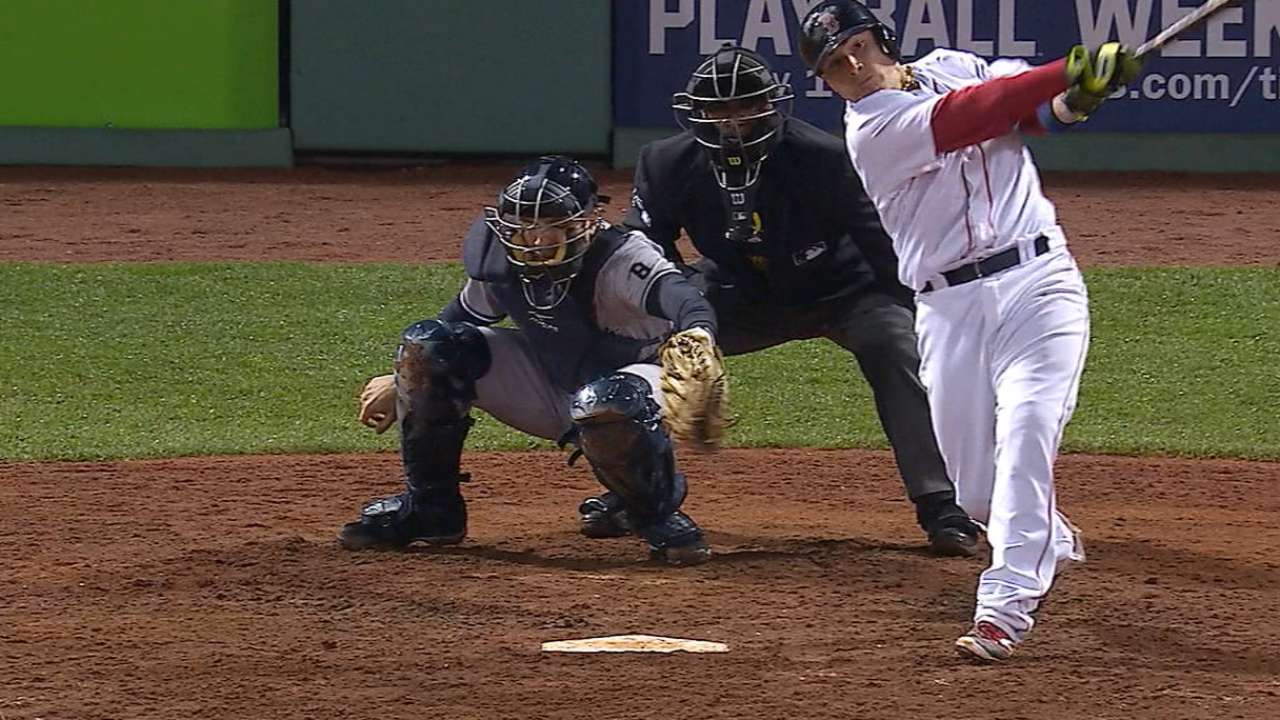 The loss was actually charged to Ivan Nova, who was pulled by manager Joe Girardi with two outs and a runner on first base and the game tied, 6-6, in the seventh inning.
Girardi said that he could have stuck with Nova, who had worked 1 2/3 innings in relief of starter Nathan Eovaldi, but the appeal of going to Betances -- an All-Star in each of the last two seasons -- made more sense with the Yankees trying to snap a four-game losing streak going into Monday's off-day.
"He had a fastball that ended up middle-in. He tried to go away with it," Girardi said. "The kid put a good swing on it, got the barrel to it, probably didn't try to do too much. It went out of the ballpark. Dellin is probably the least of my worries."
Maybe so, but the sudden trouble with the long ball bears watching. Betances allowed a homer to the Rangers' Brett Nicholas on Monday and snapped off a first-pitch breaking ball to David Ortiz in the series opener on Friday that was hit over the Monster for a two-run shot.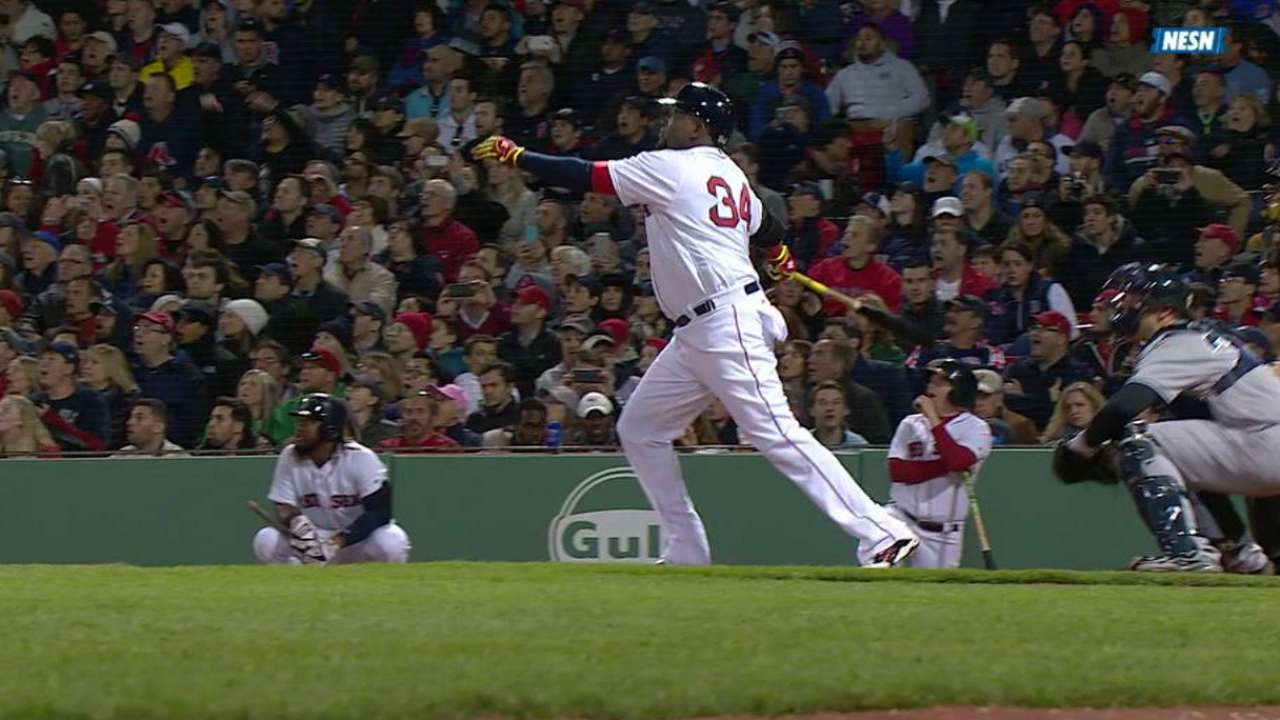 "I feel like my last two were pitches right over the plate," Betances said. "Today was right down the middle. The last one to Ortiz was a little up. Two mistakes, and they took advantage."
Betances allowed just six homers all of last season, and he didn't permit his third until Aug. 23.
"He's been so good," first baseman Mark Teixeira said. "He's arguably the best relief pitcher in baseball the last two years. The law of averages sometimes just catches up to you. That's baseball. Hitters are going to hit home runs. He missed his spot a bit. It happens."
Betances said he is not concerned with how the ball is coming out of his hand, noting that he feels "great" physically.
"It's not like I'm falling behind," Betances said. "Last year, in the second half, I was falling behind a lot and walking a lot of guys. I feel good. I'm pounding the strike zone. I just feel like I made two mistakes these last couple of games and they capitalized."
Bryan Hoch has covered the Yankees for MLB.com since 2007. This story was not subject to the approval of Major League Baseball or its clubs.