Hamilton shut down after aggravating knee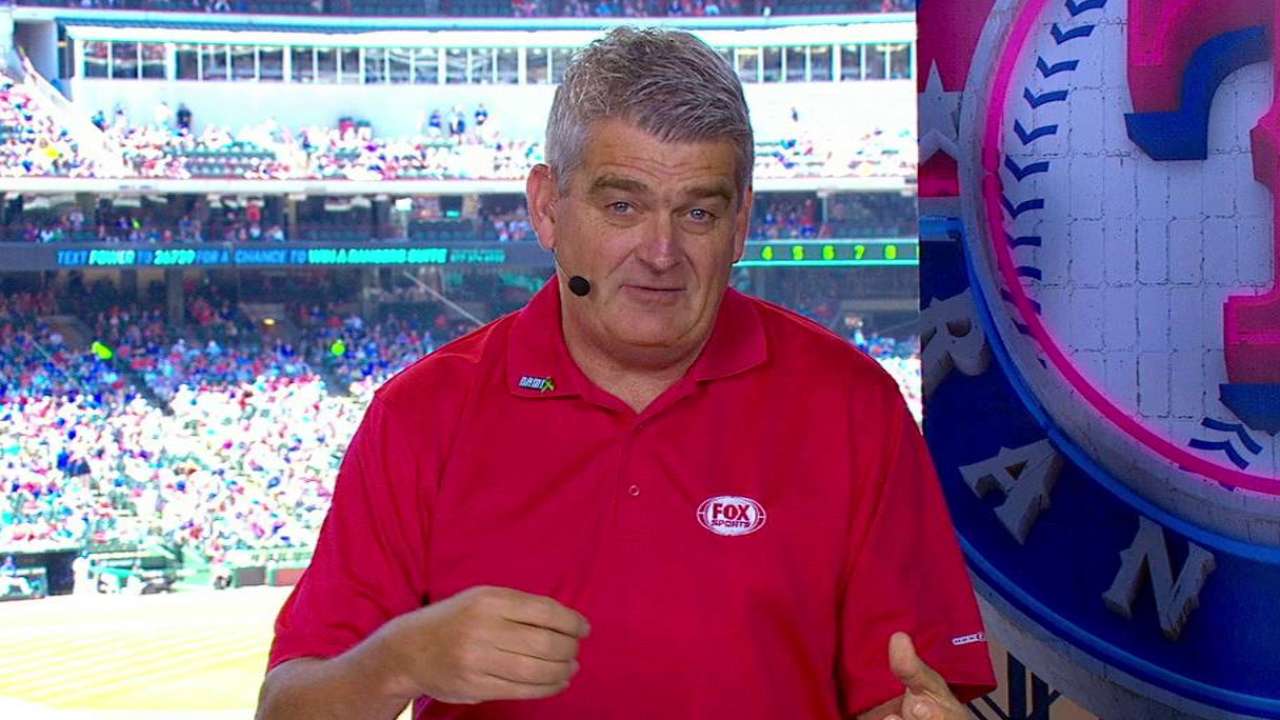 ARLINGTON -- Josh Hamilton's path back to the Rangers came to a halt again in his first rehab assignment for Double-A Frisco on Saturday night.
Hamilton, trying to battle back from left knee problems that kept him out of Spring Training, went 0-for-2 but reached on an error in his second at-bat; he was soon doubled off at second but aggravated his knee at some point during his jaunt halfway around the diamond.
"He had a kind of recurrence of a similar discomfort in his knee yesterday while he was running the bases," Rangers general manager Jon Daniels said Sunday. "He got an injection yesterday, he's going to take a few days off and hopefully restart [the rehab assignment] next week, probably next weekend.
"I feel for him as much as anything. We have a lot of guys playing really well right now, so our first thought with Josh is to get him -- I don't want to say 100 percent, because I'm not confident that the knee ever will be 100 percent -- but get him to where he can play comfortably with it."
Hamilton after first rehab game
As Daniels said, the Rangers have a glut of productive outfielders at this point, and it's not certain where Hamilton would fit. Getting Hamilton up to speed is not the dire need it was last season when Texas' outfield was thin early on.
"We're fortunate we have so many guys playing well with [Shin-Soo] Choo on the way back as well," Daniels said. "It's a different situation than I think it was a year ago with our roster and how that stacks up. I kind of look at anything we get from Josh going forward as kind of a bonus, almost, because we're real comfortable with the group that we have out there right now."
Dave Sessions is a contributor to MLB.com who covered the Rangers on Sunday. This story was not subject to the approval of Major League Baseball or its clubs.