Smith putting a charge in Mariners' offense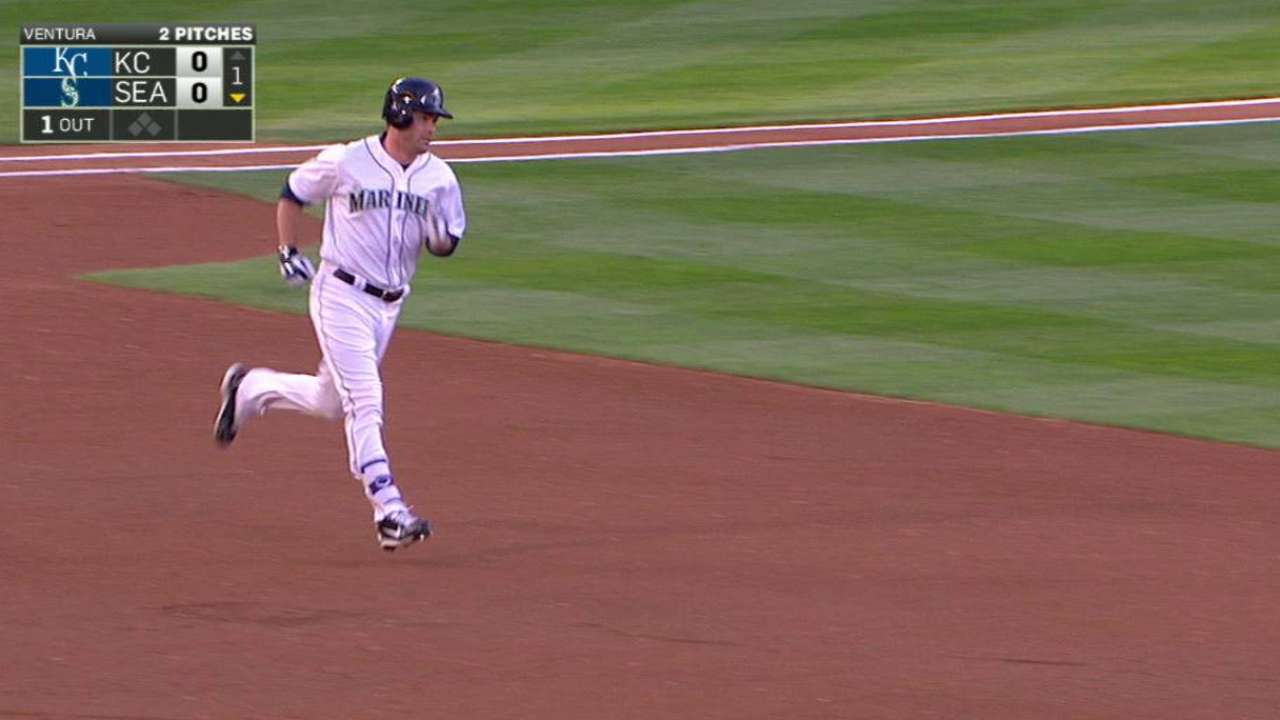 SEATTLE -- Two swings in a 24-hour span pretty much summed up the offensive side of Seth Smith's first month of the season.
Smith's solo homer off Royals starter Kris Medlen in the sixth inning was the Mariners' only hit in a 1-0 victory on Friday night in the series opener at Safeco Field.
On Saturday night, Smith lined a 95-mph fastball from right-hander Yordano Ventura over the wall in right-center for his fourth home run of the season, triggering a four-run first inning that helped propel the Mariners to 6-0 win.
Entering Sunday, Smith had hit safely in 11 of his past 13 starts, batting .326 (14-for-43) over that span with two doubles, three homers and eight RBIs, along with 10 runs scored.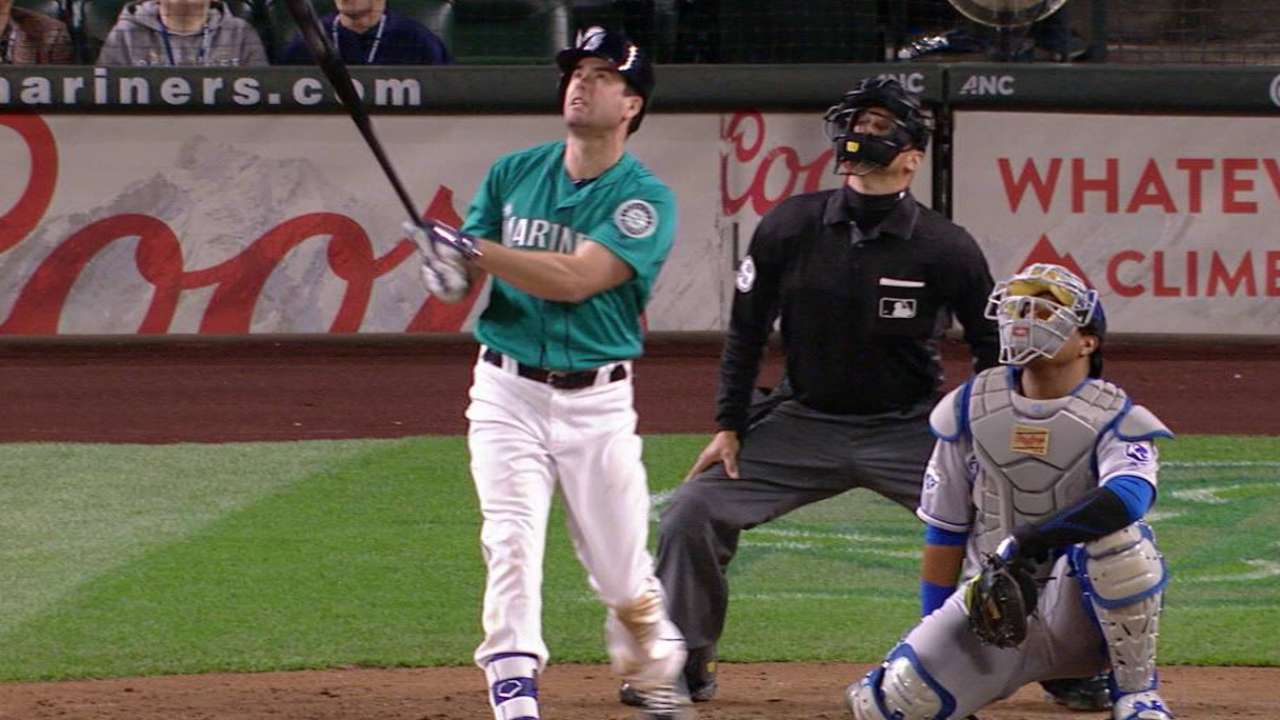 "I think his approach from the first day of Spring Training has been fantastic," manager Scott Servais said. "He's not trying to do too much. He's used the whole field. He's a guy they typically shift against a lot, and multiple times he's beat the shift because he is using the whole field ... just the quality of the at-bat and the consistency of it is great to see."
The left-handed-hitting Smith belted a career-high 17 homers in 2010, and 47 over a three-year span with the Rockies. But, he also had 14 homers in '12 with Oakland and 12 in '14 with San Diego, not known as hitter-friendly ballparks.
"I just try to have a good at-bat," said Smith, who hit 12 homers last season, his first with the Mariners. "If I'm able to get out in front of a fastball or get the barrel to it and try to hit hard … that's really all I'm trying to do is get a good pitch to hit and hit it hard."
During Smith's recent streak, the Mariners went 11-4 after a 2-6 start. Servais said Smith's veteran approach has rubbed off on the rest of the team.
"I think he's now at that point in his career where he knows who he is, doesn't try to do too much, and he stays within his game, which is awesome," Servais said. "It's been contagious. I think it's been led by him on how we're approaching our at-bats."
Jim Hoehn is a contributor to MLB.com based in Seattle. This story was not subject to the approval of Major League Baseball or its clubs.