Cash not ready to pair Rays pitchers, catchers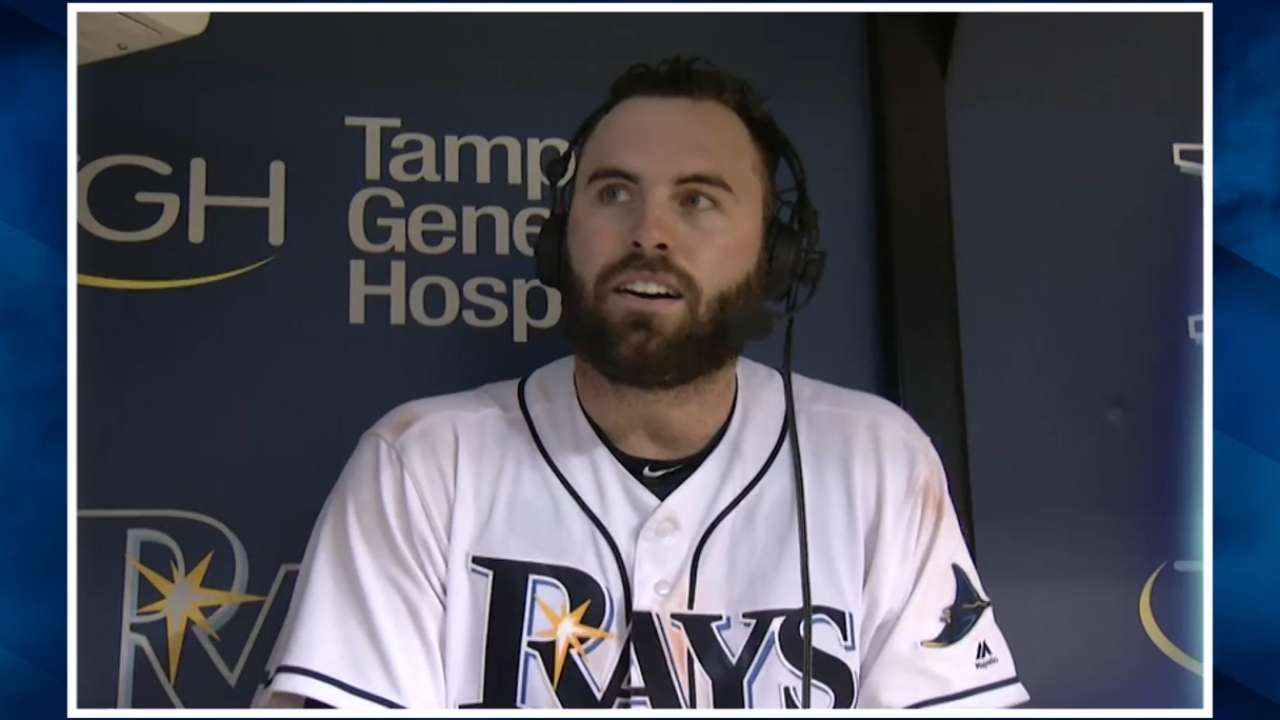 ST. PETERSBURG -- Chris Archer has pitched well in his past two starts following a less than auspicious beginning to his season. Has the fact that Curt Casali has been behind the plate in both those starts been a factor?
Perhaps, but Rays manager Kevin Cash isn't ready to establish a pet catcher situation between Casali and Archer for the simple fact it's too early. This despite the fact that Rene Rivera evolved into that guy for Archer last season.
"You do see those tandems that work really well that for whatever reason can get the most out of the pitcher," Cash said before Sunday's 5-1 loss to the Blue Jays. "I'm not saying that we have that this year with any specific catcher-pitcher matchup. Generally, that evolves. We'll find out more as the season goes through."
Casali, who got the game-winning hit Saturday night, has been getting most of the starts lately. Hank Conger started Sunday, but Casali had started seven of the previous 10 games.
Conger caught Archer's first four starts. And while Archer has enjoyed pitching with Casali behind the plate, he has felt comfortable with Conger catching his games as well.
Bill Chastain has covered the Rays for MLB.com since 2005. This story was not subject to the approval of Major League Baseball or its clubs.