Guerra to start Tuesday vs. Angels
Journeyman taking over Jungmann's spot in rotation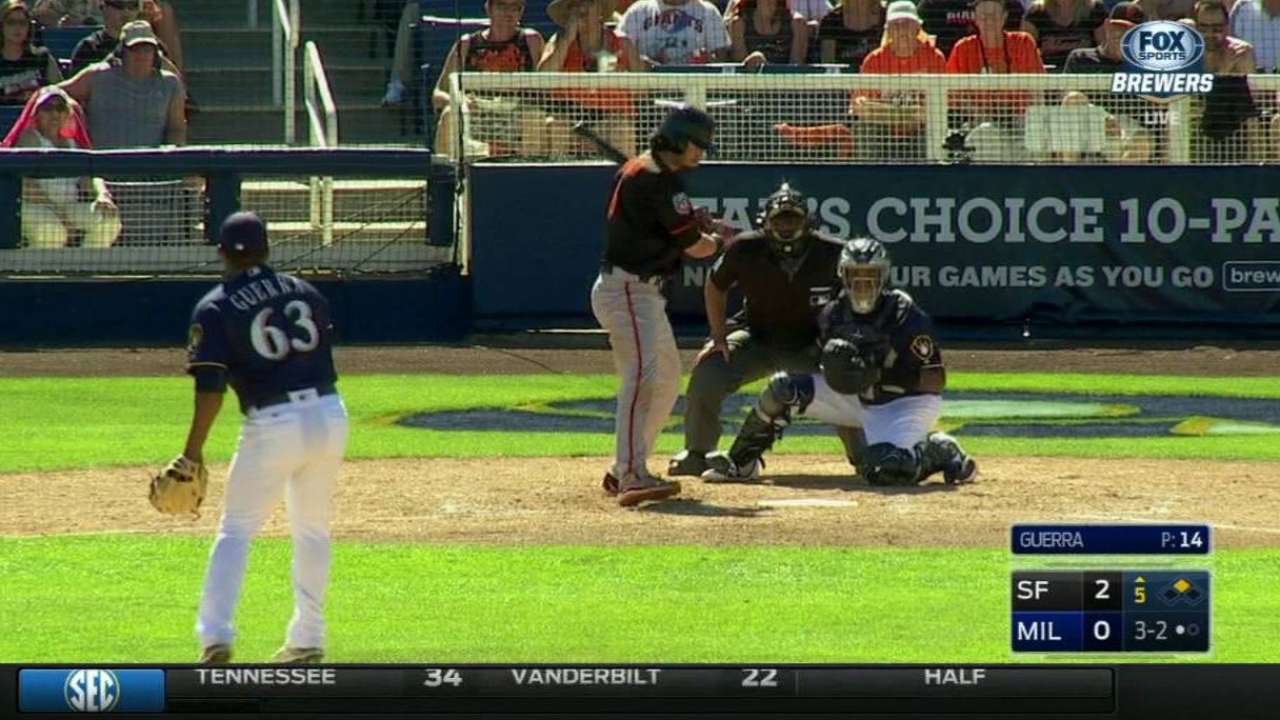 MILWAUKEE -- Opting for performance over prospect status, the Brewers will promote right-hander Junior Guerra to take Taylor Jungmann's spot in the starting rotation beginning Tuesday against the Angels at Miller Park.
A 31-year-old split-fingered fastball specialist with a fascinating backstory, including the distinction of being the first player acquired by new Brewers general manager David Stearns in October, Guerra gets the nod over the organization's top pitching prospect. Jorge Lopez, No. 3 overall on MLBPipeline.com's list of Milwaukee's top prospects, logged two encouraging starts last September, but he has an 8.79 ERA after four Triple-A starts, with 23 hits and 13 walks in 14 1/3 innings.
The Brewers also opted against calling up No. 4 prospect Josh Hader, who has a 0.78 ERA and 32 strikeouts after five Double-A starts. Hader was not under consideration this time, Brewers manager Craig Counsell said.
"[Guerra] was throwing the ball well," Counsell said. "We didn't see him as a starter in camp because of other priorities, but he's been a starter in winter ball and in most of his career. So we'll take a look and see what happens."
Because their starting rotation was set in Spring Training, the Brewers looked at Guerra for the bullpen. He opened as the No. 2 starter at Colorado Springs, going 0-2 with a 4.63 ERA for the SkySox, with consecutive quality starts on the road to begin the season, followed by two less productive starts in which he surrendered nine earned runs in 10 1/3 innings. He will pitch for the Brewers on Tuesday on seven days' rest.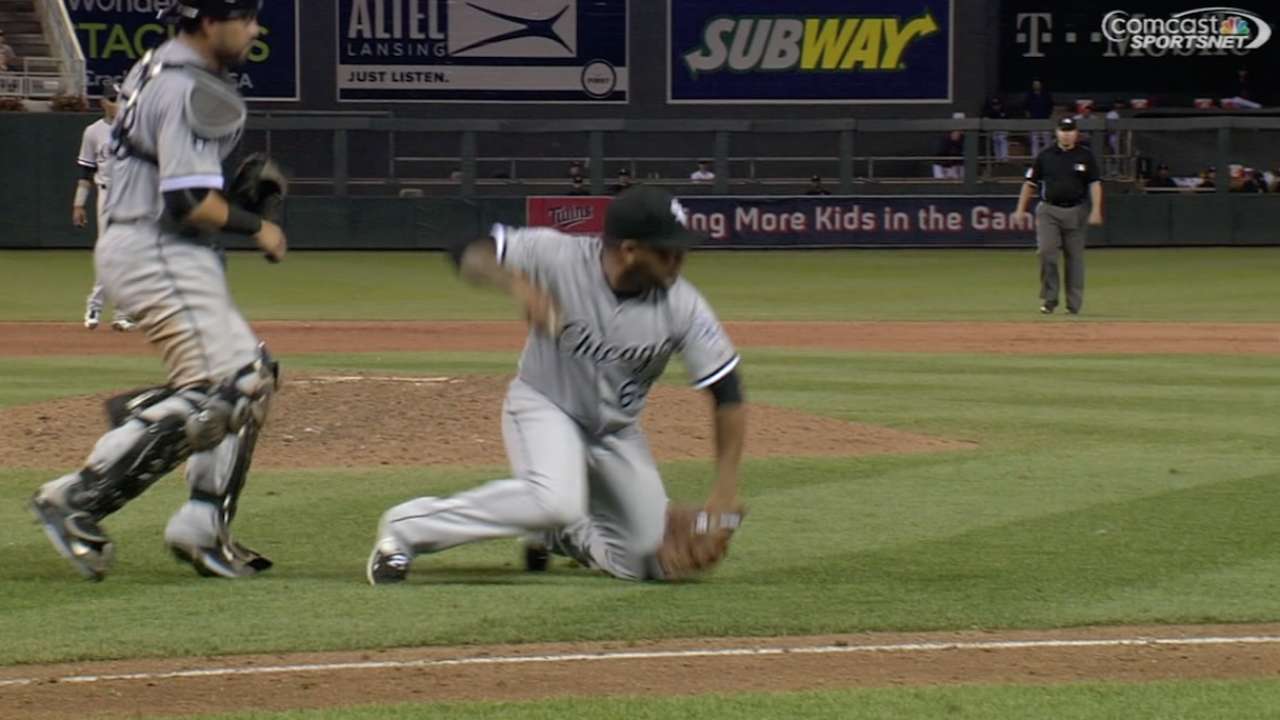 Milwaukee is the latest stop on Guerra's long baseball journey. Suspended 50 games in 2008 under the Minor League Baseball Joint Drug Prevention and Treatment program, Guerra was out of affiliated baseball until 2015, pitching everywhere from Venezuela to Kansas to Italy before signing with the White Sox organization last year and making it all the way up to the Majors for three relief appearances.
On Oct. 7, his third official day as GM, Stearns claimed Guerra off the waiver wire.
"I think it indicates a real love for what you do, to take the journey he's been on," Counsell said of Guerra in Spring Training. "It had to feel pretty far away for him."
The Brewers will have to make a move before Tuesday's game to add Guerra to the active roster. They hope he can help a starting rotation that finished April with a 6.32 ERA while going 5-for-23 in quality starts, worst in the Major Leagues on both counts. Jungmann was 0-4 with a 9.15 ERA in four starts before his demotion.
Adam McCalvy has covered the Brewers for MLB.com since 2001. Follow him on Twitter @AdamMcCalvy, like him on Facebook and listen to his podcast. This story was not subject to the approval of Major League Baseball or its clubs.