Eaton's fine bunt puts winning rally in motion
White Sox outfielder also makes stellar catch in 9th vs. Orioles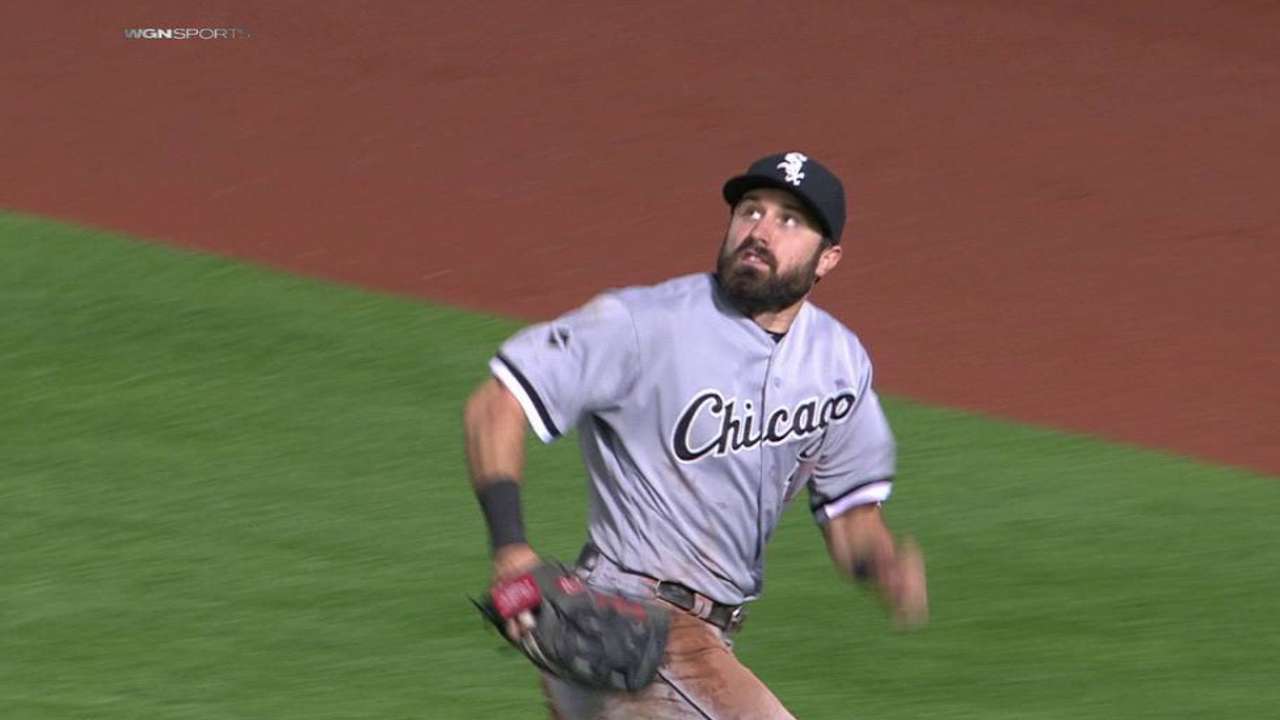 BALTIMORE -- The White Sox belted two homers in their 8-7 win over the Orioles on Saturday night. Yet it was Adam Eaton's purposeful bunt that started the winning rally in the ninth, while his glove work in the bottom of the frame preserved that narrative.
Chicago scored three runs in the eighth -- capped by Todd Frazier's go-ahead two-run homer -- only for Baltimore to tie the game in the bottom half on Chris Davis' two-run double. With two out in the top of the ninth, Eaton had no interest in taking real swings against Orioles closer Zach Britton. The two batters before him went down on strikes without offering any resistance to the hard-thrower.
"I don't think I could have hit it normal," Eaton said. "He's filthy. I actually told [Orioles catcher Matt] Wieters before that pitch, 'You going to wish me good luck?'"
That's when Eaton created his own luck and found a way to get on base.
"In my head I was going to bunt off him three times if that's what it took," he said. "I was just going to get it down, give myself a chance."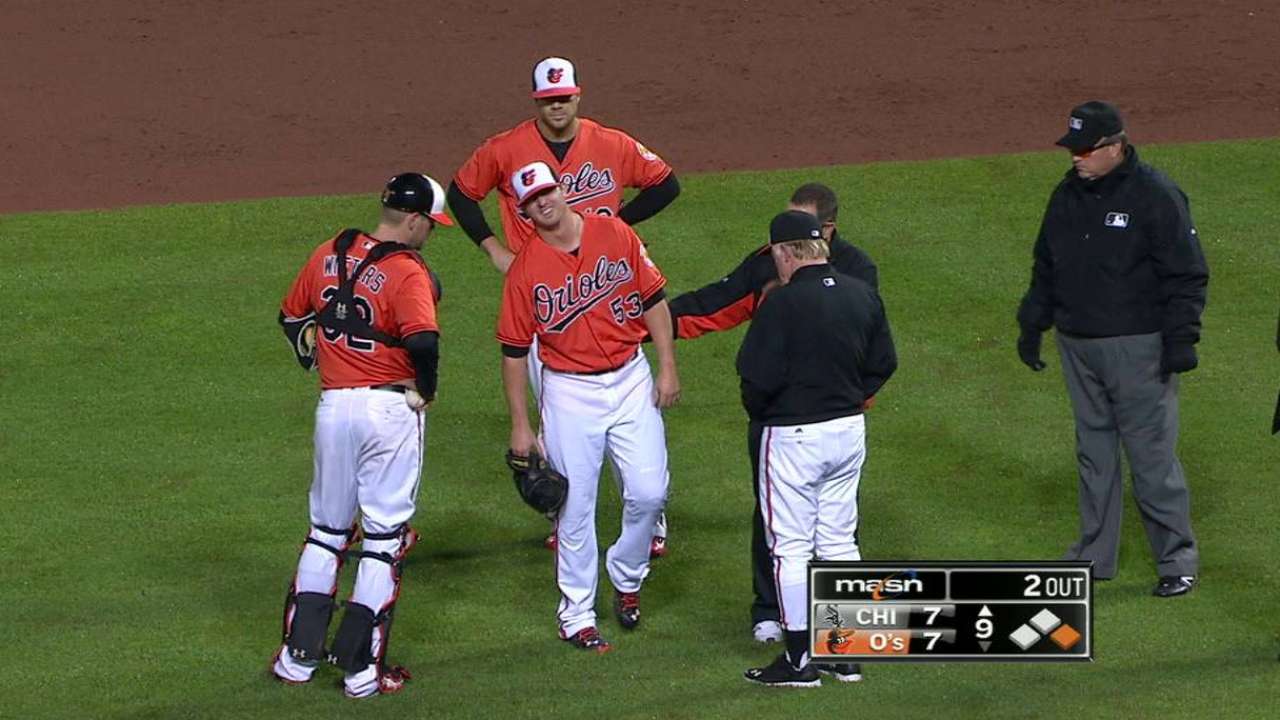 Eaton got the bunt down and reached first. Attempting to field the bunt, Britton came up hobbling and left the game with a left ankle sprain. Vance Worley entered and promptly walked Carlos Sanchez before surrendering the eventual game-winning run on Jose Abreu's single.
This drama came after Frazier's two-run homer in the eighth gave the White Sox a short-lived lead and took starter Mat Latos off the hook. It also came before Eaton, now working as the right fielder, made a diving catch on Wieters' line drive toward the right-center gap leading off the bottom of the ninth.
"He's done that all year," manager Robin Ventura said of Eaton's defense. "Him moving over into right -- a good move for him, but a better move for us."
Clearly, the White Sox made moves in April. Saturday's victory improved their record to 18-8 and matched the franchise record for most wins in April.
"I don't know what it is," Abreu said through a translator about the strong start. "I guess it's because all the energy and good vibes we have right now, working hard every day and rooting for each other to win the games. It doesn't matter if we're behind late in the games because we have confidence in ourselves that we can go back and win games."
That's true even if Eaton's lack of confidence swinging against Britton sparked the latest triumph.
"We got the job done," Eaton said. "Good team win. Not really how we drew it up, but it shows character with the team for sure."
Ben Standig is a contributor to MLB.com based in Baltimore. This story was not subject to the approval of Major League Baseball or its clubs.