MLB.com Columnist
Barry M. Bloom
City of Boston trying to hold on to hero Ortiz
Red Sox legend has become the 21st century version of Babe Ruth for Boston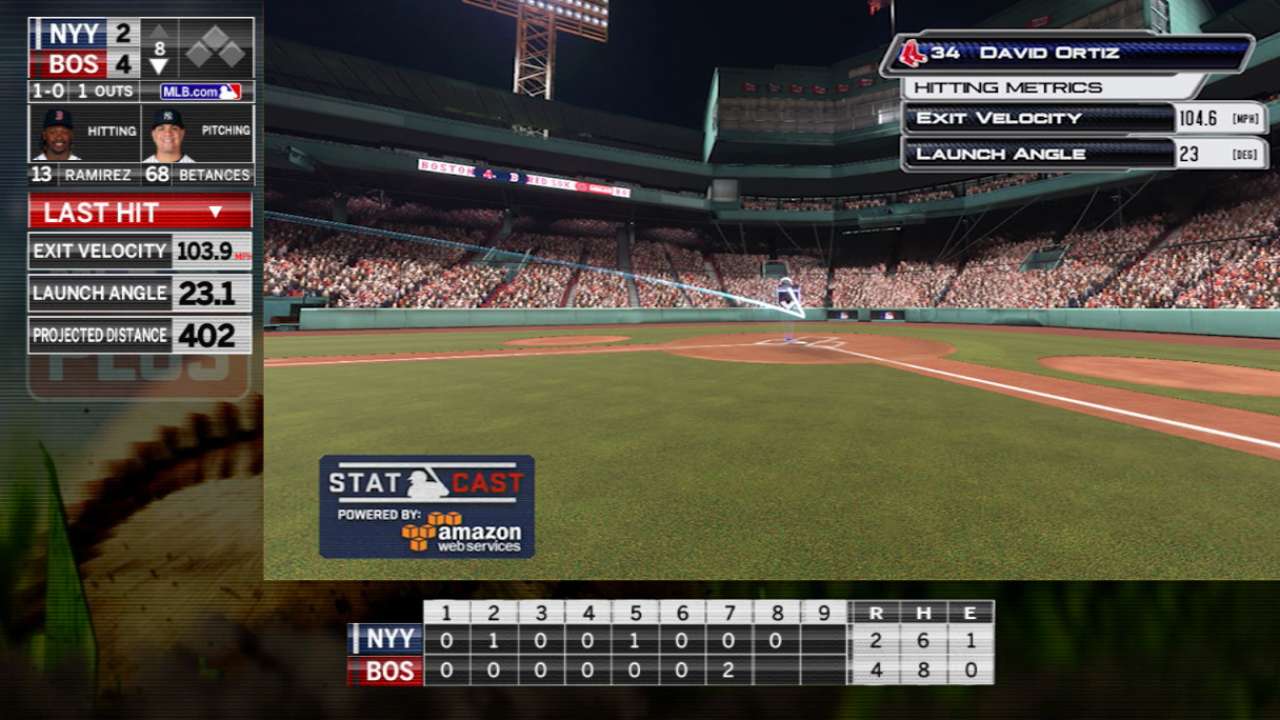 BOSTON -- David Ortiz is having such a good start to what he has designed as his final season that all kinds of stories have been floating around about Big Papi possibly returning next year.
One such tale reached the Yankees clubhouse at Fenway Park. Alex Rodriguez said he'd heard that Ortiz wanted to return and play only home games, just like Roger Clemens. The Rocket retired so many times and in so many different ways it still wouldn't be surprising for him to make another appearance.
Just add that one to the list of growing tall tales about the future of one of Boston's signature baseball players. And Big Papi is having some fun with it.
"Oh, I was just trash talking when I said that," Ortiz said prior to Saturday's rematch between the two rivals a night after his two-run, go-ahead eighth-inning homer defeated the Yankees. "I'm going to be asked that all season. Got to come up with different answers to it."
What makes the situation even more tantalizing is that the Red Sox have a $10 million club option on his contract for 2017.
Still, Ortiz said he's quitting. His legs are beat up and he's ready to go.
"Um, well, it's going to happen. I'm going to plan to enjoy my retirement. If I get bored, I'll just call the Red Sox and ask them to activate me again," he said.
Like A-Rod, Ortiz is a sprite young 40. But unlike A-Rod, after Saturday night's 8-0 rout of the Yankees, Ortiz is hitting .321 with five homers and 19 RBIs. He was 2-for-3 in the game with another homer. The rest of his slash line is an excellent .402 on-base percentage and 1.016 OPS. If he remains healthy and on that pace for the next five months, Ortiz will keep getting those type of queries.
"That's just a natural question to ask," Red Sox manager John Farrell said. "I think David has been really clear and where he stands on that. But by no means there's nothing to suggest that he's already there."
Three years ago, it was the same routine for Yankees closer Mariano Rivera as he toured the Major Leagues in his final season picking up gifts and 44 saves along the way. Mo blew a few saves in 2013, but those 44 matched his high during the last nine years of his career, which he hit three times.
All that season, the great Rivera had to fend off questions about a possible return. He dismissed the notion as out of hand and retired as planned, putting him on a direct line to be voted into the National Baseball Hall of Fame in 2019, the first time he's on the ballot.
Two years ago, as Yanks captain and shortstop Derek Jeter struggled to the end with a .256 average and .304 on-base percentage no one queried him about coming back. He was playing with a plate and screws in a shattered ankle and literally limped to the finish.
Jeter, as only he could do, had a storybook ending, hitting a game-winning single in the bottom of the ninth to beat the Orioles in his last at bat ever at Yankee Stadium and an infield single on the final Sunday of the season at Fenway Park. With that, Jeter was replaced by a pinch-runner and sailed off into book publishing.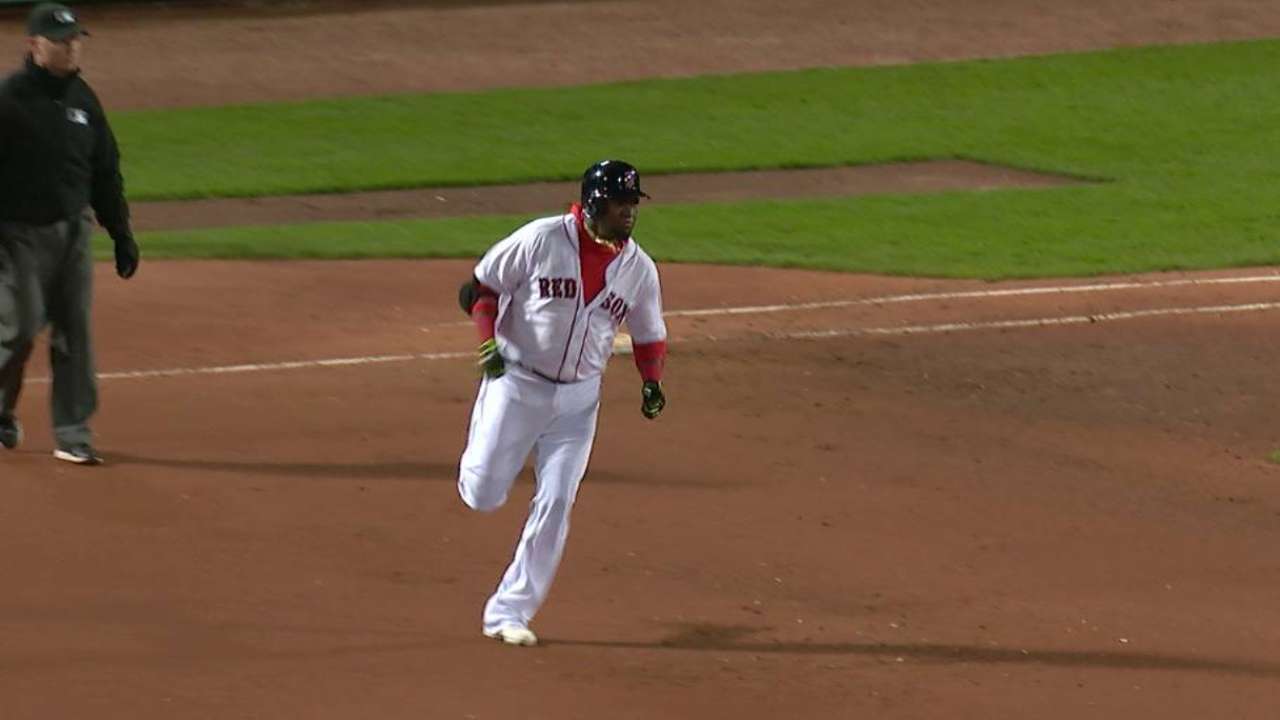 As fate would have it, Ortiz is projected to play his last road game at Yankee Stadium on Sept. 29 and will end his career at home against the Blue Jays three days later. The situation is ripe for plenty of drama.
During the past four seasons, Yankees manager Joe Girardi has worked through the final seasons of Jorge Posada, Rivera, Jeter and the reintegration of Rodriguez after a year-long suspension.
Girardi's advice to Farrell was simple.
"What I tried to do was enjoy the player's last year because you knew that they wouldn't be around," Girardi said, "especially players in a sense that have meant so much to an organization."
Jeter and Mo played on five World Series winners for the Yankees during their years in New York. But that's just five of 27 and stars like Babe Ruth, Joe DiMaggio, Yogi Berra, Mickey Mantle and Reggie Jackson played on multiple World Series champs and pennant winners.
What Ortiz has done during his 14 years playing for the Red Sox is singular in Boston's modern baseball history. With the lefty-swinging designated hitter ensconced in the cleanup spot of a constantly revolving lineup, he led the Red Sox to World Series championships in 2004, 2007 and 2013, the only man who played on all those teams.
In 2013 against the Cardinals, Ortiz had a World Series of historic proportions, hitting .688 with a pair of homers and six RBIs and was named MVP. His OPS for that Series was an off-the-charts 1.948.
"His name is the same sentence as the greats in this organization," Farrell said. "I think Ortiz is in that grouping."
That sentence includes Hall of Famers Ted Williams, Jim Rice, Carl Yastrzemski and Ruth. Only Ruth won three World Series titles with the Red Sox. Prior to the Ortiz era, the Red Sox hadn't won the World Series since 1918, when Ruth pitched for the team.
For the Red Sox, that's the comparison: Ruth and Ortiz, Ortiz and Ruth. And it's no wonder that fans are desperately trying to hold on to him.
"I don't know if we'll be able to put into context what he means to this organization, to this city and to everyone who's worn this uniform," Farrell said.
So much has been written about the sale of Ruth to the Yankees for $100,000 after the 1919 season. But equally, the signing of Ortiz as an unheralded free agent in 2003 for $1.25 million was probably more significant.
Ortiz lifted the Curse after 87 years. Only the gods that control baseball know when this will happen again. And that's what makes the conclusion of this particular era for the Red Sox so poignant.
Barry M. Bloom is a national reporter for MLB.com and writes an MLBlog, Boomskie on Baseball. Follow @boomskie on Twitter. This story was not subject to the approval of Major League Baseball or its clubs.