Nieves reflective on his no-no after watching Conley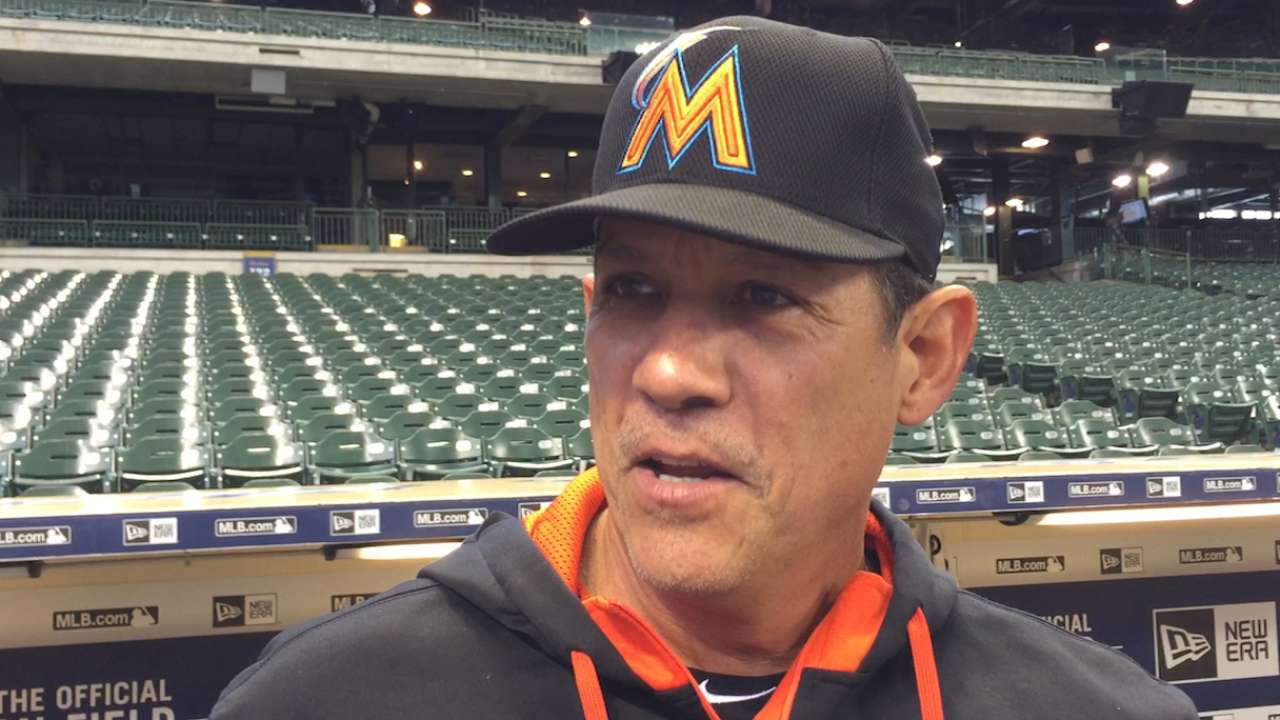 MILWAUKEE -- An hour before the Marlins took batting practice Saturday, Juan Nieves caught up with Bill Schroeder, his batterymate when he threw the only no-hitter in Milwaukee Brewers history on April 15, 1987.
Nieves, now in his first season as Miami's pitching coach, nearly witnessed one of his young pitchers make history in Friday night's series opener in Milwaukee.
Adam Conley took a no-hitter through 7 2/3 innings before being removed at 116 pitches by Marlins manager Don Mattingly.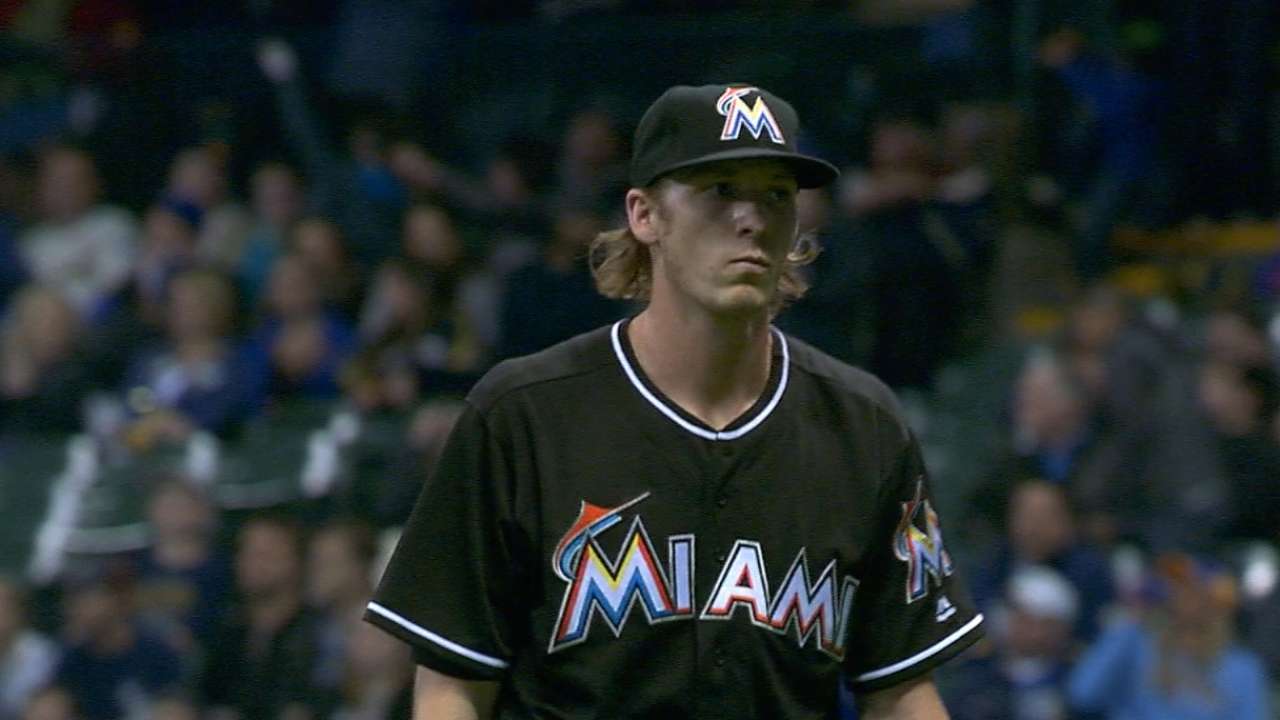 "He's a lot better than I was, by all means," Nieves said of Conley. "[It brought back] some memories late in the game. When you start getting deeper in the game -- seventh or eighth inning -- you start thinking about it a little bit.
"I was hoping for that great catch or great play early in the game. That's usually a stamp that you have a chance at a no-hitter."
Pitch counts weren't officially kept when Nieves no-hit the Baltimore Orioles at Memorial Stadium in his second start of the 1987 season. There's no record of how many pitches Nieves threw that night, but he did walk five batters.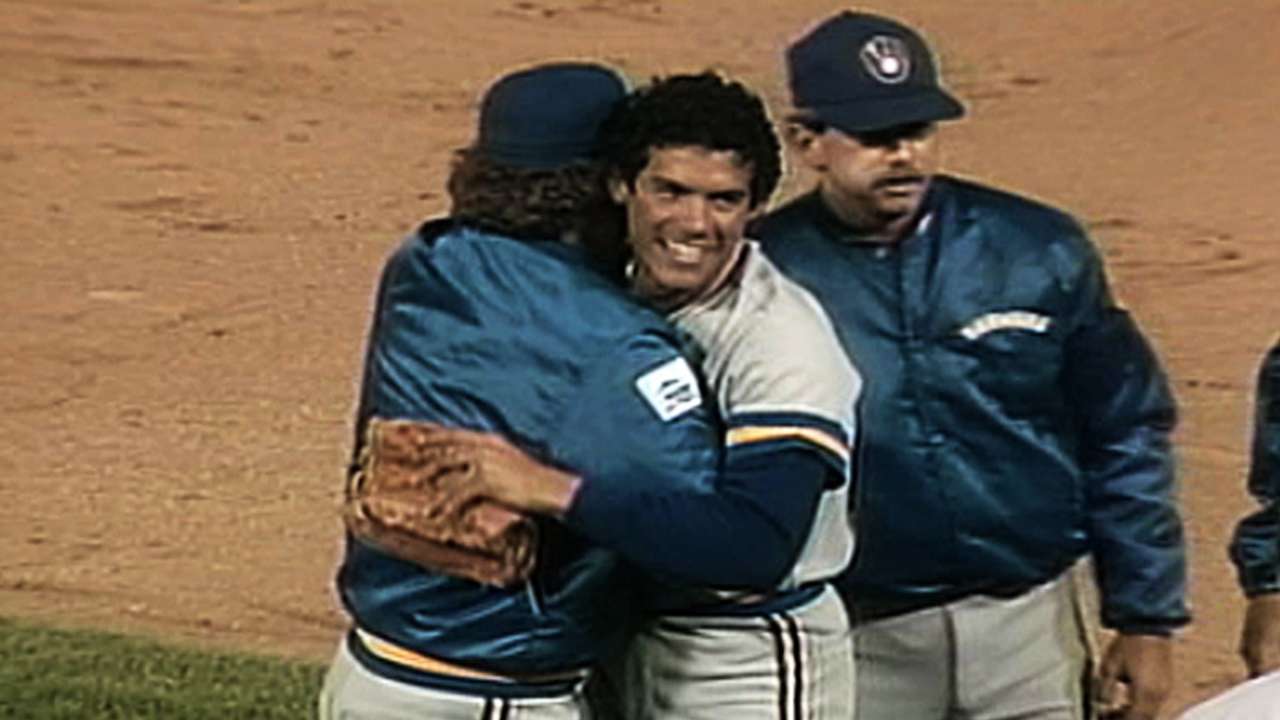 Nieves pitched in just 94 Major League games and didn't appear in the big leagues after suffering an arm injury in 1988.
"I think I paid the consequences of that," Nieves said. "Bad delivery. I think that's why people are so concerned about pitching now. It is a commodity to have great pitching."
Conley was disappointed to be pulled four outs shy of completing a no-hitter, but he also was appreciative of Mattingly and Nieves looking out for his long-term health.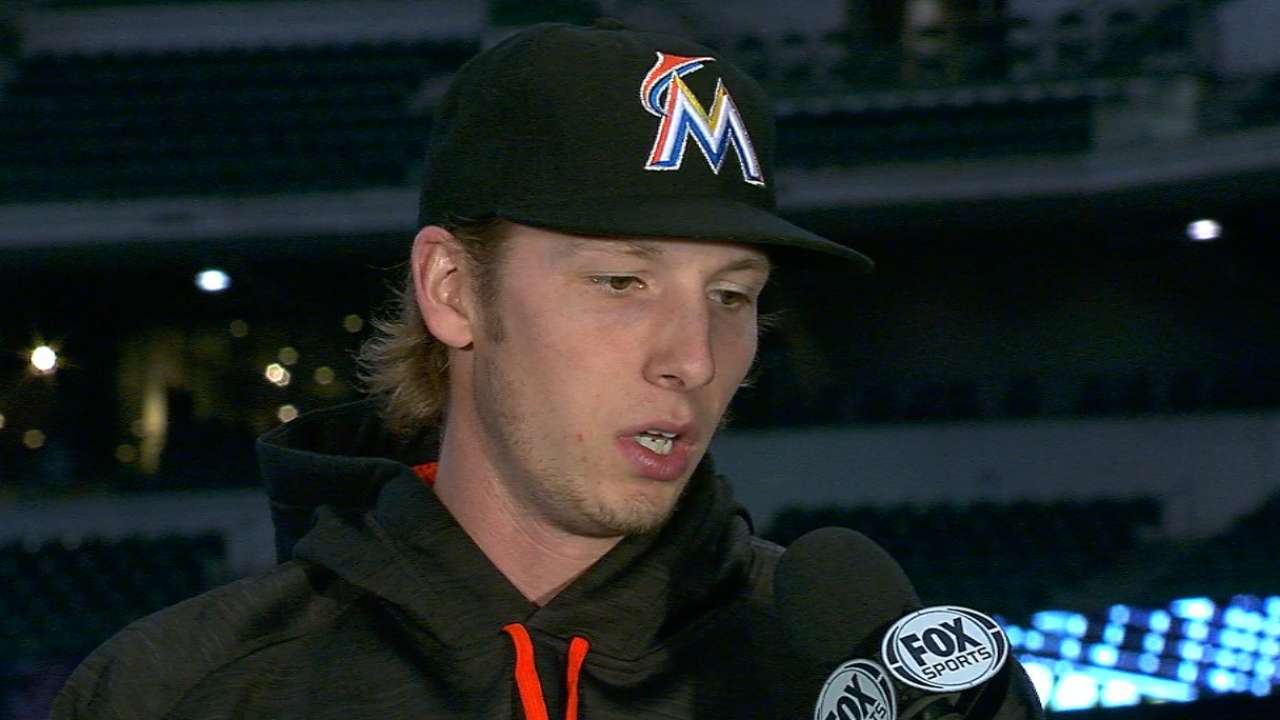 At 25 years old, Conley had never thrown more than 106 pitches or worked into the eighth inning in any of his previous 15 Major League starts.
"I know that he was disappointed," Nieves said. "He said to me, 'If I wouldn't have walked two guys in the fourth or a walk in the seventh or eighth, you never know.' I said, 'You are absolutely right. You take accountability for it. That's very important.'"
While the Marlins have five no-hitters in their 24 years of existence, the Brewers have just one since moving from Seattle in 1970.
"I wish the fans here could see one here," Nieves said. "I see CC [Sabathia] coming in, [Yovani] Gallardo and Jaime [Navarro] -- good pitchers have been through here. I'm hoping one day I turn on the TV and a Brewers pitcher throws one here so the fans get a taste of that."
Andrew Gruman is a contributor to MLB.com who covered the Brewers on Saturday. This story was not subject to the approval of Major League Baseball or its clubs.