Despite funk at plate, Yankees aren't panicking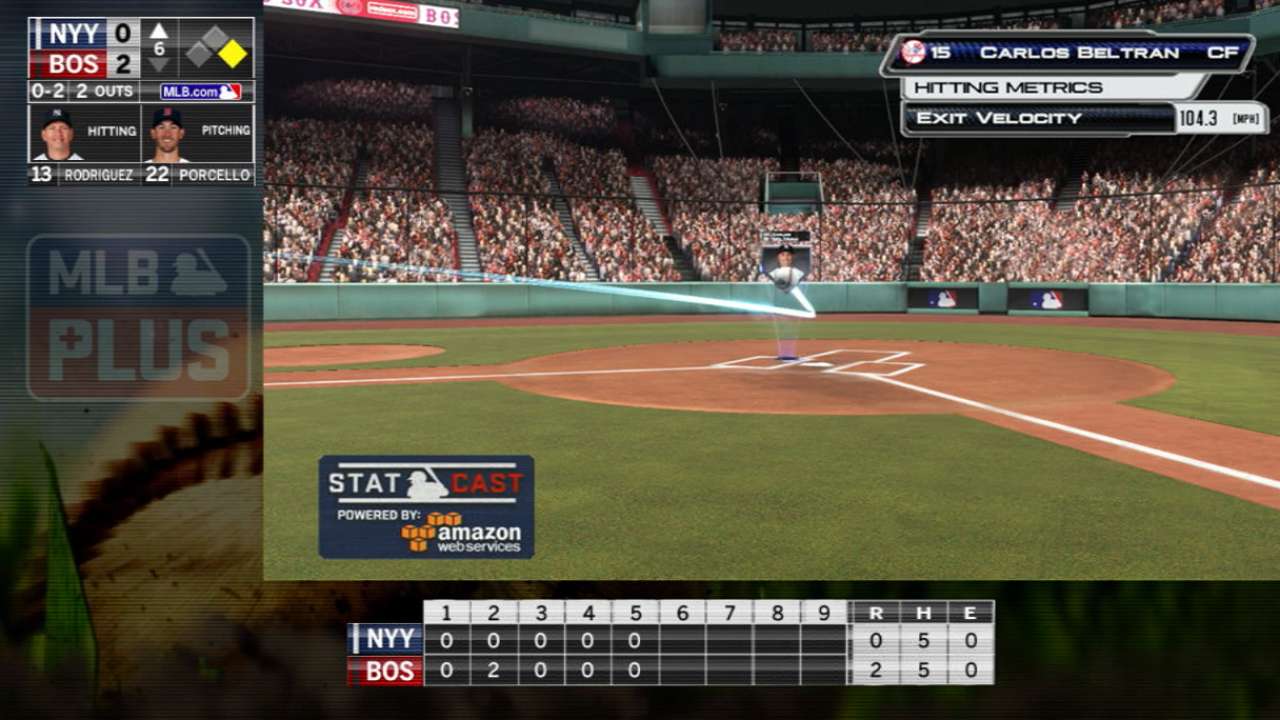 BOSTON -- The forecast for the Yankees was that they were going to score runs in bunches and might have to deal with some shaky outings from their starting pitchers, but they would utilize their power bullpen to make sure that they locked down the leads they carried through six innings.
Speaking after Saturday's 8-0 loss to the Red Sox, Carlos Beltran said that he refuses to believe that this Yankees team just might not be as good as everyone thought it was.
"I still believe with the guys that we have that we're capable of playing well and performing to the level that we all know we can perform," Beltran said. "Right now, everyone is cold."
The Yankees lost their fourth straight game on Saturday, getting a passable five-inning start from Michael Pineda. The absent offense was never able to muster much of a threat against Rick Porcello, who hurled seven scoreless frames and exited with the game well in hand.
"You score runs in bunches when things are going right, and obviously right now things obviously are going more wrong than right," Brett Gardner said. "We've run into some good pitching and guys threw the ball well against us, but for the most part we're obviously expecting to do a much better job than we've been doing the last few weeks."
The cramped clubhouse at Fenway took on a funereal silence after Saturday's loss, but Beltran said that the atmosphere around the club remains positive.
"Honestly, I don't see the team pressing or anything like that," Beltran said. "Right now, it's just kind of weird that we haven't been able to put things together. It's frustrating, but the approach is there, the energy and everything. It's not working. I don't know what else to say."
Gardner, the Yankee who claims the longest uninterrupted tenure in pinstripes, had never been on a Bombers club that was six games below .500 until Saturday night. He said that the Yankees must ensure that it doesn't get to seven.
"Unfortunately we've been losing a lot of games recently, but we've got a lot of baseball left," Gardner said. "I feel like we have a good team. I feel like we have a good enough team to turn things around and be where we want to be at the end of the year. It's obviously up to us to play better."
Bryan Hoch has covered the Yankees for MLB.com since 2007. This story was not subject to the approval of Major League Baseball or its clubs.