Bradley on an extra-base tear
Center fielder's confidence in batter's box growing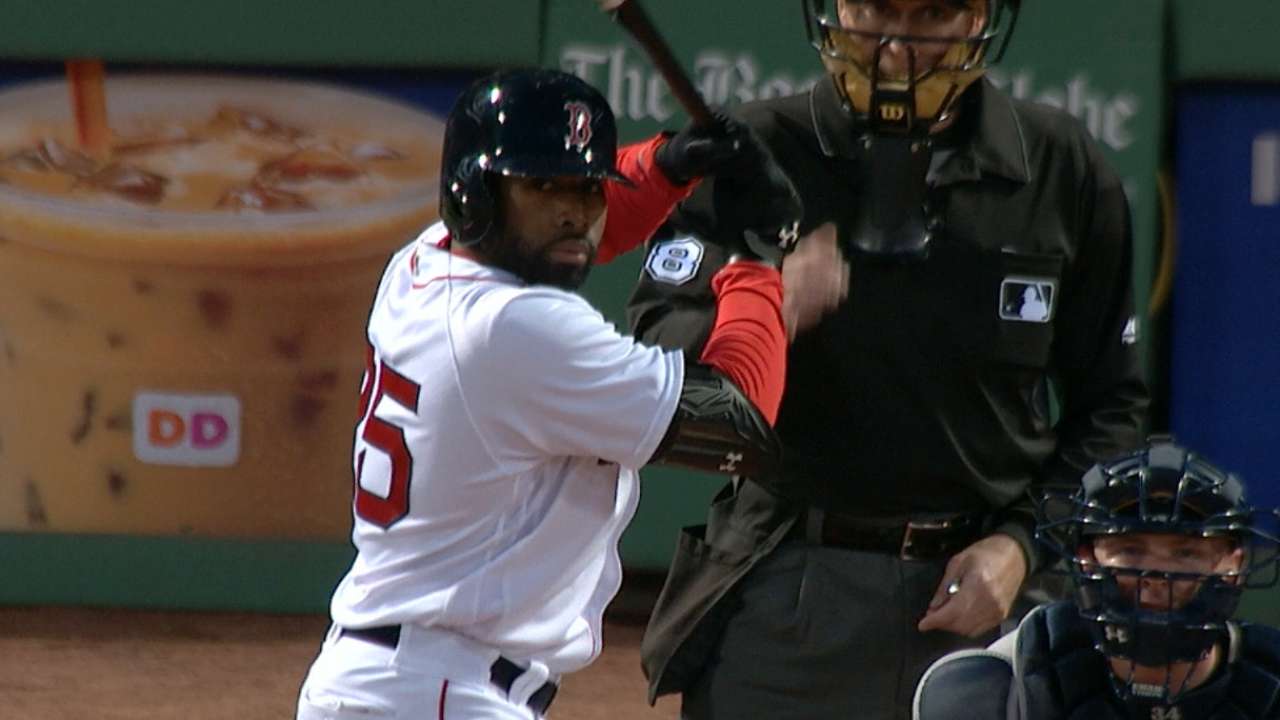 BOSTON -- A No. 9 hitter who happens to be an extra-base machine? You don't hear that very often. But that is what Jackie Bradley Jr. is right now for the Red Sox.
In Saturday's 8-0 victory over the Yankees, it was Bradley who led the charge for the offense. The center fielder raked a double off the Green Monster, an RBI triple into the gap in right-center and another two-run triple that rolled all the way to the wall in right.
Considering that Bradley's defense is elite in center field, his impact is enormous when he is on a hot streak like this.
• Cast your Esurance All-Star ballot for Bradley and other #ASGWorthy players
"I think my approach is -- it sounds simple -- but just put the barrel on the ball," Bradley said. "I don't want to try to force things, because sometimes when I try to force things, I manipulate my swing. I just want to put the fat part of the bat on the ball."
That is the beauty of Bradley at this point of his career. He is no longer trying to force the issue, as he did so often in 2014, when he hit .198, or even at times last season.
At the age of 26, Bradley is looking like the textbook example of a player who is starting to hit his stride after a couple of years of searching for consistency.
"Just being determined," said Bradley. "Knowing what I have to do and trying to take care of business. This is a tough game. It'll eat you up if you let it. And just staying confident in myself, believing in myself and knowing I have what it takes to play here and not straying away from that."
In his past seven games, Bradley is hitting .370, and seven of his 10 hits have been for extra bases. The night before that stretch started, Bradley left the ballpark with a .222 batting average.
But manager John Farrell never contemplated sitting him. In fact, Bradley has started all but two of the Sox's 24 games this in center thus far.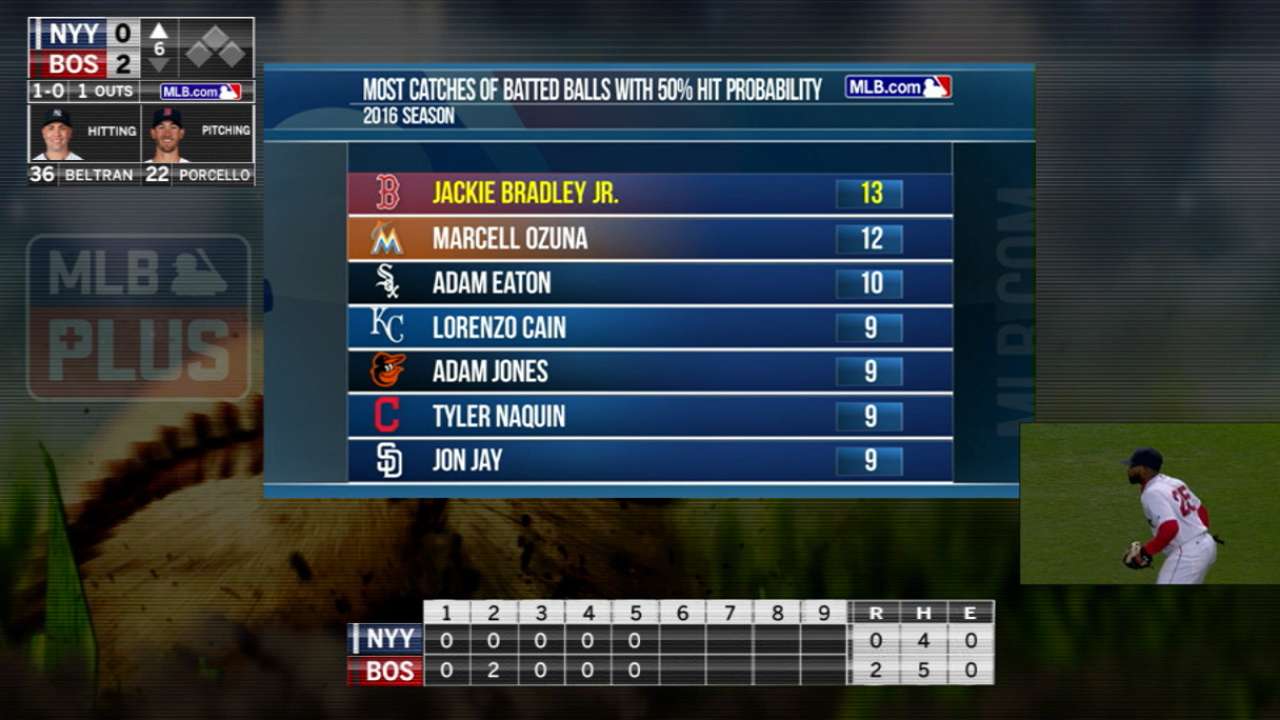 "Well, the one thing he showed was he wasn't getting down on himself," Farrell said. "He's always got that carrying tool and he can be a game changer in center field. You're going to ride it out. At times, guys need some patience, they need support, they need encouragement. Jackie has lived through some challenges in his time here in Boston, but he continues to grow and understand himself and it's a matter of time."
It's as if all the trips back to Triple-A Pawtucket and the prolonged slumps in Boston are finally paying off.
"I'm just comfortable," Bradley said. "I'm in a good place, mentally, physically. I worked really hard to get where I am now and I'm going to continue to work."
Ian Browne has covered the Red Sox for MLB.com since 2002. Read his blog, Brownie Points, and follow him on Twitter @IanMBrowne. This story was not subject to the approval of Major League Baseball or its clubs.