MLB.TV slate features Thor-MadBum, Sale vs. O's
Mets-Giants finish up series at Citi Field, Yankees-Red Sox duel in nightcap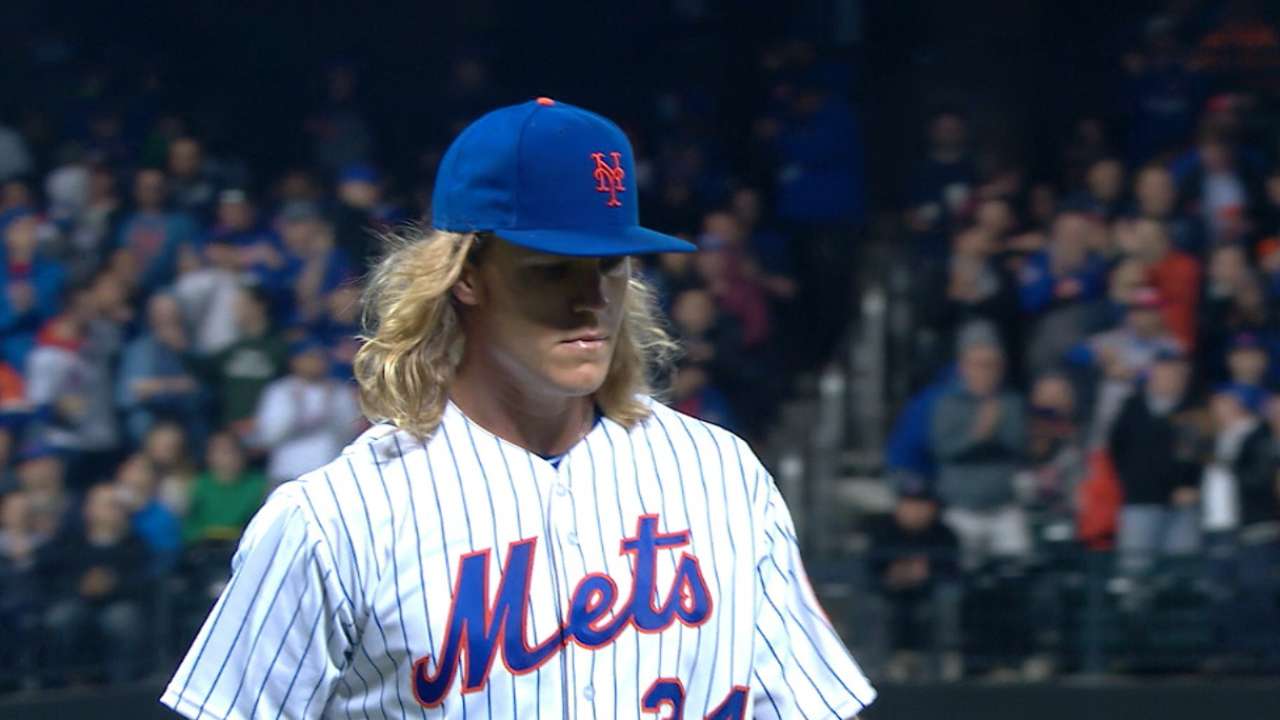 Two of the most highly regarded hurlers in baseball go head-to-head Sunday afternoon when the Giants' Madison Bumgarner opposes the Mets' Noah Syndergaard.
The final contest of the three-game series at Citi Field begins at 1:10 p.m. ET and will be part of a full schedule of games available on MLB.TV. The White Sox Chris Sale takes on the Orioles' potent lineup, the Cardinals' Carlos Martinez and the Nationals' Max Scherzer do battle while the Yankees and Red Sox meet in the nightcap to continue their heated rivalry.
MLB.TV Premium returns with the same features as last year, but at $109.99, it is a full 20 bucks cheaper than the 2015 cost. This package has the best value and provides access to more than 400 devices and a free subscription to the MLB.com At Bat Premium app (a $19.99 value). It offers the best picture quality ever -- a new 60 frames per second -- for supported devices. Monthly signups for MLB.TV Premium are now underway as well for $24.99.
The new MLB.TV Single Team package is also now available as an $84.99 yearly subscription. You can watch a single team's live out-of-market games in full HD.
Here is a look at what to watch for on Sunday's slate in the Majors (all times ET):
Marquee matchup: SF@NYM, 1:10 p.m. ET
Bumgarner takes the hill for the first time at Citi Field since Aug. 3, 2014, when he fired a complete-game two-hitter. The burly left-hander seems to love pitching on the Mets' home turf as he's collected three wins in as many tries while recording a 0.78 ERA.
The Giants' ace is coming off his second win of the season in which he completed 6 2/3 innings of two-run ball while racking up a season-high nine strikeouts in a 5-4 win over the Padres.
The red-hot Mets send the fireballer Syndergaard to hill as he looks to pick up his third victory of the season. The 23-year-old has mowed down opposing hitters this season, tallying 38 strikeouts through his first four starts. He matched Pedro Martinez for the most K's by a Mets starter through four starts to begin a season in team history.
Stat that matters: Syndergaard's fastball velocity averages 98.2 mph, per Fangraphs, the highest average velocity for any pitcher in the Majors.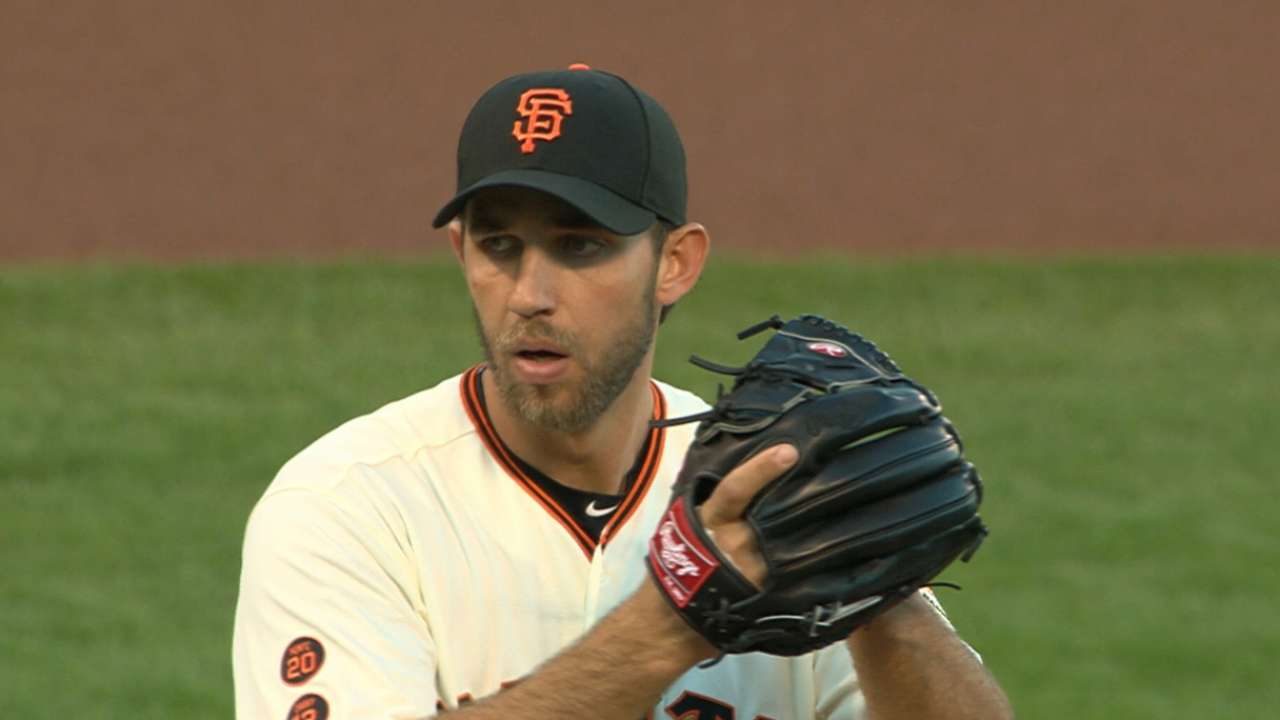 Camden Yards Sale: CWS@BAL, 1:35 p.m. ET
Sale returns to the mound looking to become the first pitcher in the big leagues to six wins. Sale has a shiny 5-0 record to go along with his 1.66 ERA this year and has held opposing hitters to a paltry .159 batting average against.
The lean left-hander joined Randy Johnson and Jon Garland as the only pitchers in the last 20 years to win each of his five starts to begin the season while throwing at least 38 innings.
The Orioles look to Ubaldo Jimenez to keep the White Sox hitters at bay. Jimenez turned in a quality start in his previous outing, but took the loss after allowing three runs in six innings against the Rays. Jimenez (1-2) attempts to get back to .500 with a win Sunday.
Stat that matters: The Orioles and White Sox combined to go 157-167 last season and weren't shown much love from experts when projecting the final 2016 season standings. Yet, here they are, both atop their respective divisions.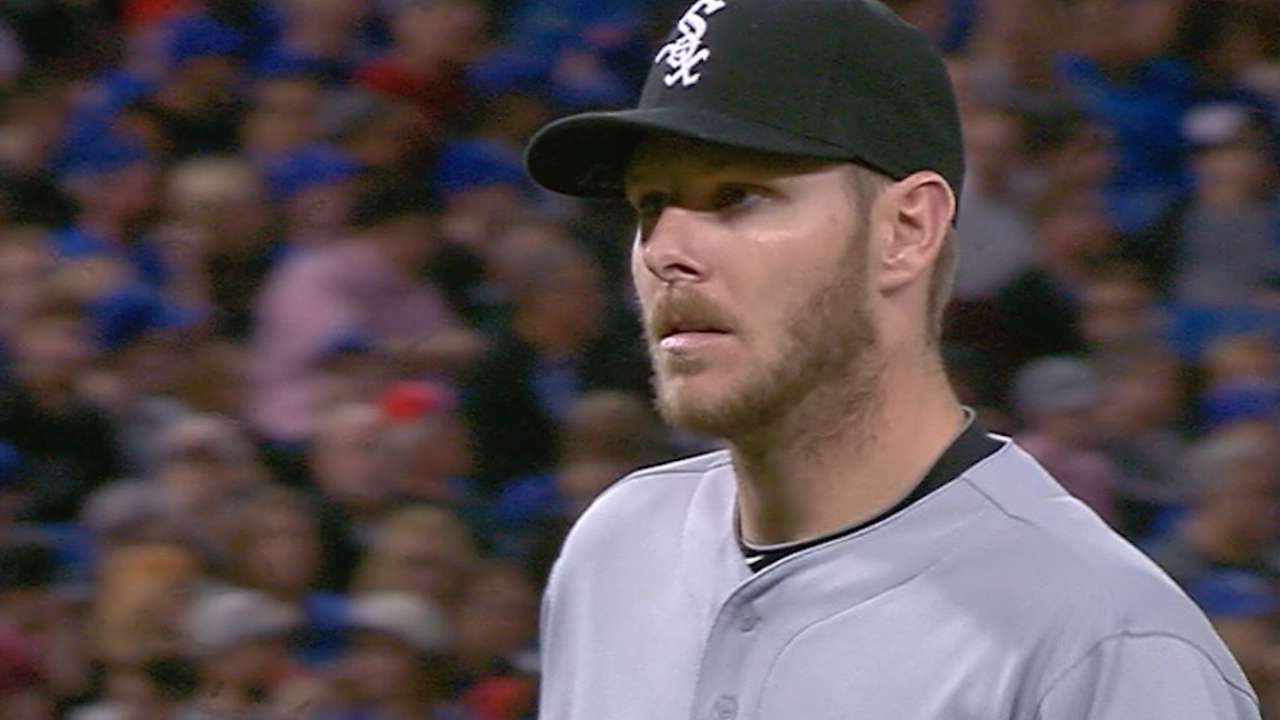 Flamethrowing foes: WAS@STL, 2:15 p.m.
The Cardinals' Martinez, who is one of six pitchers to win his first four starts, makes his return to the hill Sunday after firing eight shutout innings in an 8-2 win over the D-backs on Tuesday. His 11-inning scoreless streak is tied for sixth longest in the league.
Martinez, 24, is rapidly developing into one of the better pitchers in the National League largely in part to a fastball that averages 94.3 mph, 10th highest in the Major Leagues, according to Fangraphs.
The Nationals turn to Scherzer with hopes of slowing down Martinez, but the Nationals' Opening Day starter hasn't yet showed the dominant stuff he displayed for the second half of last season. Scherzer's 1.32 WHIP and 4.35 ERA would be his highest totals since 2011 when he was with Detroit.
Stat that matters: Brandon Moss has two career home runs off Scherzer in 17 at-bats against him, but has also struck out eight times.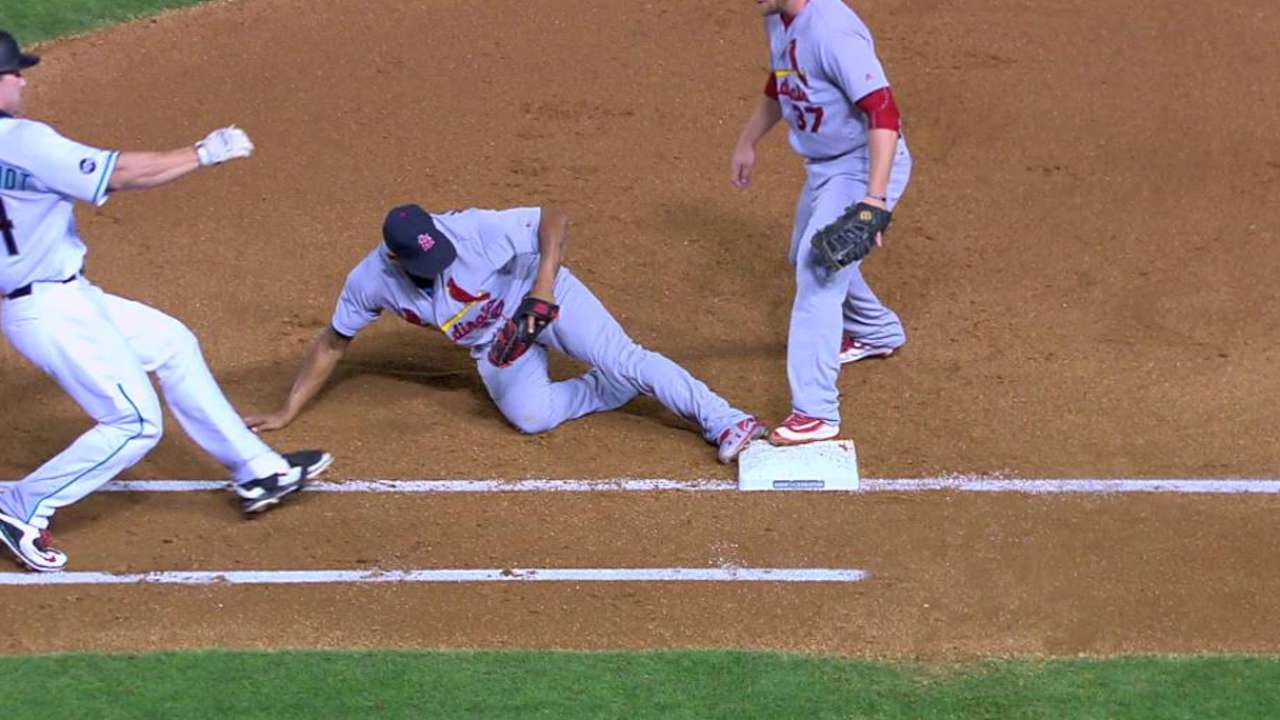 The Price is right: NYY@BOS, 8:05 p.m.
The curious case of David Price continues when he takes the mound for the Red Sox Sunday night against the archrival Yankees. If there's one thing to take away from Price's stat line this year, it's that stats can often be misleading. Price, amazingly, is 3-0 with a 5.76 ERA. Yes, he's allowed 19 earned runs in 29 2/3 innings, but he's also struck out 46 batters over that span.
Price opposes Nathan Eovaldi, who nearly tossed a no-hitter in his previous outing only to lose it with no outs in the seventh inning. Eovaldi is 2-0 with a 3.86 ERA in 11 2/3 innings in his career at Fenway Park.
Stat that matters: In his last four starts against the Yankees, Price is 3-0 with a 1.71 ERA and 27 strikeouts in 26 1/3 innings.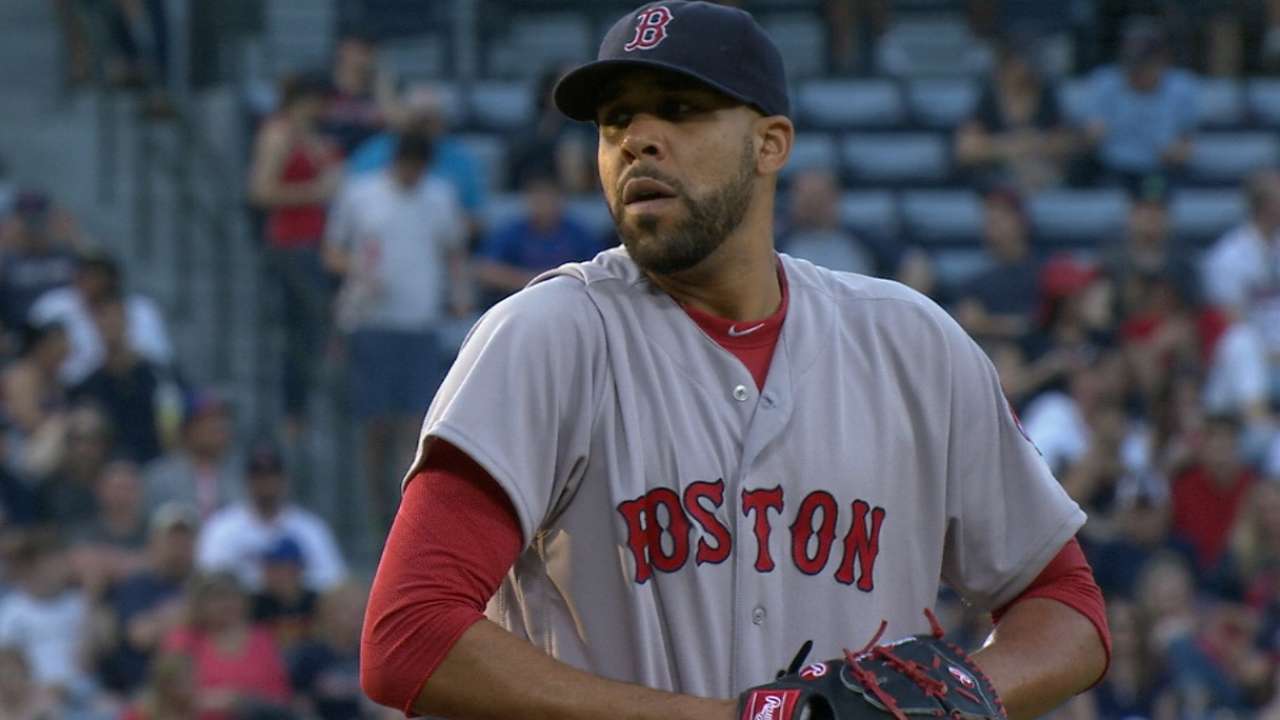 MLB.TV Premium subscribers get the Mosaic View -- split screen or quad, available on PC or Mac only. That always comes in handy, especially when scoreboard-watching looms. MLB.TV Premium and MLB.TV Single Team subscribers both enjoy HD and both will get real-time highlights and player stats automatically loaded moments after they occur (only for the game you are watching with MLB.TV Single Team, and for all games with MLB.TV Premium).
Oliver Macklin is a reporter for MLB.com. This story was not subject to the approval of Major League Baseball or its clubs.