Garcia isn't concerned with hamstring issue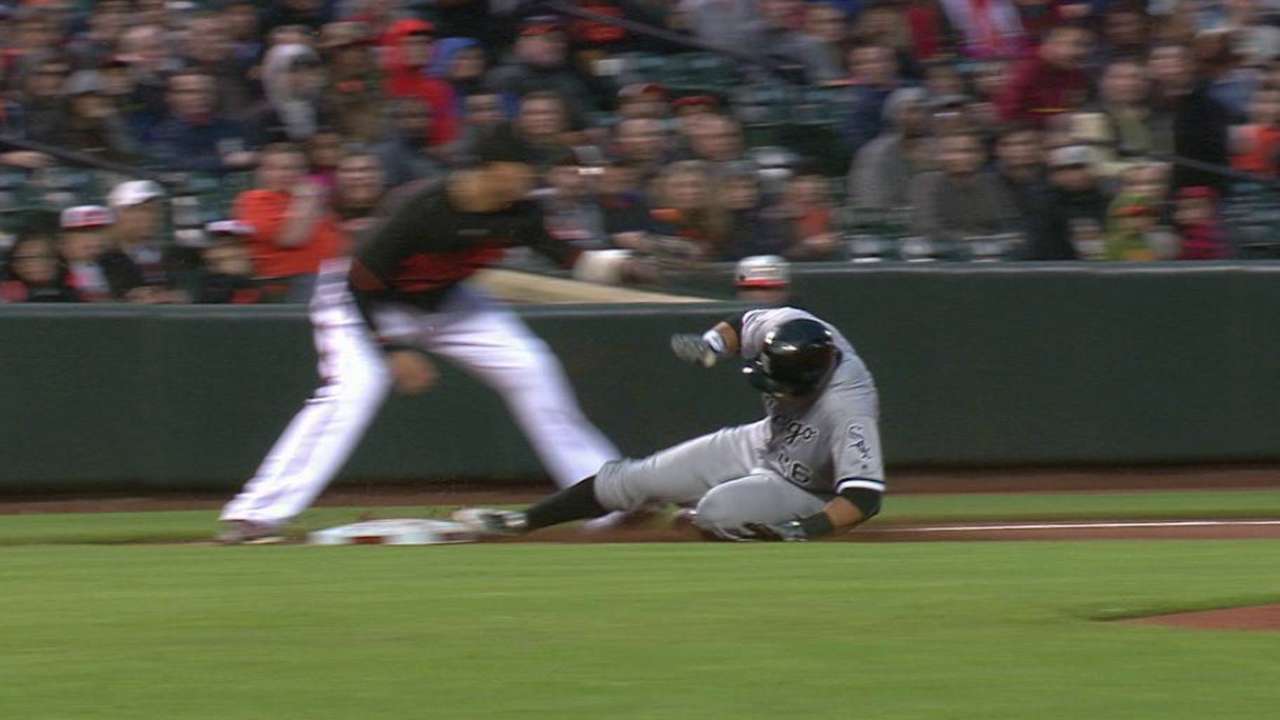 BALTIMORE -- For now, White Sox outfielder Avisail Garcia has avoided a trip to the disabled list with a tweaked right hamstring. That prognosis may change depending on how he responds with a day off.
Garcia wasn't in the starting lineup for Saturday's matchup against the Orioles after injuring his hamstring running to first base in the final out of Friday's 6-3 loss.
"It's a little tight," manager Robin Ventura said. "I don't really think there is a DL situation. He definitely did something going down the line yesterday. ... We'll reassess it [Sunday]. He seems confident that it won't linger for too long."
There's never a good time for an injury, but the issue interrupts a solid power-hitting start for the right-handed batter. Garcia had belted three home runs with nine RBIs in 20 games.
"You can't plan for that stuff. It's a good sign to see that he's swinging the bat," Ventura said. "You just take care of him and get him healthy, and keep back at it."
Jerry Sands replaced Garcia as the designated hitter on Saturday.
Ben Standig is a contributor to MLB.com based in Baltimore. This story was not subject to the approval of Major League Baseball or its clubs.