Conforto quickly a force in heart of Mets lineup
Outfielder closes April with 3-RBI game a triple shy of cycle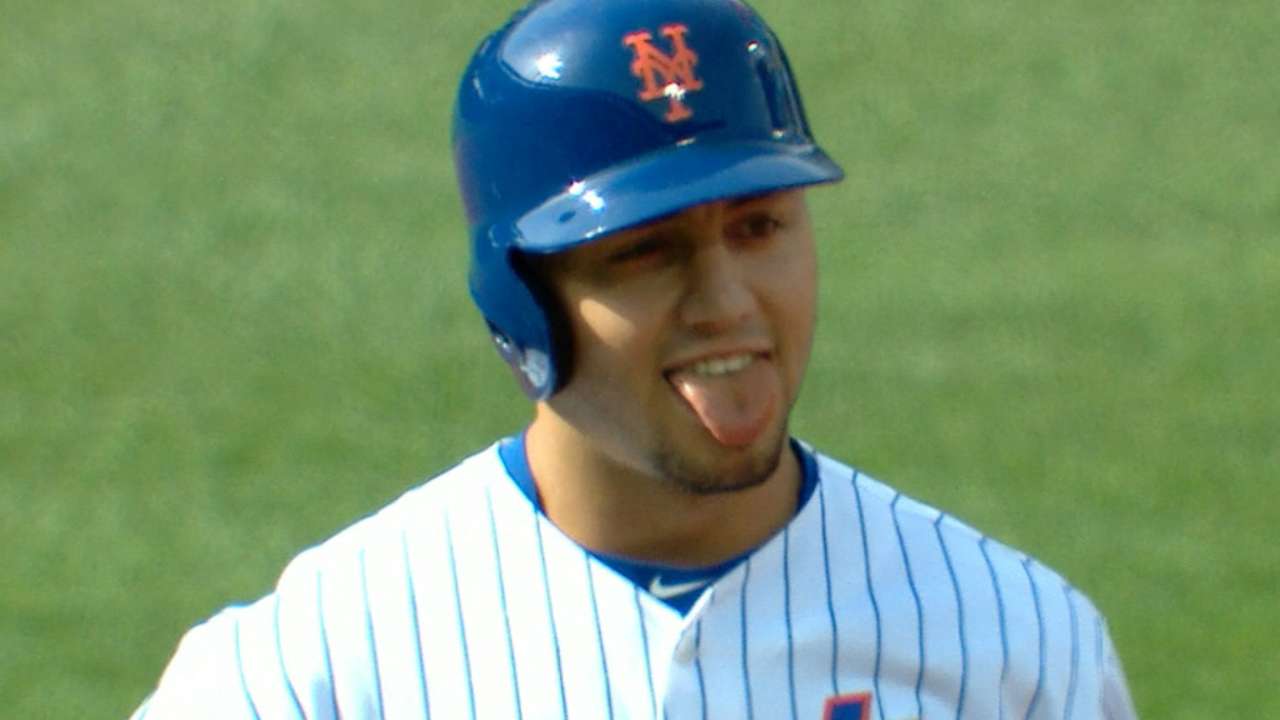 NEW YORK -- To hear Michael Conforto talk about his at-bats in the Citi Field dugout this week was to hear a man maybe below the Mendoza Line. Eyes rolling and head shaking, Conforto could not get over the three fruitless at-bats he wasted against Reds starter Jon Moscot on Wednesday. Never mind that he led the Mets to victory that night with a game-winning double in his fourth.
It's the bad at-bats that stay with Conforto more than the successes, a specific neurosis that tends to afflict only the most obsessive, artisan-type hitters. And if Conforto can't shake it now, he never will. You need a microscope to pick out faults in Conforto's first month of 2016, which he closed Saturday with an emphatic, 3-for-4, three-RBI performance in New York's 6-5 win over San Francisco.
• Cast your Esurance All-Star ballot for Conforto and other #ASGWorthy players
Exactly 15 days after Mets manager Terry Collins inserted Conforto in the No. 3 spot in the lineup, the 23-year-old capped a two-week stretch of New York's dreams. Conforto homered, doubled and singled in Saturday's win, driving his batting average to .407 over his last 14 games. The outfielder has 14 runs, nine doubles, four homers and 15 RBIs over that span. The Mets are 12-2 during that stretch. Their 15 April victories fell one shy of a franchise record.
"I don't think anyone can get him out right now," Mets reliever Jerry Blevins said. "I think he can only get himself out when he's locked in like this."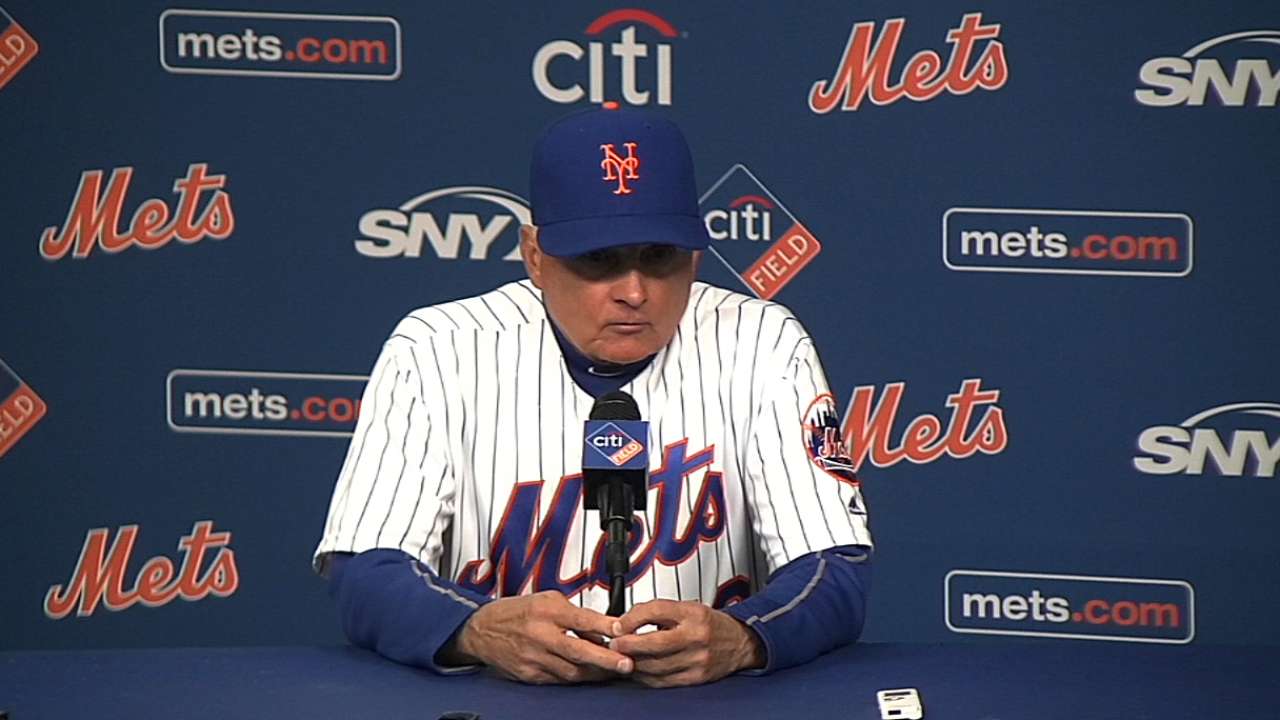 If nothing else, Conforto's torrid two-week stretch has cemented his status as one of the best young hitters in baseball. Mets broadcaster Keith Hernandez gushes over his ability to dictate at-bats and use the whole field, so much so that Conforto's parents, watching at home, refer to Hernandez as "Uncle Keith." When pressed to talk about his success, Conforto can analyze it like Hernandez does from the booth, dissecting individual at-bats and explaining his approach relative to the pitcher's.
Saturday, Conforto lined a single to right against Giants starter Matt Cain in the first inning. In the fifth, he pulled a homer. In between, he hit a booming opposite-field double in the second, after Cain had hit two batters and threw Conforto inside as well.
"I wanted to make sure I got him on the plate," Conforto said about Cain. "He was on the plate. It went to a 3-2 count. I wanted to expand a little bit with a guy on second and drive somebody in. Not go too far. The pitch was off the plate but in a spot where I could extend my hands and put the barrel on it. Just getting the pitches I know I can hit and not missing them, that's how all this has been going down."
For a simple way to put Conforto's success in perspective, compare his numbers with the two Rookie of the Year winners from 2015. After making the jump straight from Double-A last summer, Conforto is slashing .298/.368/.556 over his first 77 MLB games. Carlos Correa's numbers over his first 77? .273/.339/.500. Kris Bryant's? .269/.375/.466.
"He's going to be a force," Collins said. "He'll get better and better. That's why we got him where we got him. We're not afraid to put him in a big spot on a team with big expectations."
Joe Trezza is a reporter for MLB.com based in New York. Follow him on Twitter at @joetrezz. This story was not subject to the approval of Major League Baseball or its clubs.