Yankees confident offense will rebound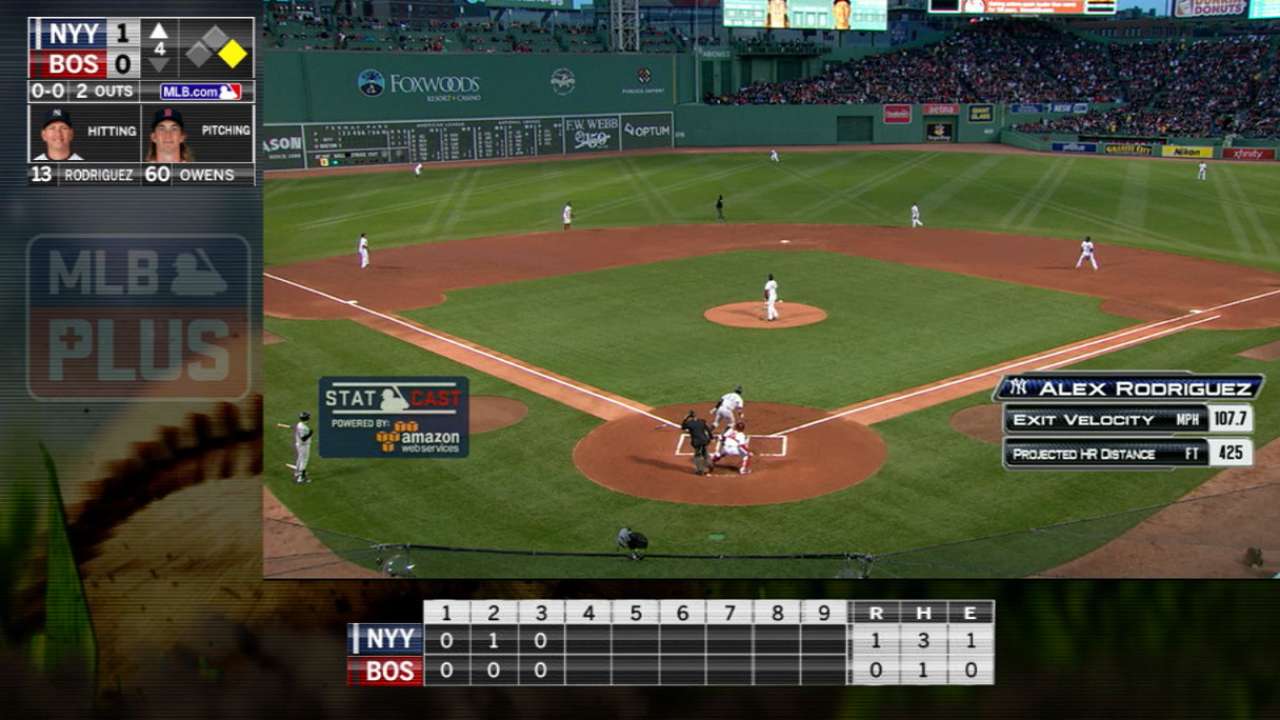 BOSTON -- The hits have not been falling with nearly enough regularity for the Yankees this season, but hitting coach Alan Cockrell said that he has found reasons to be encouraged that things are moving in the right direction.
"Over the last three or four days, I thought we've hit balls well and didn't have a lot to show for it," Cockrell said on Saturday at Fenway Park. "Is that a fluke? That's baseball. That's the frustrating part about baseball; you can do everything absolutely right and still get a negative result.
"That can wear on you a little bit, but I think the mentality of our guys, the confidence of our guys -- I don't think it's waned. I think everybody is feeling very confident and positive as we move forward."
One season after scoring the second-most runs in the Majors, second only to the Blue Jays' wrecking crew lineup, the Yankees entered play on Saturday with just 74 runs to their credit this year. That is the second-fewest in the Majors, ahead of only the Rays (72).
The Yankees have lost 11 of their last 15 games, scoring three runs or fewer in all but two of those 15 games. In his first year as the Yankees' primary hitting coach, Cockrell has also seen the club post a .192 average thus far with runners in scoring position, the lowest mark in the big leagues.
Cockrell said that he believes the Yankees have been unlucky in that department, pointing to their series against the Rangers in Arlington as one in which they were not rewarded for some of their hard-hit balls. Despite that, Cockrell said that he does not currently see signs of pressing.
"Earlier in the season, maybe we saw some guys trying to do too much. As of late, I don't," Cockrell said. "It's good that we're getting those guys out there [on base], and with the approach that we have right now, in Texas we were putting good at-bats together.
"This is the hard part about this game. You can do everything right and still not get a hit. We just talk about the process and if we stay strong in the process, the results will come."
Worth noting
• Third baseman Chase Headley has struggled in particular; the switch-hitting Headley saw his name dropped to ninth in the order on Saturday. His .140 slugging percentage is the second-lowest in the Majors, ahead of only Logan Morrison (.133), and Headley still does not have an extra-base hit.
Cockrell said that he believes Headley will benefit from seeing more right-handed pitching; 32 of his first 57 at-bats came against lefties.
"He has not had a lot of body of work [with] left-handed at-bats this year," Cockrell said. "Right-handed, he's absolutely hit the ball very, very well, but with not a lot of results to show for it. You just continue to try to do the same things and hopefully they start to fall."
Bryan Hoch has covered the Yankees for MLB.com since 2007. This story was not subject to the approval of Major League Baseball or its clubs.