Ventura ejected after arguing over slide rule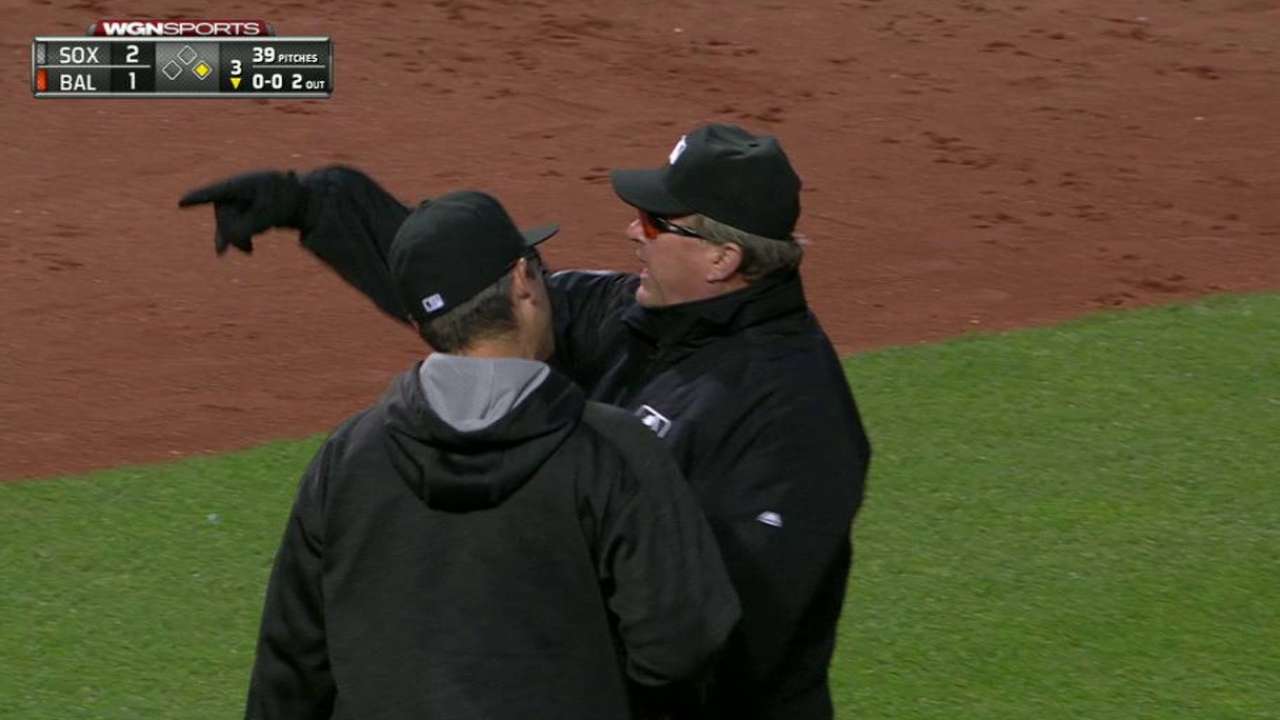 BALTIMORE -- Eight days after pulling off a triple play, the White Sox were a replay challenge away from another in Saturday night's 8-7 win over the Orioles. When the call didn't go their way, manager Robin Ventura took his first ejection of the season.
With runners at first and second and none out against Chicago starter Mat Latos, Adam Jones hit a ground ball toward third base. Todd Frazier fielded the ball, stepped on the bag for one out and threw to second base for another.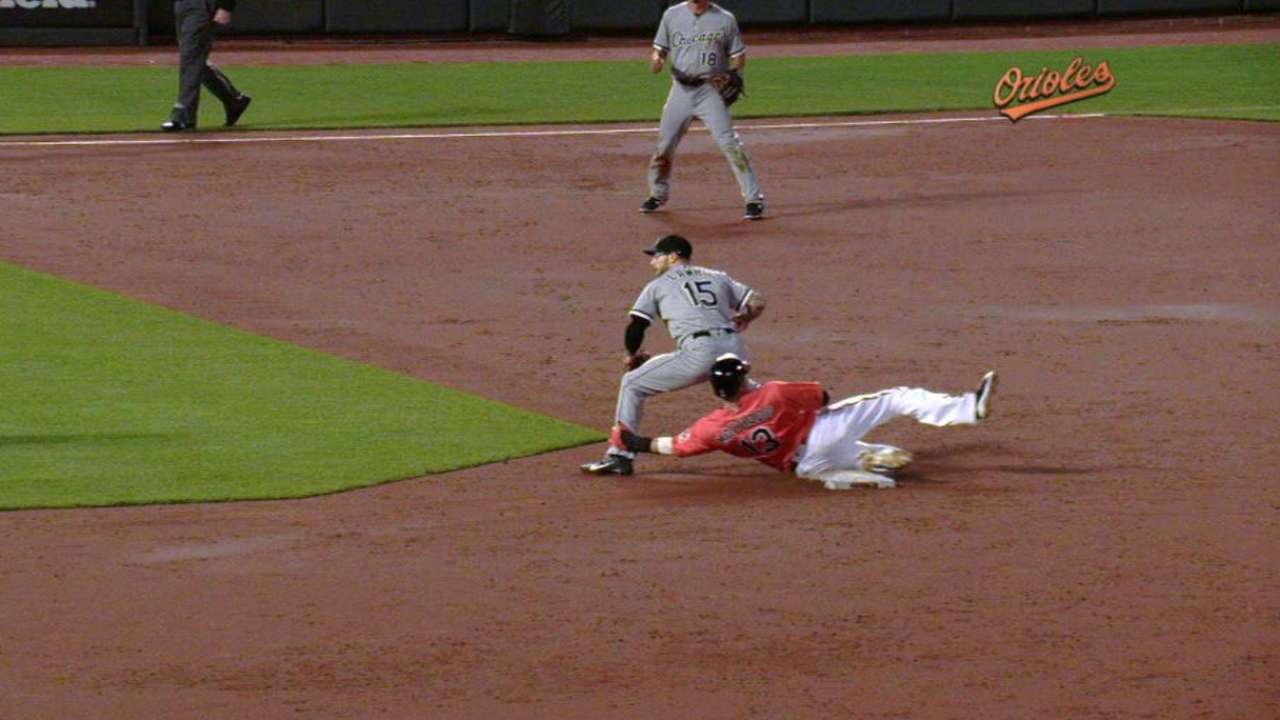 Orioles runner Manny Machado slid late into the base as second baseman Brett Lawrie caught the ball. Jones reached first base, but replays showed Machado's hand apparently made contact with Lawrie while he was trying to pivot and throw.
Ventura exercised a challenge for runner's interference, but the call ruled as stands. Ventura then argued with crew chief Gerry Davis before being ejected for the 12th time in his career and first since last Aug. 15.
"For me, the slide was illegal," Ventura said. "The way the rule is written ... you can't grab anybody, you can't go past the bag. I thought he did both of them. Somehow in the replay, they didn't catch that."
Asked whether he was ejected for continuing to argue or uttering a magic word, Ventura said, "Probably a combination of everything."
Ben Standig is a contributor to MLB.com based in Baltimore. This story was not subject to the approval of Major League Baseball or its clubs.