McCann likely to rejoin team in Cleveland
Rehabbing in Triple-A, Maybin's return date still uncertain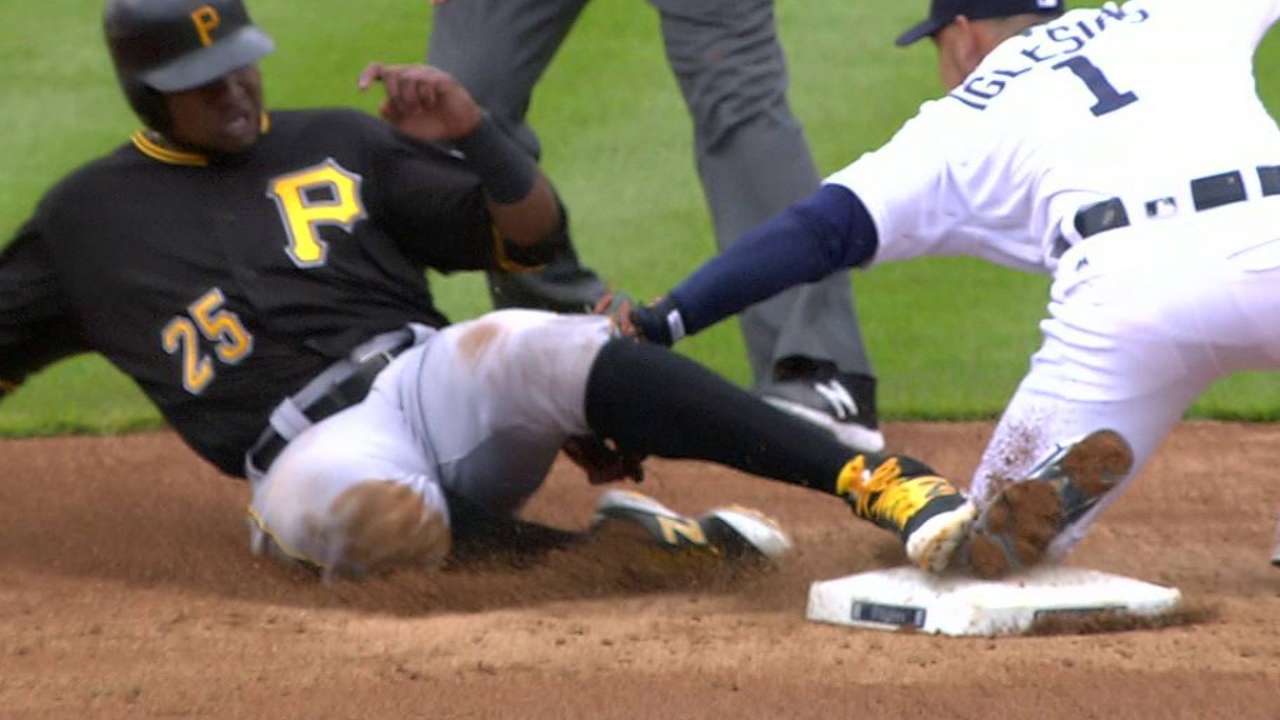 MINNEAPOLIS -- The Tigers could be close to getting their Opening Day catcher back.
James McCann is scheduled to play two more games at Triple-A Toledo this weekend, and he will likely join the team for the upcoming trip to Cleveland, manager Brad Ausmus said on Saturday.
McCann has been on the 15-day disabled list since April 12 because of a right ankle sprain. McCann caught Friday's game for Toledo, and Ausmus said he will catch Saturday and Sunday as well.
McCann, who is 2-for-15 (.133 average) in four games with Detroit this season, is also 2-for-15 in Triple-A.
"A few more at-bats wouldn't hurt him," Ausmus said before the Tigers beat the the Twins, 4-1, on Saturday.
Outfielder Cameron Maybin had his latest rehab assignment moved to Triple-A on Friday, where he started at designated hitter and went 2-for-3 with two doubles, three walks and four runs scored.
Maybin has been on the disabled list since March 25 because of a left wrist fracture. He was nearing a return before sustaining a shoulder injury. Maybin hasn't played the outfield yet in his latest rehab.
"We don't really have it," Ausmus said about a plan for Maybin to return to playing the outfield. "It's dependent on how his arm feels. He's doing some throwing, and once he feels strong enough, he'll play the outfield."
Brian Hall is a contributor for MLB.com and covered the Tigers on Saturday. This story was not subject to the approval of Major League Baseball or its clubs.