Washington gets foul present on birthday
A's 3B coach hit by ball on shin, stays in game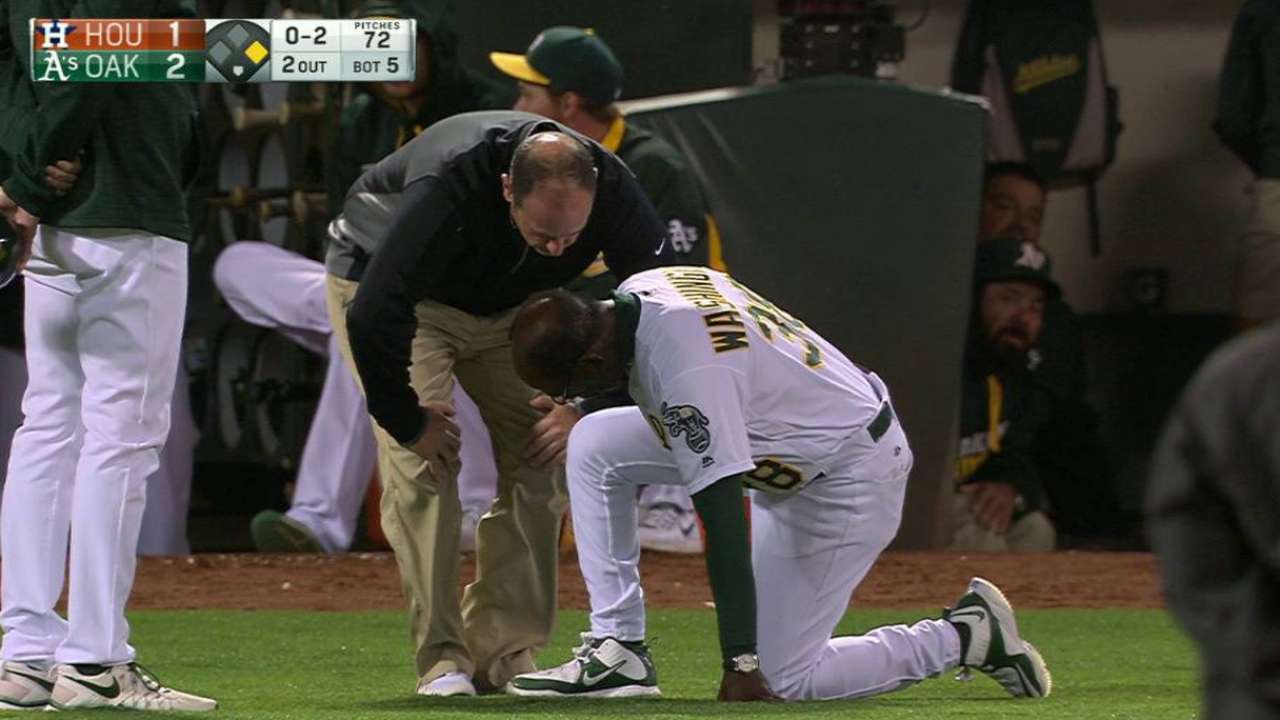 OAKLAND -- A's third-base coach Ron Washington was gift-wrapped a foul ball on his birthday Friday night, but in an unexpected and unfortunate way.
In the fifth inning, A's outfielder Billy Burns fouled off a pitch from Astros starter Mike Fiers that shot toward Washington, who took a direct hit to the side of his right shin.
Washington, who turned 64 on Friday, assured reporters after the game he was fine, but A's manager Bob Melvin noted, "For a minute there, it was scary."
"He's going to be a little bit sore tomorrow," Melvin said. "He had nowhere to go, and it was a bullet. You expect a righty to maybe pull one down there, you don't expect a lefty to hit one there, so he was hurting there for a minute, but I'm sure the win makes him feel a little bit better, and we'll see how he feels tomorrow."
Jane Lee has covered the A's for MLB.com since 2010. This story was not subject to the approval of Major League Baseball or its clubs.