Ray struggles with command in short outing
D-backs starter sees homerless streak end vs. Rockies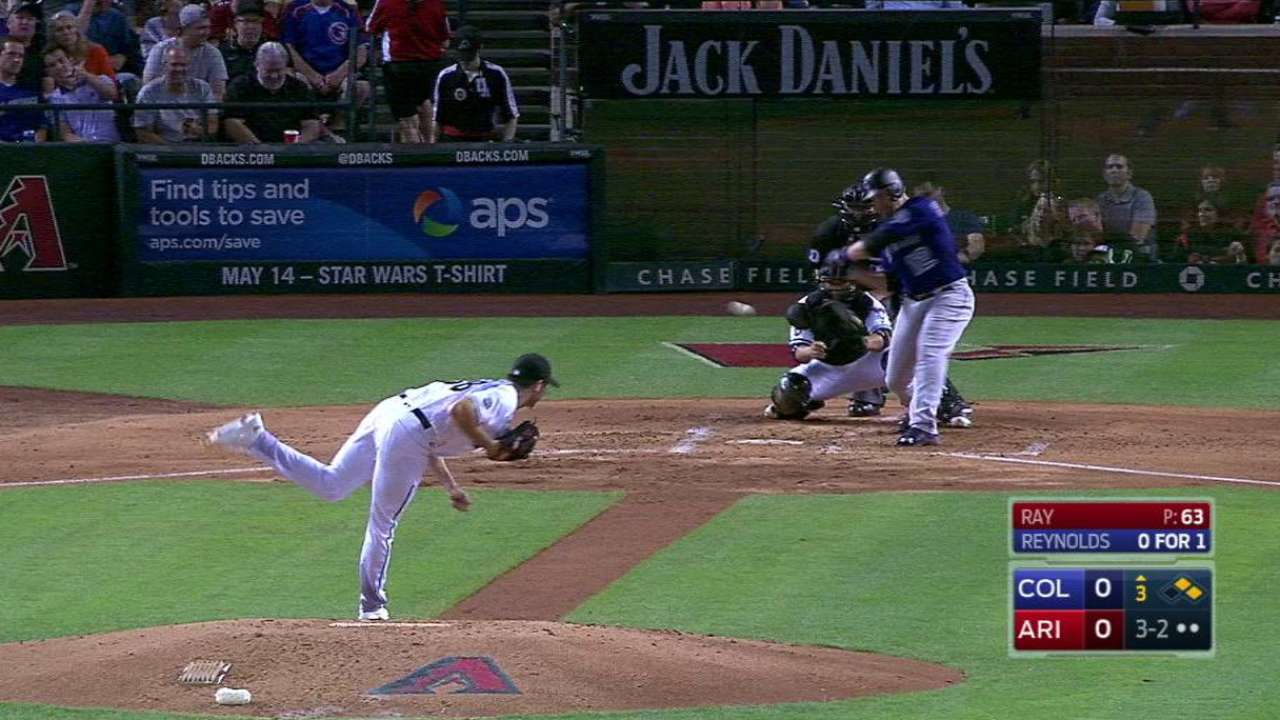 PHOENIX -- Robbie Ray may have felt great Friday night, but that didn't translate into success on the mound as the Rockies smacked four home runs against him to beat the D-backs, 9-0, at Chase Field.
Ray lasted just four innings and allowed five earned runs on seven hits.
"I felt great," Ray said. "Physically I felt strong. Coming into this game I felt ready."
When did that change?
"I really didn't feel a change," he said. "Just left a few pitches over the plate and they took advantage of it."
Ray kept the Rockies at bay until the fourth when Ryan Raburn and Nick Hundley homered. Trevor Story and Nolan Arenado did likewise in the fifth, and Ray was removed before recording an out in the frame. Those were the first homers Ray has allowed this season.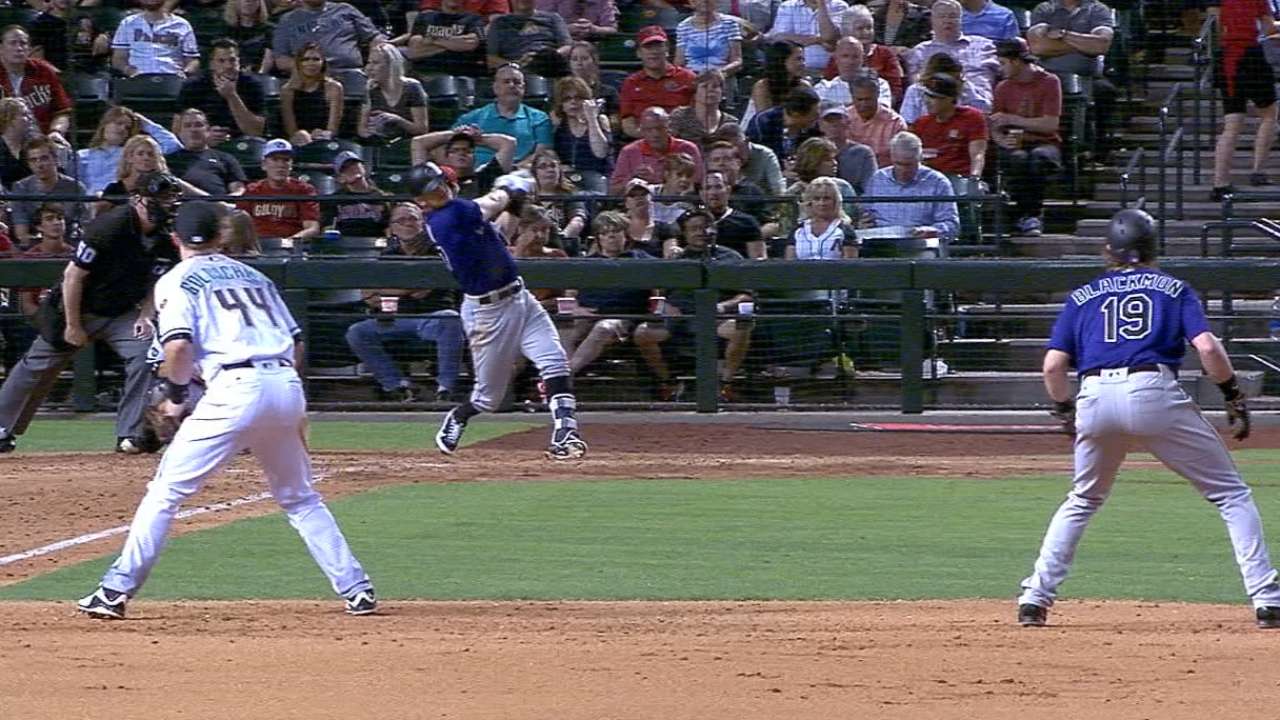 While Ray's fastball was good, he wasn't able to locate his offspeed pitches, which made him predictable.
"My changeup, I wasn't able to throw for strikes," Ray said. "It was kind of down and they weren't swinging at it. Even though it was a good pitch tonight, I wasn't getting the swings on it, they were just laying off it."
One thing that gave Ray trouble last year was throwing too many pitches early in games, thereby limiting how deep he could go. It was more of the same Friday as his inability to locate pitches caused him to get into too many deep counts.
"He threw so many pitches again," D-backs manager Chip Hale said. "It was a lot of memories of last year. The amount of pitches he threw early in the game, you knew he was maybe going to get five innings at the most, six if we were lucky."
Ray experienced similar problems in his last outing against the Pirates, when he threw 84 pitches and lasted just three innings.
"He's had a couple of bad ones in a row, so we'll move on and hopefully next time on the road he improves," Hale said. "I just think you have to throw strikes. It's hard to pitch behind to good hitters. You get down 1-0, 2-0 and they know what's coming. And when it's hard for you to land anything but a fastball for a strike, they know what's coming."
Steve Gilbert has covered the D-backs for MLB.com since 2001. Follow him on Twitter @SteveGilbertMLB. This story was not subject to the approval of Major League Baseball or its clubs.